Charlotte, North Carolina is littered with craftsman-style houses. Once again, I worked in the Dilworth section with architect and friend, Jessica Hindman of Studio H Home Design. We haven't worked together since before the pandemic and it was wonderful to collaborate together again. I captured a few projects with her but my favorite was transforming this existing craftsman house that had underwent previous additions.
Anyone who's followed my career over the last 13 (yeah really) years knows I initially began mostly shooting house real estate photography. As I quickly and intentionally transitioned to architecture, the number of homes I've captured declined and therefore my style of capturing these spaces are not near as well-defined as commercial and multifamily projects.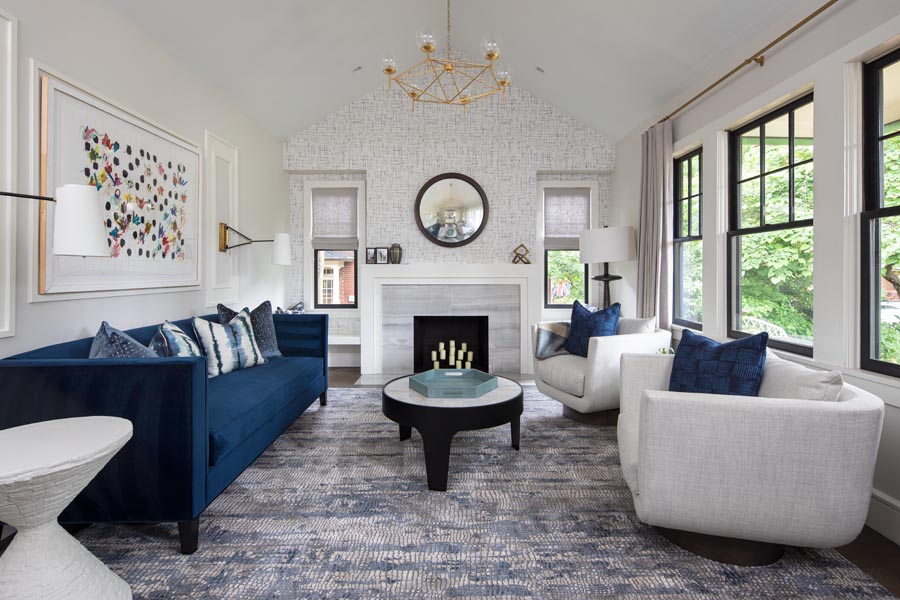 With a variety of homes and styles to photograph in 2022, I've been taking these opportunities to experiment and hone my way of doing things. For this shoot, similar to Burch Avenue in Durham, I went all lights off, a major difference from the majority of my other work.
Ahhhhhhh, I could get used to this.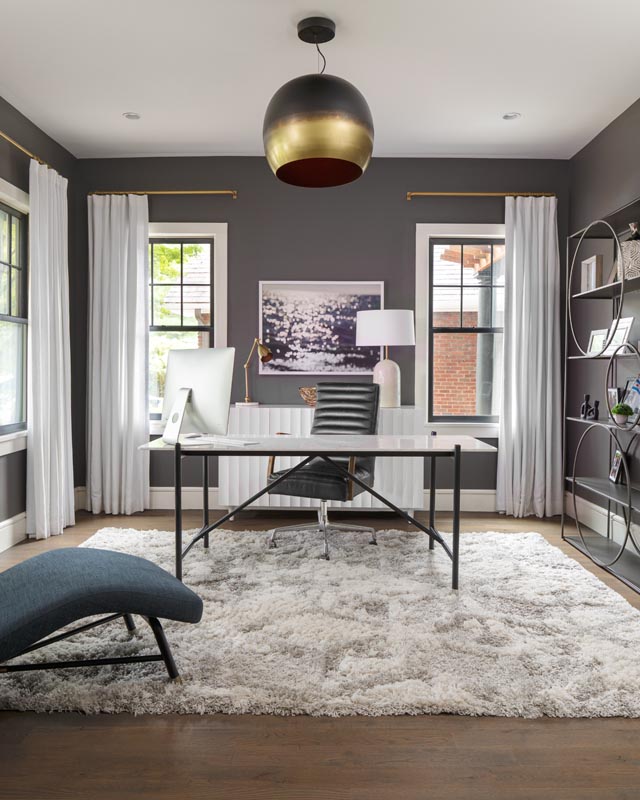 I love how Jessica tied modern language to the existing home, inside and out. This function and form of the pantry wall marks transition between family room and kitchen, that turns a corner towards the dining area.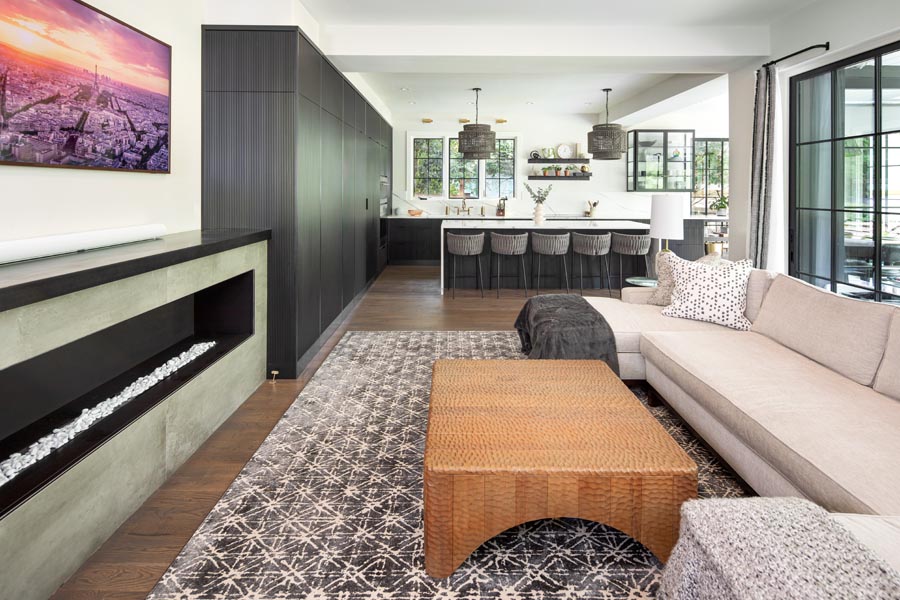 Kickass, right?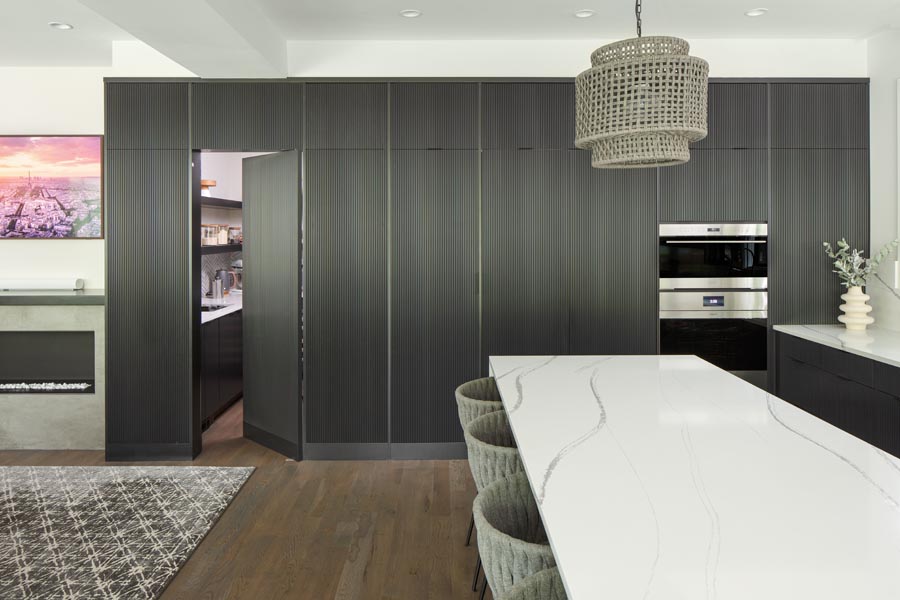 The rear of the house was really opened up with generous glazing to allow daylight and a formative covered porch.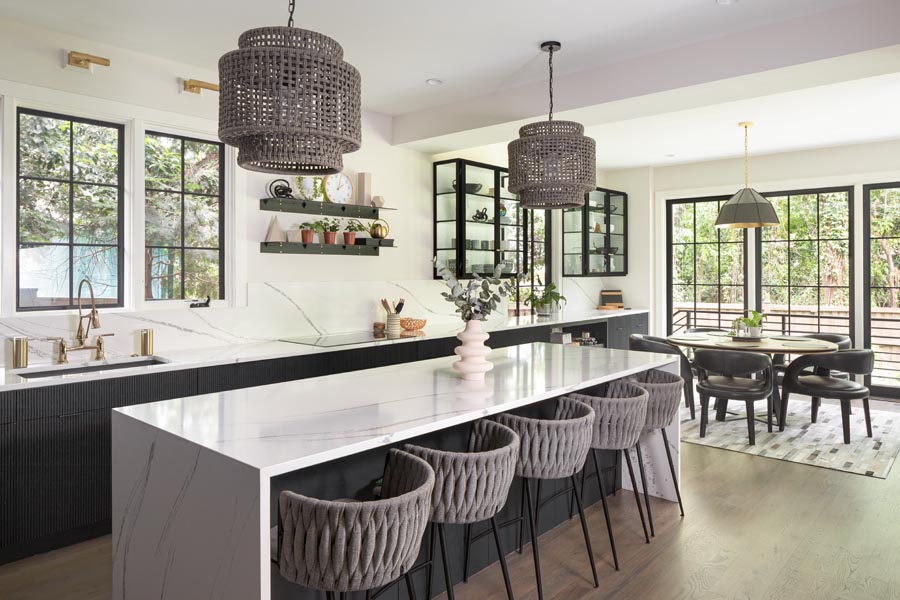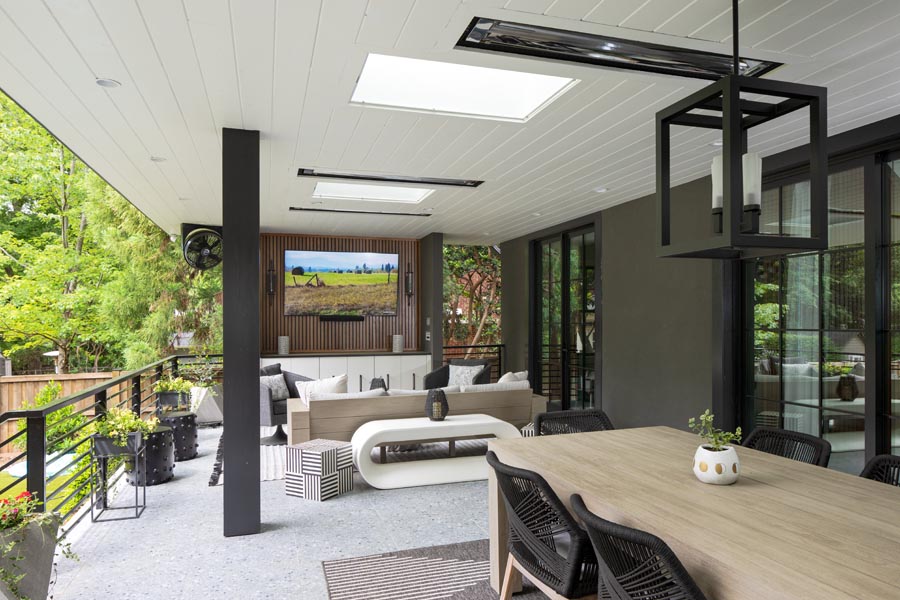 Back inside the house, not to be outdone by the pantry, the vertical wood panel wall underneath the stairway contains a door that runs flush and leads to a basement level.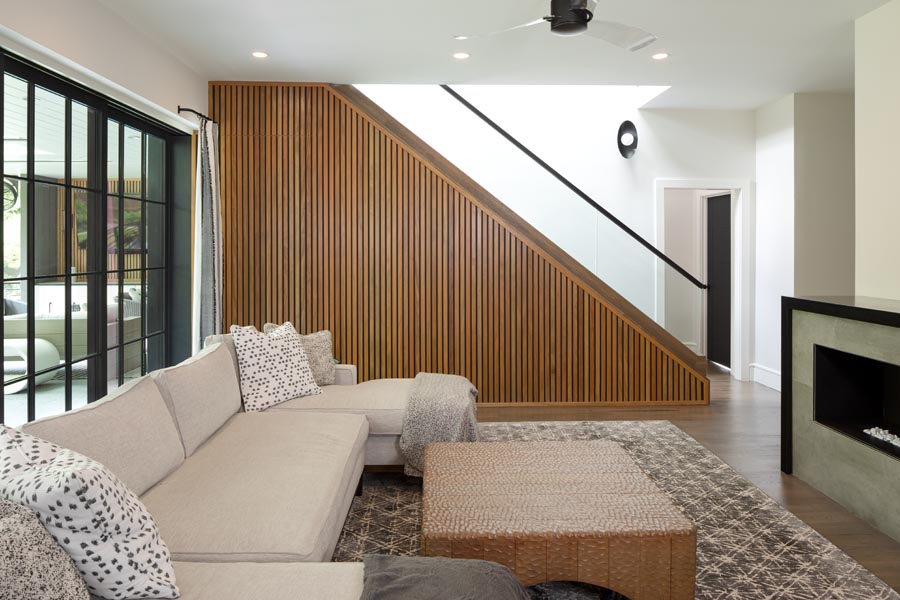 The upstairs level has a string of skylights that runs aligned center with the stairwell. A sitting area at the landing, bookended with shelves, looks over the backyard.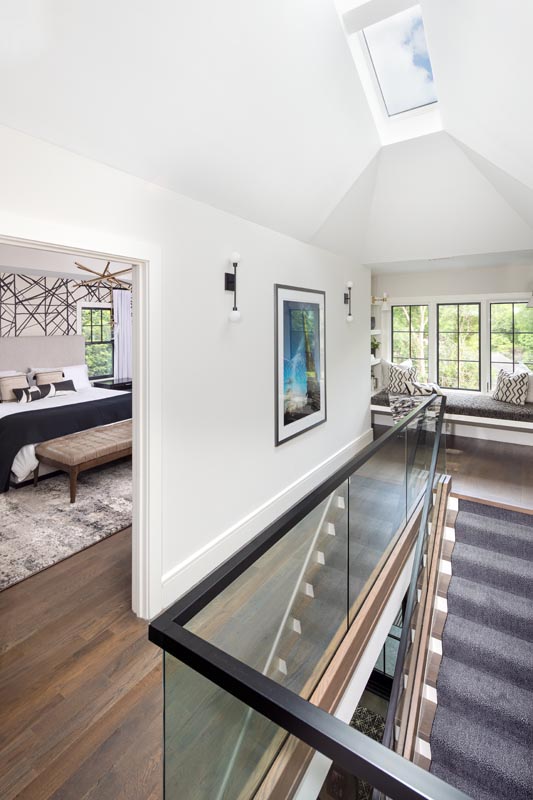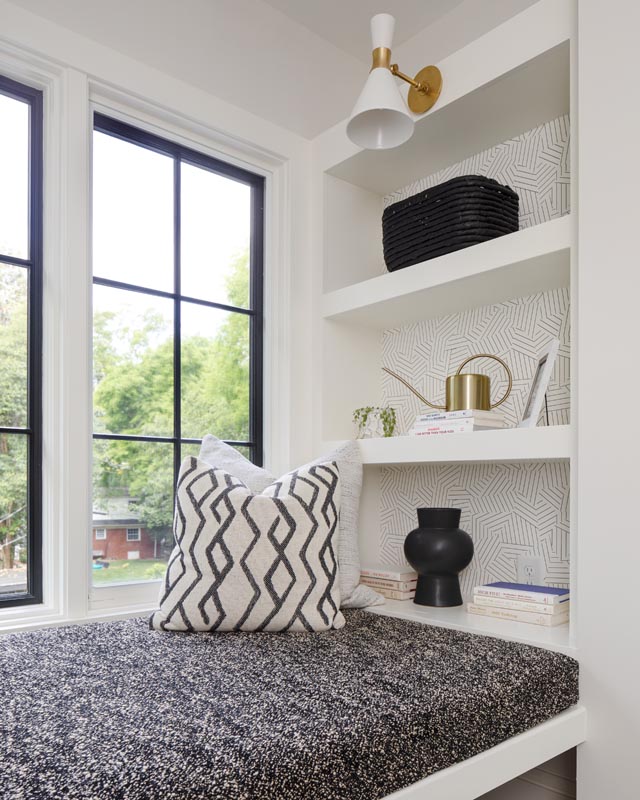 I really liked the high-contrast wall coverings and overall color selections/furnishings in this house.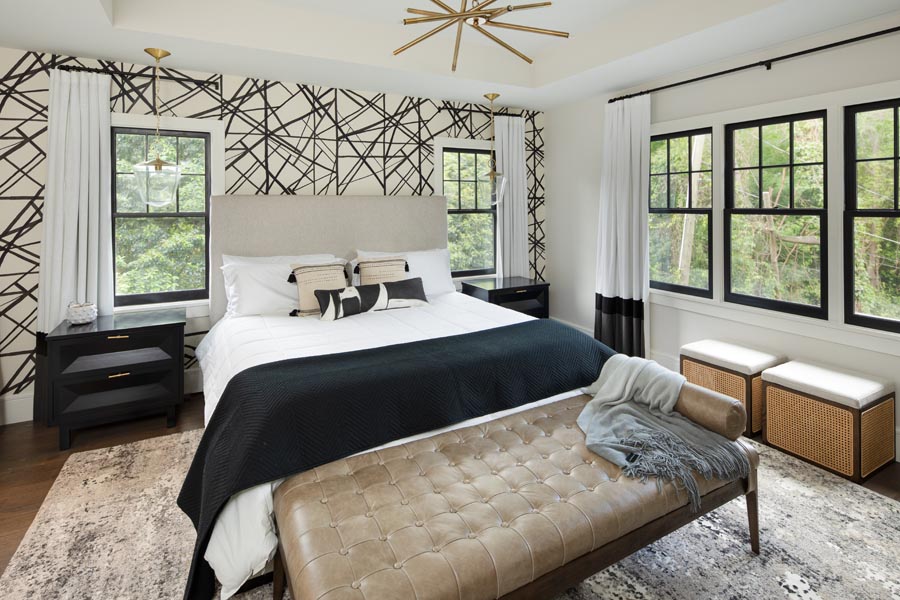 The light fixture really matches that wallcovering.