This summer, I had the pleasure of photographing the Eastern Residences high rise tower in Raleigh's North Hills. Once again, I worked with Kane Realty and the architect is Smallwood, out of Atlanta, GA.  The Eastern is currently the tallest building in midtown Raleigh, located in the heart of Kane's ever-growing development.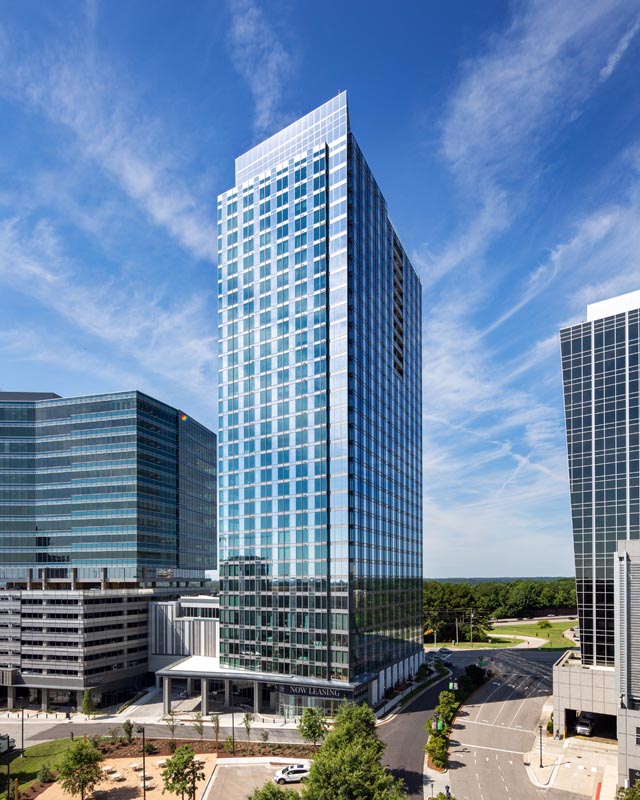 The glass facade makes quite an impression from Six Forks Road as traffic whizzes by, often reflecting the colors and patterns of the sky.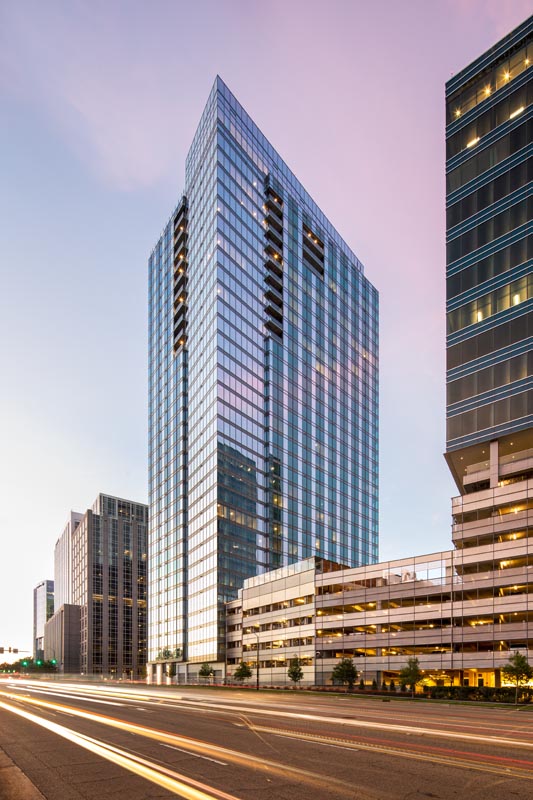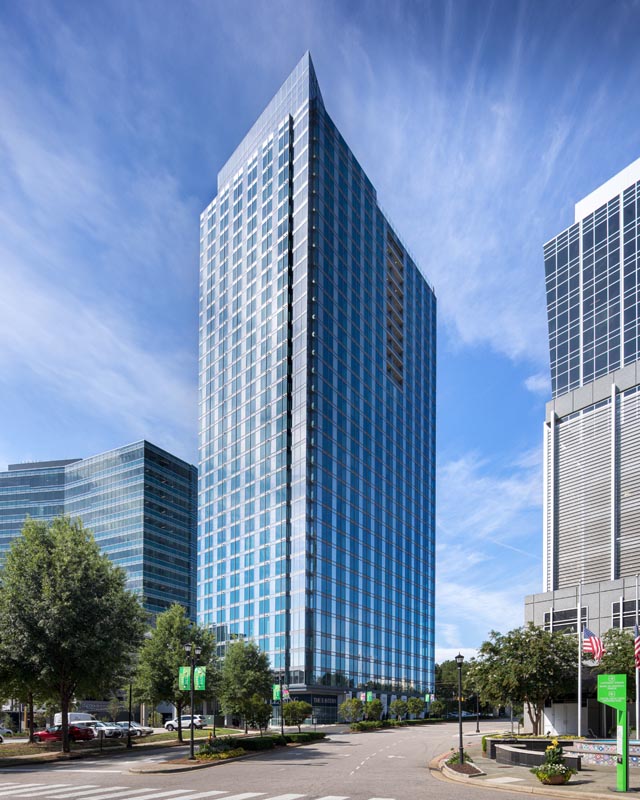 The sweeping front canopy greets visitors and residents alike, guiding people into the entrance lobby or storefront tenants.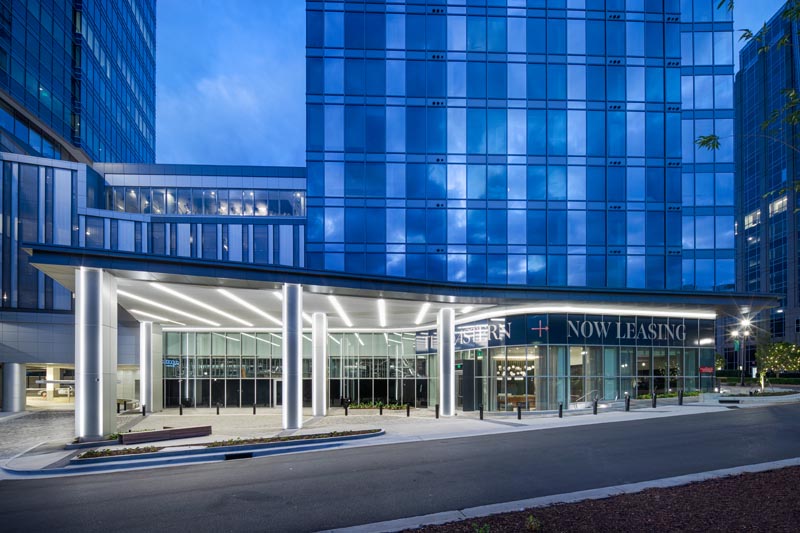 Inside the building is a wealthy array of amenities, featuring quality interior finishes and lighting.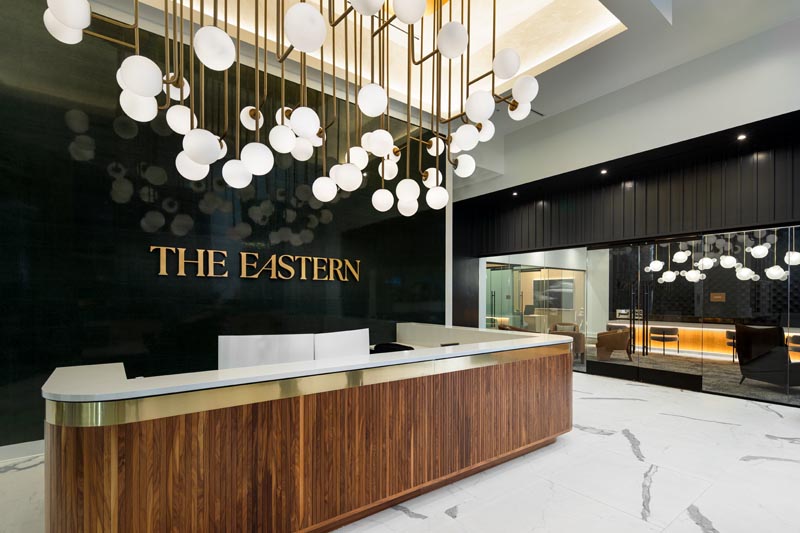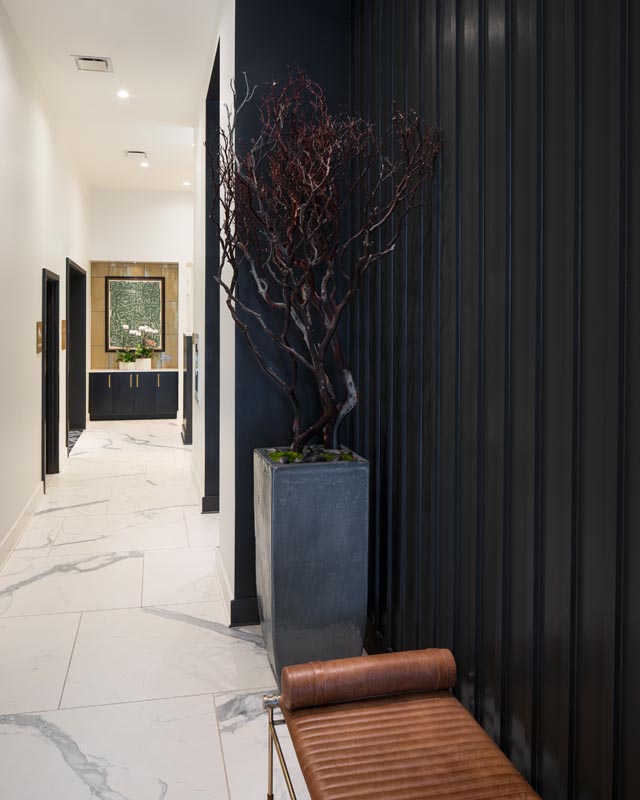 The Eastern has several locations for residents and their guests to work, play, or relax.  The 36th floor features an indoor-outdoor rooftop lounge that overlooks North Hills and has panoramic views towards downtown Raleigh.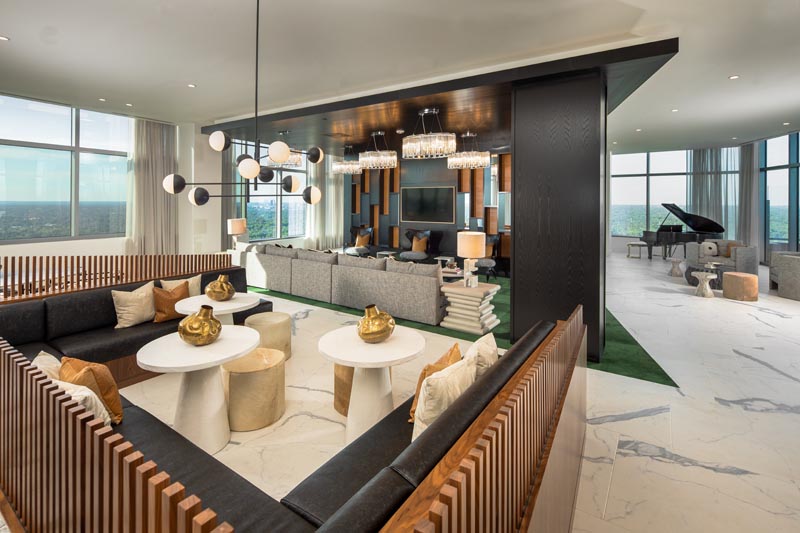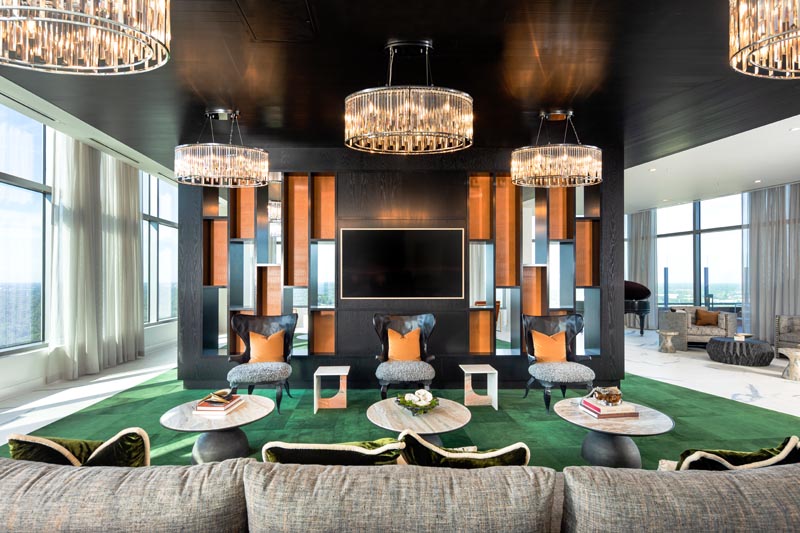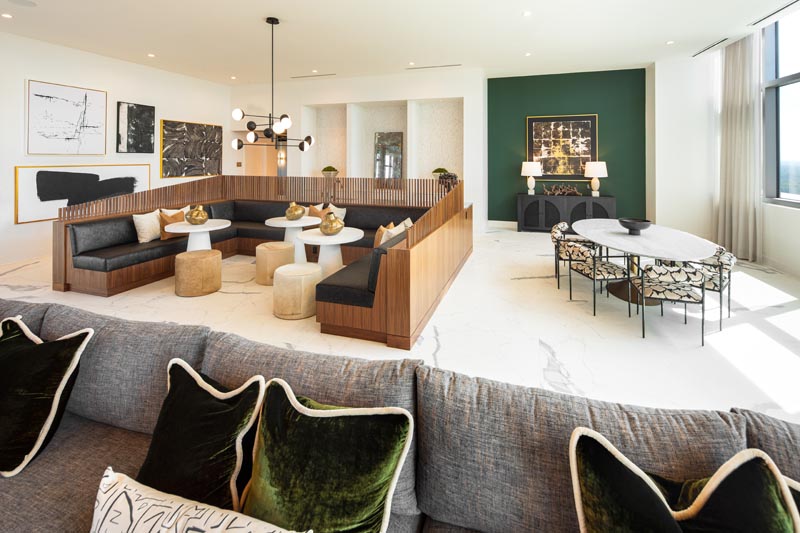 There are private meeting rooms and individual spaces for people to work remotely.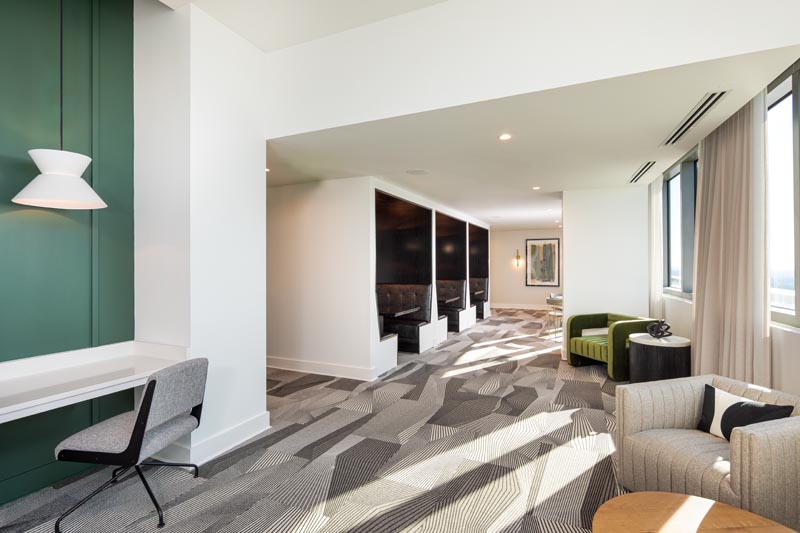 The top floor amenity has a bar, grills, outdoor entertainment, and landscaping.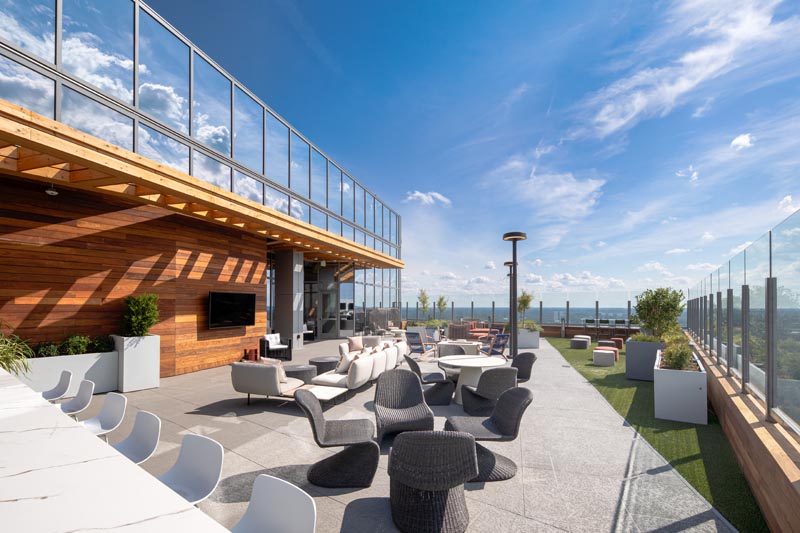 Here's a sneak peak inside of one of the rental units.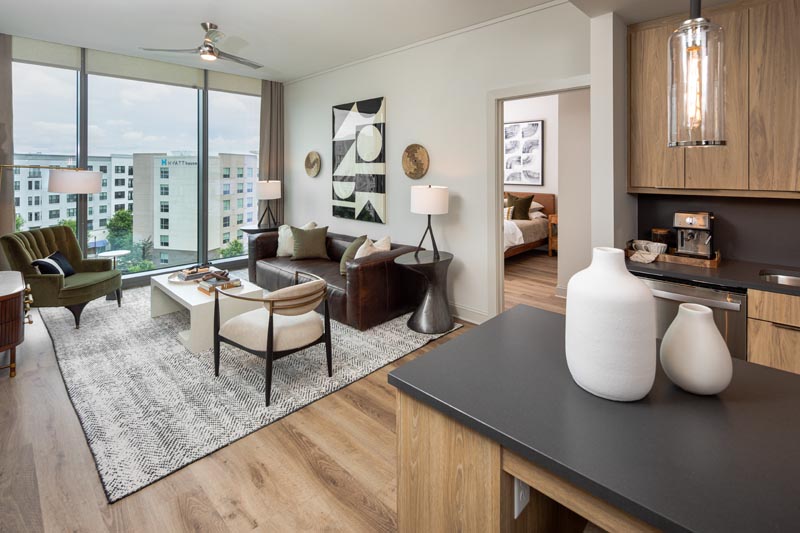 If you think one floor of amenities isn't enough, the Eastern has two.  The 7th floor includes a pool deck, game room, and lounge.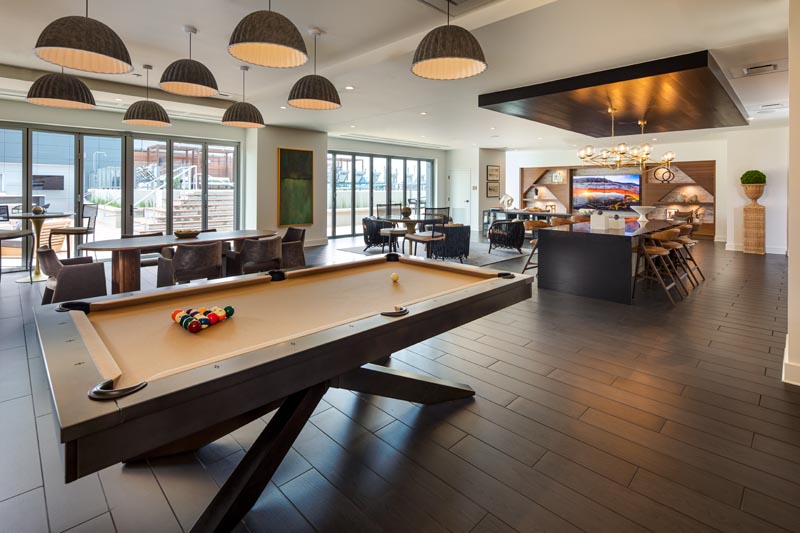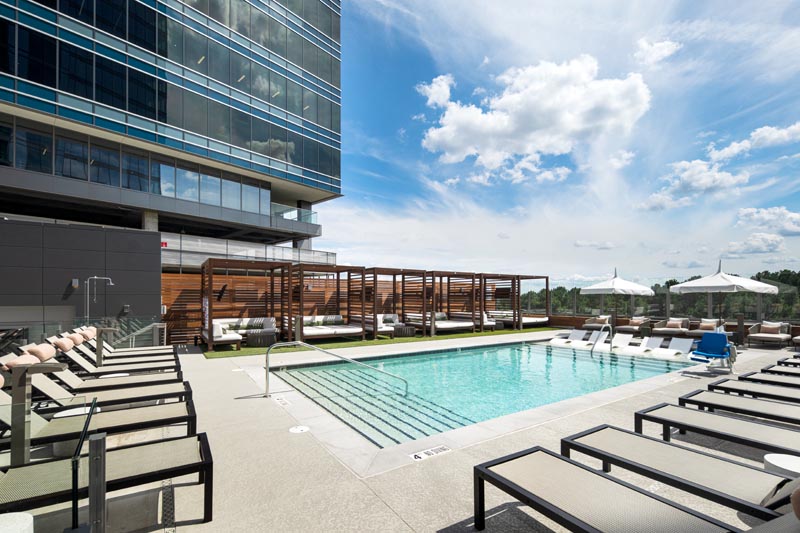 That's it for the Eastern!  More multifamily projects to showcase shortly.