This spring I again had the pleasure of working with EOA Architects near downtown Nashville, photographing several projects including some multifamily developments.
Thrive at City Heights mixed-used development, located at 27th & Clifton, certainly makes an immediate impression in the neighborhood.  The main longitudinal mass contains 29 residential flats with retail space below, and a secondary building contains single-family townhouses.  The primary building consists of two wings whose plane intersect and rhythmically open to reveal terraces between.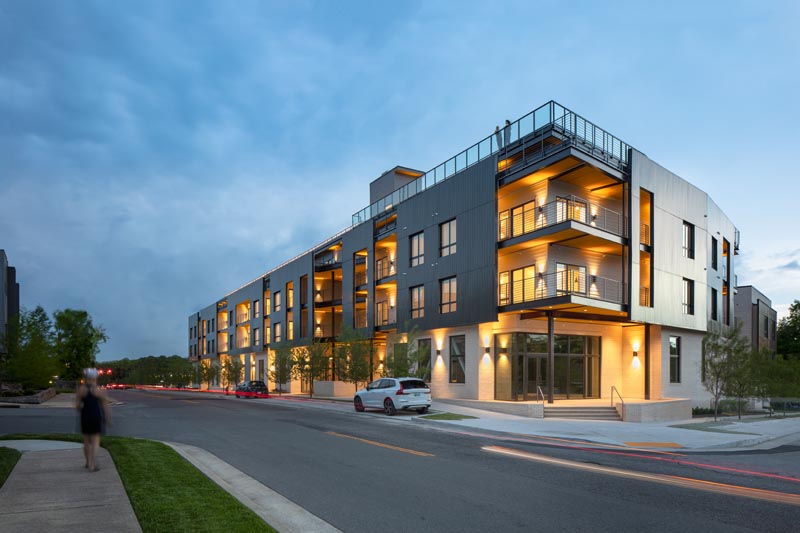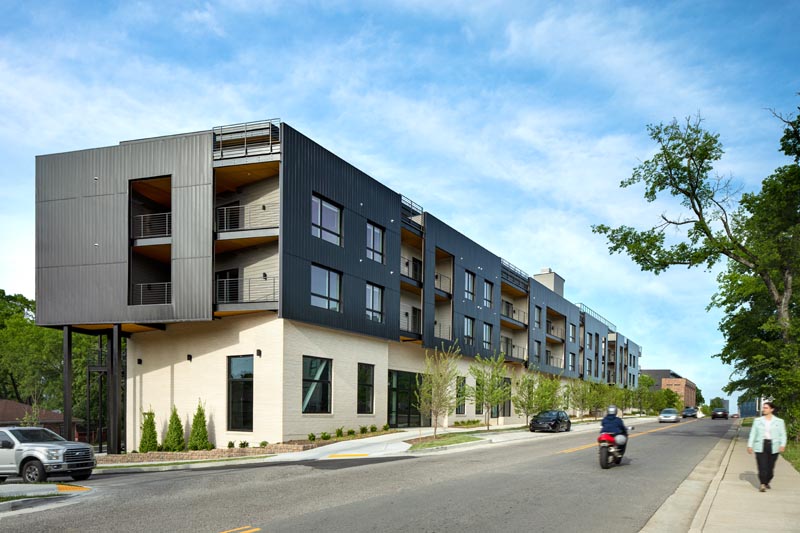 The wall bridging the flat and townhouses has a visual opening to the ribbon element cascading over the balconies beyond.  You can see how the rear building elements of projecting balconies, connecting breezeways and ribbon meet, lifting for a pedestrian connecting between the street to the development's parking area.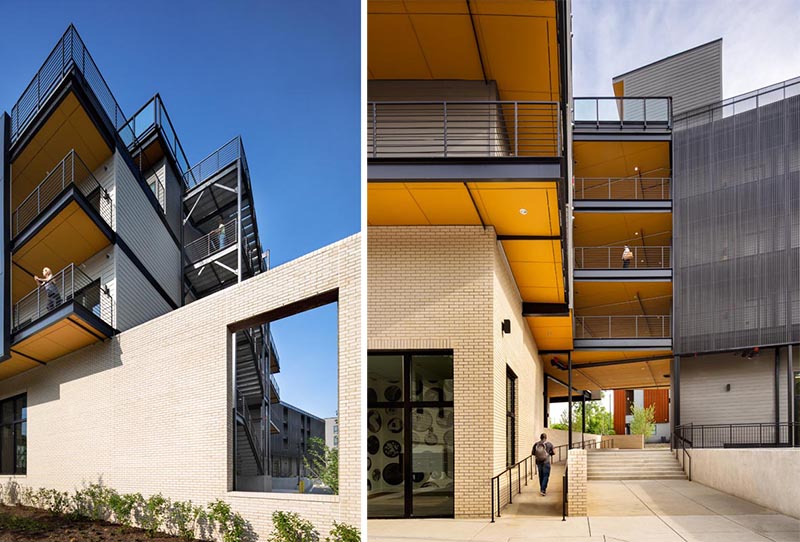 These reveals along the plane are pretty fun.  This slice marks transition to enter the building below and offers some great views of downtown Nashville beyond.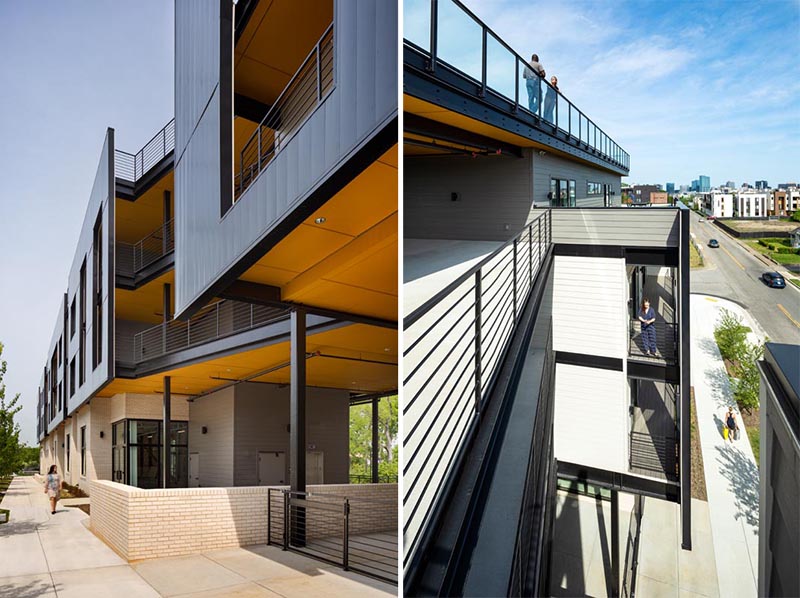 The two-dimensional plane dominating the elevation can be fully appreciated across the street along Clifton Avenue.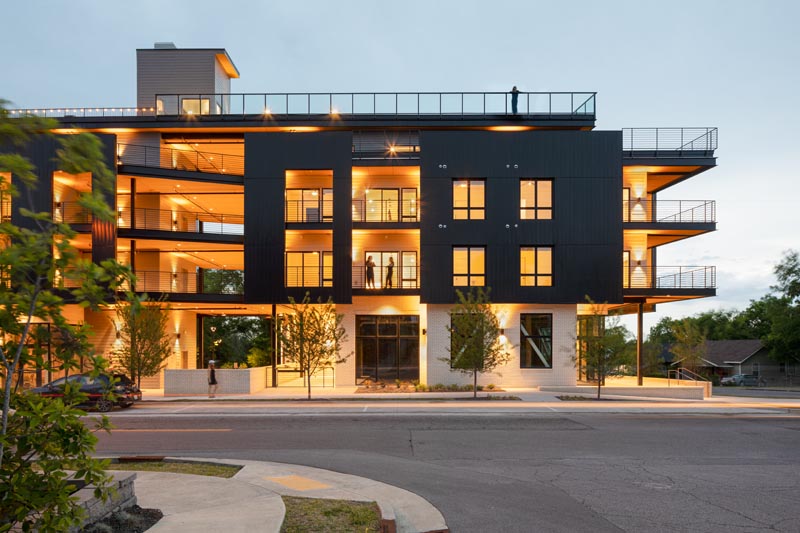 These are the modern stylings of the Red Oak Townhouses, with a good mix of bedroom units.  What makes this area particular interesting is how the units successfully terrace down along with the slope of the land.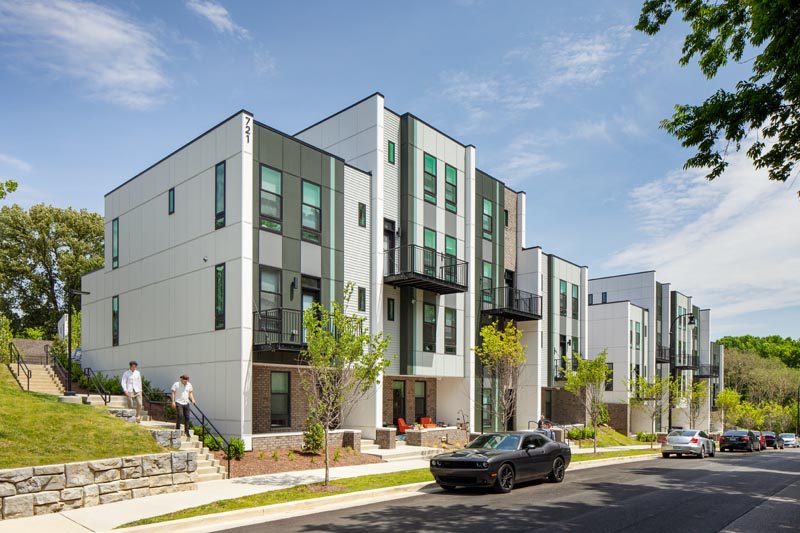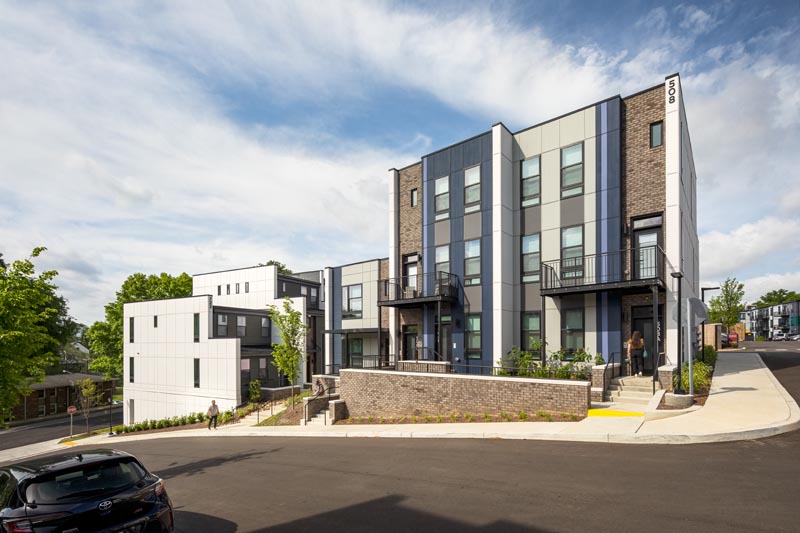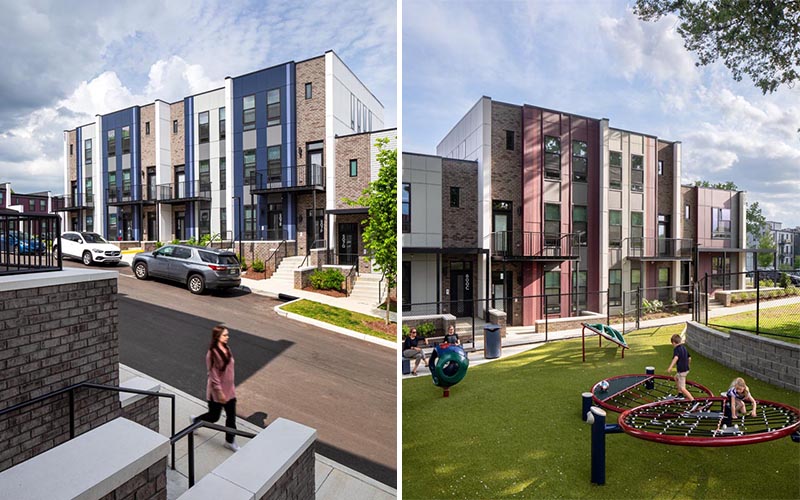 Which, finally, leads us to the Red Oak Flats development, on the same acreage and adjacent to the townhouses.  The apartment complex has a U-shaped footprint, with courtyard in the center.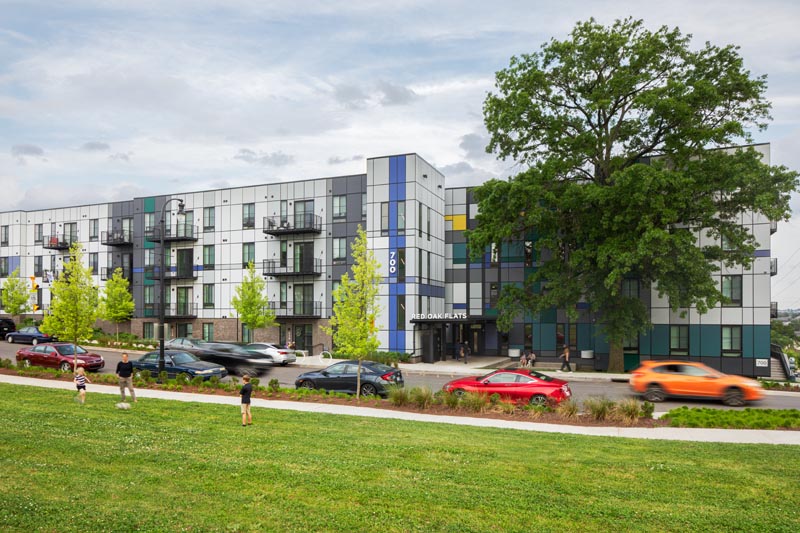 Michael, if you're reading this, I dare you to tell me this wasn't influenced in any way by De Stijl.  If Mondrian were alive, he'd wander among the housing and ponder, "You know, there's just something I really like about this, can't quite put my finger on it."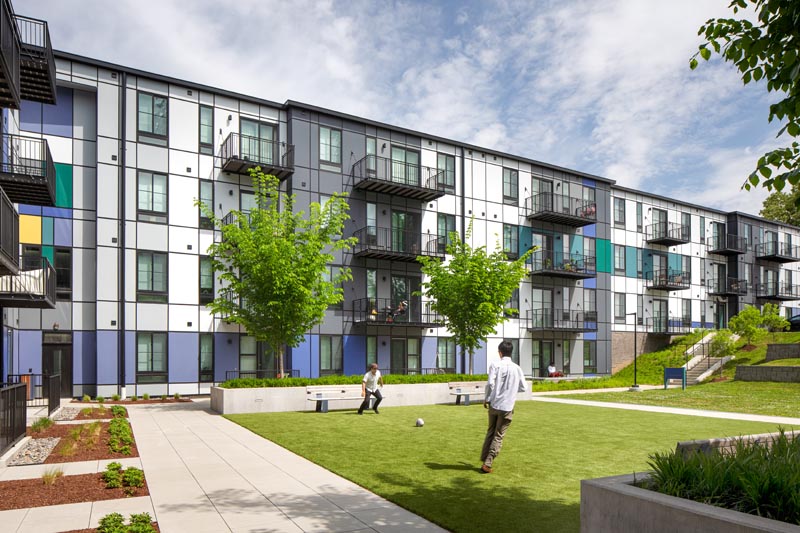 I mean c'mon, look at this cubism!  You could take some of these colored panels and create an independent abstract art installation.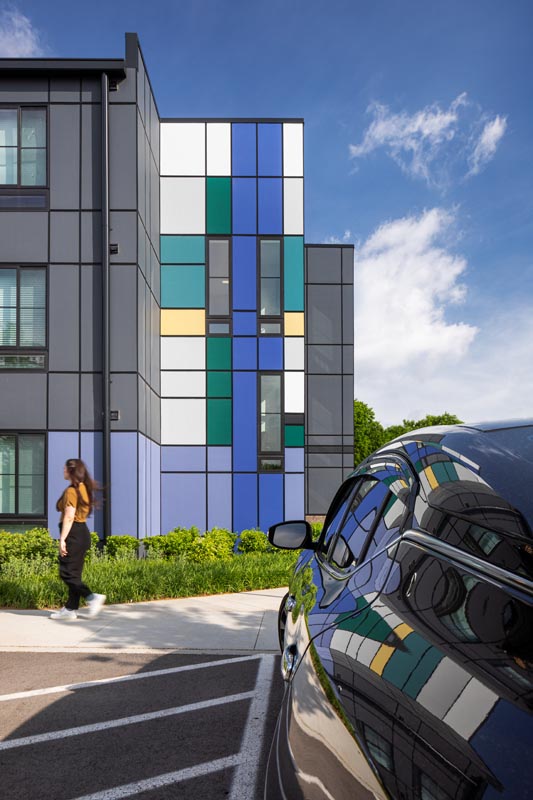 Thanks again for bringing me on. 🙂