2022 marks a personal return to residential architectural photography, so capturing one good home deserves another, right? As everyone knows, modern architecture has re-emerged with renewed vigor over the past couple of decades, especially in the Triangle area of North Carolina. This time around I got to work with Arrowhead and the modern vernacular of their Burch Avenue design in Durham.
The extruded encased window casts a great subtle shadow over the vertical reclaimed wood siding.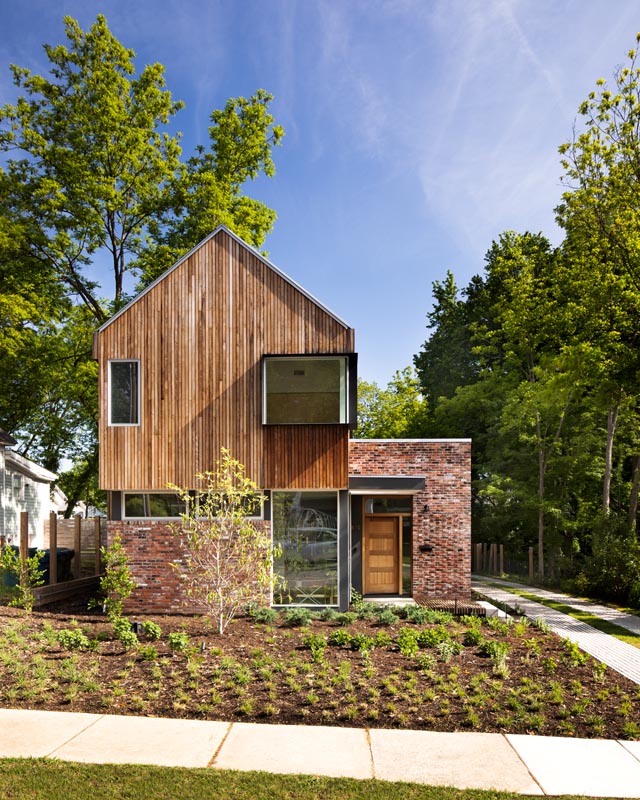 You kinda knew this house would shine at night, right? Further back, terminating at the double row of small concrete pavers is a detached garage with apartment above. Let's take a look inside the house.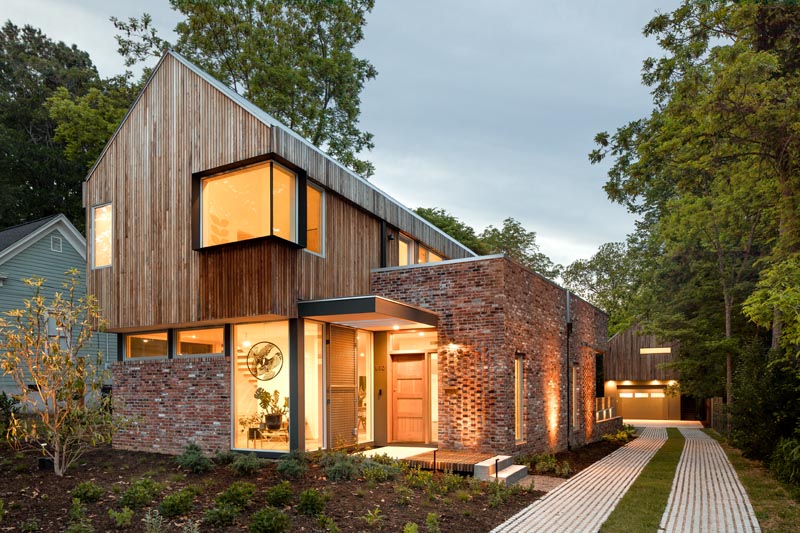 Upon clearing the front entry, visitors are immediately greeted by the colorful tile of the guest half-bath. A lightwell above allows natural daylight to fill this narrow room.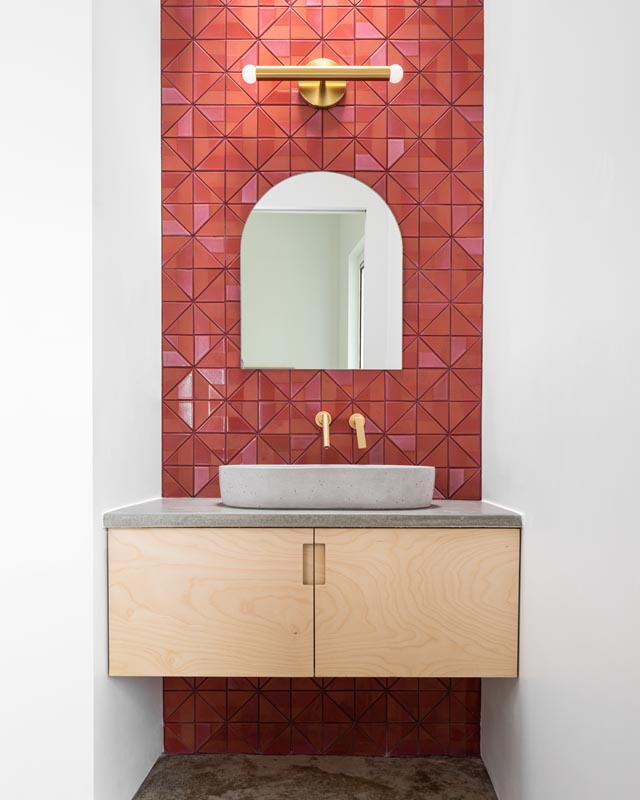 The grand interior gesture involves the staircase, dining and living areas which incorporates a little bit of old and mid-century modern into the new.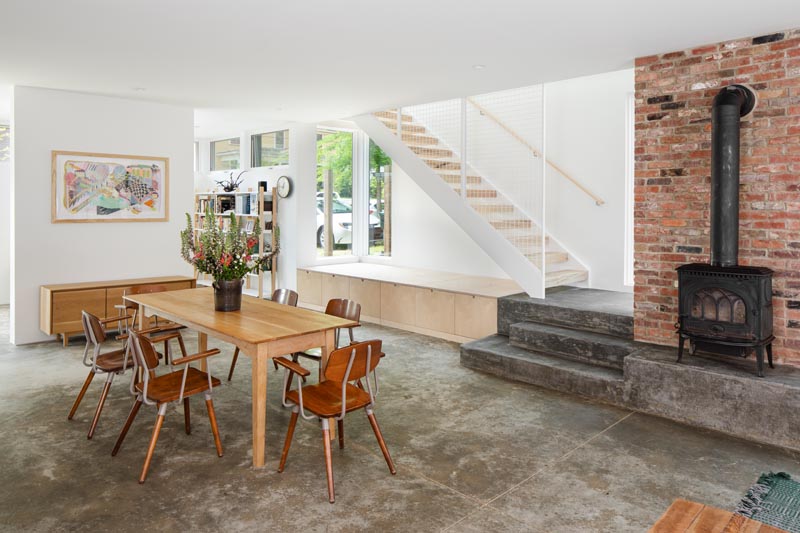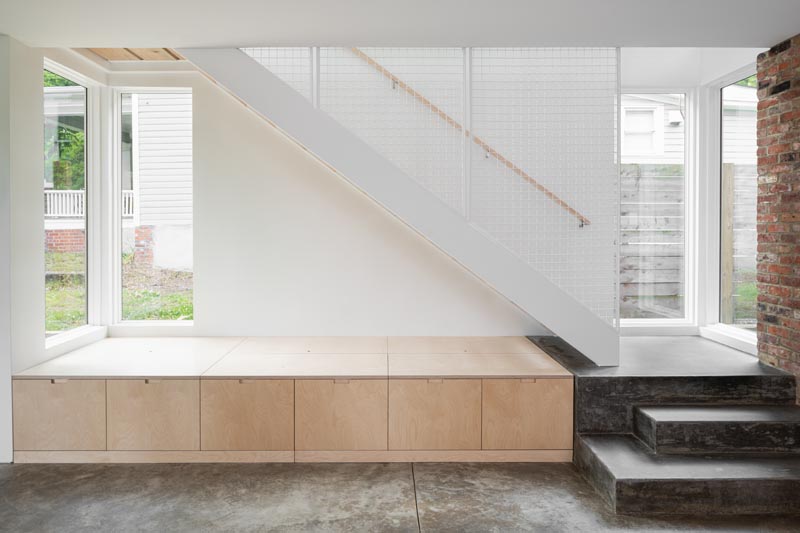 The kitchen has exposed structural wood above running lateral above.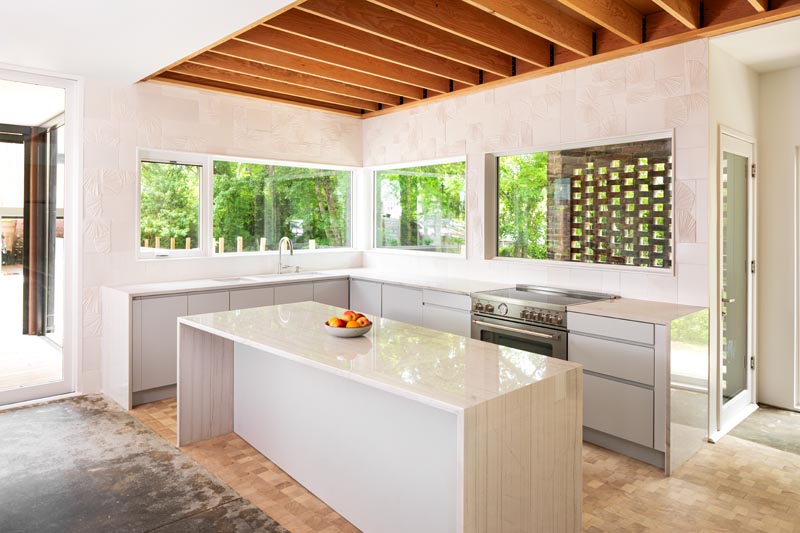 The clean look is further reinforced with cabintery installed flush to the wall, with recessed shelving.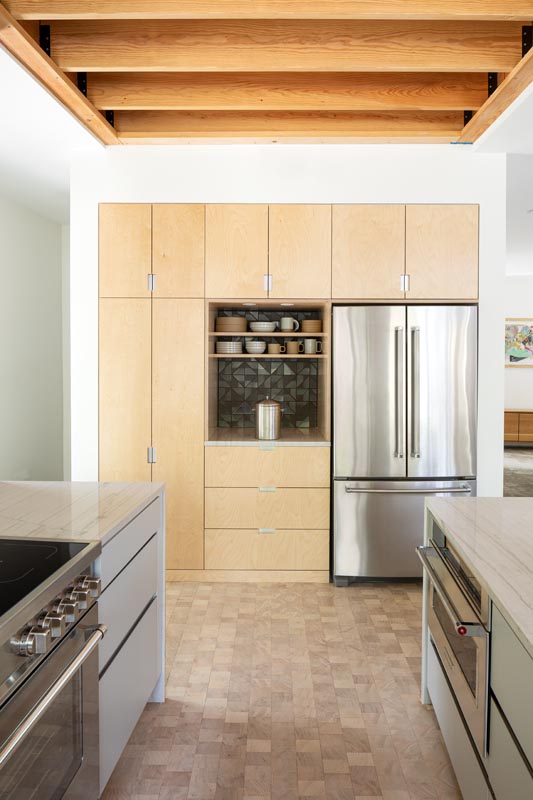 Past the kitchen island is the living space which ventures onto the back porch.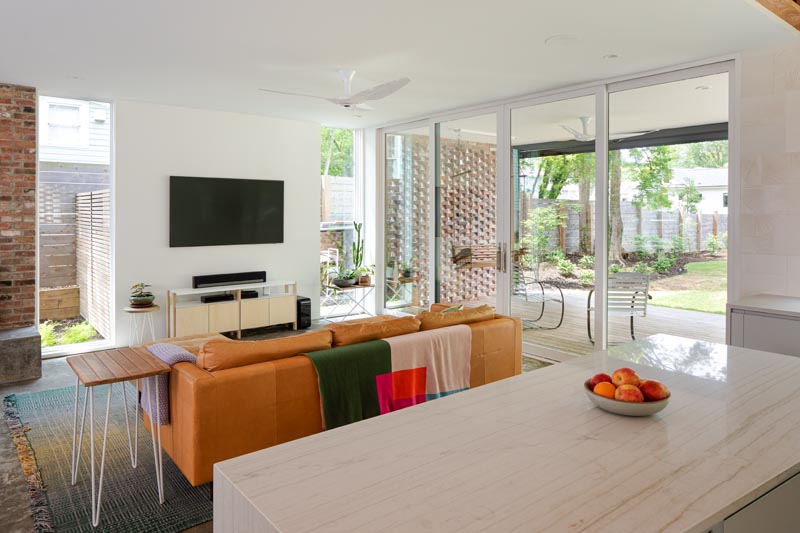 The house's private entry sights directly in line with the detached garage, bridged by stone, gravel, and plant landscaping.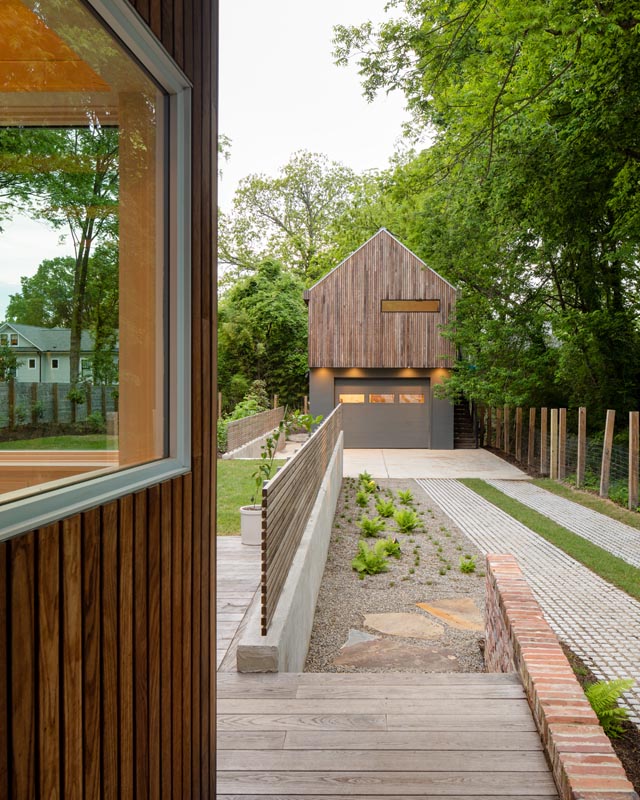 The second level contains a bonus room, bedrooms and baths, and outdoor patio.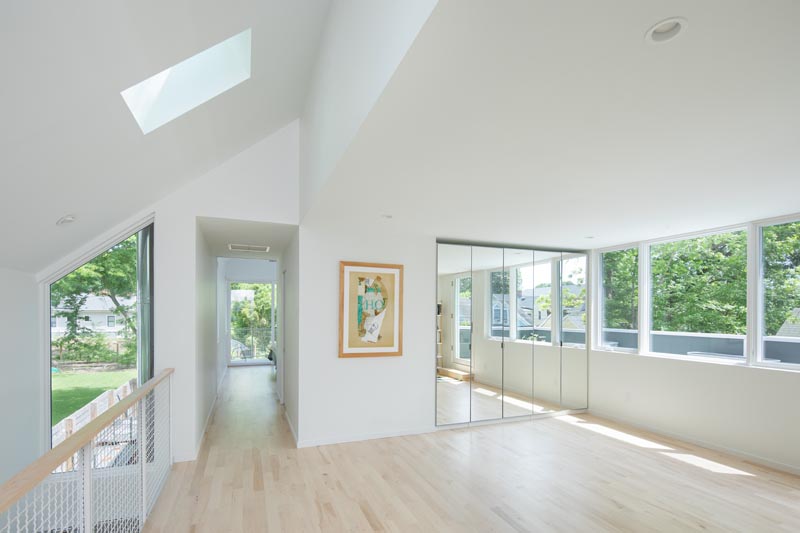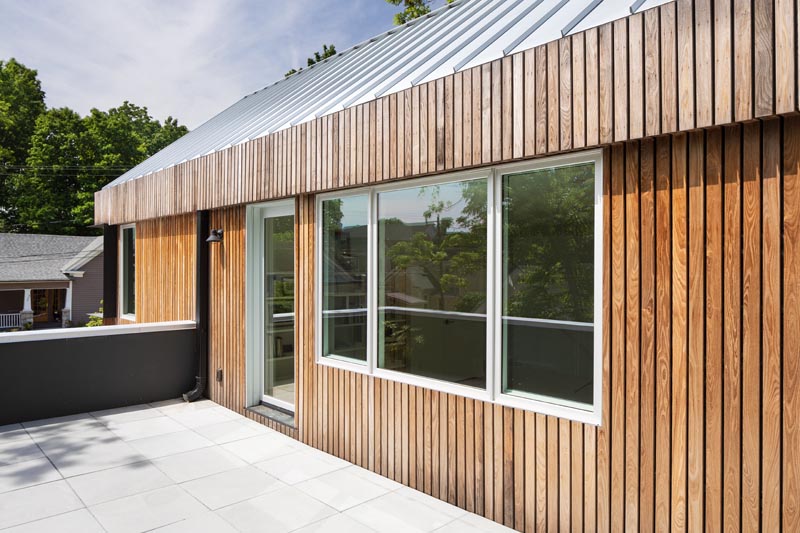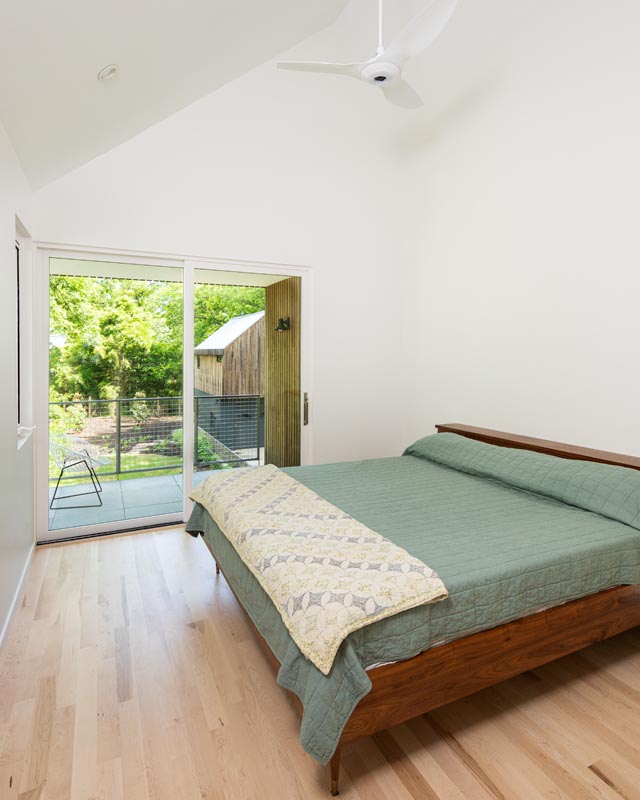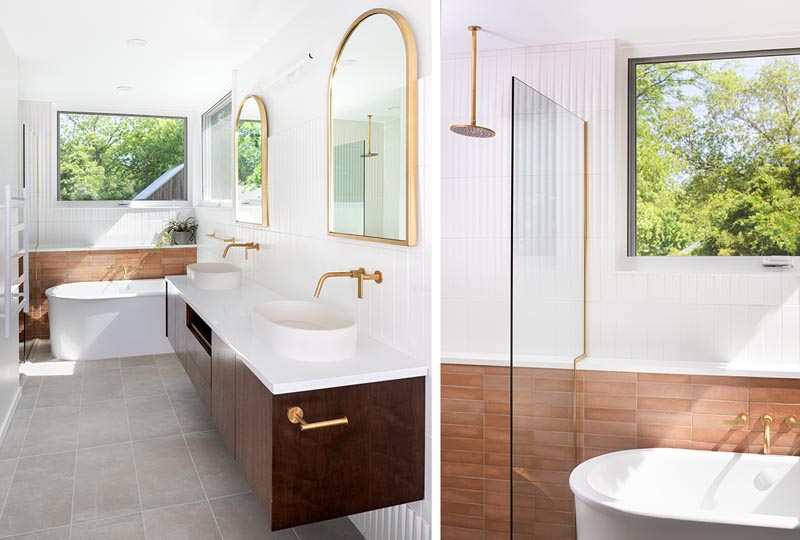 Back outside, landscape architecture navigates terrain change from garage to house lengthy concrete walls, revealing steps between.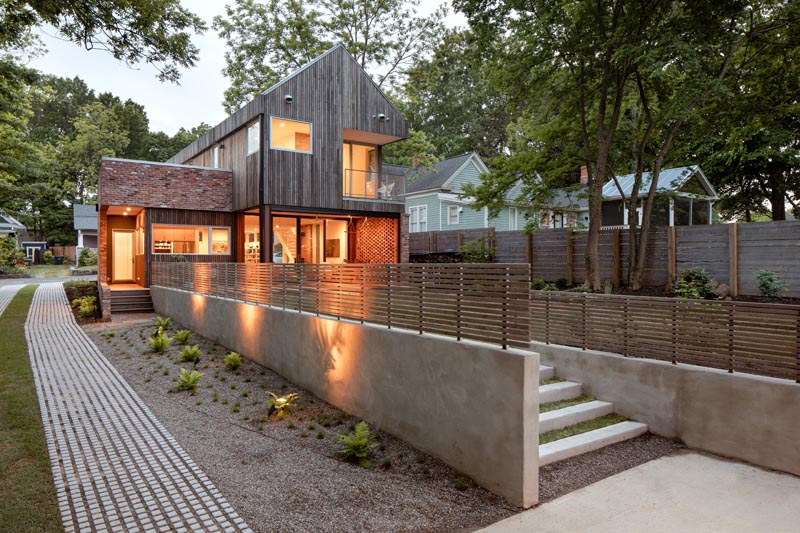 \
Along the garage's side the landscape rolls a bit more naturally, with large stones forming a walkway down.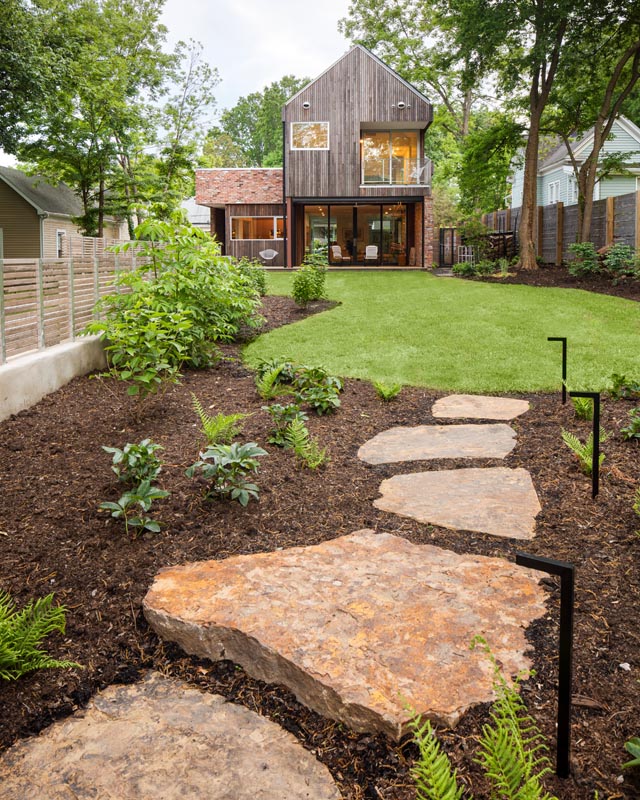 Finally the rear elevation all lit up. Say g'night!