2023 has provided a wide diversity of projects to photograph from large 2-5 day shoots to a range of smaller locations. This blog covers a few of the latter I've worked on this spring.
I again had the opportunity to work with Studio8 to capture Supergoop's San Antonio office located in the Pearl.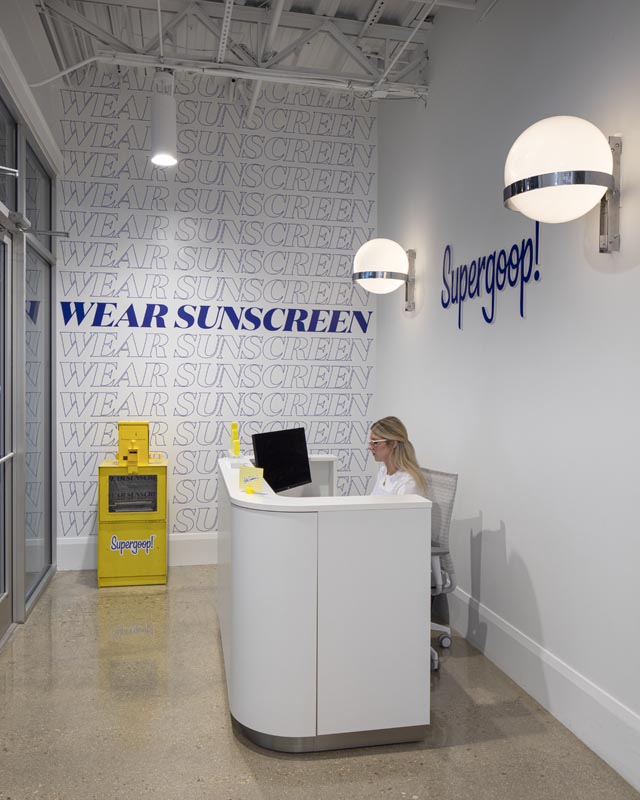 The break area takes on mid-century modern inspiration, from the wood-paneled cabinetry and island with perfectly rounded corners to within the immediately adjacent diner-style booths.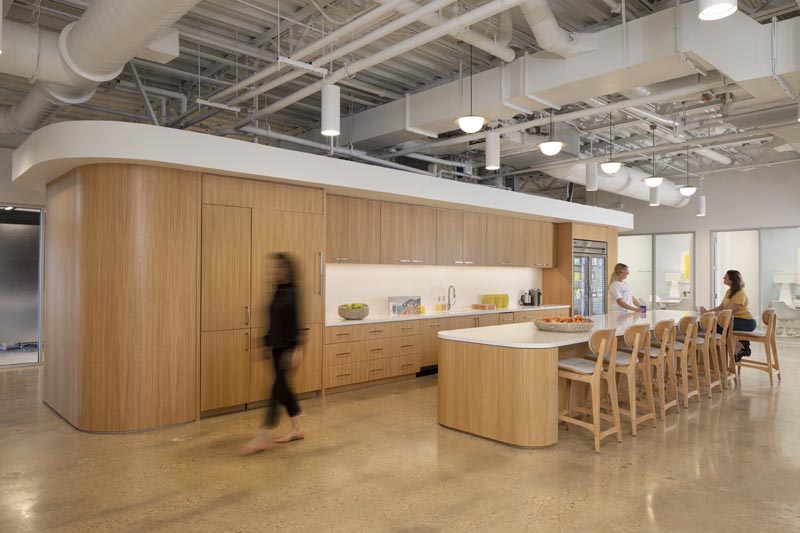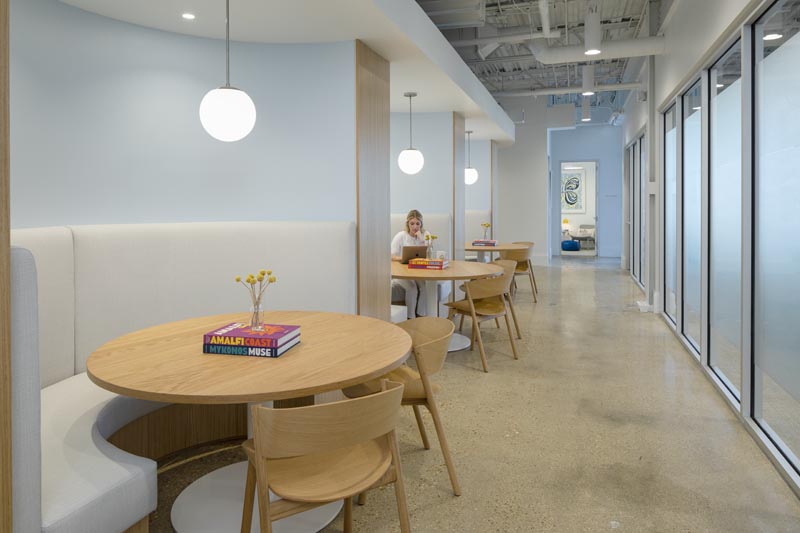 Beyond the break area is an open office with work stations, bordered by private offices on each side.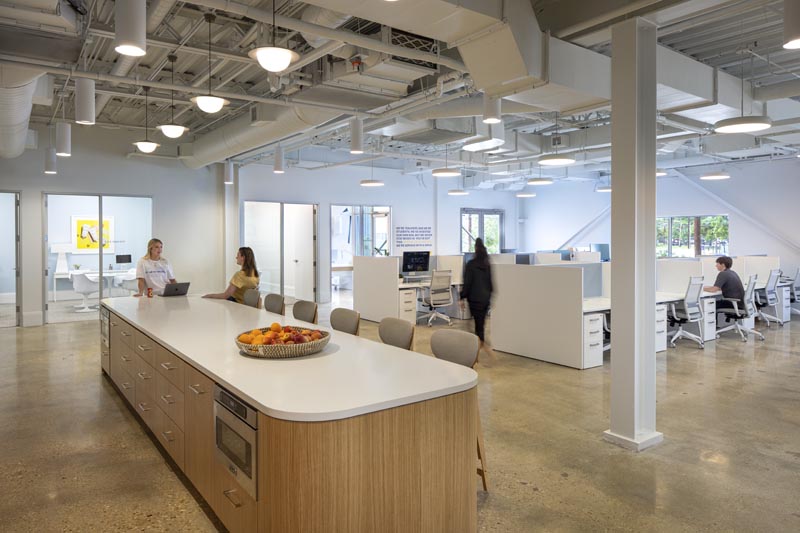 Supergoop's distinctive blue, yellow and white branding has been integrated throughout the entire office design.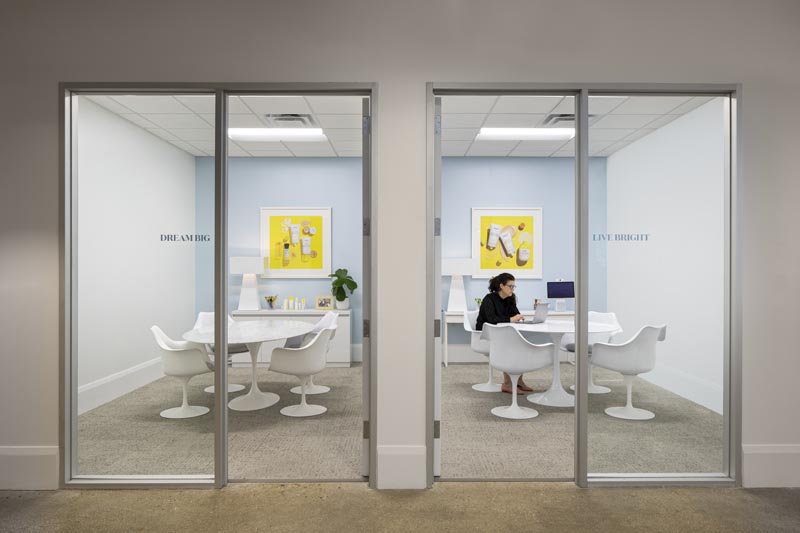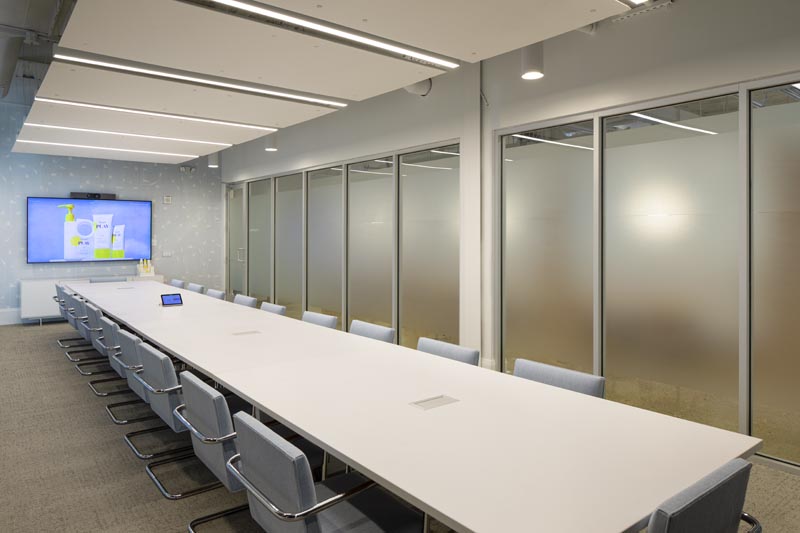 In Raleigh, North Carolina I collaborated with Olive Architecture to photograph the East End Bistrot located in what will probably become known as the Raleigh Iron Work district. The French dining experience is another local culinary endeavor by restaurateur Giorgios Bakatsias. In the main dining area guests are immediately greeted by bright, romantic splashes of red with bold choices for wall-covering, taking traditional design and emboldening it for today's audience.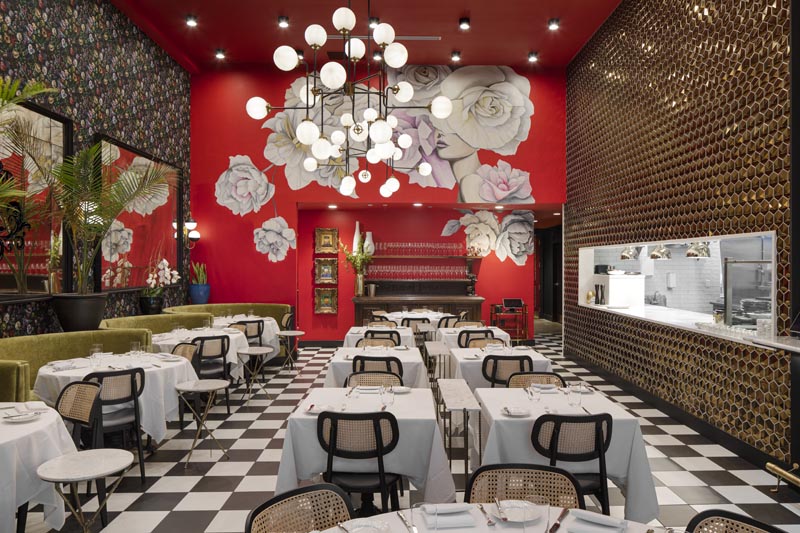 in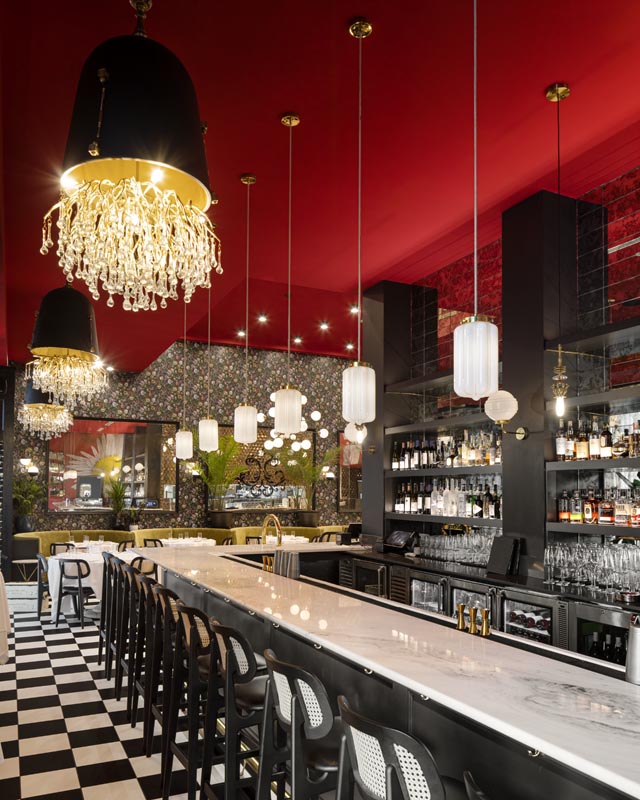 The rear half of East End Bistrot includes a private club with dining area and bar with an obvious speakeasy influence. The greens and grey color scheme really pop at night.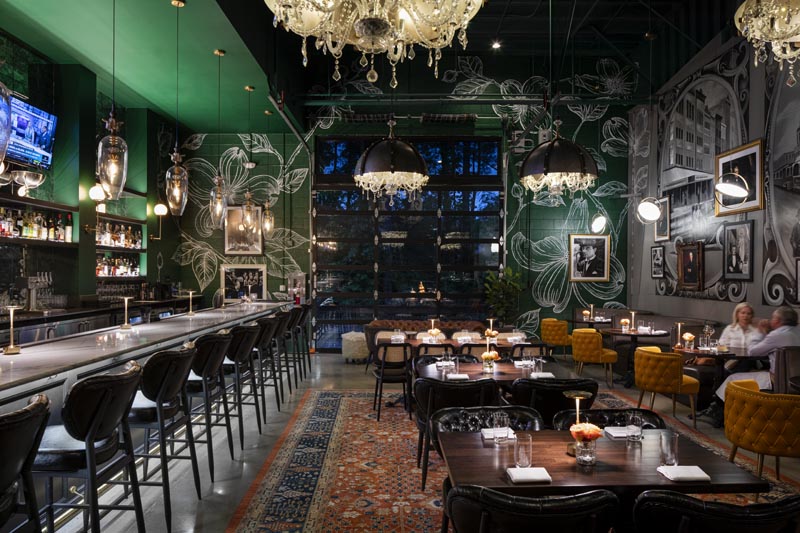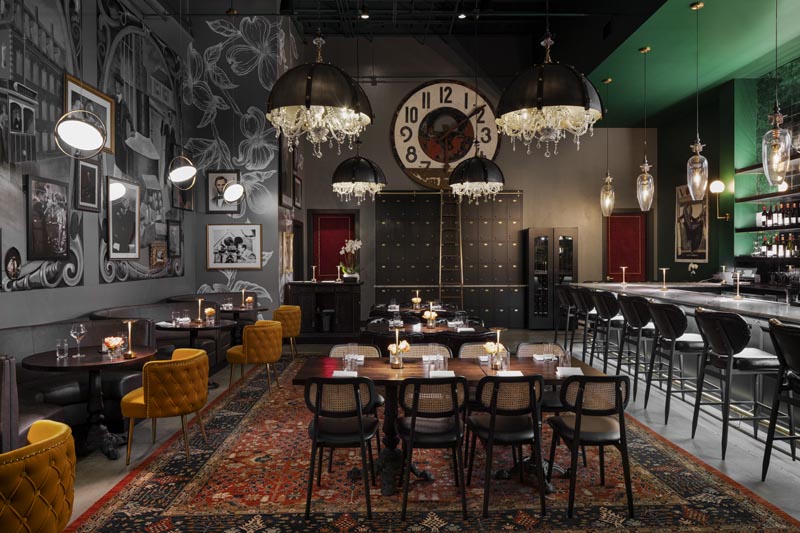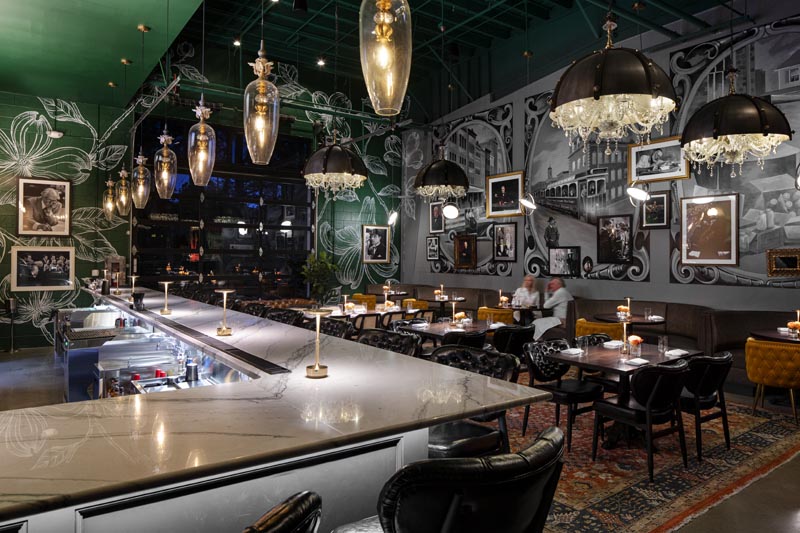 Outside on the dining room patio towards the restaurant entry, a lush array of pots and planters soften the warehouse-style building into a welcome area to meet, relax, and eat.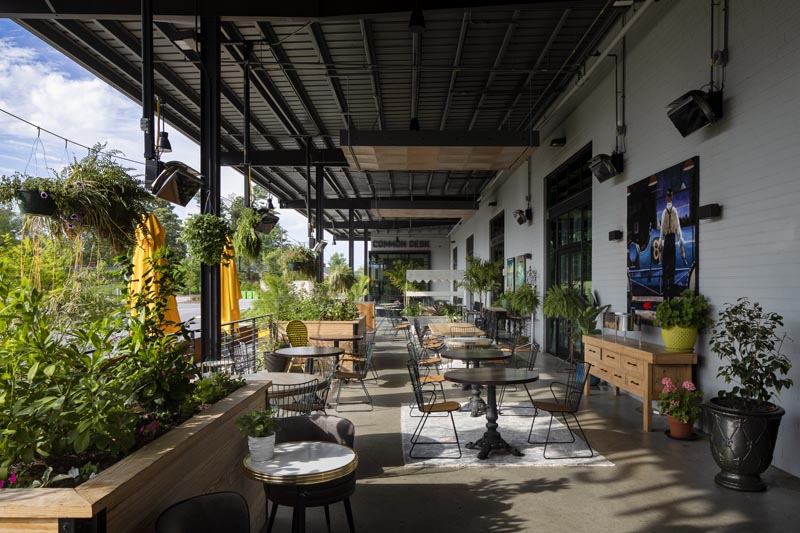 A few hours west of Raleigh in Asheville, North Carolina I again worked with one of my favorite designers, Laura Hudson on several interior projects with the lovely folks at Beverly-Grant, including the Asheville Pediatric Dentistry.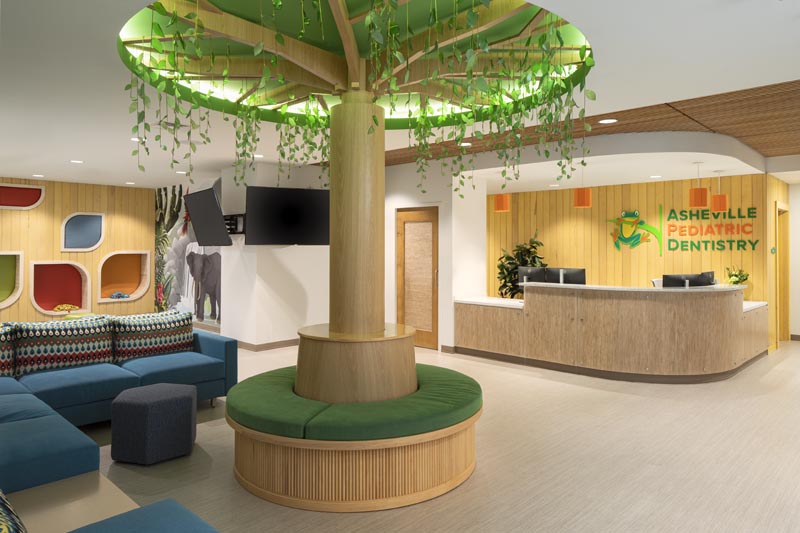 Such a wonderful job integrating the jungle nature theme, fun and playful.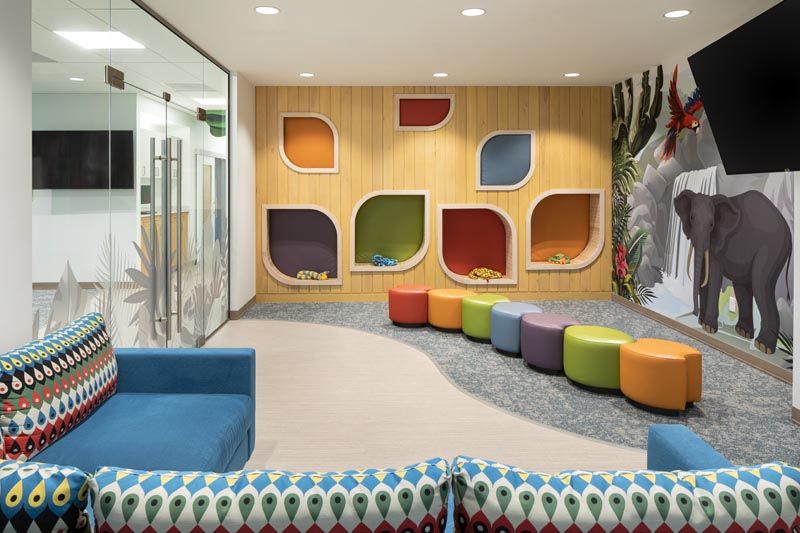 The green canopies above are such a treat!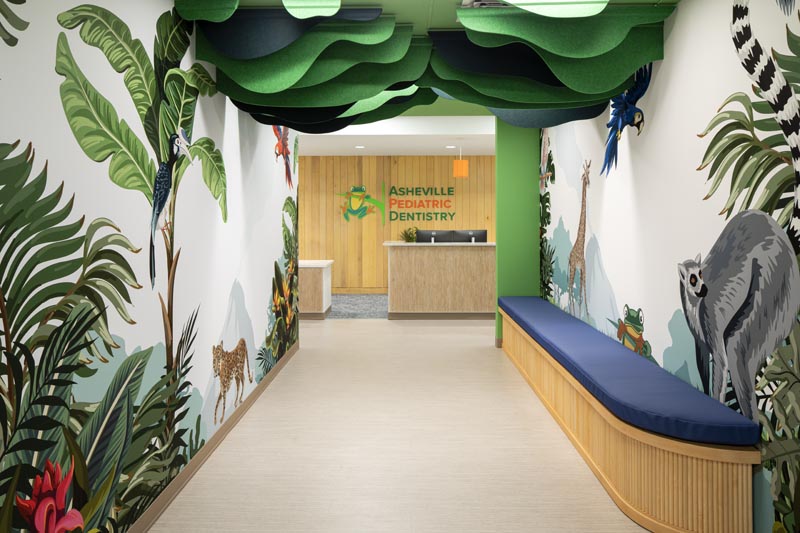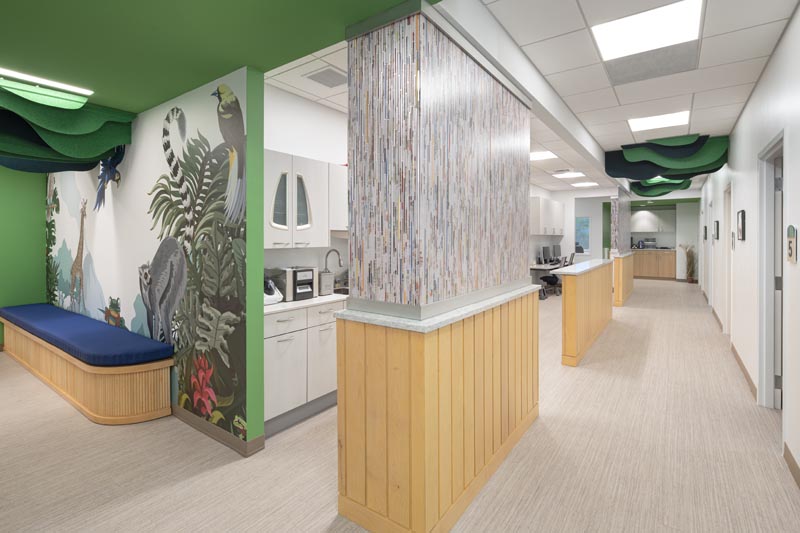 I then returned to the Rivers Arts District and Radview, which I photographed last year for Laura, to shoot one of the new retail tenants, There There. It's a minimal design that really allows the merchandise and product displays to flourish.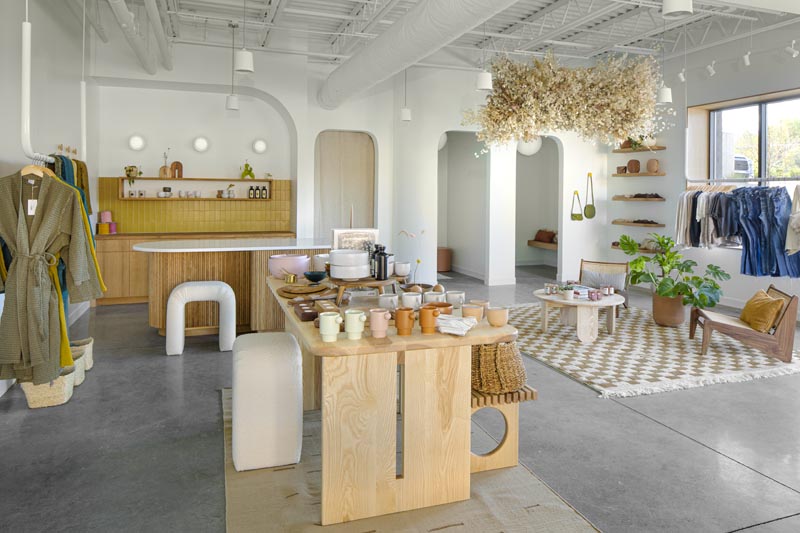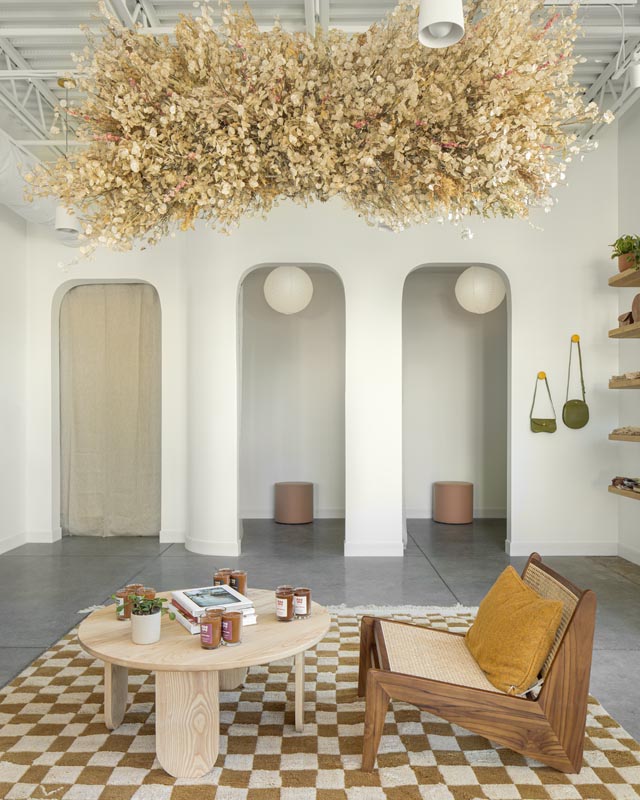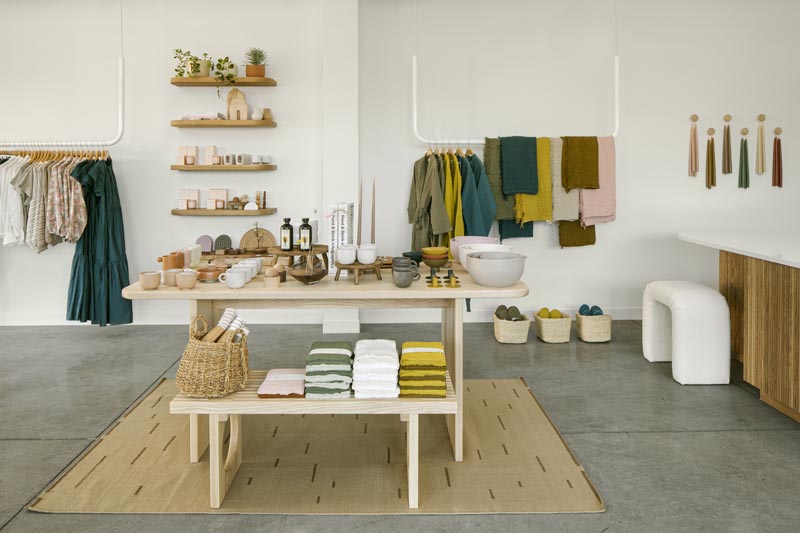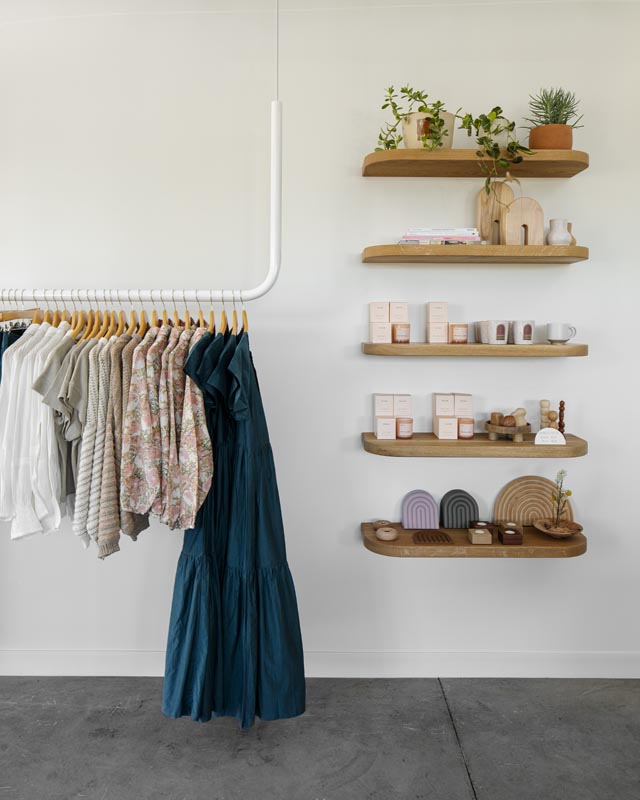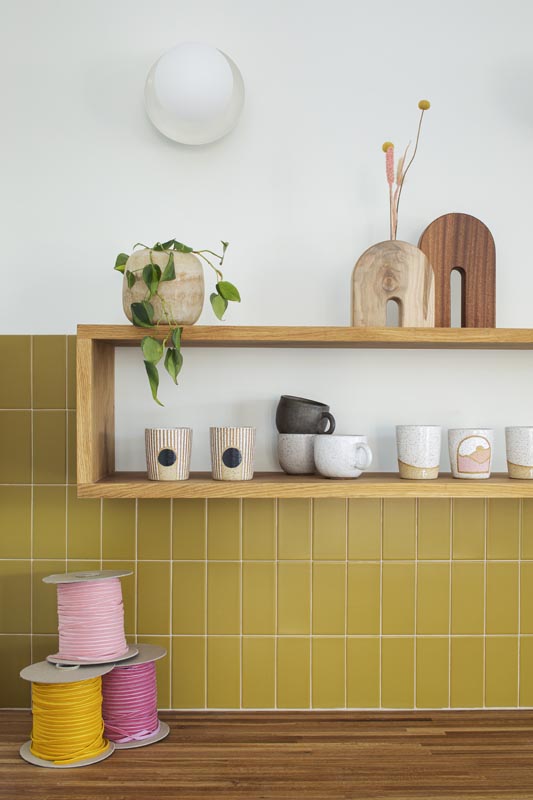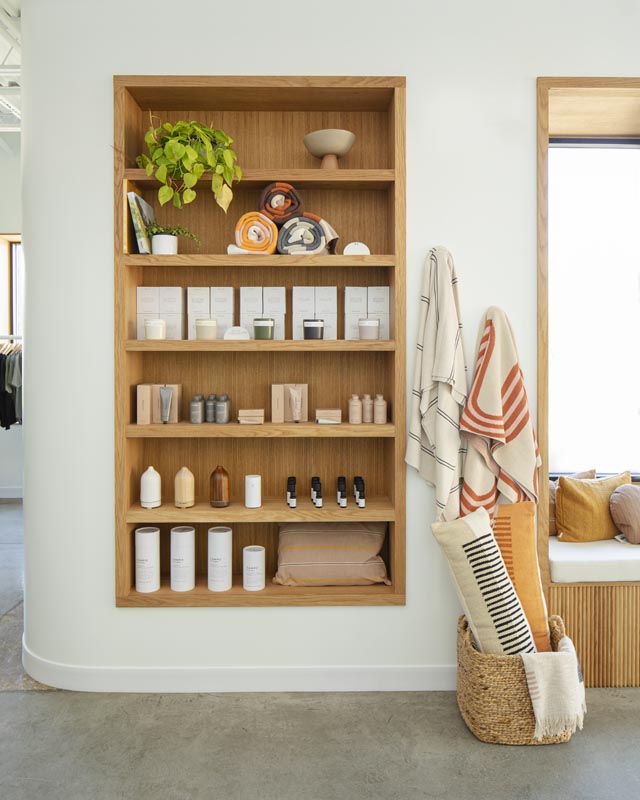 All very different projects yet equally fun to photograph with their own unique challenges. I've been very happy balancing some of these smaller shoots with those much larger in scale, several of which will be shared over the next few months!