I didn't have "photographing houses" on my post-pandemic bingo card, but the past couple years has since a marked increase in capturing single-family residential design. Shooting them more often has given me a real opportunity to begin crafting my own visual style. Again, I had the pleasure to work with Arrowhead on a modern house renovation and addition in Raleigh, North Carolina.
Concrete walls helped guide steps navigate the incline towards the new front facade and entry.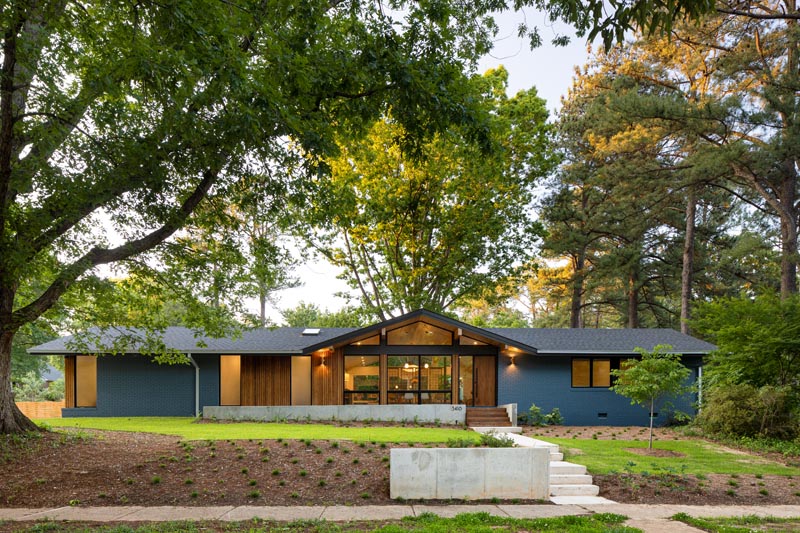 The gable roof was extended over the new covered garage, which the brick continues to wrap around to form the base, with vertical wood panels forming the remaining exterior wall.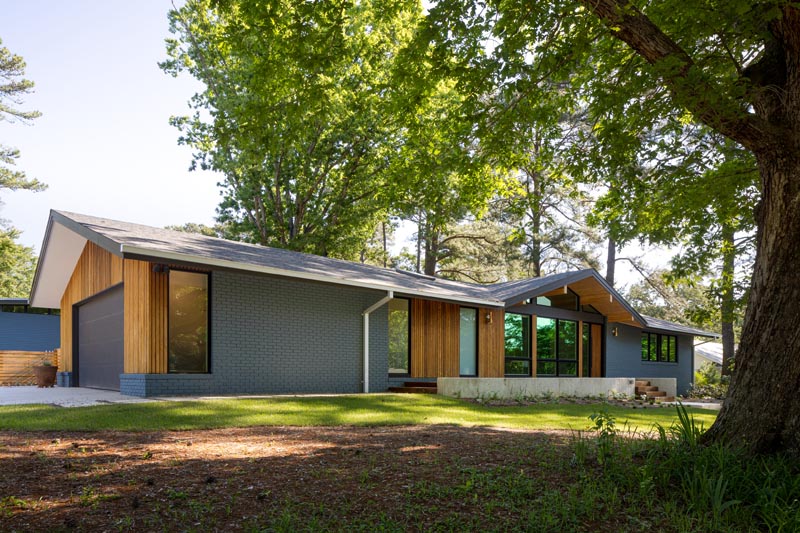 Peaking around back behind the wood-slat fence is a terraced garden and new accessory dwelling unit in the backyard.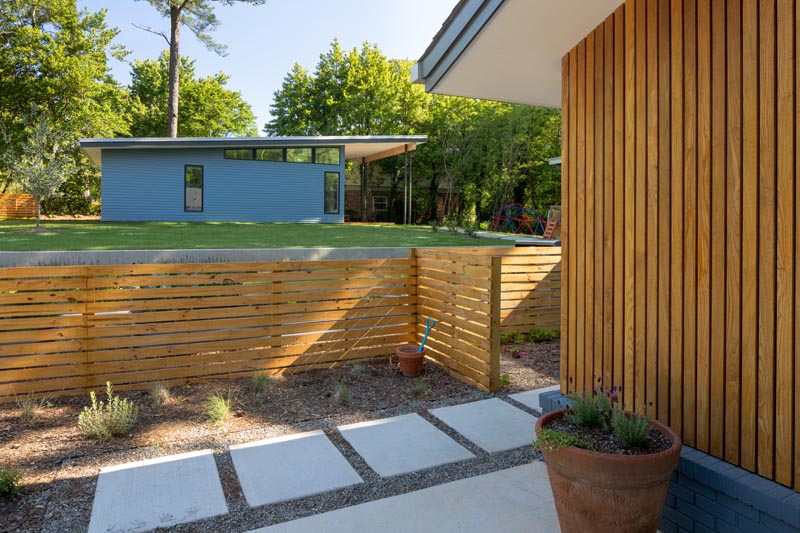 Inside the main areas were opened up without walls with metal pipe columns carrying the wood beams and ceiling above.  Love the dividing panels between those structural columns allowing division of space but maintaining the airy feel.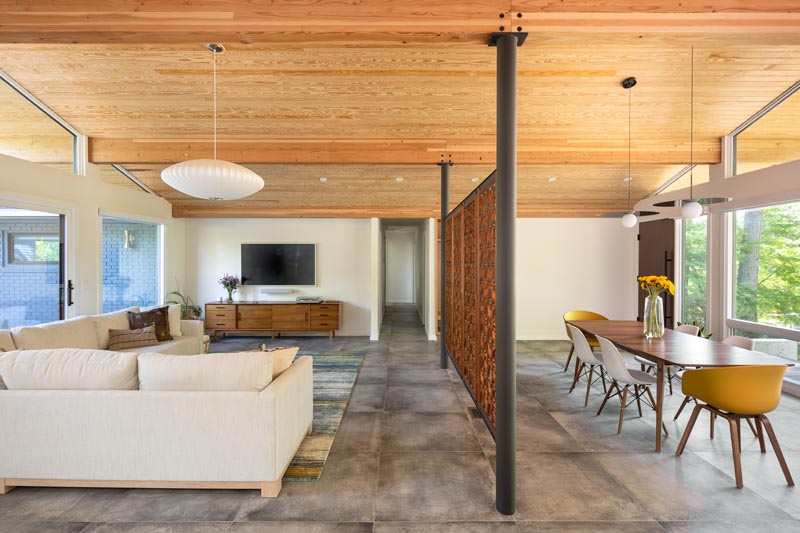 Mid-century modern furniture certainly fit well in this house.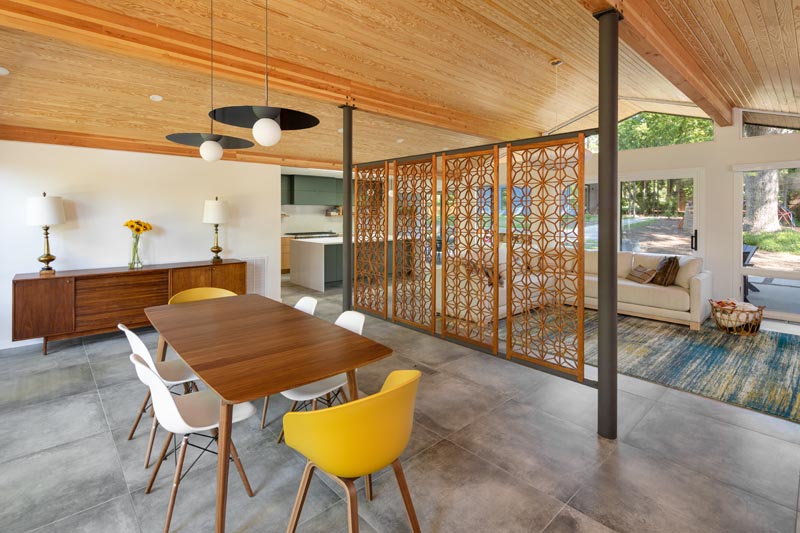 Tucked and continuing beyond the open space is a kitchen with lightwell allowing natural ambient light into the space.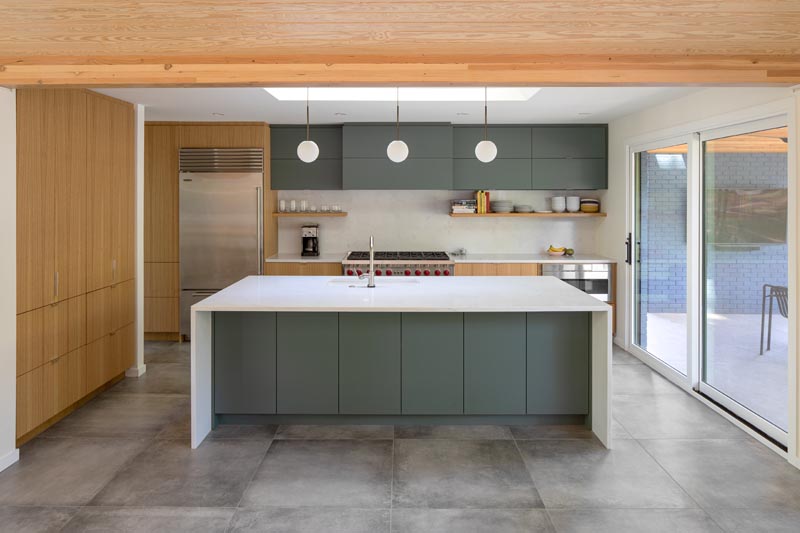 The natural light in the new master bathroom looks great as well.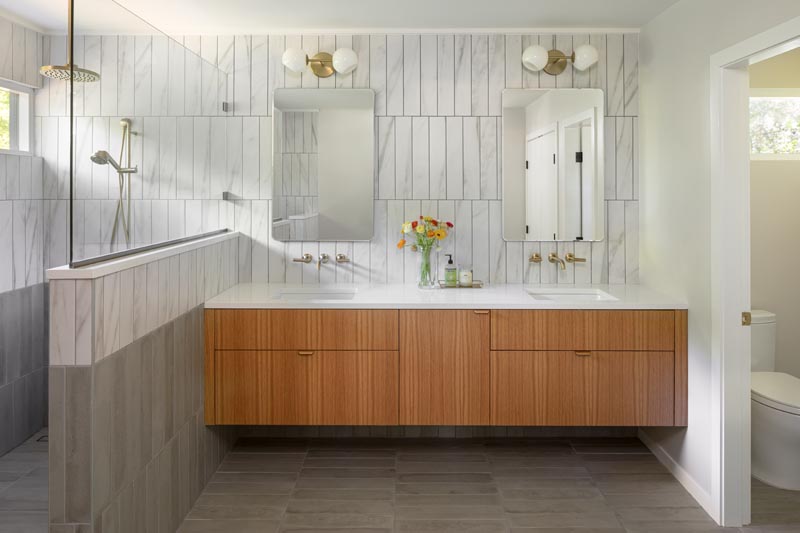 The rear of the house has generous fenestration along its elevation, allowing views out and in.  The entire site is on a slope, therefore beyond entertainment patio is pavement leading to the garden and terraced landscaping leading to the accessory-dwelling unit.  Wood beams cantilever over the living space to extend the roof canopy and the adjacent roof form that pushes further is again supported by steel pipe columns and wood beams below.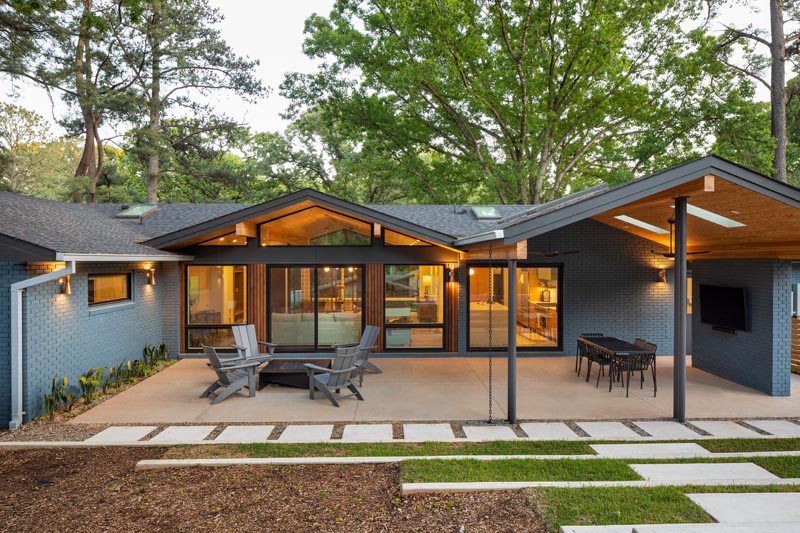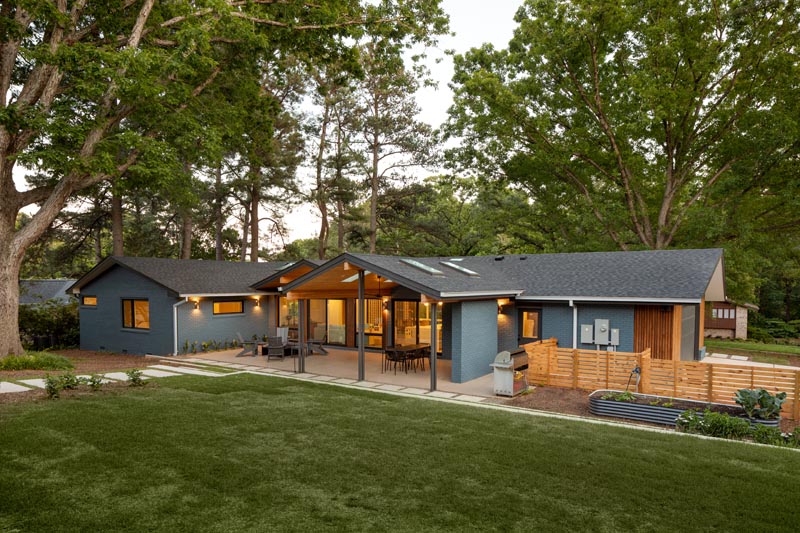 The garden will look really impressive as it grows and takes shape on the terraced landscape.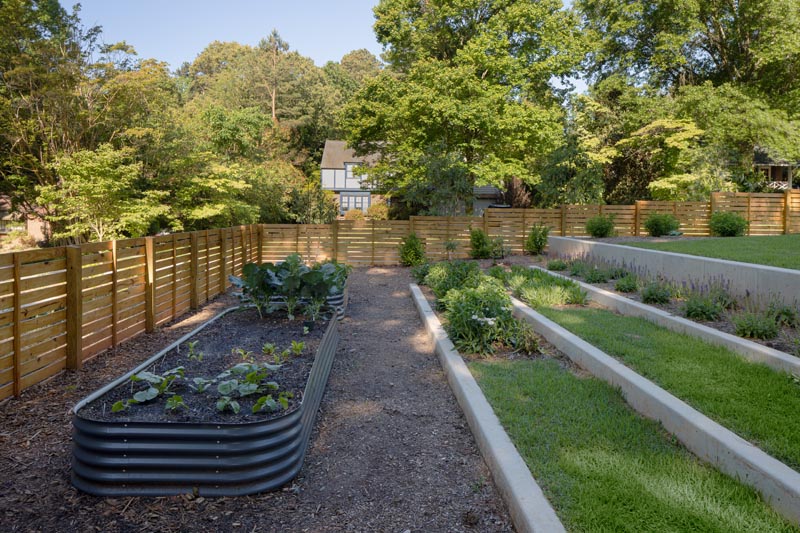 Poured concrete steps and pavers lead up to the ADU unit with shed roof.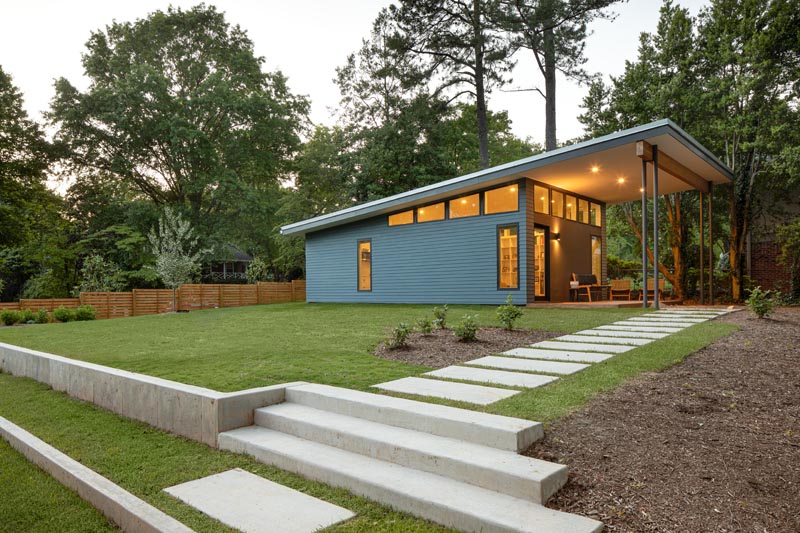 Inside clerestory and bay windows generously allow light into the living unit.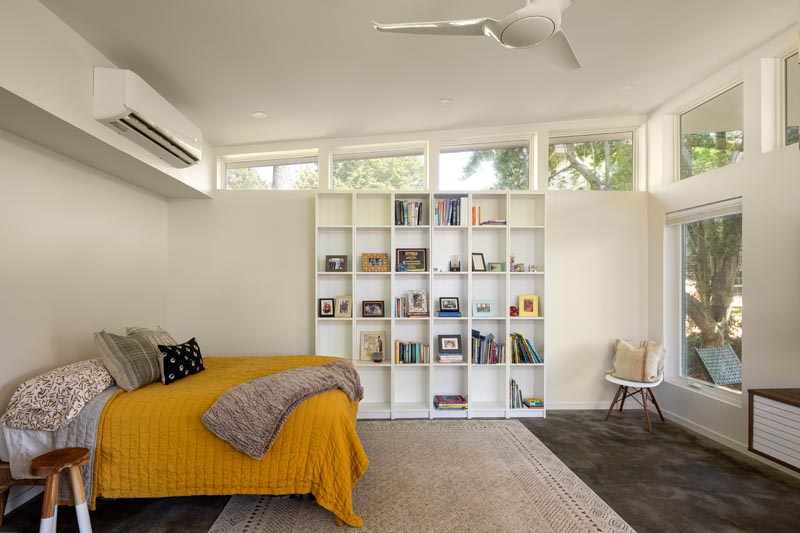 That's it for now, catch you next blog!