Back to the workplace! In San Antonio, I recently worked with Studio 8 Architects to photograph Zachry Construction Corporation's new office space, located in a 2-story commercial building.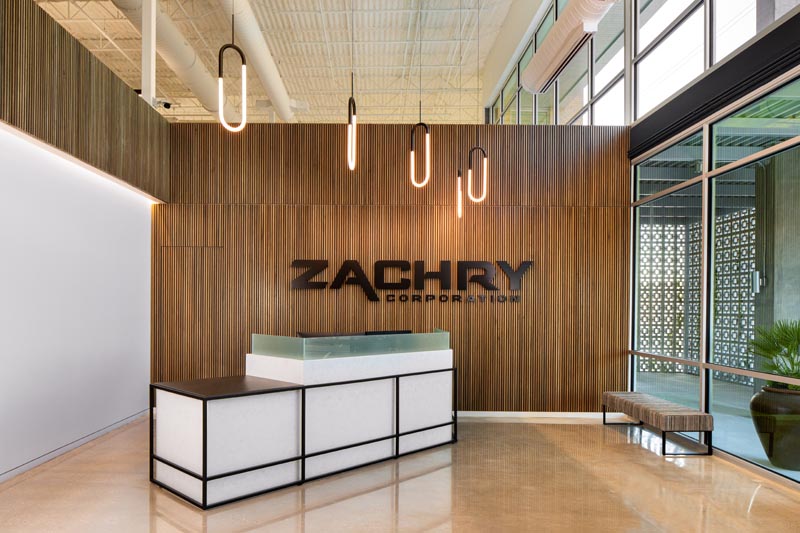 Upon shuttling through the lobby, the layout opens to the workspace floor with cubicles and adjacent private offices.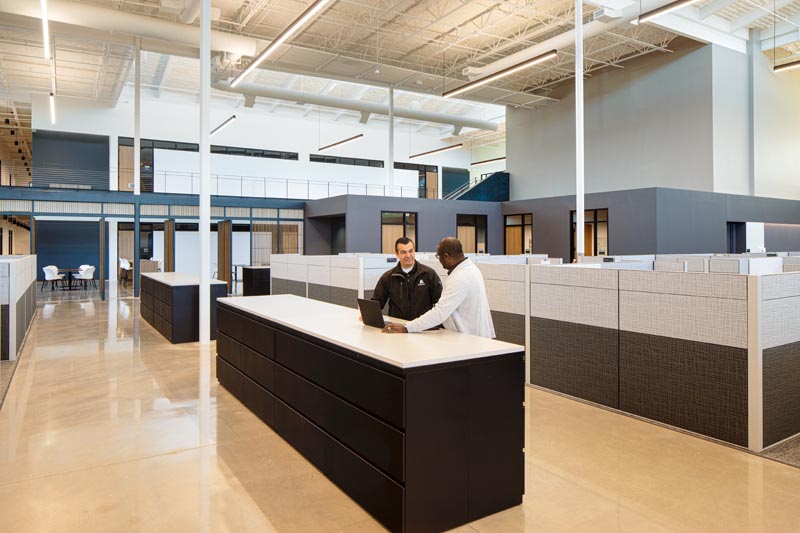 The line of demarcation between the open layout and program beyond is a dividing wall installation, with each door panel pivoting 45 degrees, useful for events and gatherings.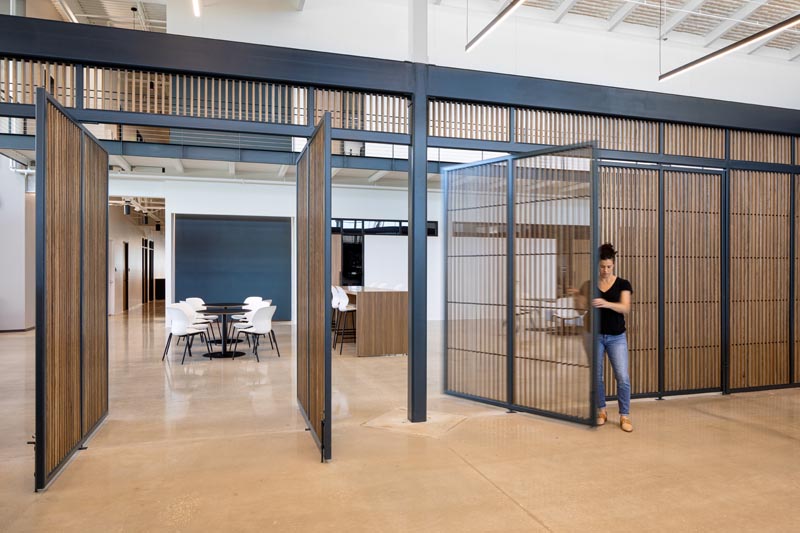 The tenant spaces has generous clerestory windows including the intermediate space that Studio 8 made its grand design gestures.  The dividing wall panels and doors filters into the open break area with kitchen beyond.   Bordering this public space is a grand staircase that leads up to a mezzanine lined up with meeting rooms.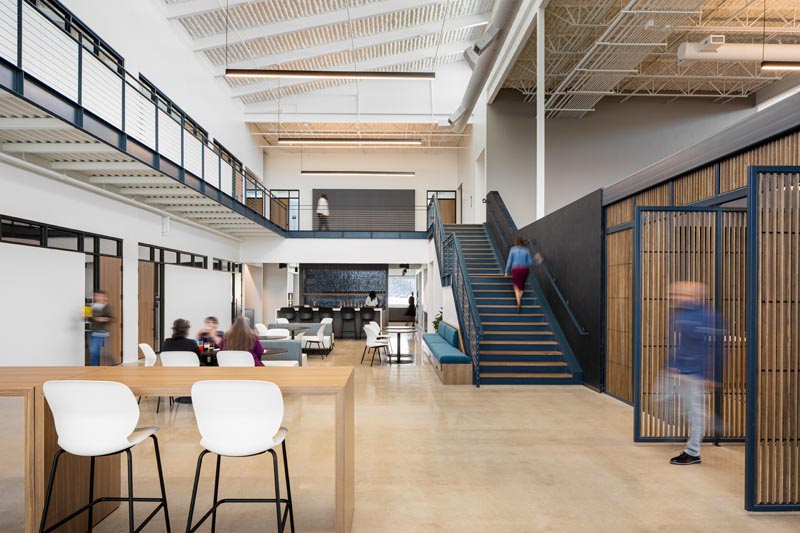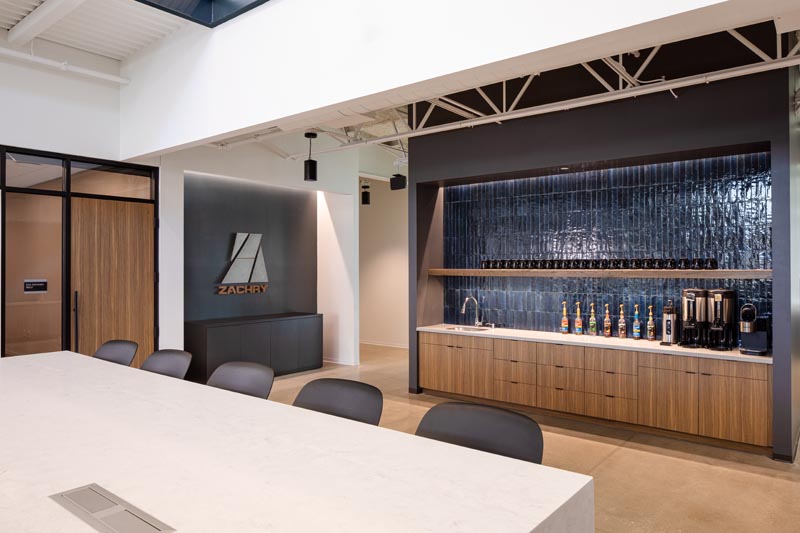 The solid staircase begins where the wood slats of the dividing wall terminates.  This door panel system that forms the dividing wall really lends a certain energy with each person that passes through it.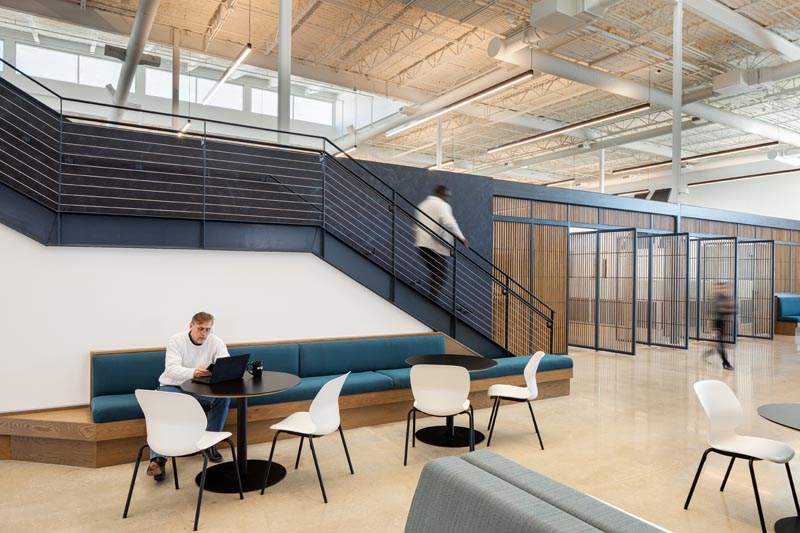 Built-in seating blends form and function with aesthetics underneath the stair mass.  Love the paint job on the wall beyond the railing.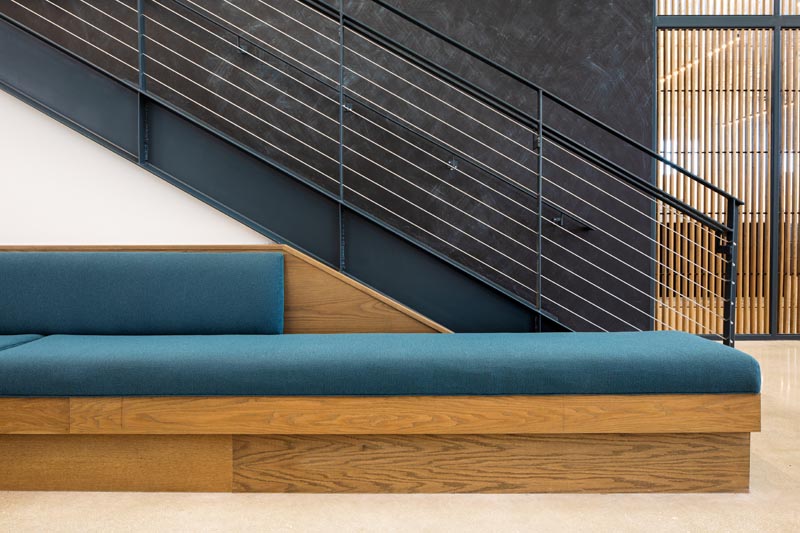 Many of these types of spaces with one-story interior offices often leave the space above the ceiling open, usually revealing insulation above.  Instead, the designers topped the mass with wood flooring that matches the staircase treads and furniture.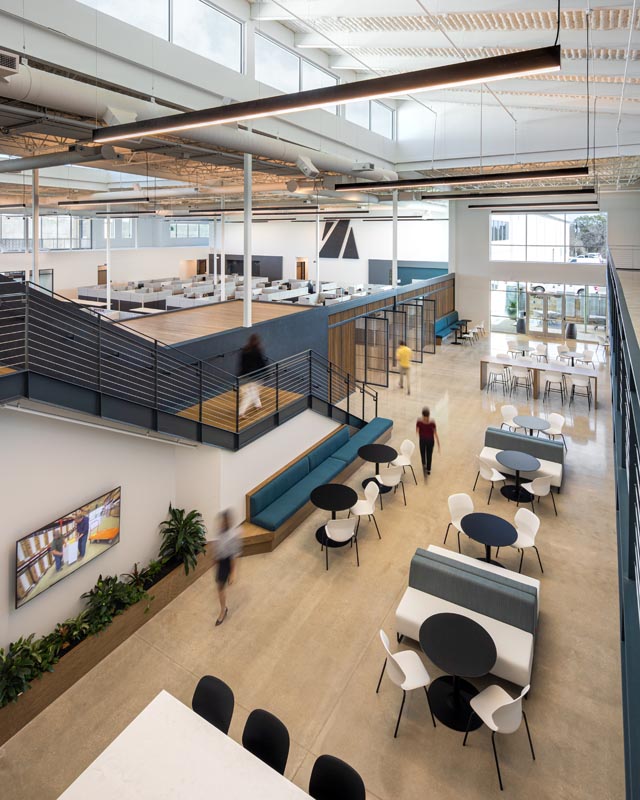 This was a significant decision and I'm the glad the client went agreed with it.  You can really see the difference it makes from the mezzanine.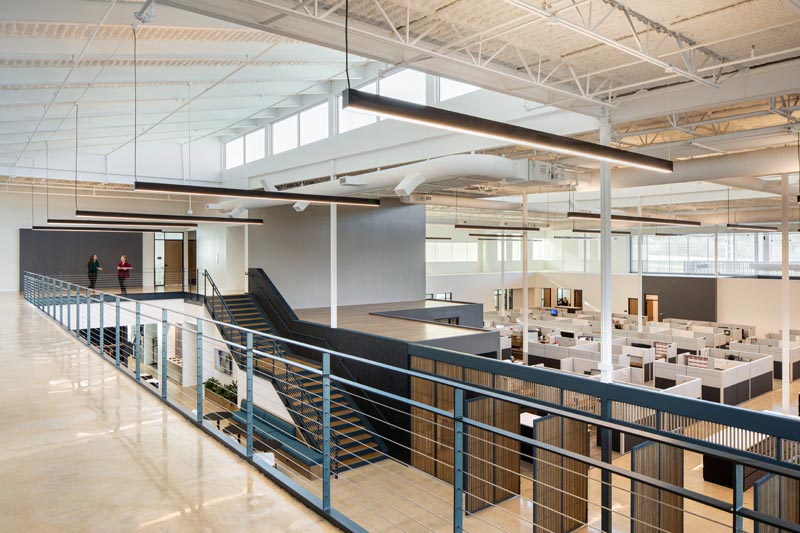 Speaking of the mezzanine…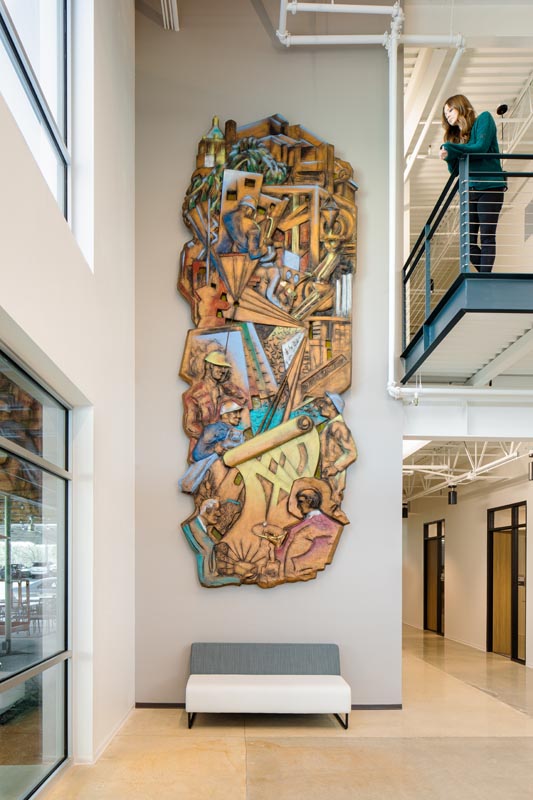 Little things go a long way.  Hey that's it for this blog, was a fun interior project to shoot!