This blog features two apartments in two very different parts of North Carolina. First, is the RADVIEW in Asheville's River Art District, designed by Laura Hudson Architecture, built by Beverly-Grant Construction, and developed by GM Property Group. This contemporary multi-use building can be seen perched from across the French Broad River.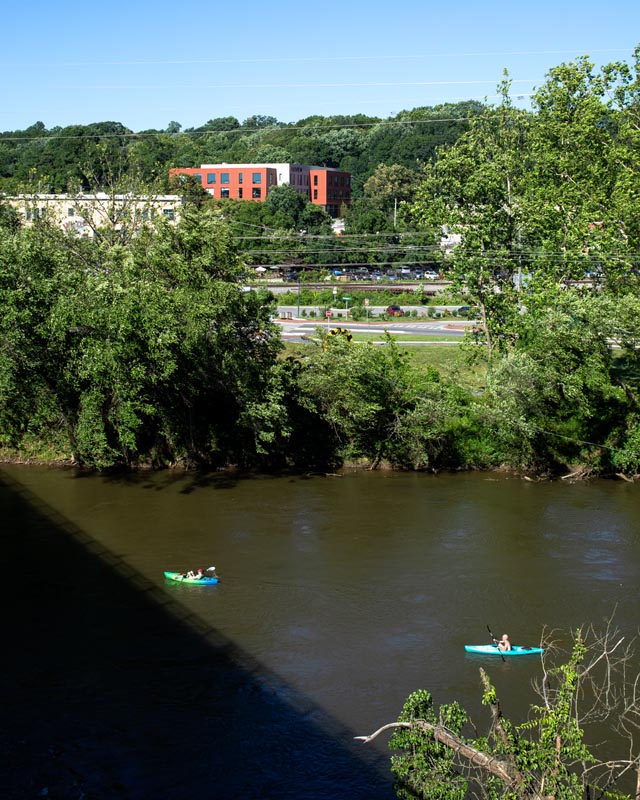 The bold metal facade housing the apartment units hovers above the brick clad shopping and office tenants. Corten steel planters alternate with steps leading up to the store fronts.

Sitting on top of a hill posed grading design challenges. A grand stairwell appears to lift the street facade, navigating through the building mass towards residential units on the opposite side.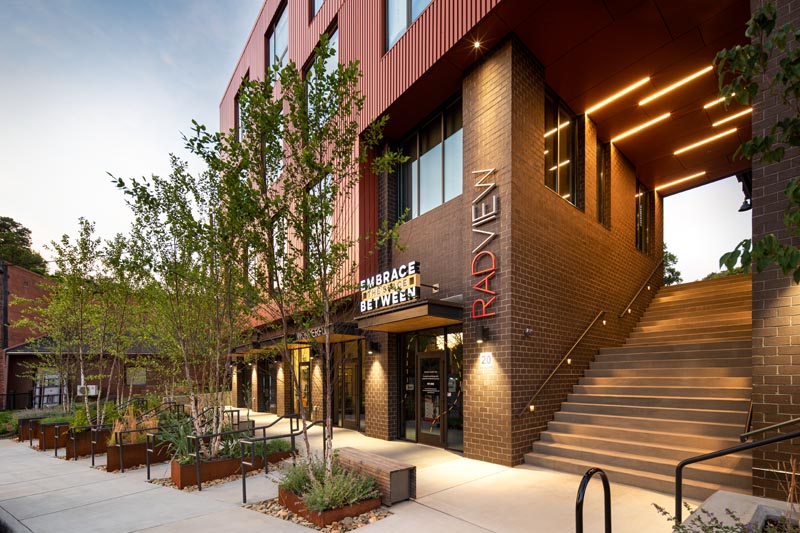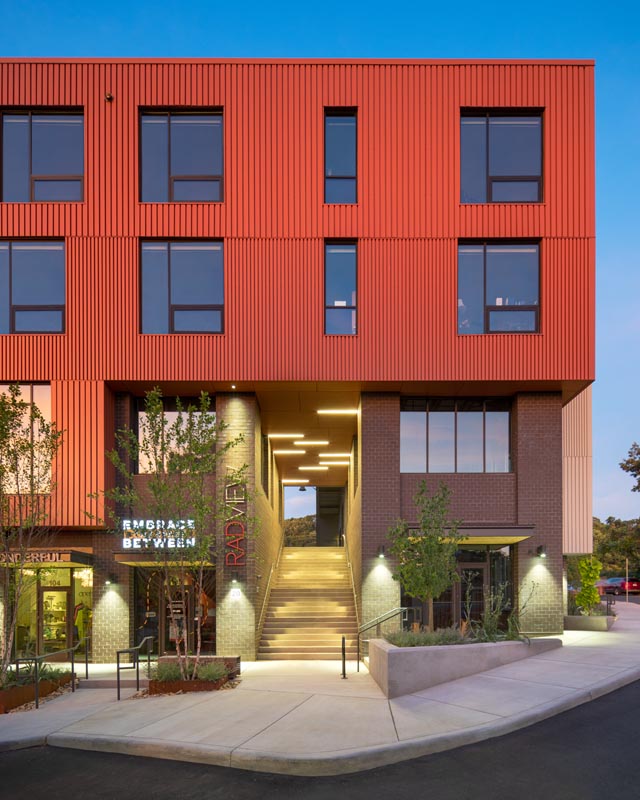 GM Property Group's new offices are inside this building.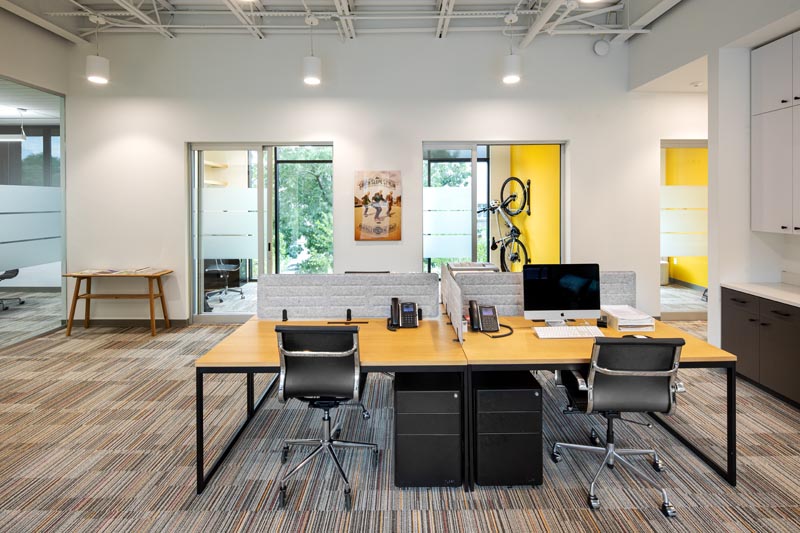 The commercial space has individual tenants and group meeting and break rooms.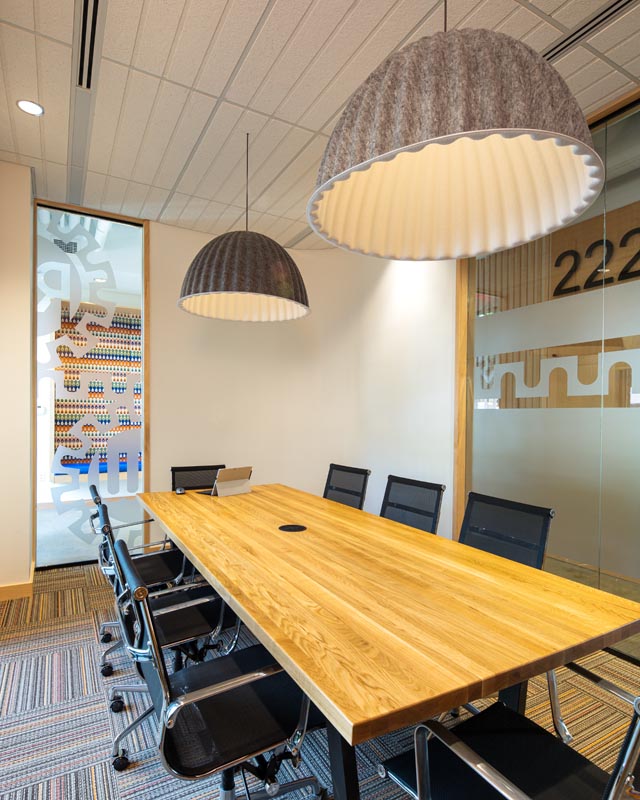 On the rear facade, alternating metal panels flank the residence's exterior corridor. Two exposed stairwells expose structure visual language.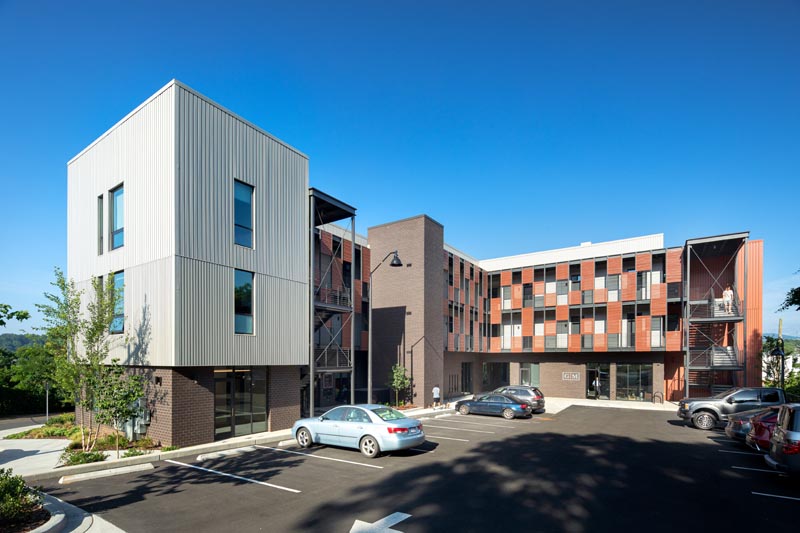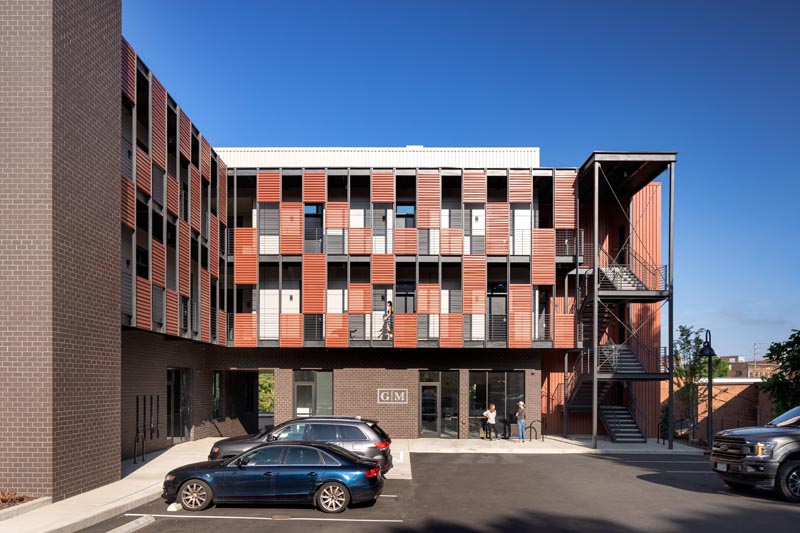 The metal panels cast pretty nifty shadows in the morning….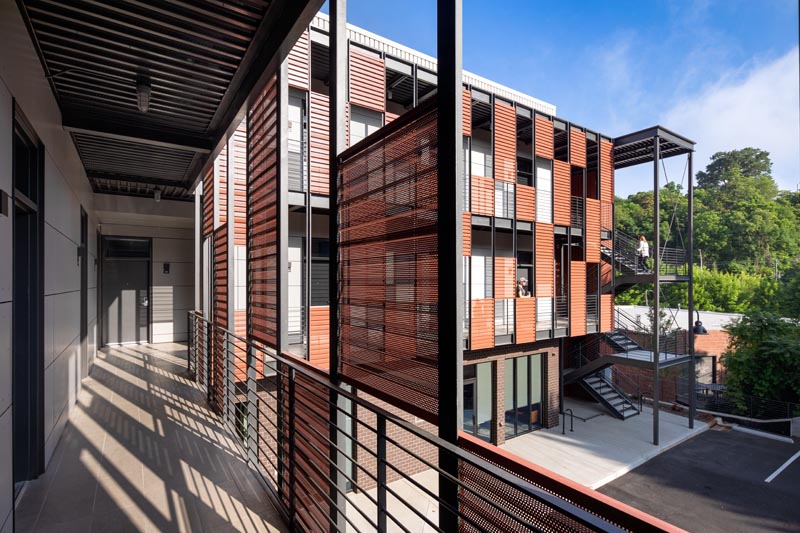 Once again, I worked with Cline Design on the Atlas Apartments in downtown Durham, along with Center Studio Architecture, Clancy & Theys, and Collett Realty. This multi-family housing complex includes studio apartments and micro-units.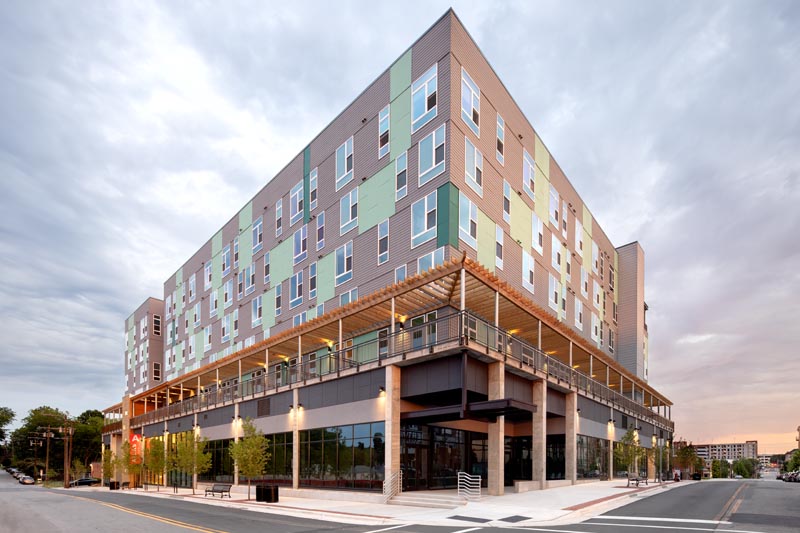 The bottom two floors are reserved for retail space while the top five contain housing. Signature canopies overlook the balconies that border the entire street facade.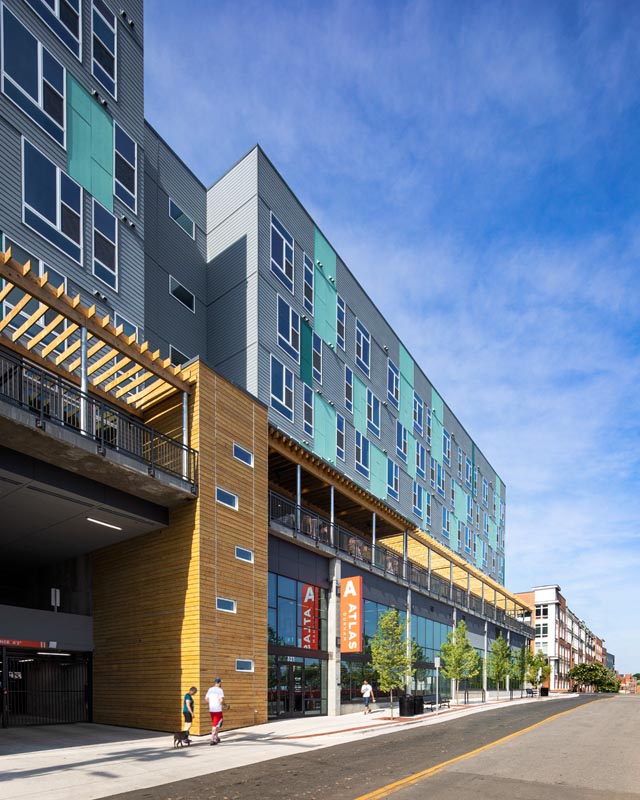 This is a night view that offers a look into the building from the street.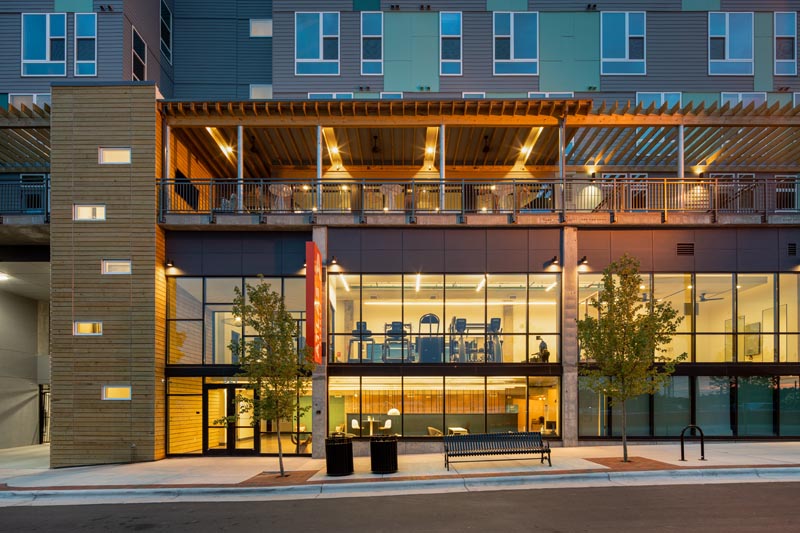 The main clubhouse amenity walks out onto the pool deck with views of downtown Durham beyond.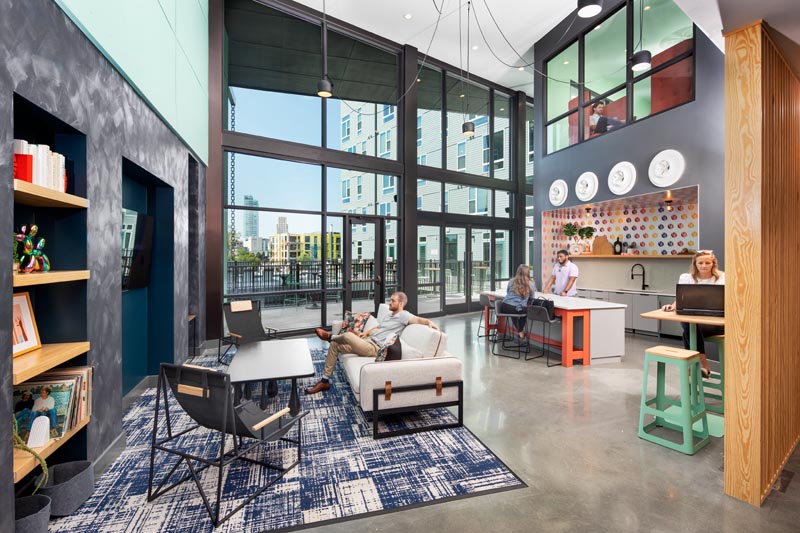 The amenity includes co-working and meeting spaces as well as informal spaces for gathering and relaxing.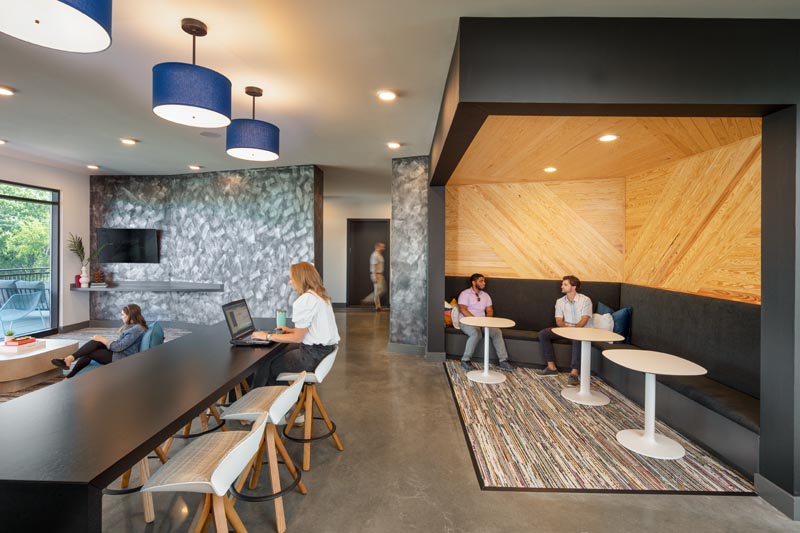 The trademark fenestration gives the Atlas it's signature look inside and out, which can be seen from the street or its pool deck amenity. Say g'night Durham.
G'night Durham.