Let's kick off 2022 with some of 2021! Last year I worked with Kane Residential to photograph The Line Apartments, part of the brand new Smoky Hollow neighborhood in downtown Raleigh, North Carolina. You may have recalled I previously captured the other major complex developed by Kane, Peace Raleigh.
The Line development and Smoky Hollow landscape architecture was designed by JDavis Architects and built by Clancy & Theys Construction. Let's get started with showing the neighborhood overhead by Myles Gerbach of Myles Per Hour Photography, wonder with the drone.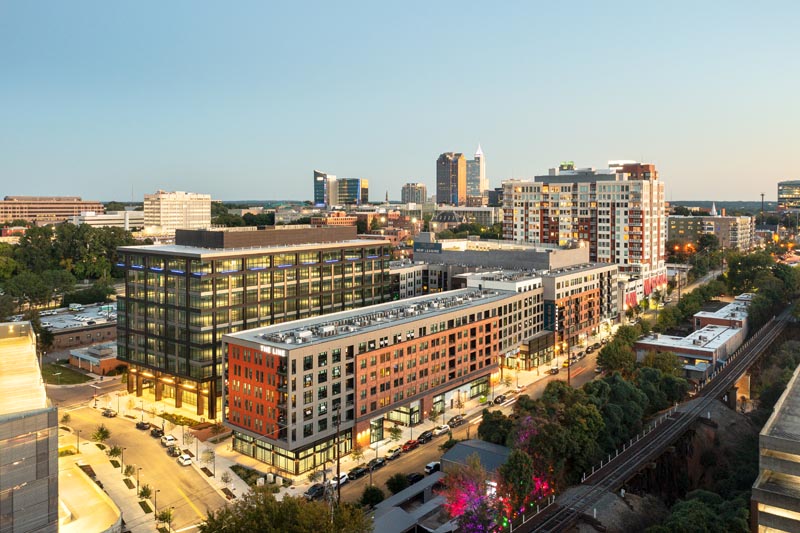 I simply love this contemporary facade that extrudes from the lengthy building's end, it makes for a solid presence as vehicles and pedestrians navigate to and from the Glenwood Avenue area.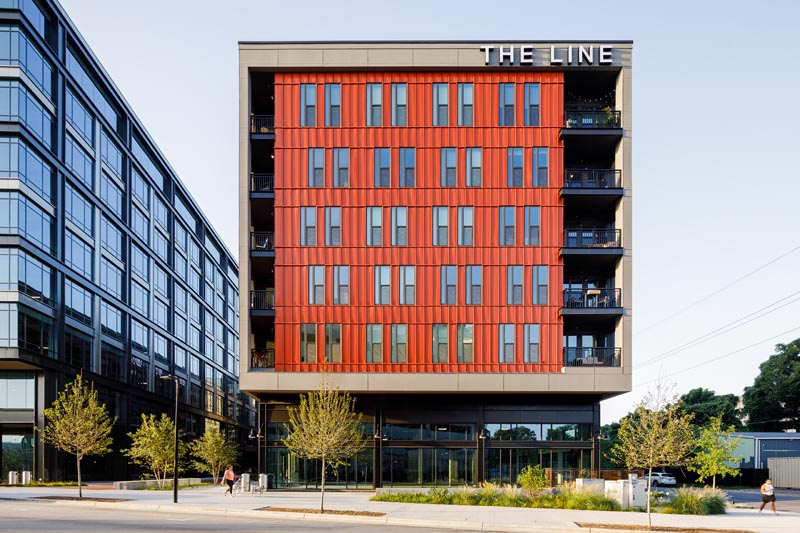 Building form and materials help break up the longitudinal facade as it butts up against West Street.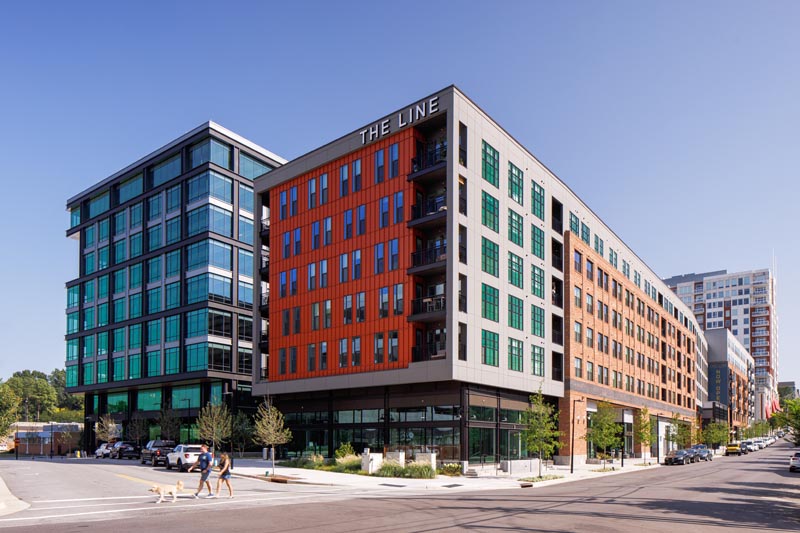 Prominent signage between support columns and trusses form entry of Smoky Hollow as the Line continues to bridge above the entry.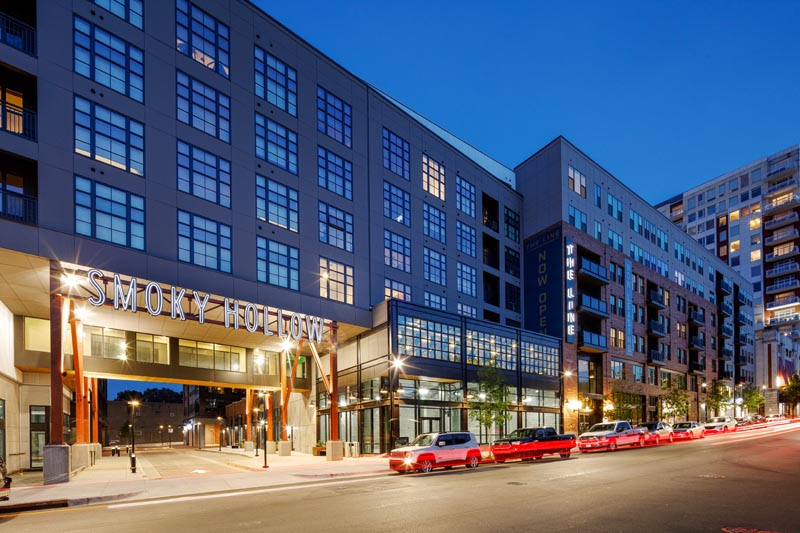 Inside is the main apartment lobby and sales office. The development has an industrial and railroad theme, drawing inspiration to the rail lines that once navigated the area. In the lobby is an old-school passenger information system with rotating letters.
What has many keys but cannot open any locks?
A piano.
Haaaaaaa…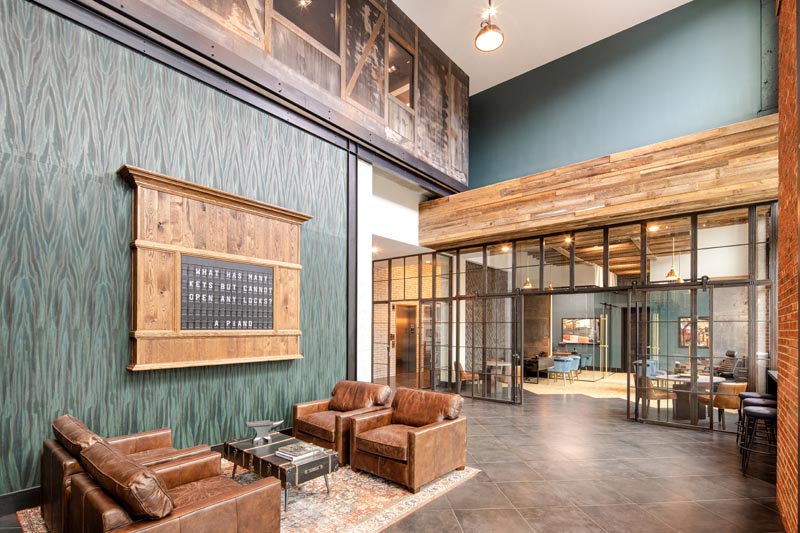 Stairs navigate over the lobby and tuck behind the "railcar" above. Pictures with black and white pictures of Raleigh cover the walls.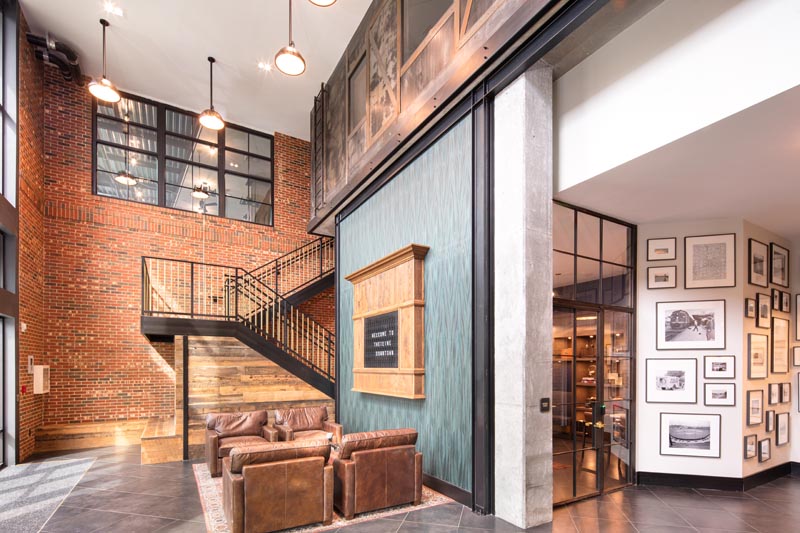 This is a look inside that railcar, as you can see they've gone with a lot of earth tones, muted greens and leather in the public spaces.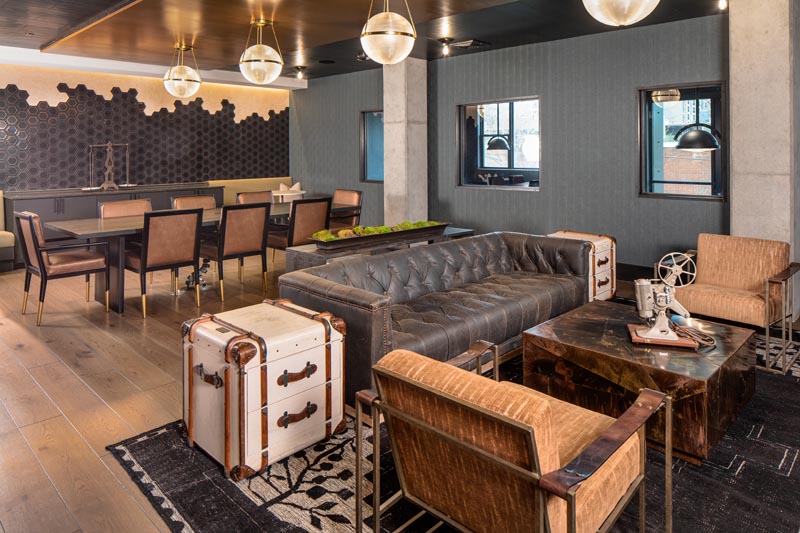 Rolling wood timber doors reveal a bar and lounge for residents on the second floor. That's a 48-star American flag in the hallway leading out towards the pool deck.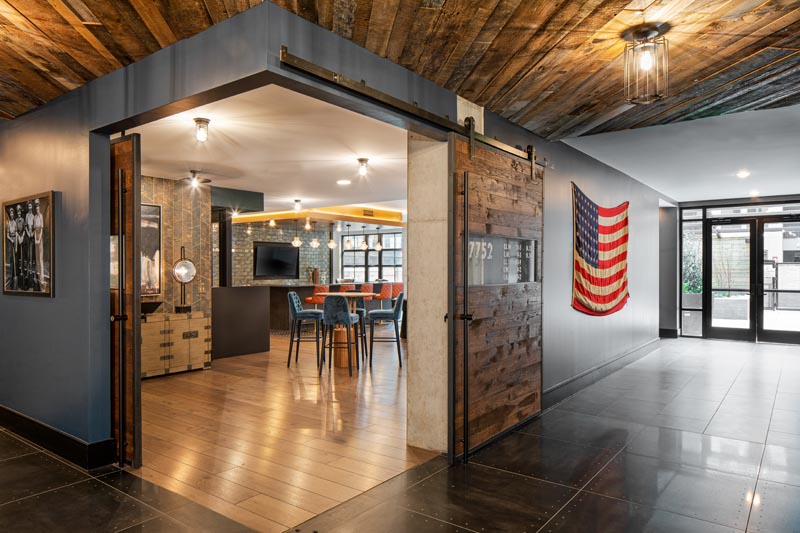 This public space definitely has a bar/restaurant type of vibe.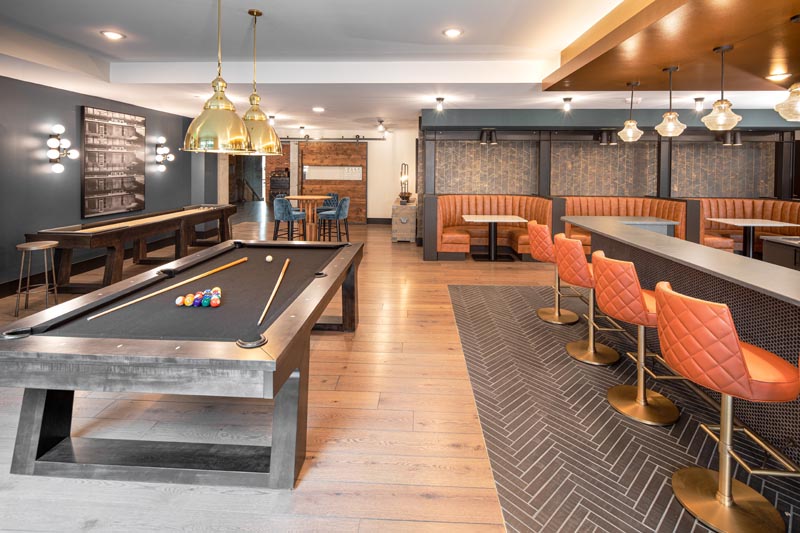 The swimming pool deck sits beyond Smoky Hollow and looks out towards the linear row of apartments.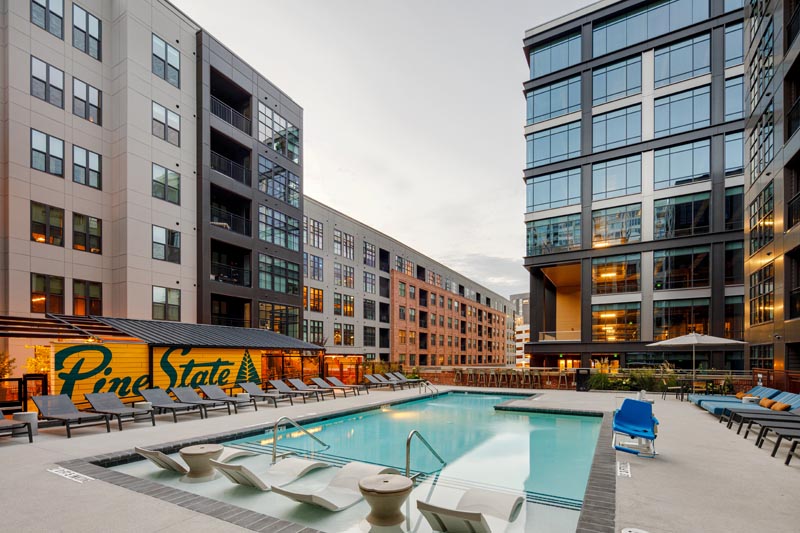 JDavis Architects did a nice job with the landscape architecture in the outdoor amenity. Always lovely to add some green to these urban spaces.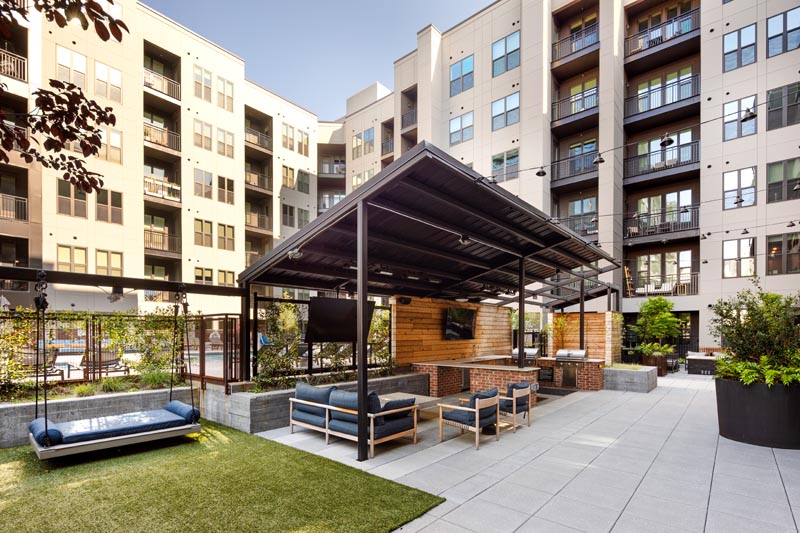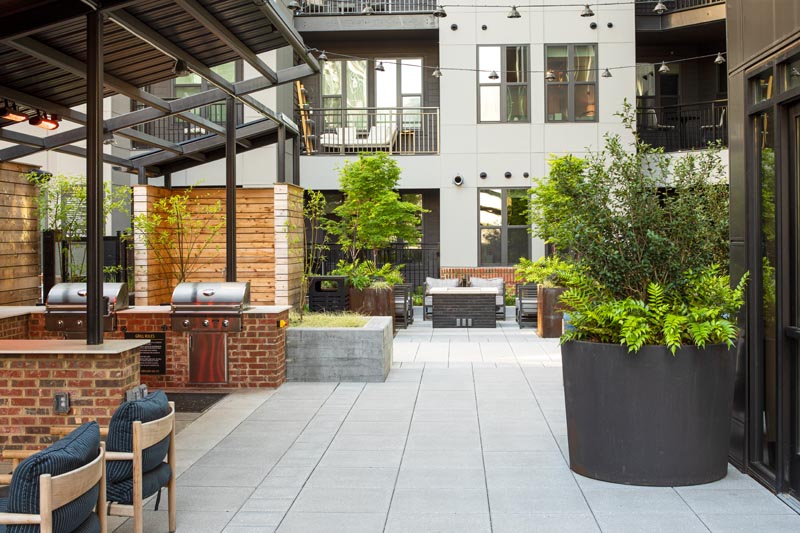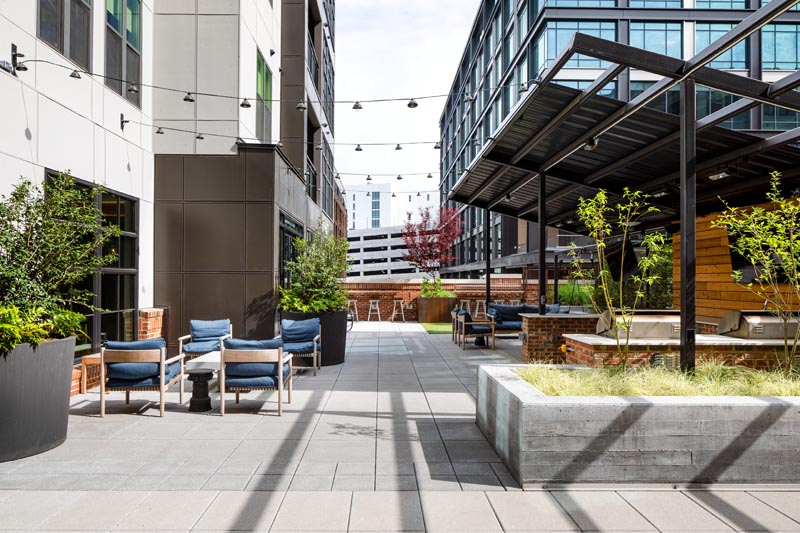 The model apartment units continue to tie industrial aesthetic in contemporary urban apartment design, specifically with elements such as the floor material and kitchen light fixtures.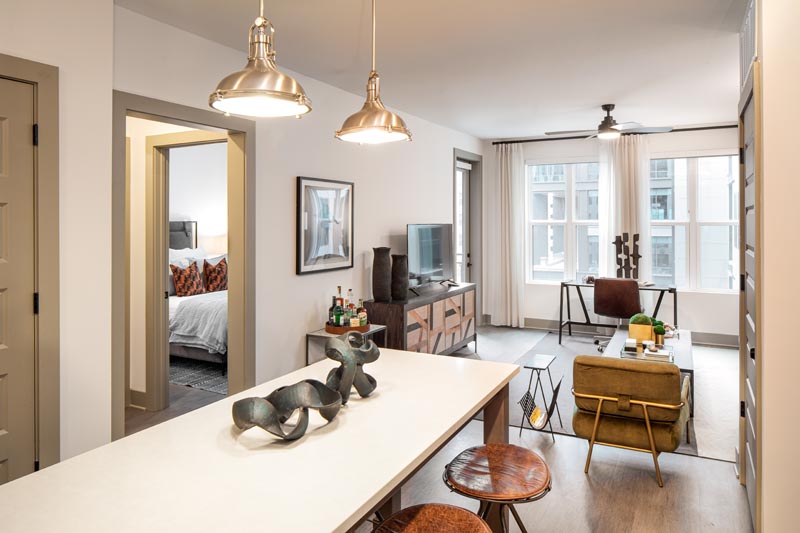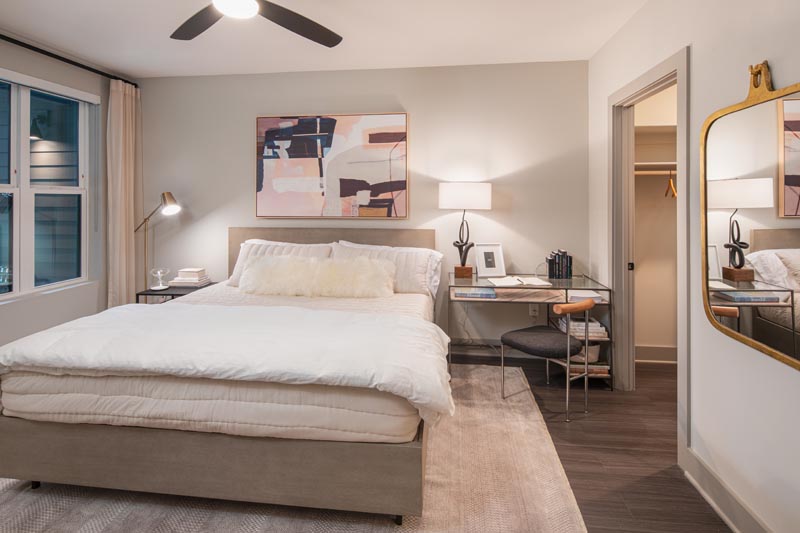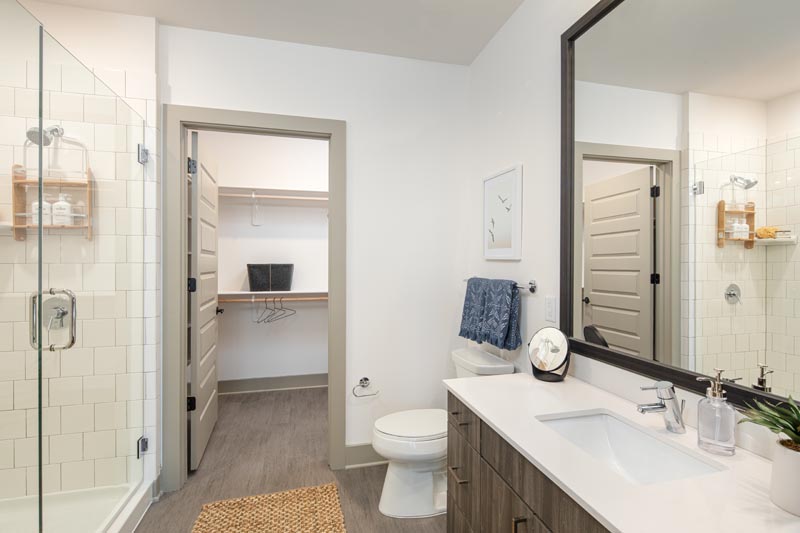 This is a great looking building at night and I'm looking forward to all of the retail tenants to move in below. If I remember correctly, the rail line indicated by the change in pavers overlays the actual historic rail path.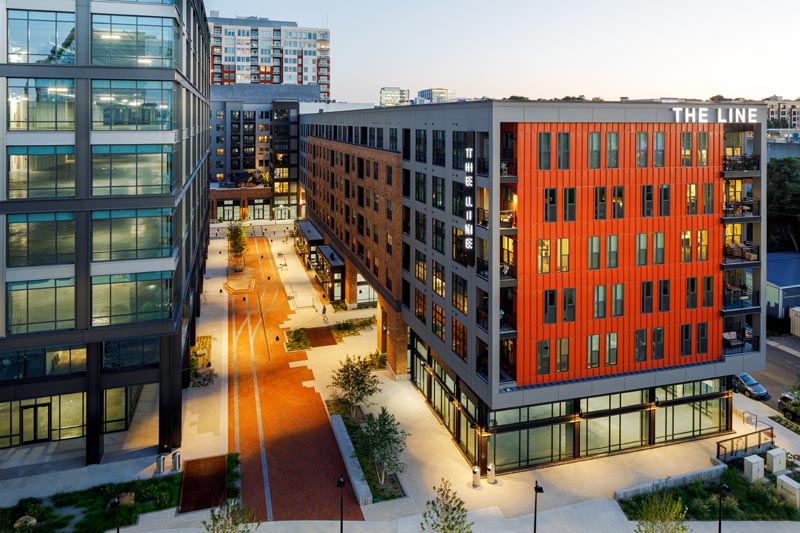 Kane threw a mini concert by the talented Autumn Nicholas, whose voice is gorgeous! I'd encourage you to see her if you can. Local residents gather, listen to music and converse while Autumn plays from a platform stage.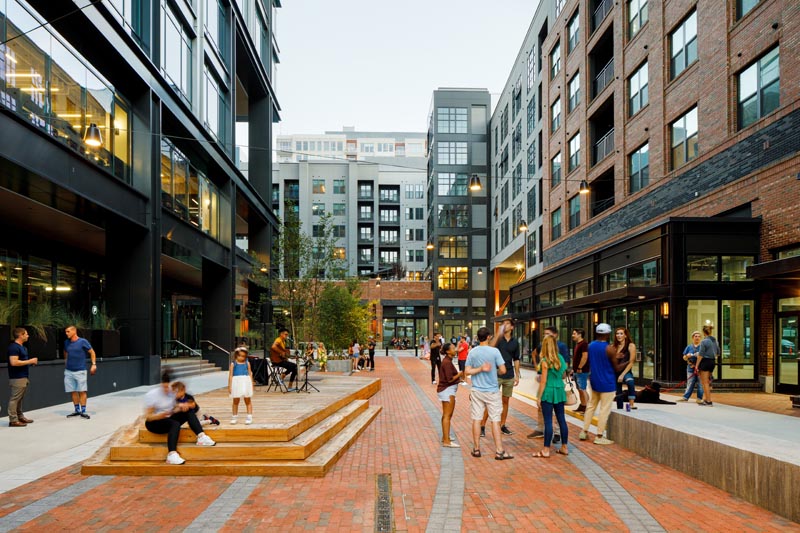 That's it for The Line and Smoky Hollow! Hope everyone's having a great start to 2022!