Downtown Raleigh has changed so much over the two decades I've lived here and few places visibly reflect those changes more than the Peace Street area where Capital Boulevard overpasses. This is photography of the first-completed of several buildings in the area, Peace Raleigh Apartments by Kane Realty, who single-handedly gave North Hills its own skyline, and designed by Cline Design Architects. This is the view from the diverted and reconstructed overpass.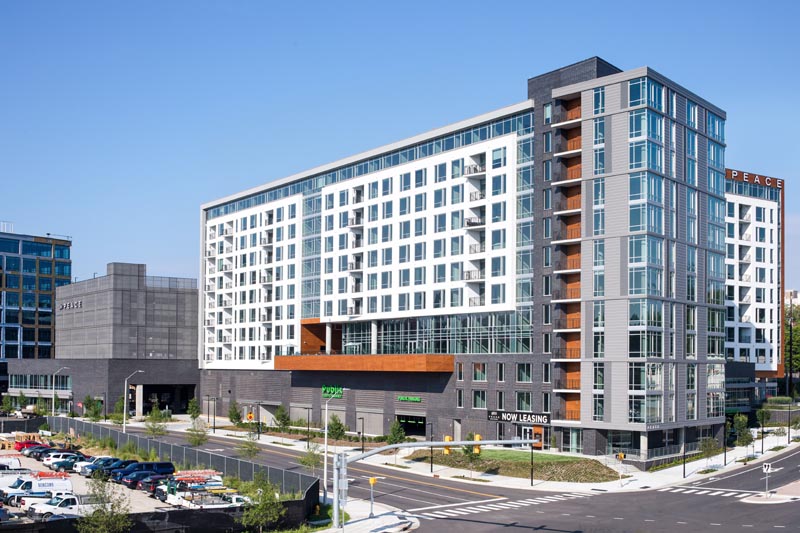 Parking deck vehicles are shielded from view with a series of metal paneling.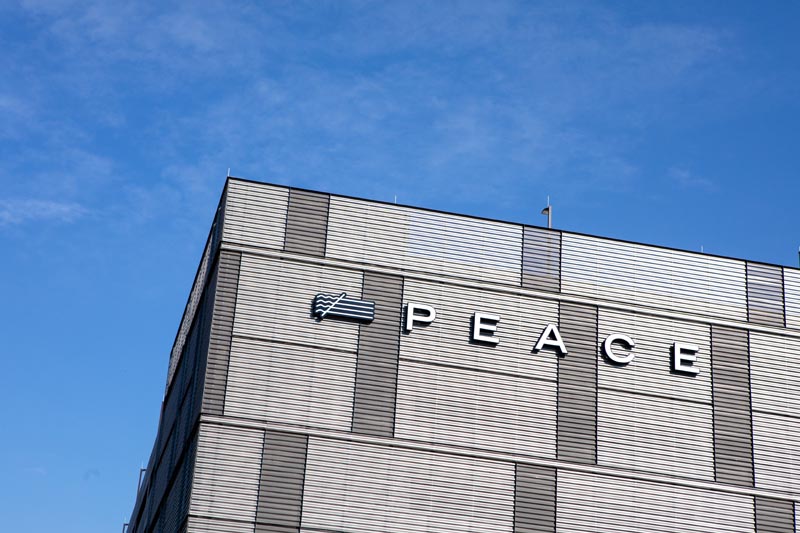 The lower level includes a Publix grocery store and related residential/shopping parking. The manufactured wood paneling adds a touch of warmth to the building's north side.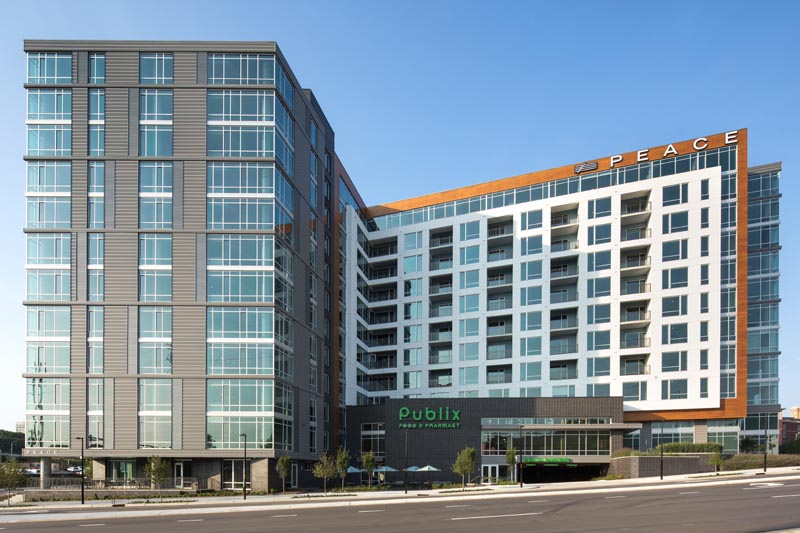 Inside, the sales entry features the welcome center and various amenities for residents including meeting rooms and a coffee lounge. It's interesting to see such a cool material and color palette intentionally disrupted by warm touches including the green logo wall.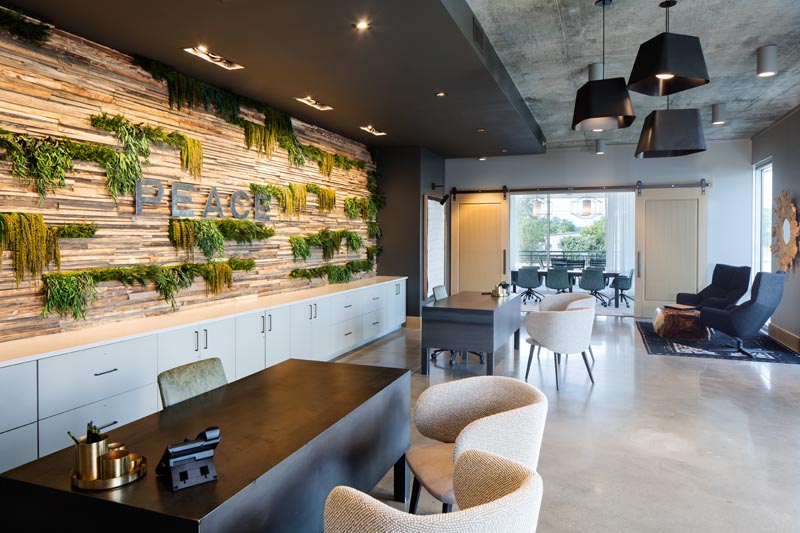 The shelving serving as a wall to the meeting room beyond marks the entry to the clubhouse amenity, split into a grand space to the left and gaming lounge to the right.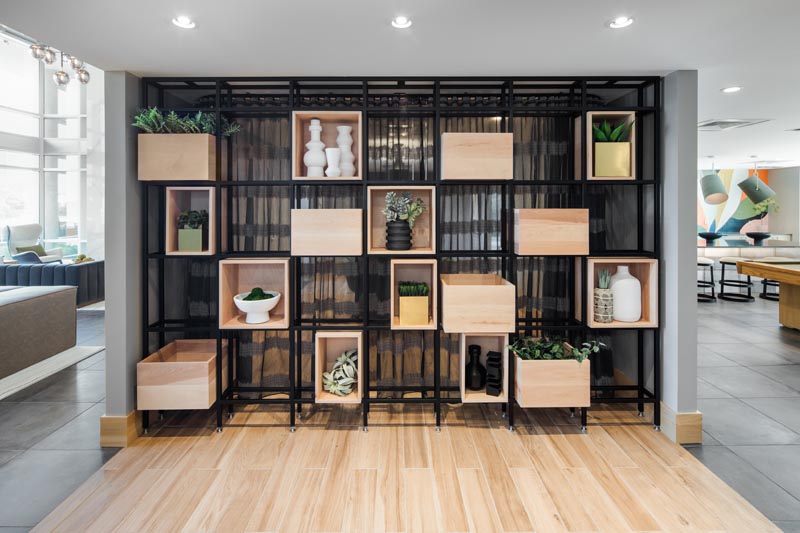 Some well-down interiors, with generous use of wood in the 2-story space with an assortment of muted earth tones implemented in furnishings and artwork. I thought it was interesting how the exposed ventilation system didn't seem in the way as the architect simply integrated the design with it and painted the pipes grey.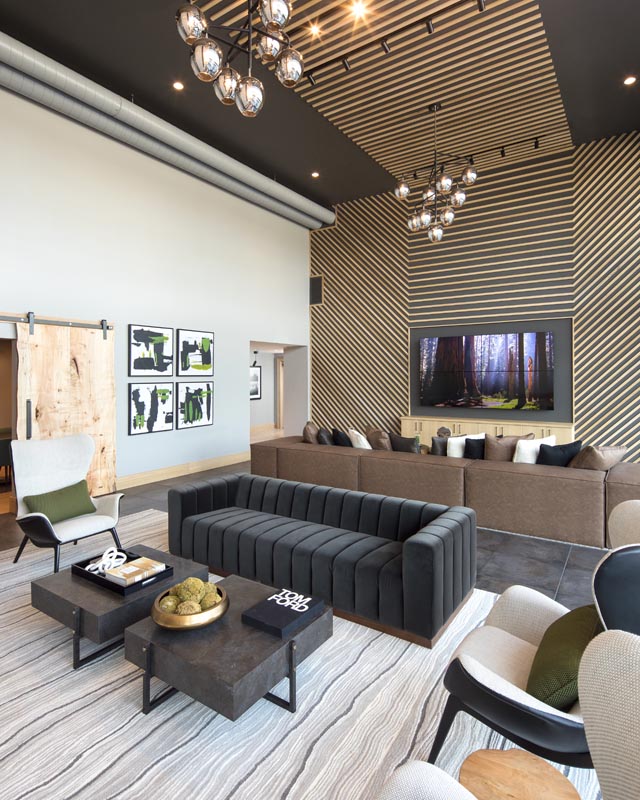 On one end is a large 4-panel television display set against a modern wood panel design,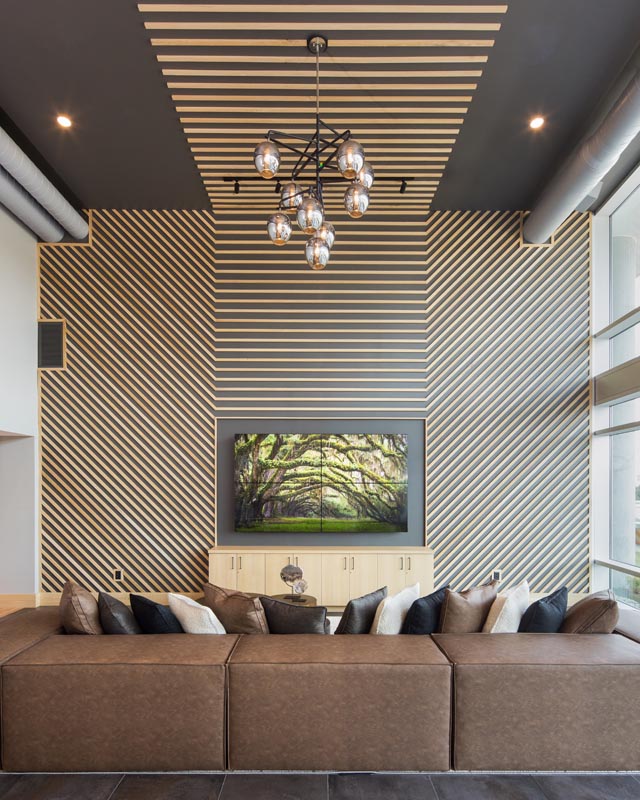 and on the other a fireplace with casement that stretches towards the ceiling. Past the windows is an outdoor deck that stretches between the pool area and skyhouse terrace.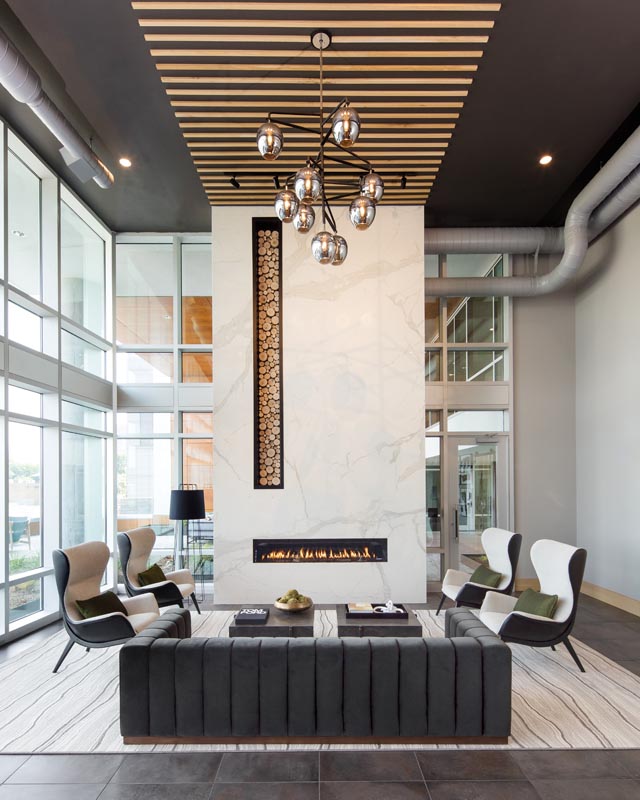 The skyhouse terrace is a demonstrably visible element from the street, encased on the outside by wood panel and hovering a couple floors above street level.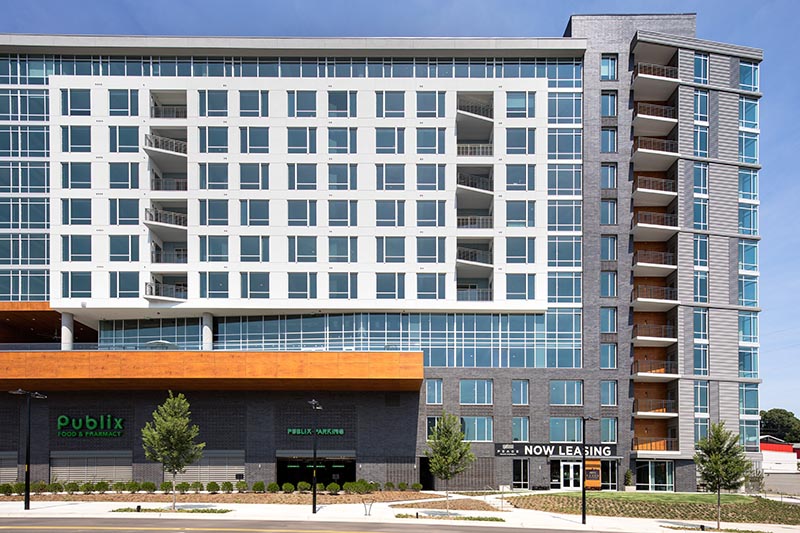 On the terrace is a wide assortment of outdoor spaces to sit, relax and congregate, enjoying views of downtown Raleigh.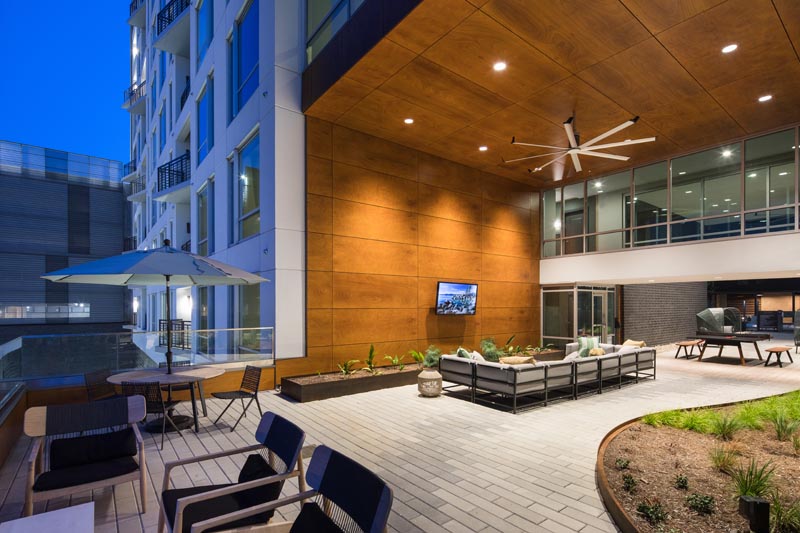 Inside the clubhouse again is the game room which exits out into the pool area.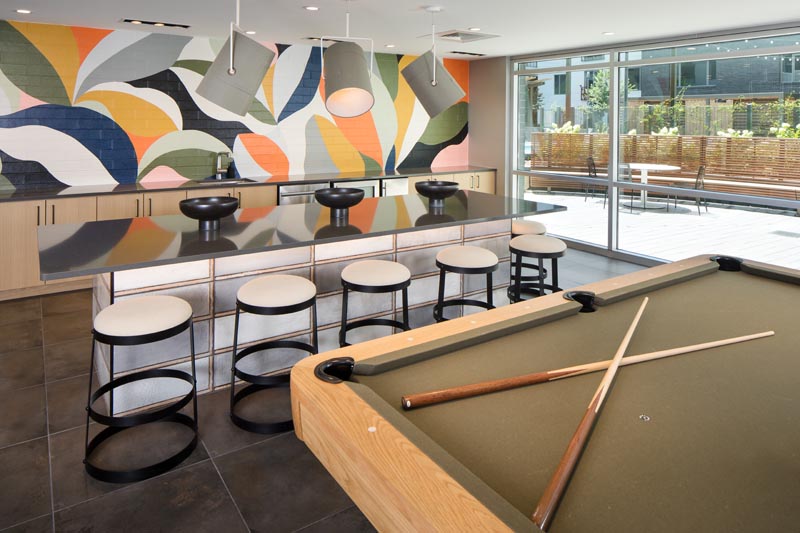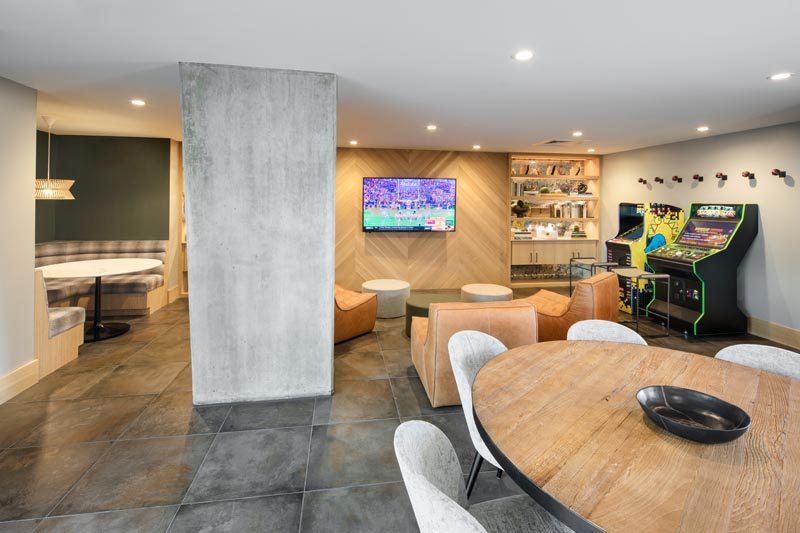 There's a two-story fitness center with assortment of equipment you'd expect in a downtown apartment building of this size.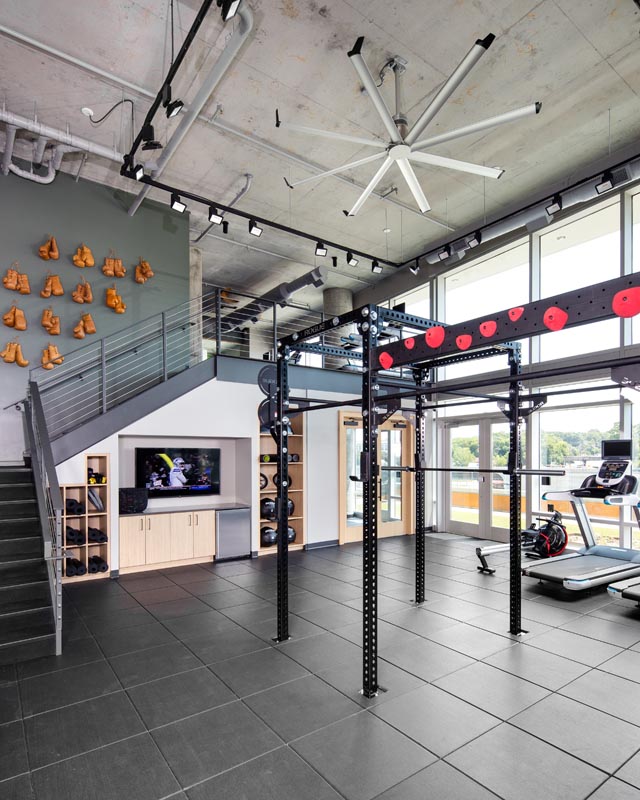 The huge pool amenity is bordered on all sides by apartment units, featuring cabanas and a full-service bar.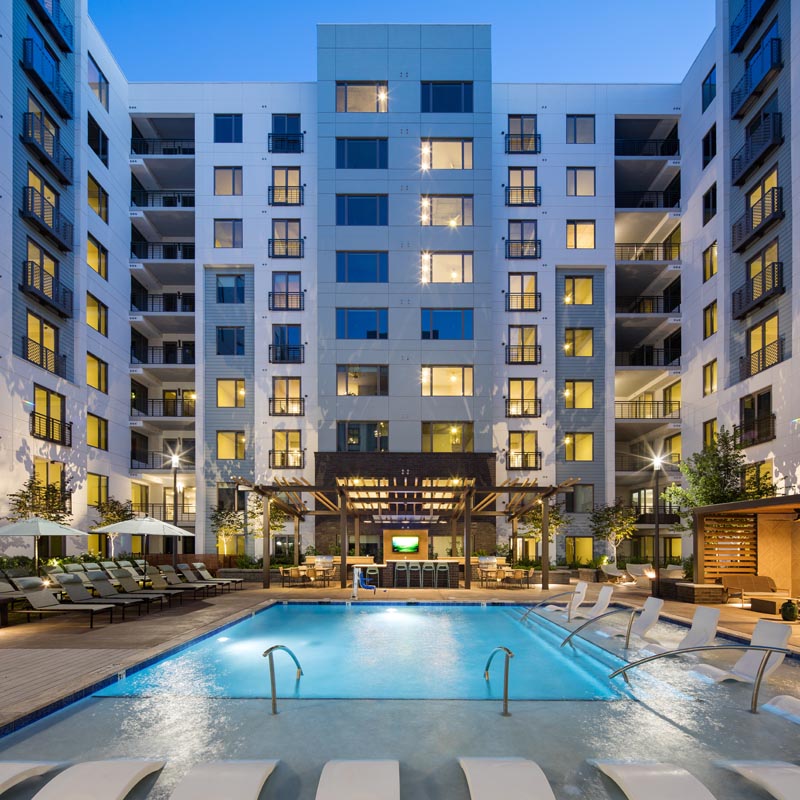 There's many little touches to such a large structure, including this metal paneling at the accessible ramp to the resident entry.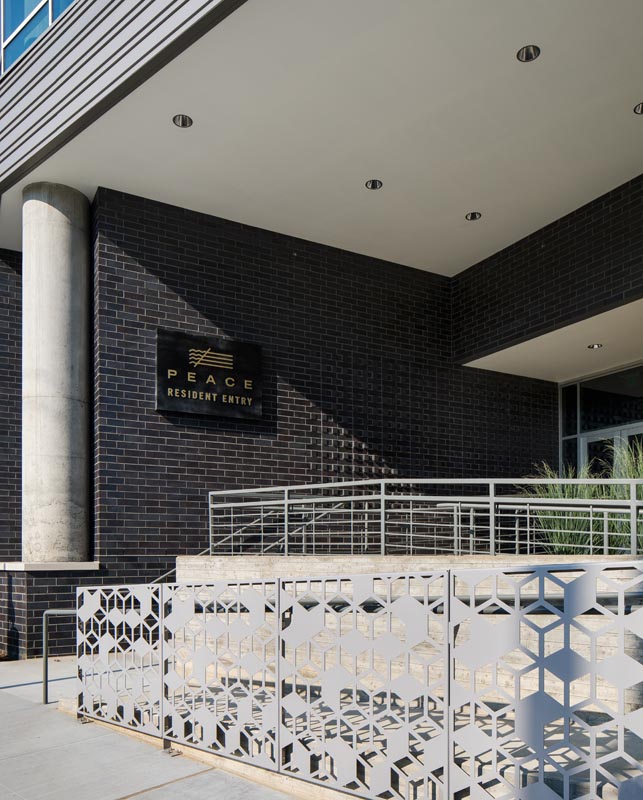 In the residential entry lobby is a sitting area with green wall and informal meeting space.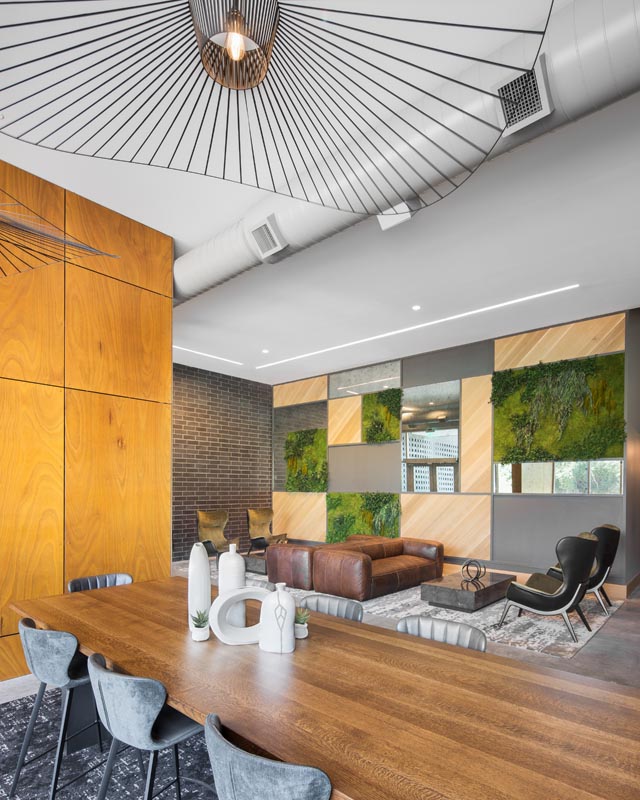 For several weeks, we had a series of crazy sunsets due to the Sahara dust covering the U.S. and took full advantage during my work as the wild colors reflected off my building assignments.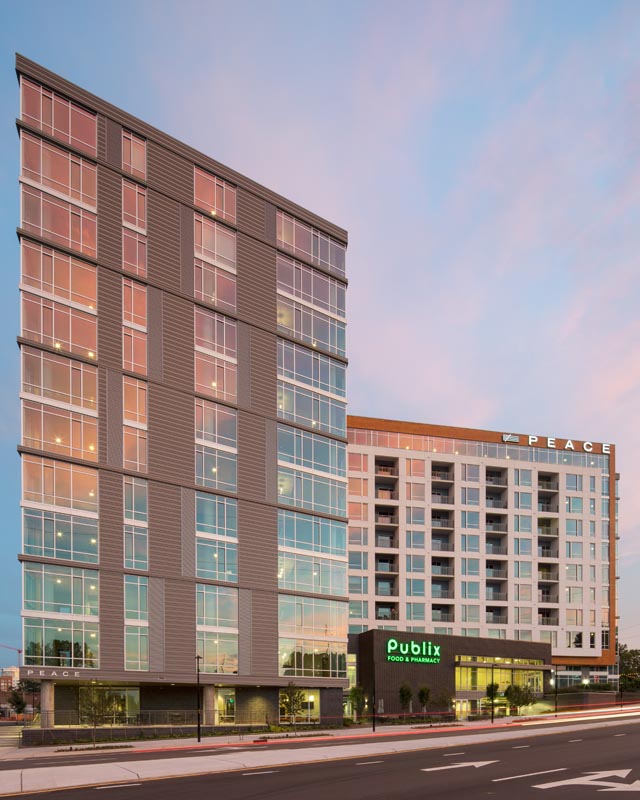 Finally, street zooms past the intersection of Peace and Harrington where the building prominently sits, making part of a new series of buildings marking entry to downtown Raleigh. Times, there-a-changin'.