This summer and fall I had the pleasure of working on a few interstate projects for LED lighting manufacturer, Lumenpulse, based out of Quebec, Canada. Let's check them out!
I saw the Parthenon in Nashville during my first visit in 2010. And if you're not familiar with this structure, you may be wondering what an exact aggregate concrete replica of the famous classical Greek structure is doing in Tennessee. It was originally constructed for the states' 1897 Centennial Exposition, and is permanent part of the city's Centennial Park. The lighting is part of a $22M upgrade to the park and was another project that came around full circle as something visited as a tourist became a location I'd professionally photograph a decade later.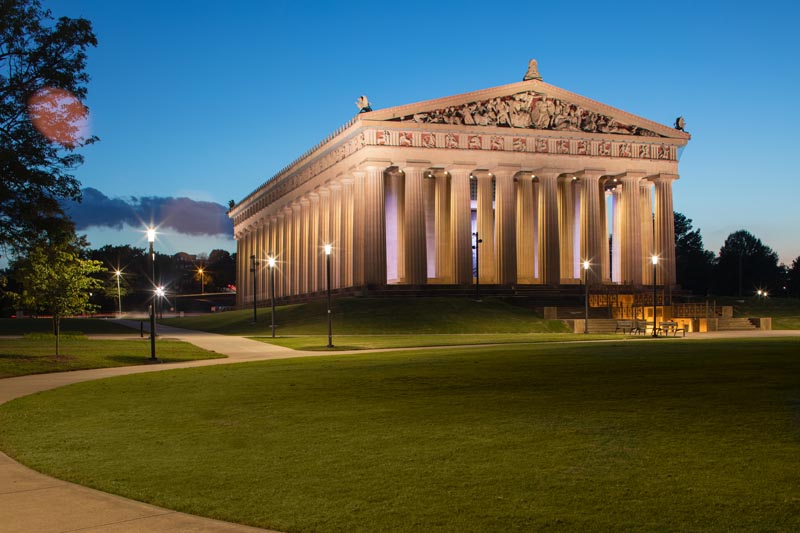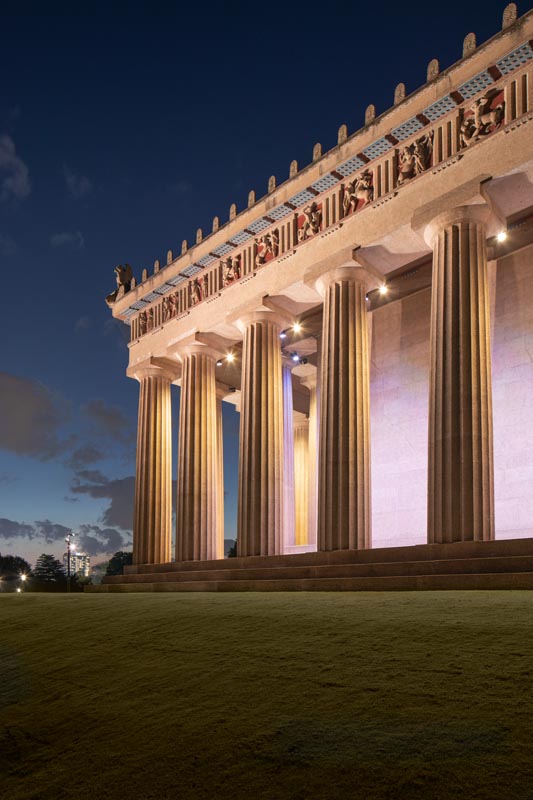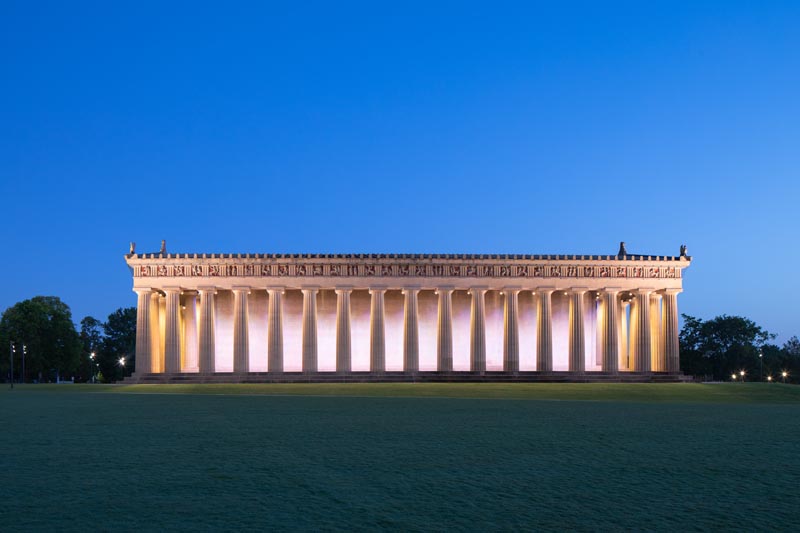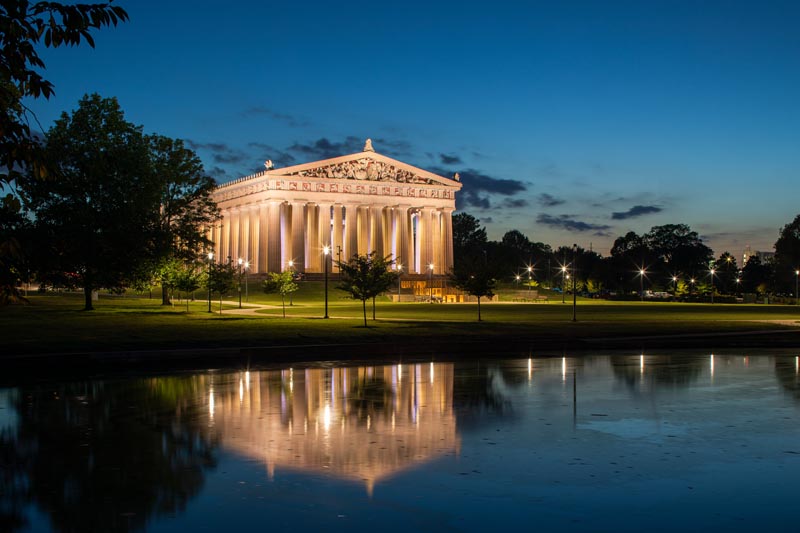 Down in Greenville, South Carolina, I photographed another lighting design of the Canvas Towers. The art mural by Australian artist Guido van Helten features educator Pearlie Harris in commemoration of the 50th anniversary of desegregation of Greenville County schools. For those of you in Nashville – yup, same artist that did Nations Silo. It's always a personal joy to photograph meaningful projects like this.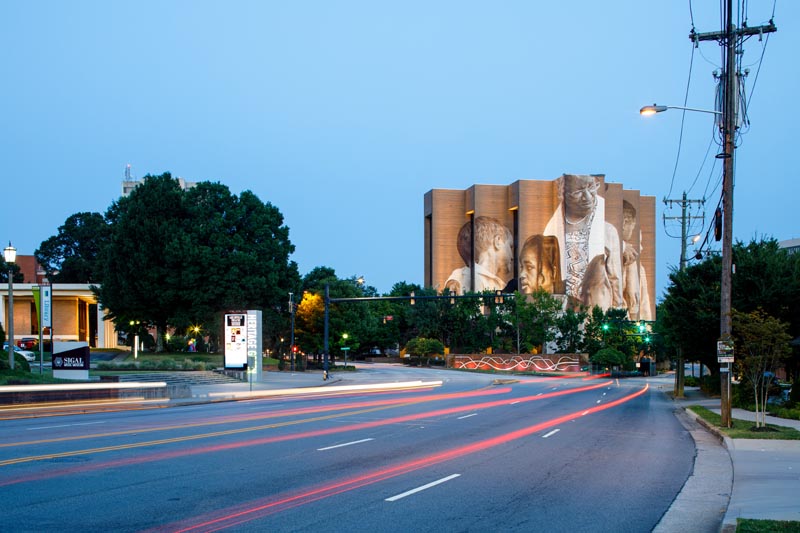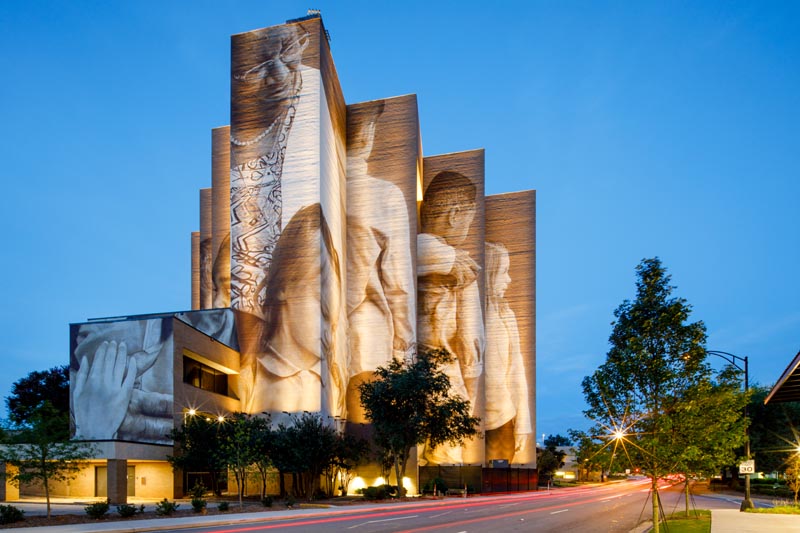 Finally, I worked in Norfolk, Virginia for the first time capturing the varied LED lighting of Eastern Virginia Medical School's Waitzer Hall. The lighting is typically purple as shown below but can be programmed in an assorted menagerie of colors as seen from the building's main entry.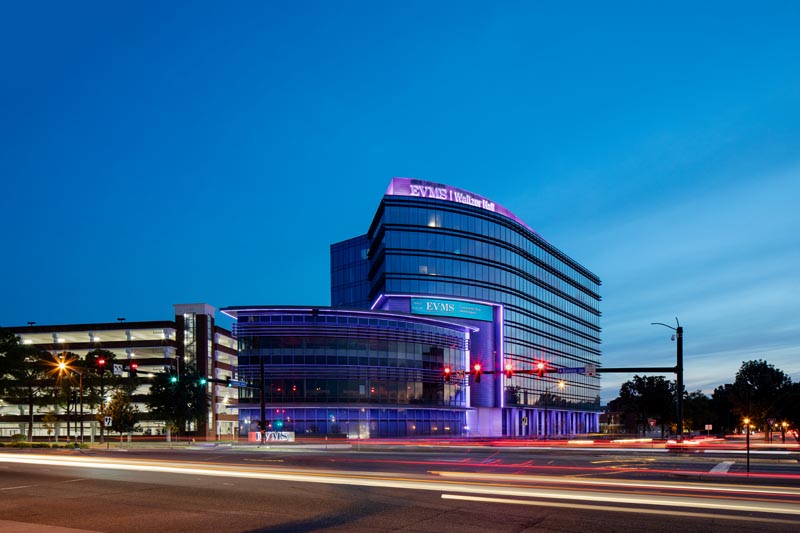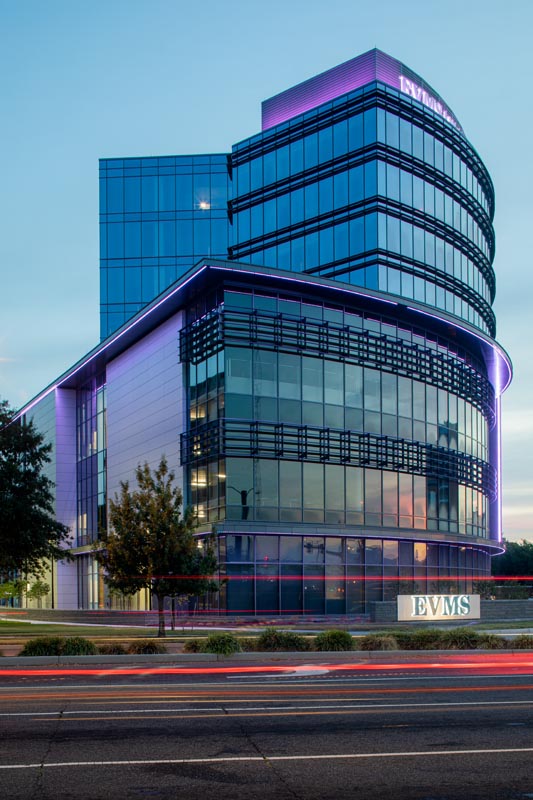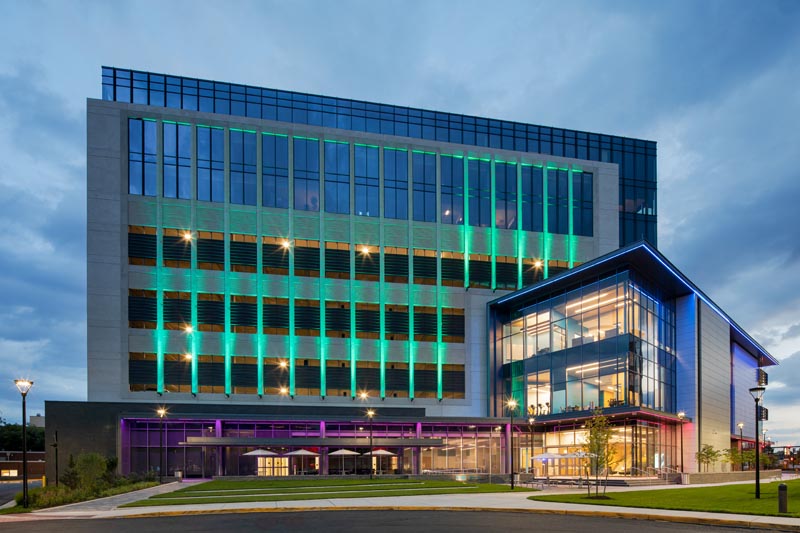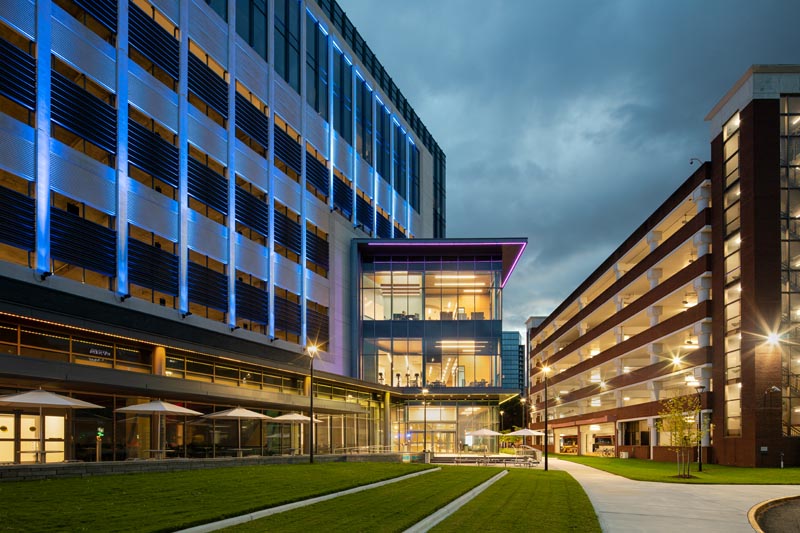 That's it for now! Great new client to work with and emphasis on lighting was definitely a different challenge presenting their product installations for collateral marketing.