Finally, wrapping up completed 2021 projects! Once again, I worked with long-established client Little in Albemarle, North Carolina for Pfeiffer University's first building in the city. A staple of Stanly County since it's founding, the university strives to impact the town and create a new hub for rural healthcare in the state.
Albemarle is historically a mill town built alongside the railroad and the material of the palette reflects the local vernacular with brick and cast stone. The glass jewel box greets viewers and serves as the gateway towards the downtown district from the west.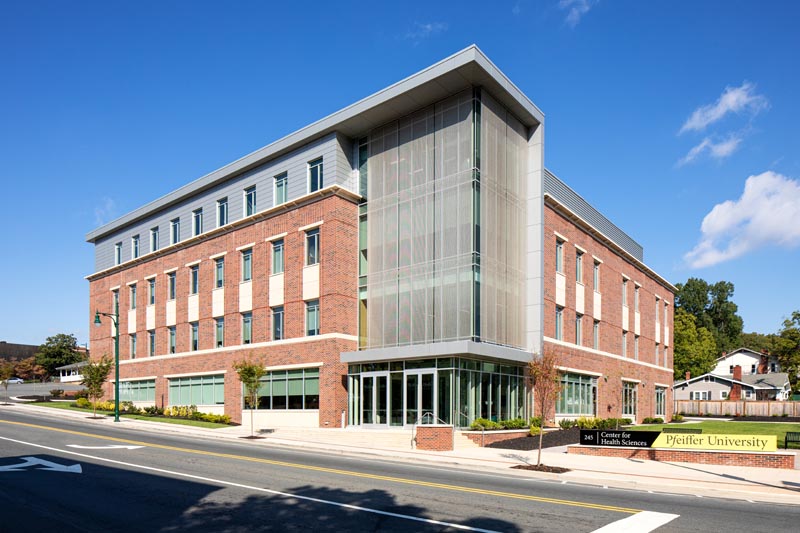 Metal wrappers tie the various building masses together and houses the fourth floor. You can see the tensioned steel mesh serves as both shading device and screen allowing filtrating building light that can be seen from the outside.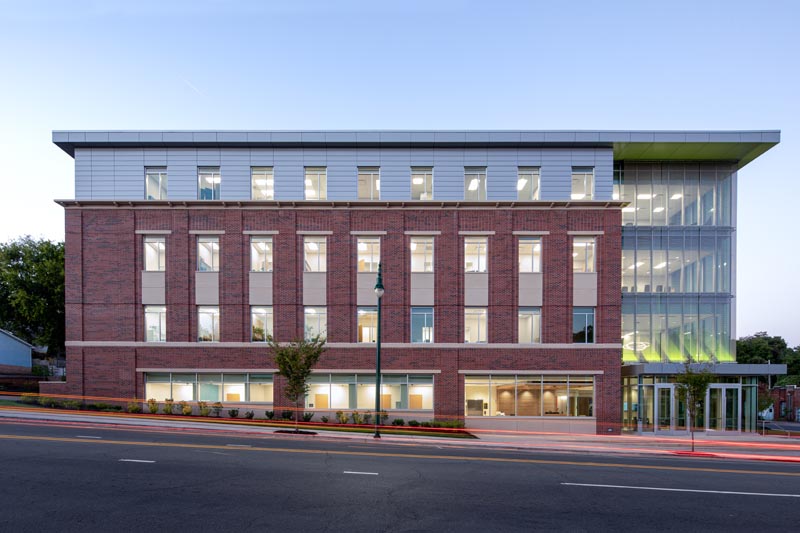 The lobby is pretty awesome and I love the wood panels that wrap from first to second levels.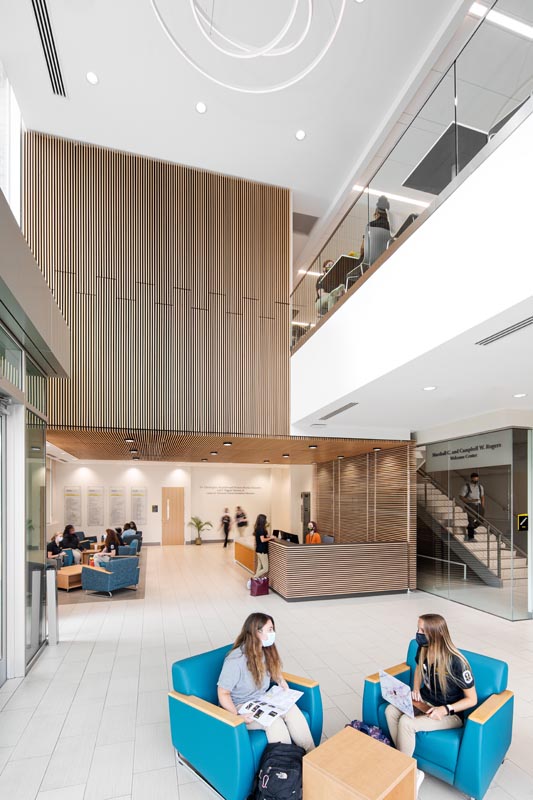 You can see how efficient that wire mesh is to simultaneously allow visual connection to surrounding Albemarle and diffuse light inside.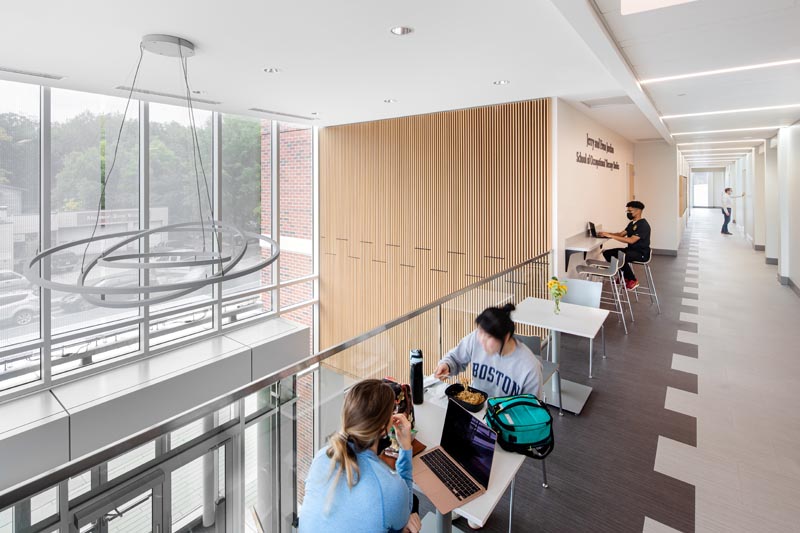 On the bottom floor is a simulated hospital, with full cutting edge medical technologies.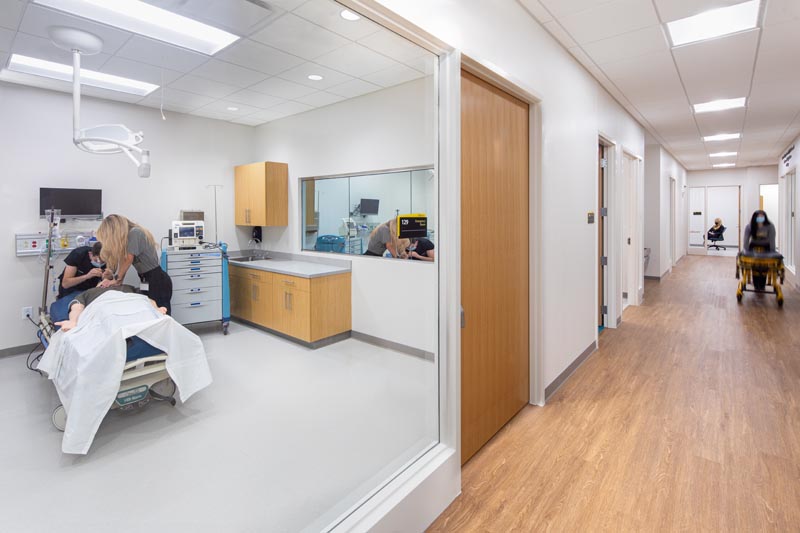 The anatomy lab likewise is full with contemporary technologies for practical research and teaching.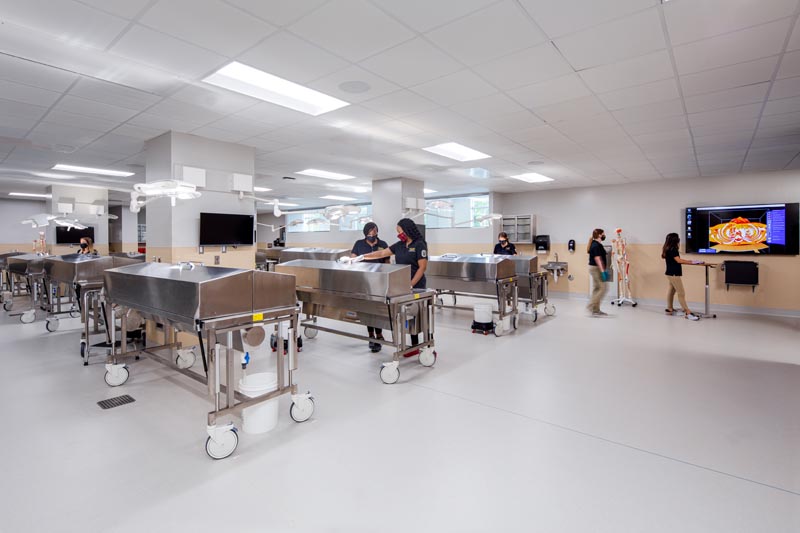 Students in the lab can visually watch the professor teaching from the segmented space divided by glass partition and video monitors inside.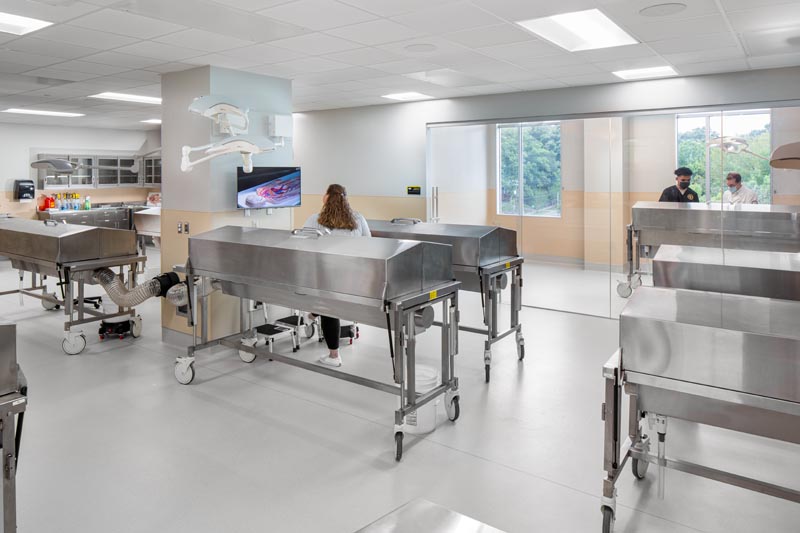 Again, video technology is fully integrated within instruction in the clinical lab.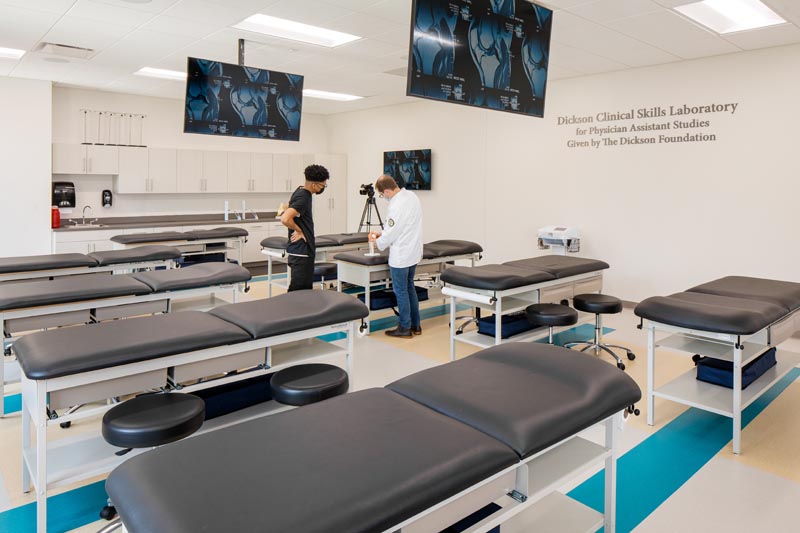 The library is contained on the corner with the wire mesh for students to gather and study.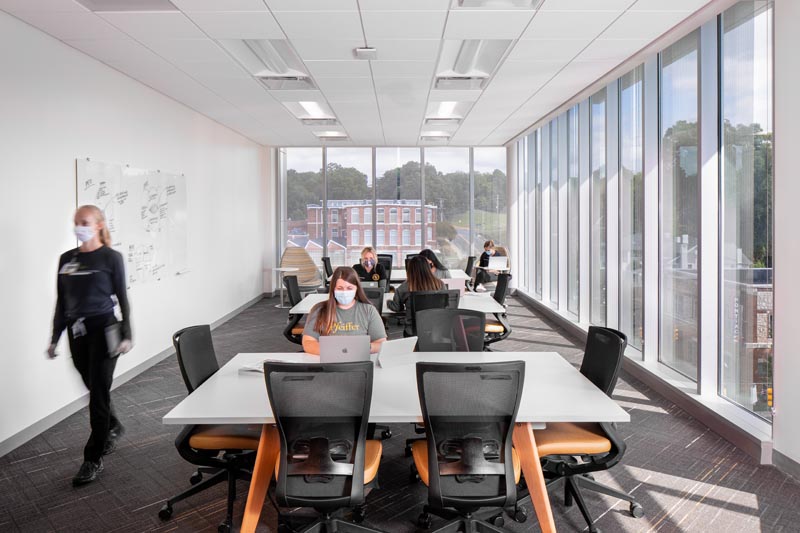 The fenestration hallways with seating areas, link to classrooms have practical and visual connection with other parts of the building, exterior courtyard and town beyond.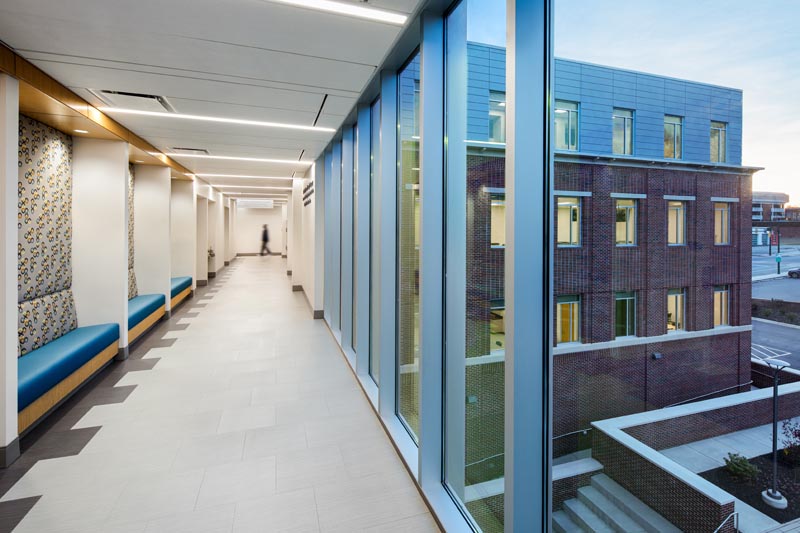 The landscape of exterior courtyard at the building's rear helps formally navigate the local site with building program requirements on the lower level up towards the parking level.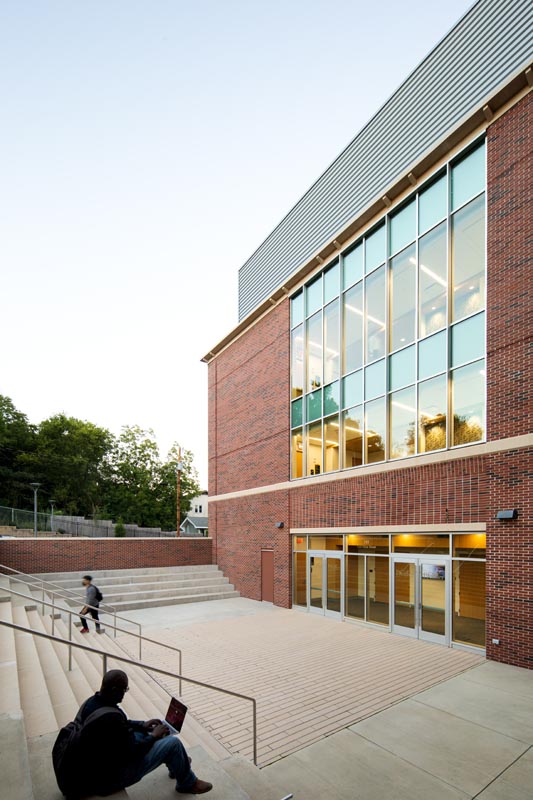 The Health Sciences Building sings at night. Pfeiffer University's seal and history are reflected in the graphics of the glass-encased exit staircase. You can see the metal wrapper cascade down from the roof to cradle this prominent visual element.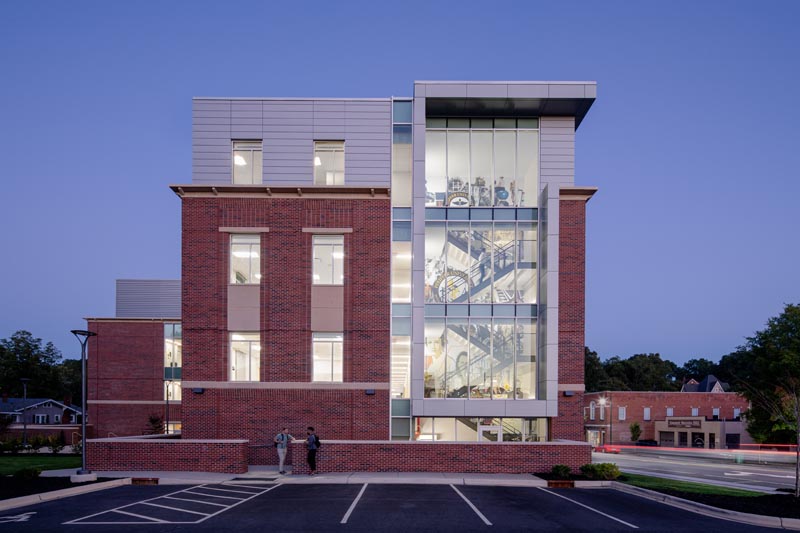 Last is an aerial view, displaying how the building sits within the surrounding downtown area, drone photography supplied by Myles Gerbach of Myles Per Hour Photography, You can see how visual elements and materials of the building draw inspiration from Albemarle, especially the adjacent mill building, renovated for modern use.