More work in Charlotte than average this year and I'm not complaining. Uptown remains growing and this summer I photographed the new apartment high-rise, The Ellis, captured on behalf of Hoar Construction and architects KTGY. This time I teamed up with Myles Gelbach of Myles Per Hour Photography who did a stellar job shooting from above by drone. Awesome teamwork from the jump and easy to collaborate with. Speaking of, let's get started:
The Ellis is on the edge of Uptown near First Ward Park and conveniently located adjacent to the light rail. It is gigantic – so gigantic it includes a high-rise tower and another 6-story mixed-use building that covers an entire block, each with its own separate amenities.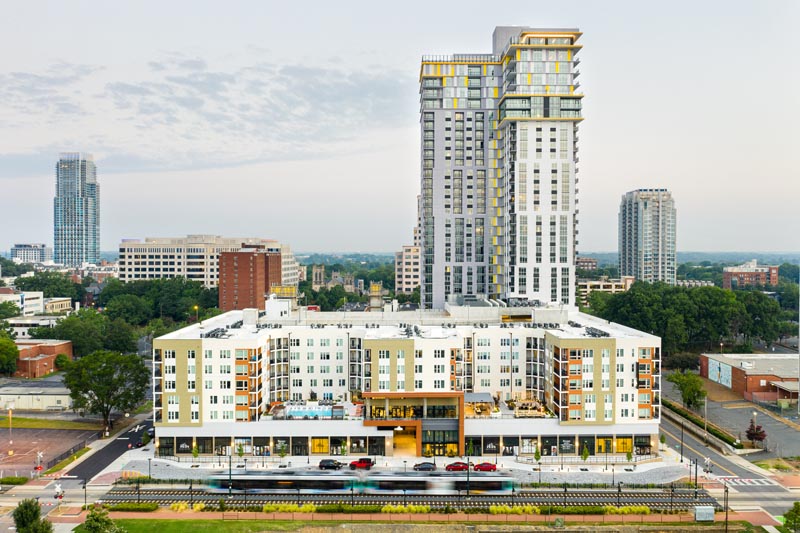 Given the convenient location, as the city grows, storefront retail on the first floor should become a hot commodity. It's easy to walk to from uptown, convenient for mass transit, or coming downstairs in your pajamas.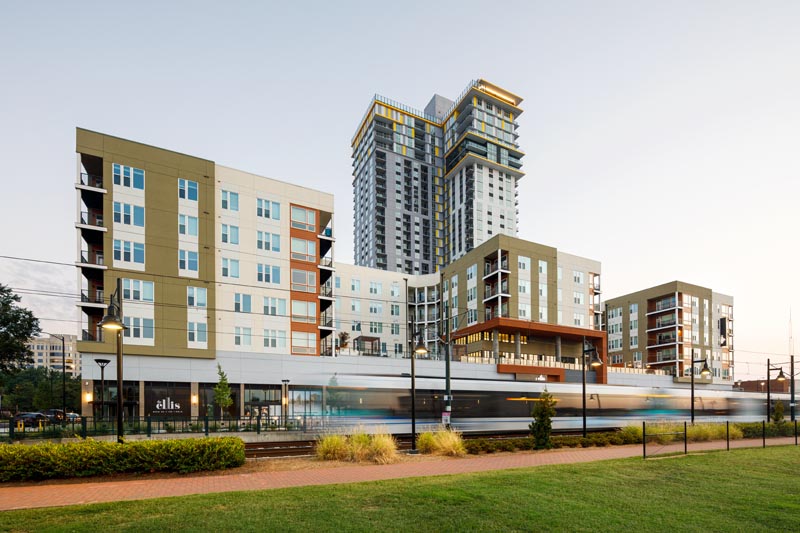 This is the lobby in Ellis's high-rise tower.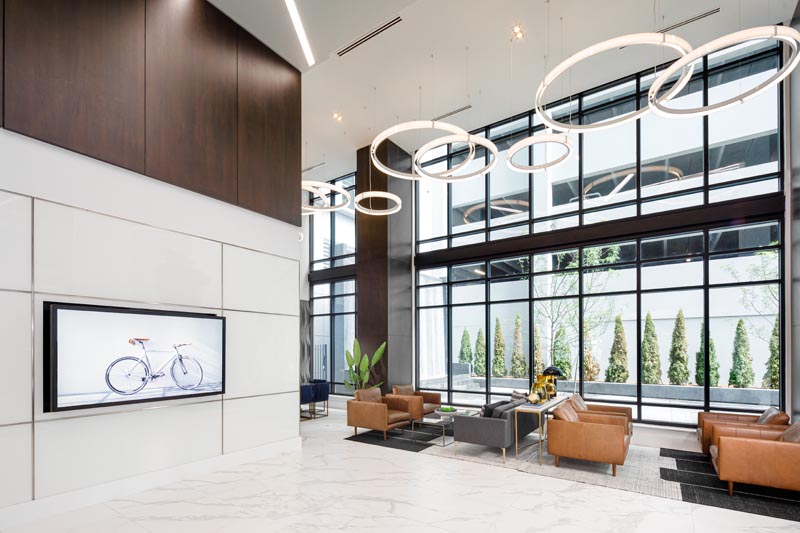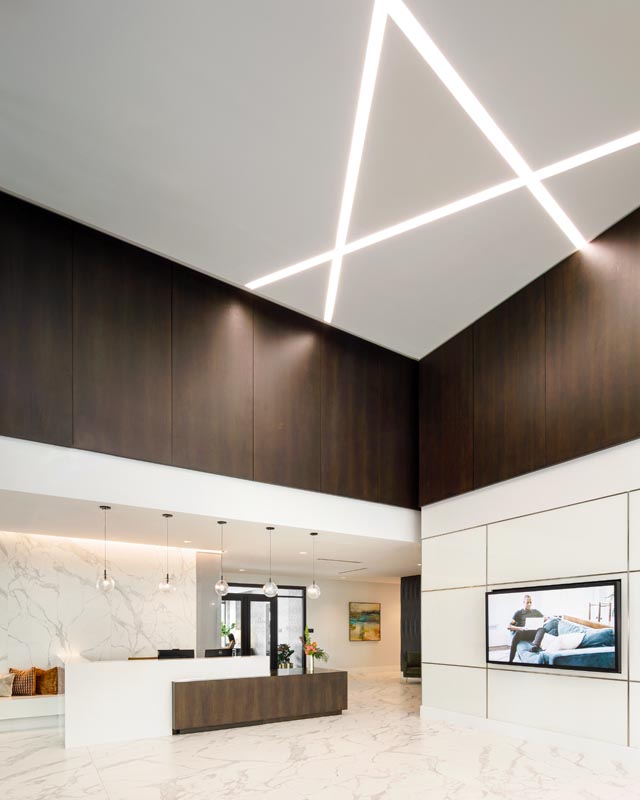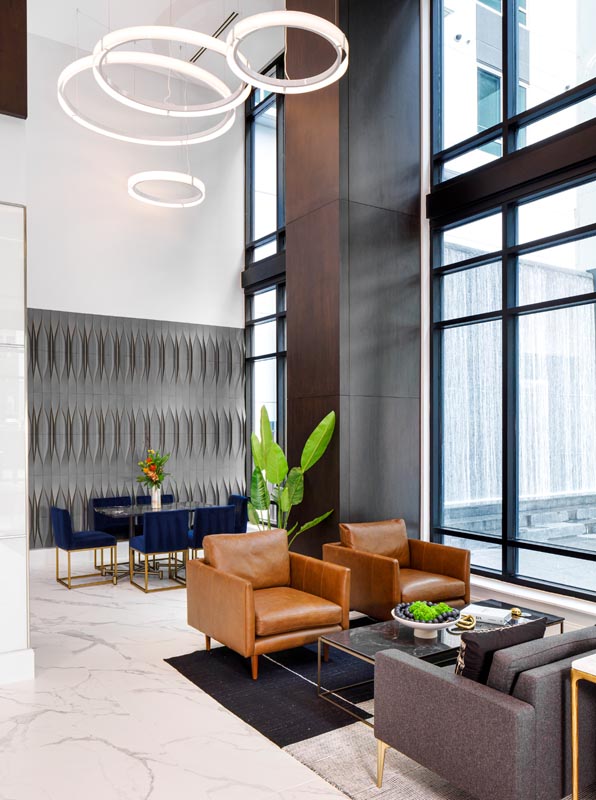 Amenities in the tower includes a rooftop deck with long views of uptown and surrounding Charlotte.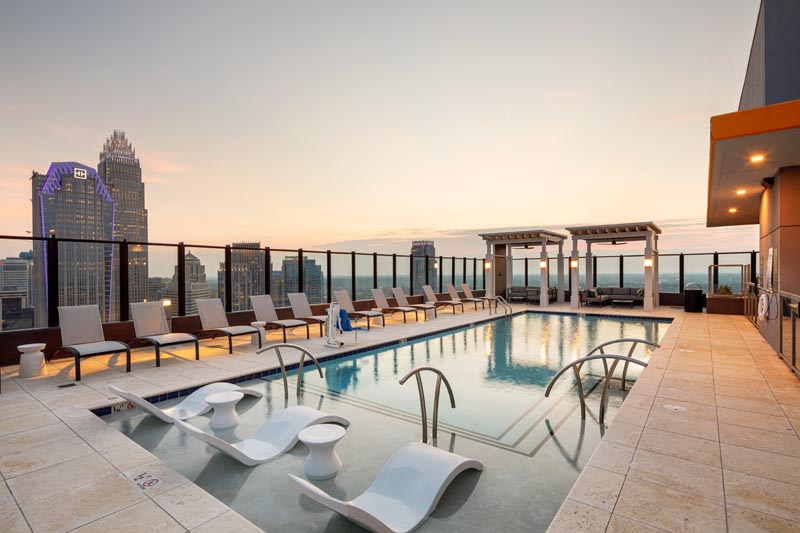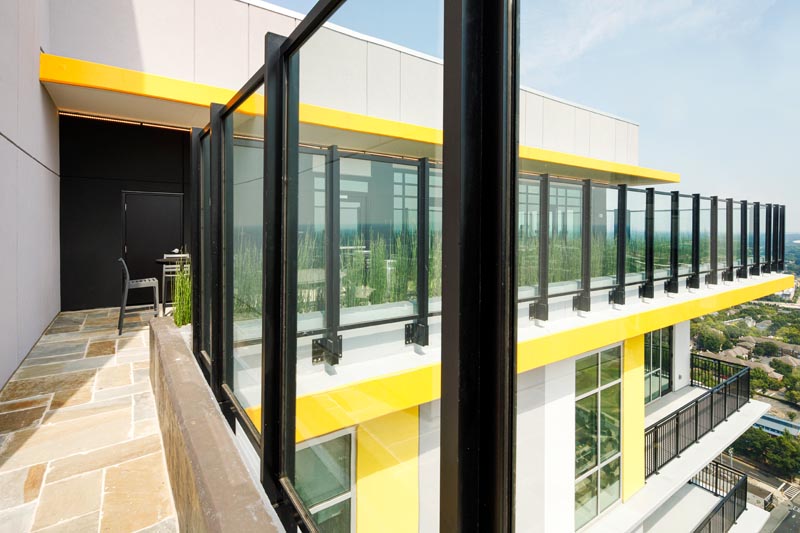 These are a few more top floor amenities: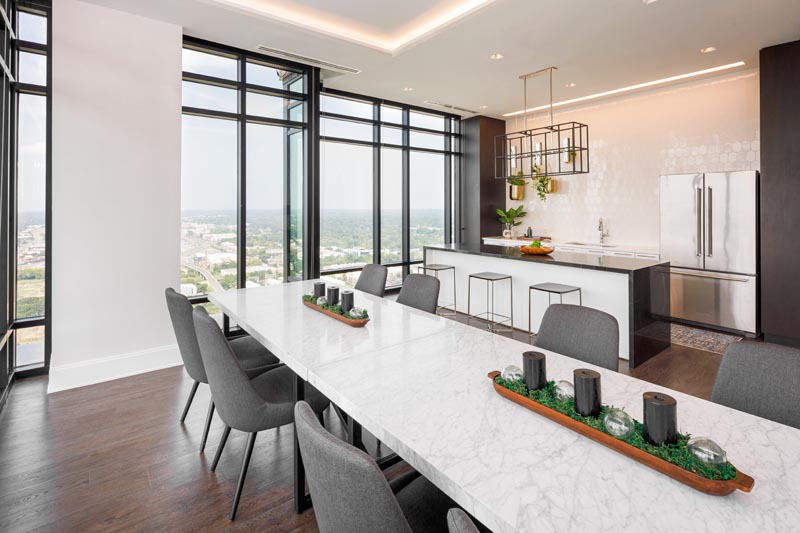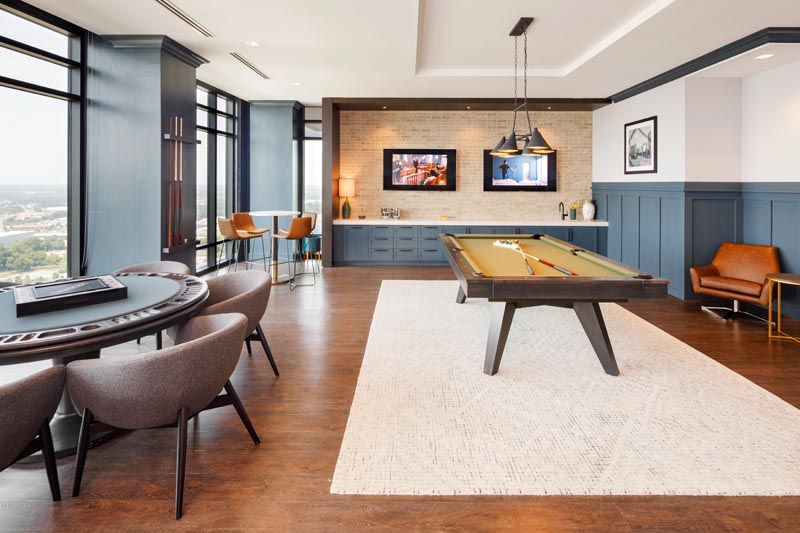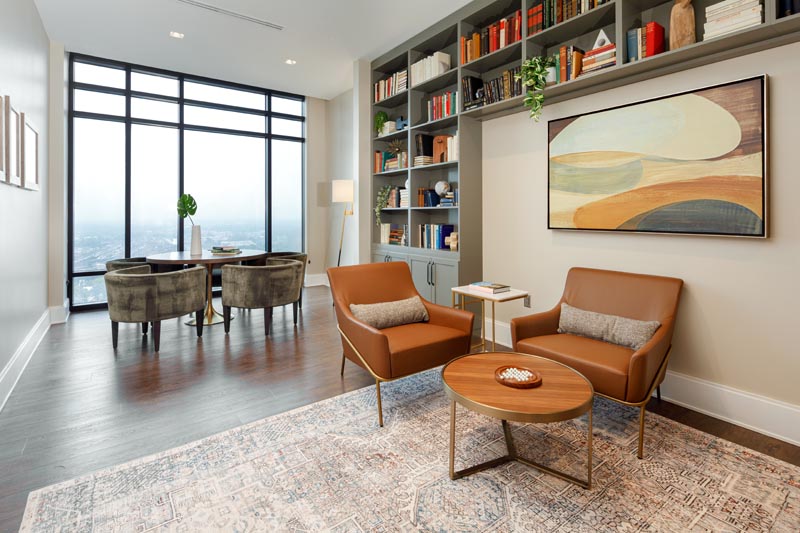 Some kitchen and bath shots from the model units: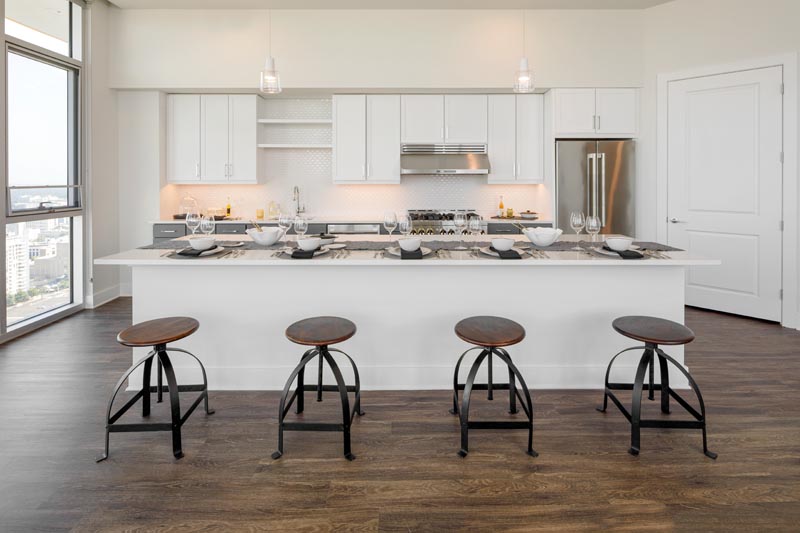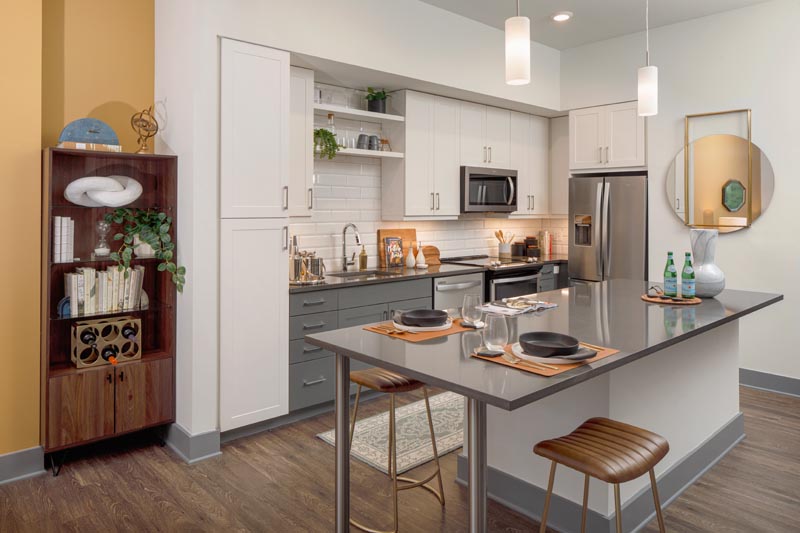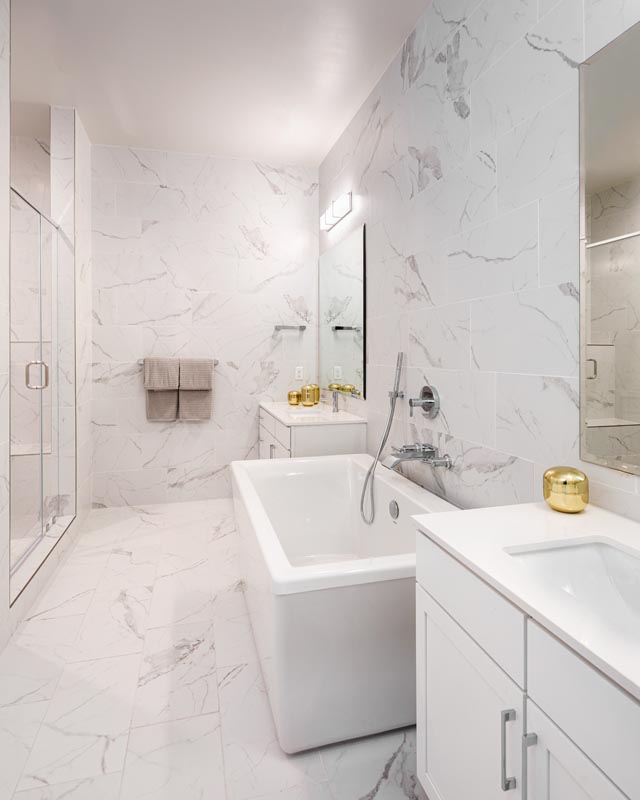 In the low-rise apartment portion is a second set of amenities with separate resident lobby, swimming, kitchen, lounge and office areas.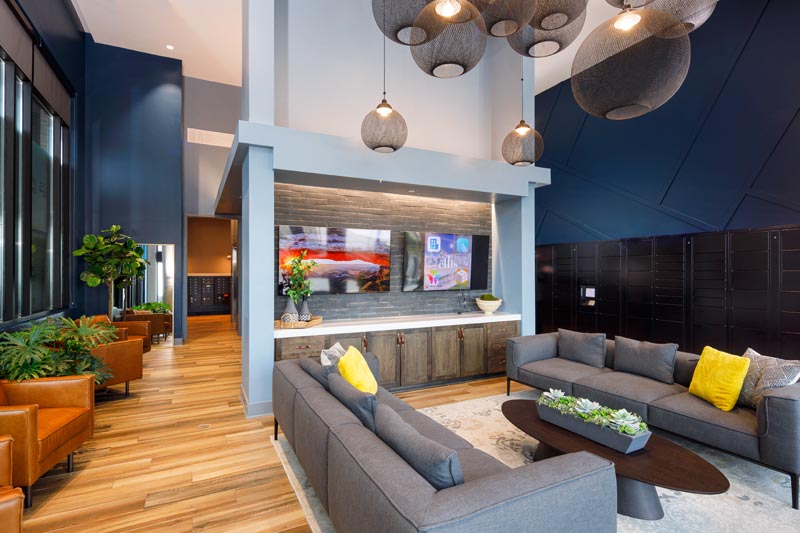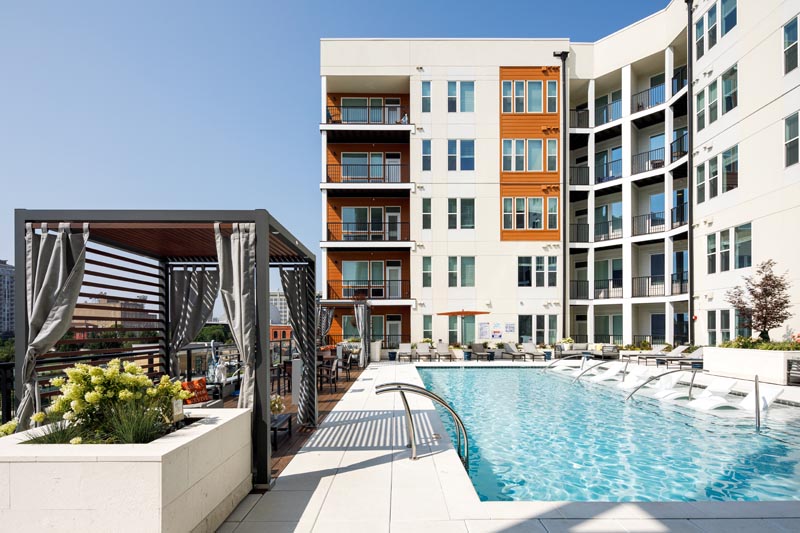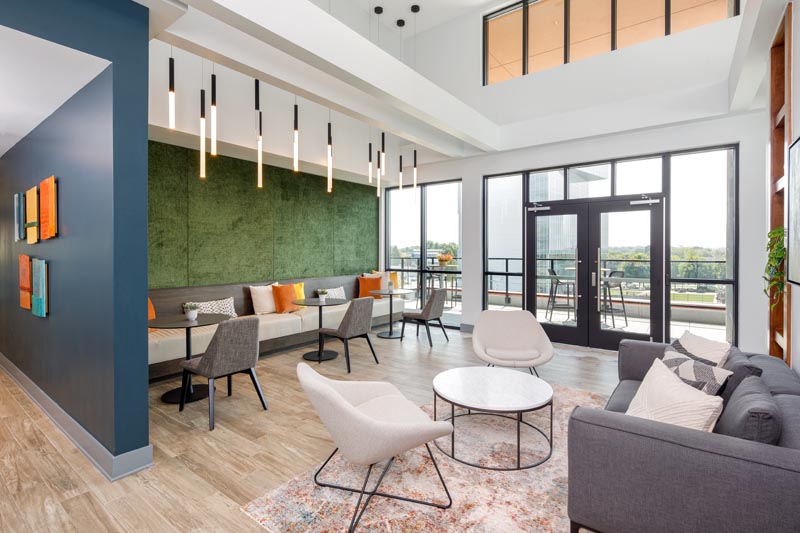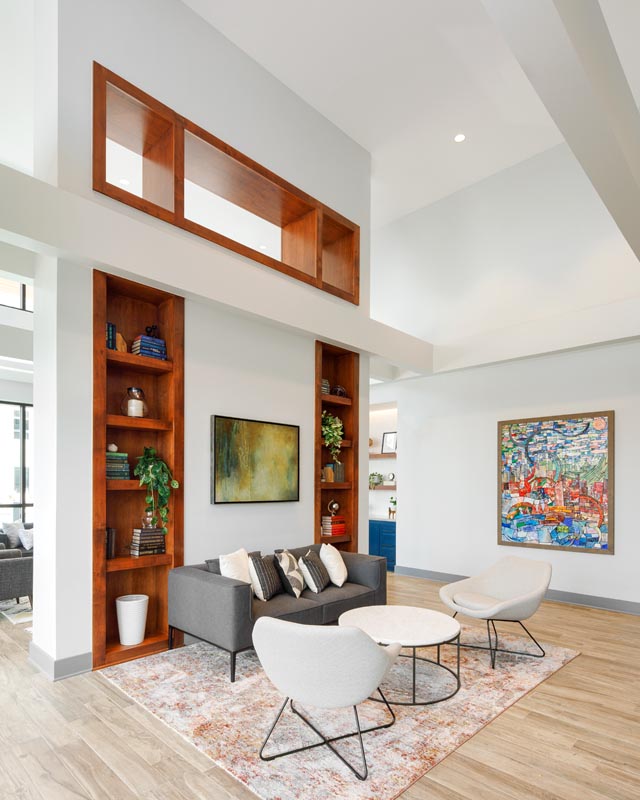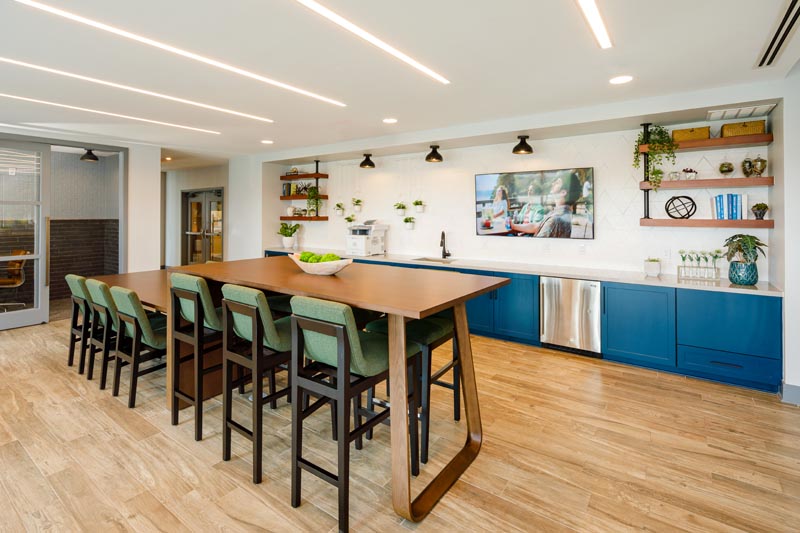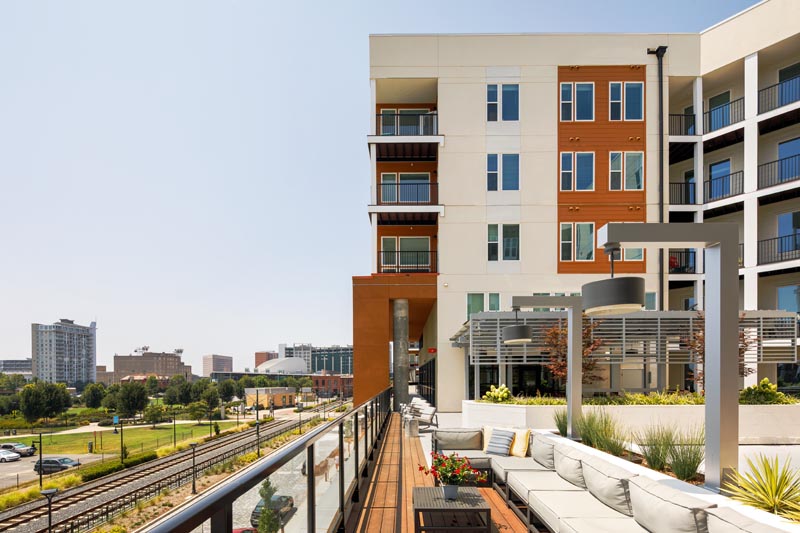 That's it! Will leave you with this great shot in relation to uptown Charlotte by Myles.