In September, the fall architectural photography season begun with my first assignment for new architectural clients, Little. I photographed one of their recent interior designs in Durham at Clarkston Consulting, where they love themselves some blue and yellow.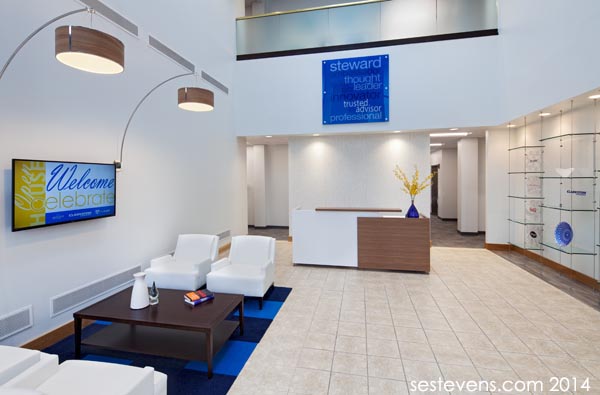 Took me some time during my fledgling career, but I finally figured how to successfully photograph these sort of conference rooms without intense window glare off the desk.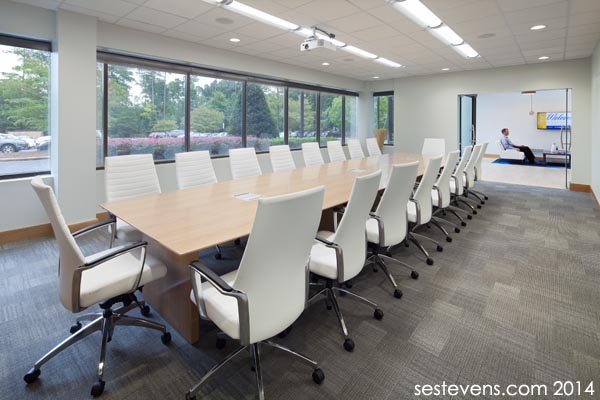 A vignette of one of their break rooms. The interior designer was on hand during the entire shoot and she was great to collaborate views and staging with.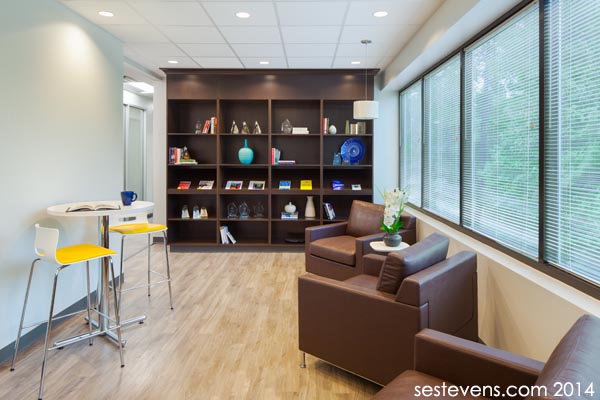 That's her walking past this office scene…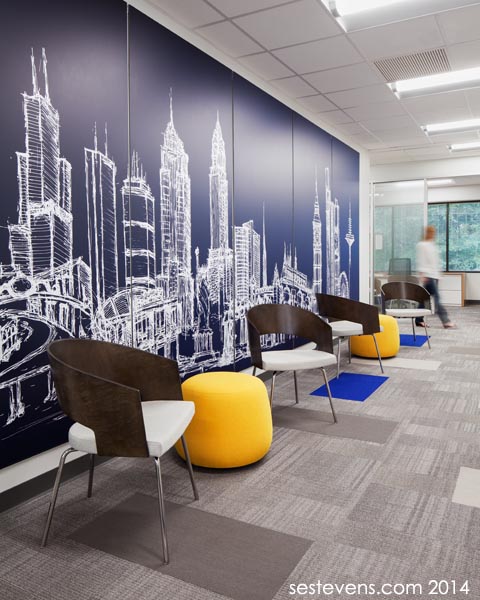 This office space was the toughest space to pick a view, clean up, stage, and post-process. Couldn't get the computer monitors to quite line up on-site so had to do it digitally.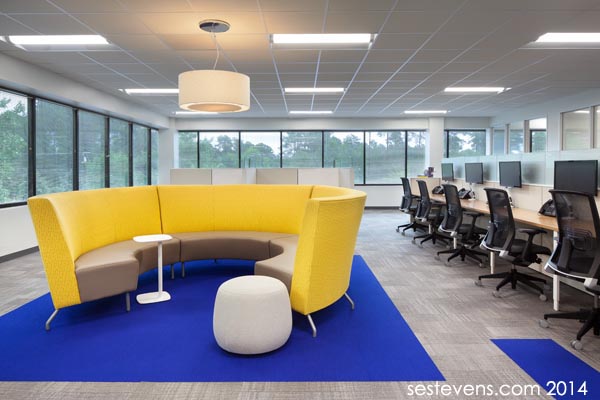 More architecture to come between now and the rest of 2014, so see you again soon!