Okay, so – one of my new clients is Weaver Cooke Construction. I've been on assignment shooting a wide range of projects for them, the most intensive was the Natuzzi USA headquarters located in downtown furniture district in High Point, North Carolina. How do I say this – it's built like a boat. No, really – take a look for yourself.
So this is the outside. It's the furniture off-season, therefore the city is relatively empty, so I was able to get away with setting up in the street for this shot.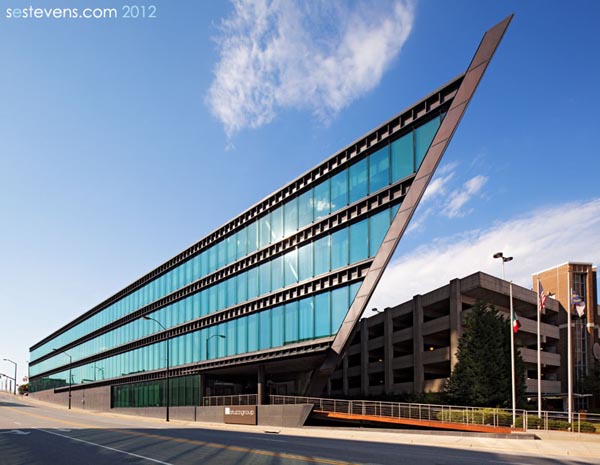 An elevation shot with a person walking past it for scale.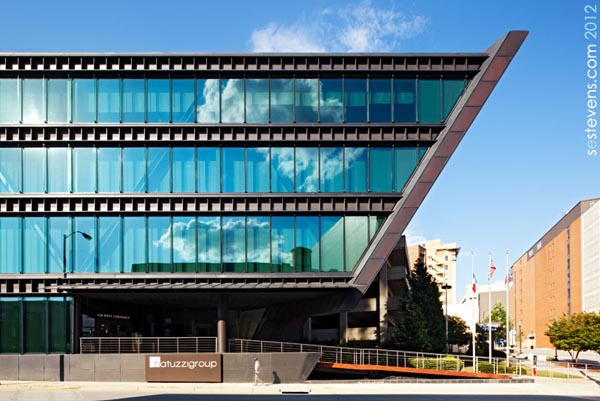 And another elevation shot featuring the window display.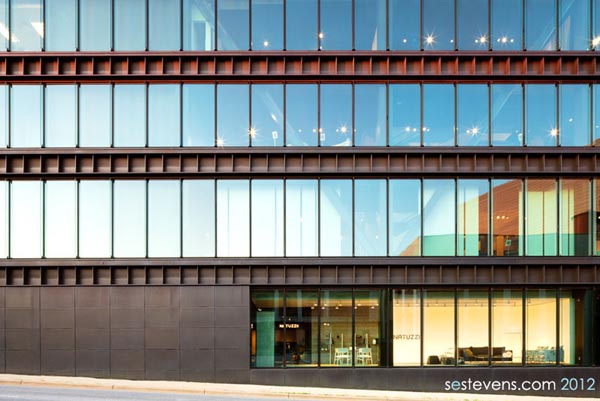 Took the obligatory night shot in a similar position. You'll note it's a bit different than the first one due to the change in traffic volume at night. This time I parked myself in the middle of the now-empty intersecting street. Would've loved to have shot from here during the day but I'm all about not getting run over. That reminds me, they should TOTALLY make a version of Frogger featuring a photographer with a camera and tripod in hand.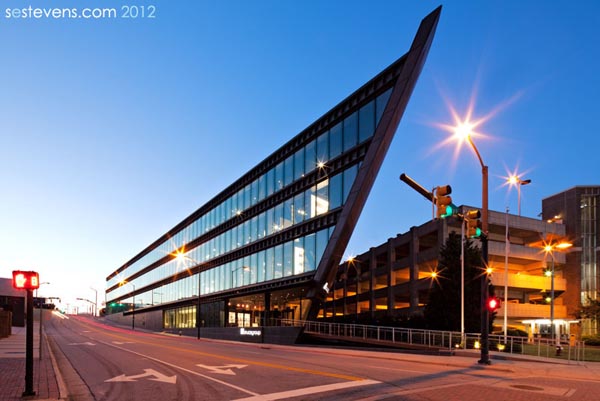 Evening allowed taking advantage of the building's silhouette in a manner that wasn't near effective during the day.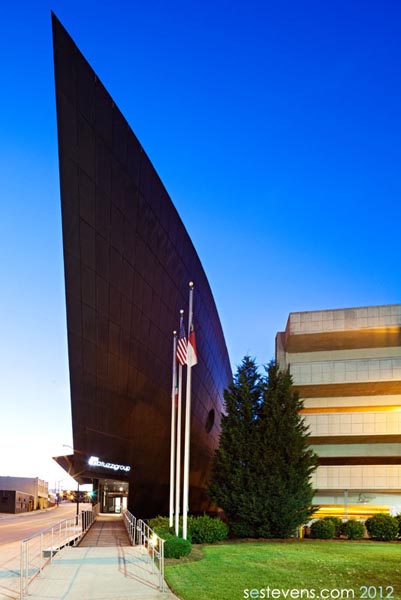 This is the main public entrance into the showroom.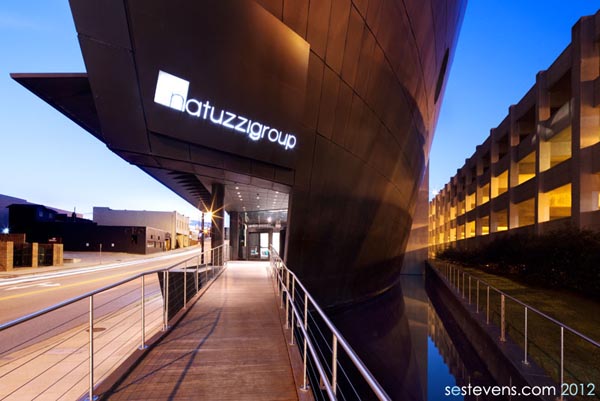 One-point look peering inside the window display: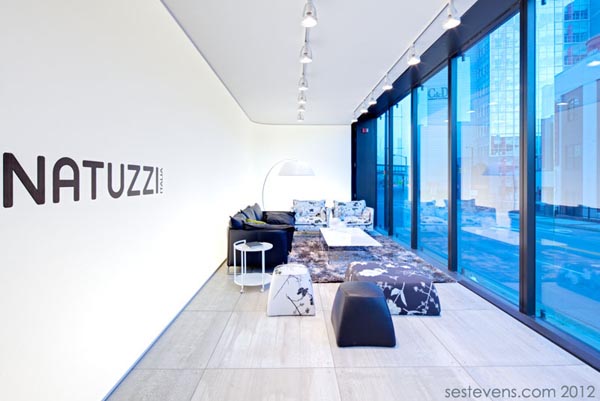 As you enter the building there's this ginormous structure with a bunch of flatscreens. You see the beginning of a four-story open corridor.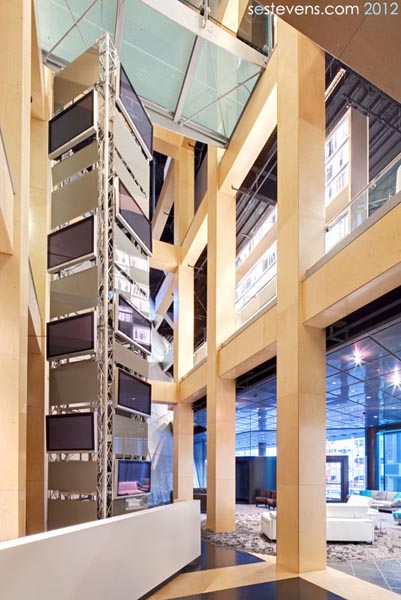 At a higher elevation is the ship's building's porthole, captured against the zigzag pattern of the floorplates as the building widens-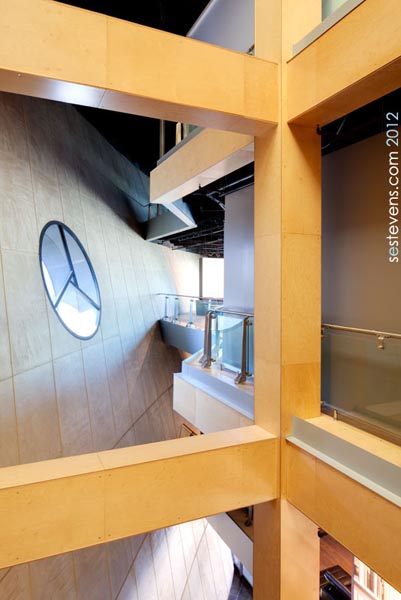 -widening to accept a full-corridor width corridor which stretches almost the entire length of the building and stretches to the glass ceiling. The only thing I have against glass ceilings, frosted, clear, or otherwise is all sorts crap eventually collects. In all four stories, Natuzzi's building program is separated by the corridor, spanned with steel bridges with glass panel floors.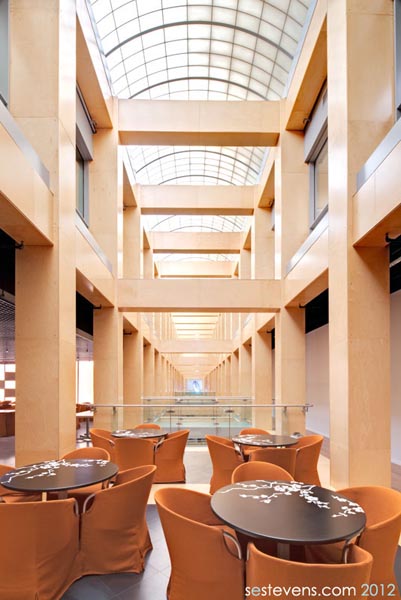 Natuzzi has a full-service bar for events and a theater.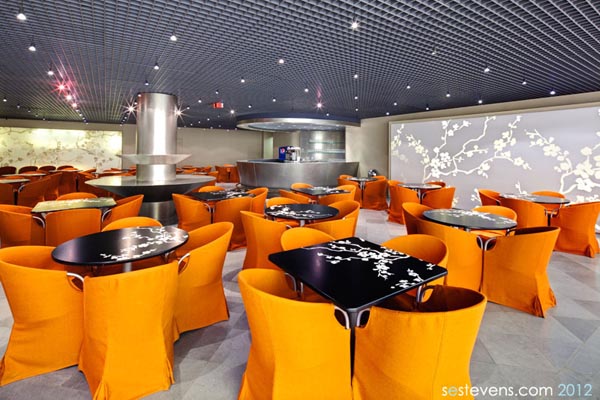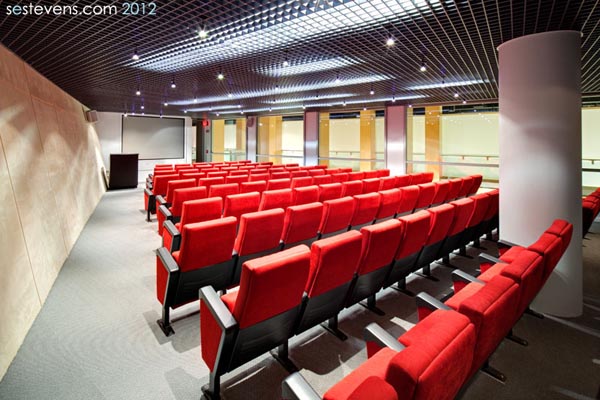 It includes Mr. Natuzzi's private residence when he visits North Carolina.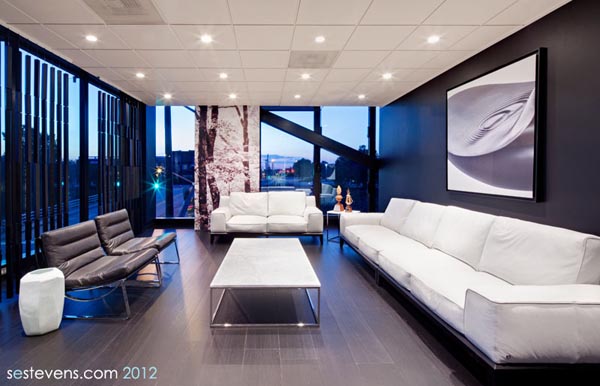 And last, shots of the showroom, featuring different ways of how the space is utilized.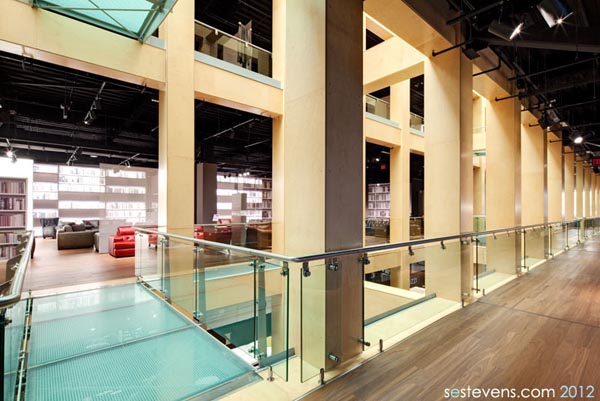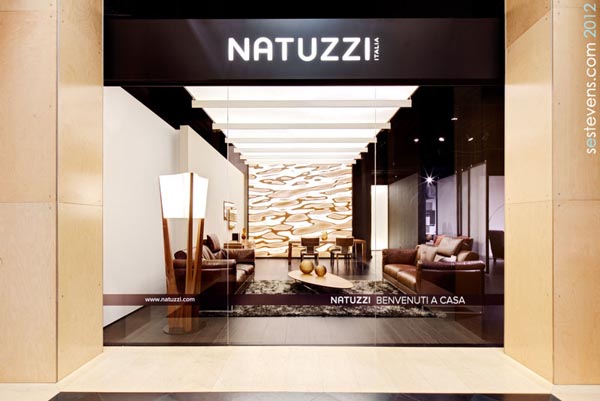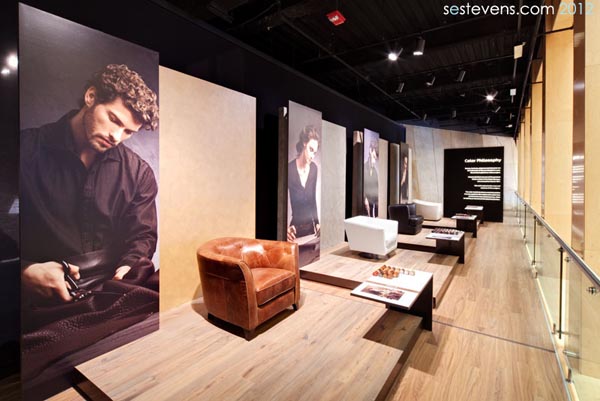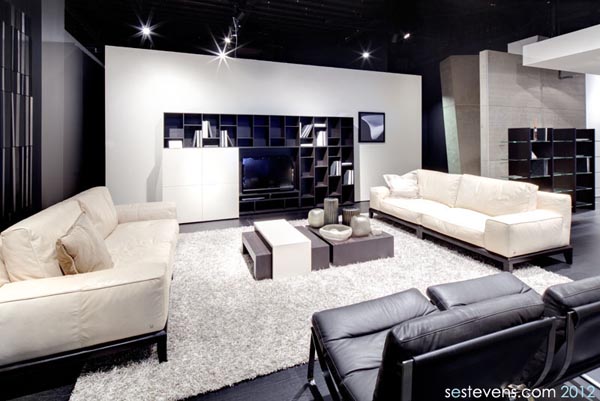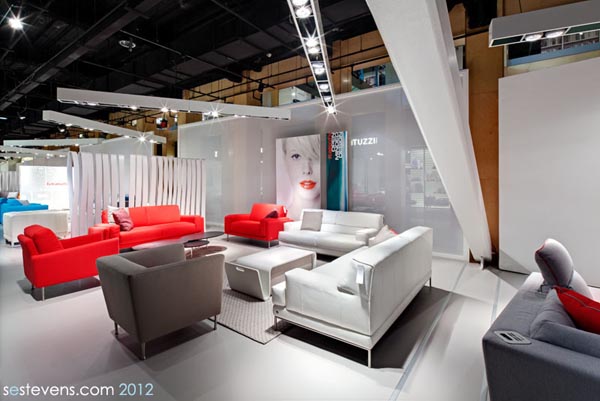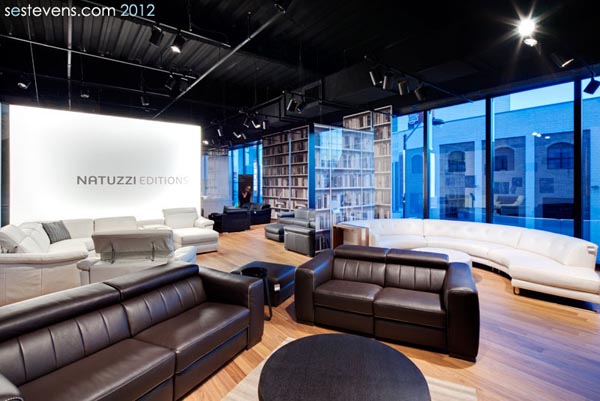 Okay that's it, until next time!