I documented two buildings on the behalf of Cummings & McCrady, Inc. Architects out of Charleston, South Carolina. The first was the Sullivan's Island Elementary School and the latter is the Charleston County Law Enforcement Center located in N. Charleston.
Sullivan's Island Elemntary School (SIES)
Having recently photographed a couple of schools, I've learned that dealing with grade schools are a completely different monster than other types of architectural photography. First – is the security, especially in the wake of all the school shootings; it's really changed how these schools operate on a day-to-day basis. Secondly, is keeping children's faces out of pictures. Third is…you're navigating around and dealing with kids all day, which has led me to the conclusion that I'd be ill-fitted to be a teacher. I'll freely admit after spending a few days around kids, I totally forgot how innocent children truly are, gave me a bit more hope for the world out there.
This is the school below. As you can tell – it is long.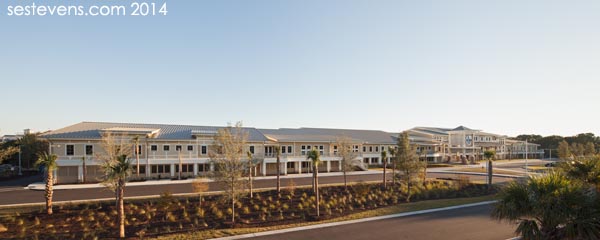 A few design notes to make about the SIES. For starters, it's near the coast and at the edge of a flood-hazard zone. So the entire school is elevated more than 7 feet from the ground. The ground level is unheated and unoccupied, is covered with sand and used as an extended play area.  The site is bordered by old army embankments, one from which I captured the photo above. Cummings & McCrady successfully scaled the structure to become enveloped by its settings instead of overwhelming surrounding neighborhoods.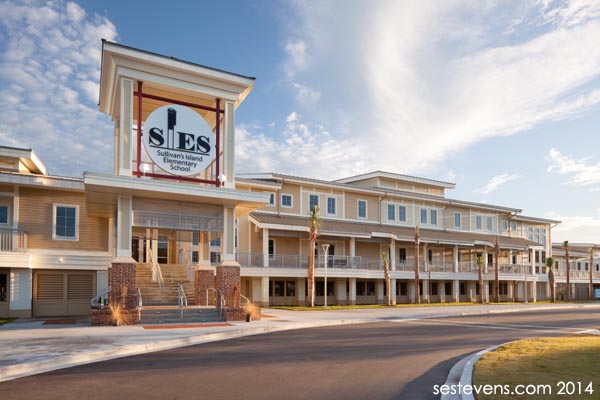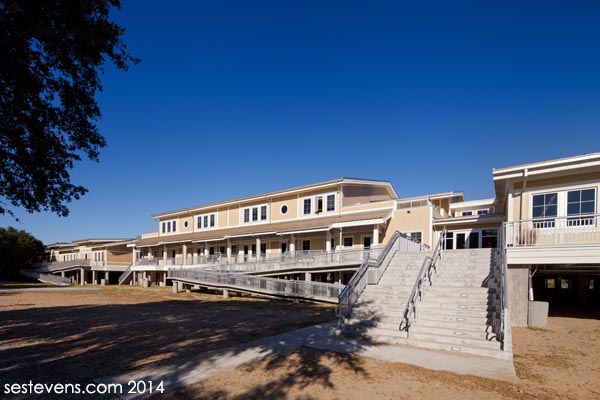 The building staggers to break down the scale from inside and outside, helping to compartmentalize and direct the interiors, avoid lengthy halls and a monolithic exterior appearance. There is a lighthouse you can see beyond. When you get to the back of the school, it gets a little bit rampy.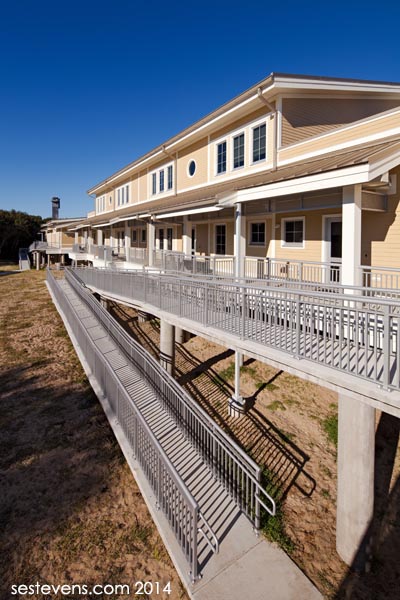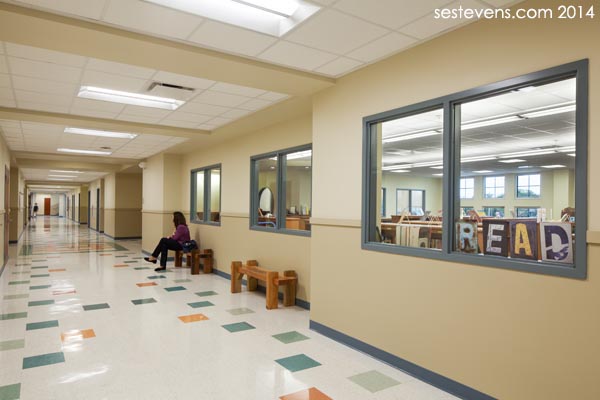 A little porhole play with the windows.  Normally kids aren't supposed to run, but when you need them blurred, who am I to argue, really…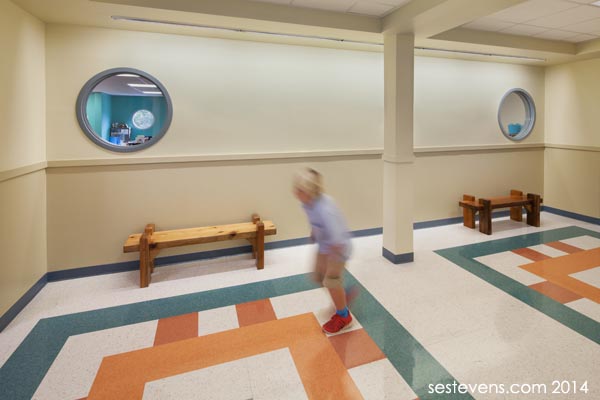 The multipurpose room splits into the stage area/gymnasium and cafeteria.  Luckily I was there on a morning they were having a presentation.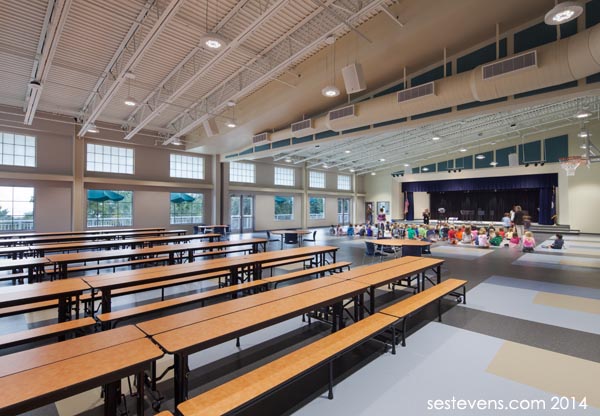 This is the media center.  You know, back in MY day, we called this a library.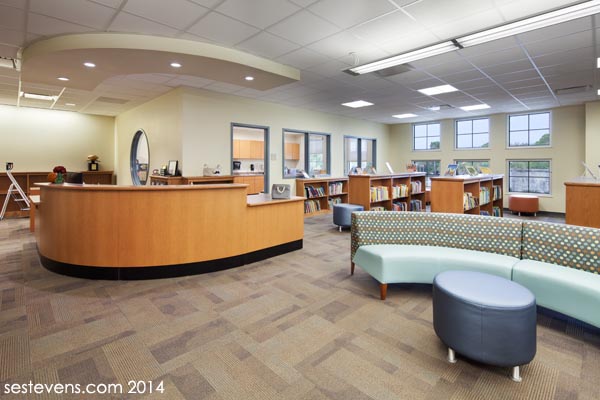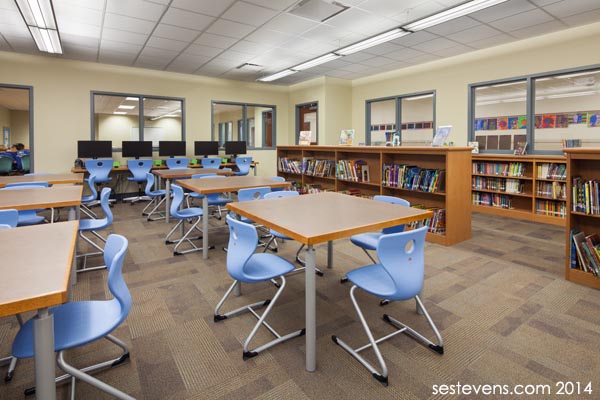 I love these laptop desks.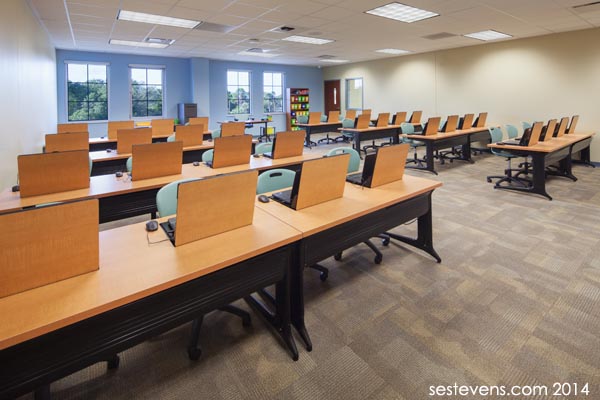 There were some things I didn't touch, but after staging this classroom I really hope I put everything back in its right place.  I can imagine Suzie returning the following morning and being like, "Mrs. Wormwood, Calvin stole my bag!"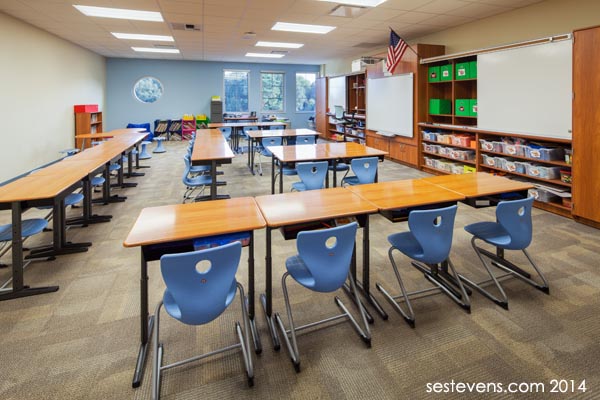 Evening shot.  Again, I got lucky – it was PTA night.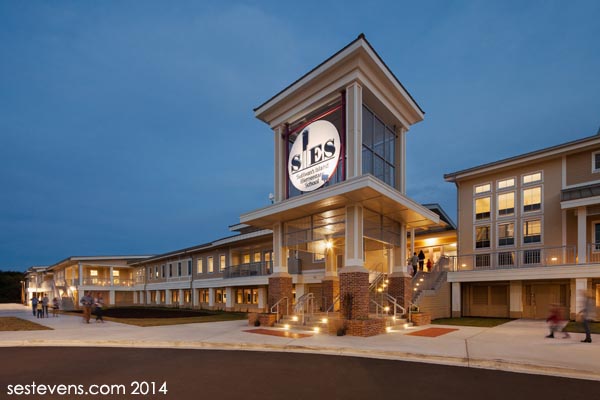 Charleston County Law Enforcement Center 
I went to grad school with one of the principals of Cummings & McCrady, Benjamin Whitener, who designed the new Charleston County Law Enforcement Center.  It's a neat little project.  Just wish my Photoshop abilities extended to flag-making…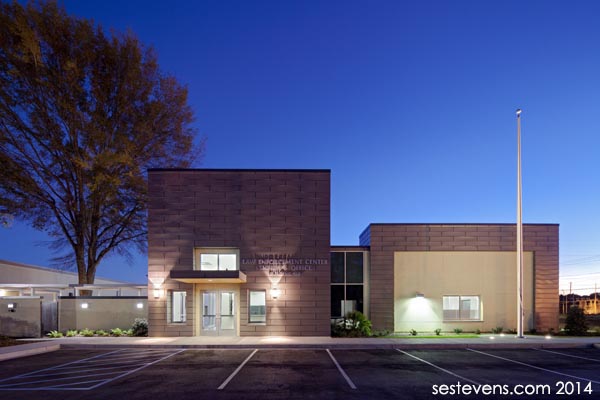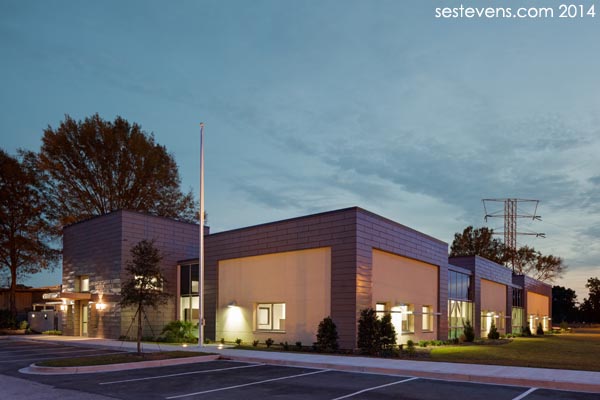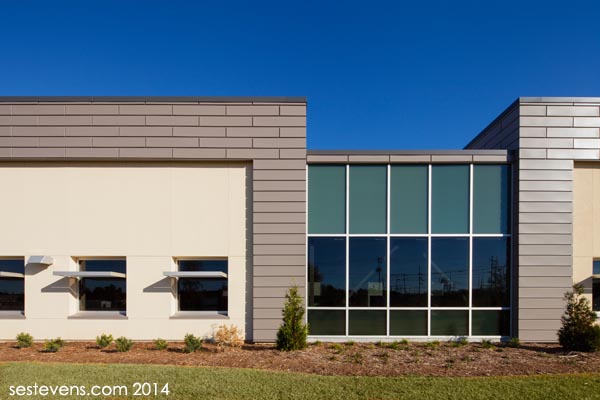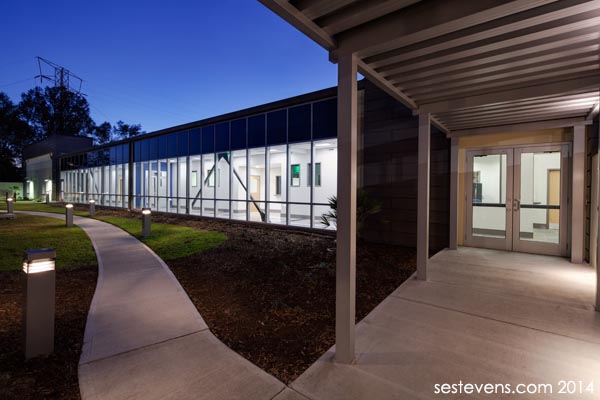 Alright that wraps up these two designs, more architecture is coming down the pipe.