I've had the distinct pleasure of recently working with RND Architects on a couple of projects in Durham, North Carolina including a parking deck located in downtown near the tobacco district. When initially describing the project to me, one of the things that stood out was a term I'm hearing more often as my client base expands, which is, "This project may be a bit of a challenge." In the famous words of Barney Stinson, challenge ACCEPTED. Museum, house design, office, parking deck, gas station, whatever – no matter the building type or environmental situation, if you hire me I'll give it my undivided attention and best effort. It's all photography, all love.
As it turns out the real obstacle turned out to be the rainy weather – it was overcast and cloudy 5 out of the first 6 days after receiving the assignment. Fortunately the clouds dissipated for just enough favorable days.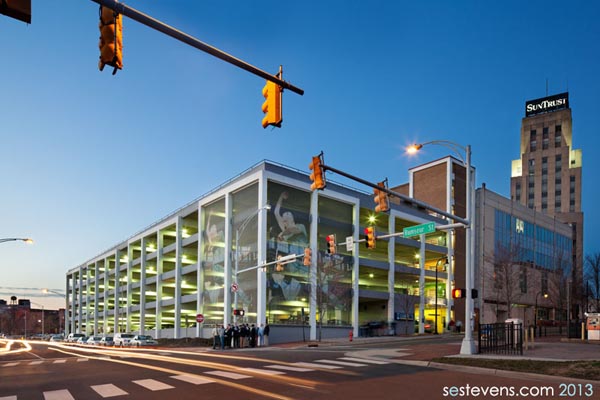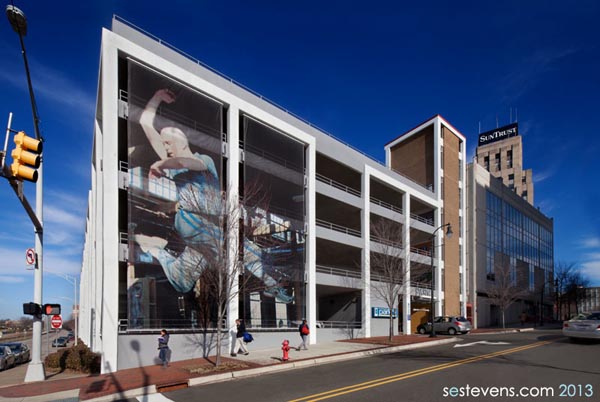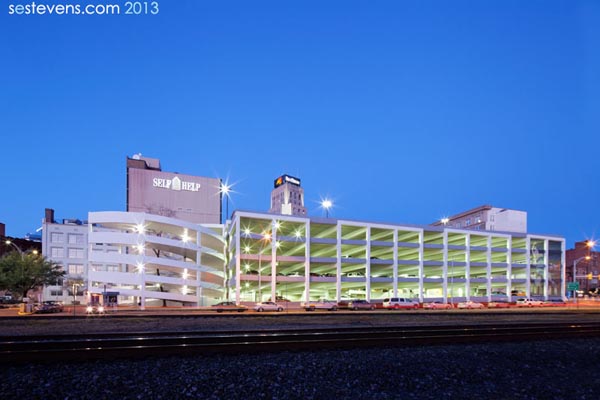 I visited Durham often in a brief timespan, therefore became familiar with the timing of the passenger train. The Durham Performing Arts Center (DPAC) was kind enough to allow the lead designer and I onto their rooftop to shoot the garage in context of downtown as the train passed by. That was the moment I learned it's a straight fall down, as DPAC has no roof parapet. The reflective roof membrane is sloped away and runs flush with the fascia, go figure!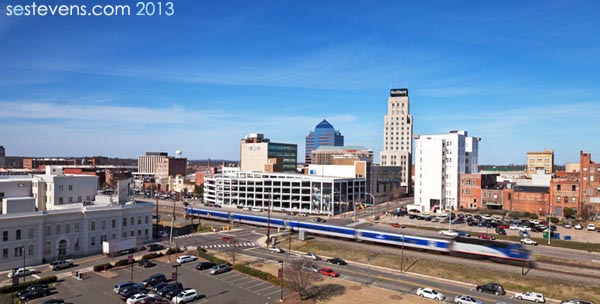 I really enjoy working with architects on their projects because architectural photography in and of itself is a design process. Designers have specific items they want to ensure are conveyed and a photographer has the ability to see, select, and reveal the best informative views. Sometimes those two viewpoints align and other occasions you'll witness situations where architectural photographers and their clients clash, as the architect desires to see their beautiful design and the photographer wants to see their beautiful photograph. In some aspects, it's similar to the relationship that architects (the design) have with their clients (the building), but the essential difference is you have TWO creative crafts merging together. My responsibility as a photographer is to turn that element into a symbiotic advantage.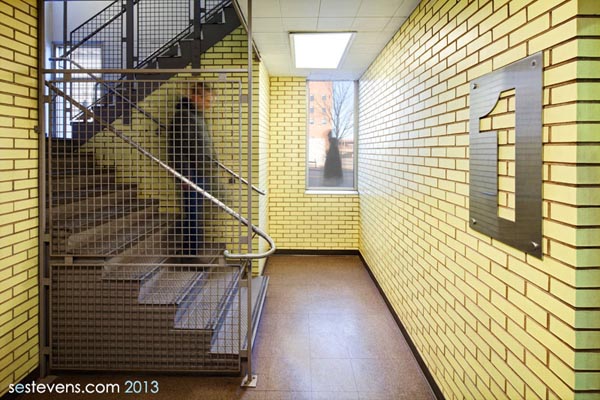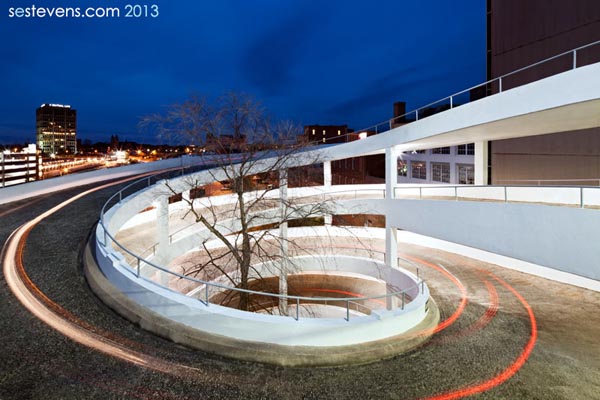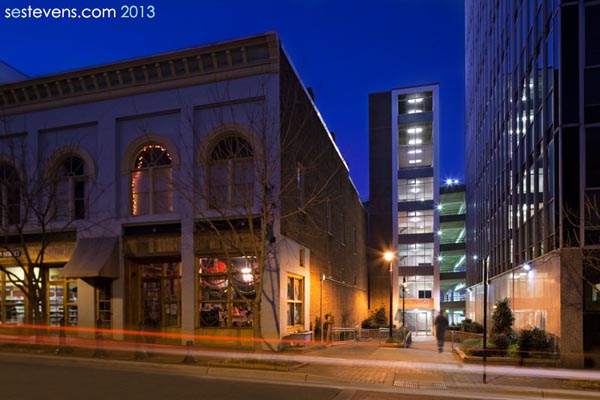 I think architectural photographers who have actually cut their teeth practicing architecture tend to be advantageous because we can immediately facilitate trusting collaborative relationships with our clients where it may take our peers a bit more time to bridge that gap. Because we're visually bilingual and speak an architect's vernacular, openly and honestly putting everything on the table is more viable. We're on the same team – they give me their ideas, I put forth mine – and we continue to communicate back and forth in order to produce the best results possible to benefit their business.
In the end, that's why you hire a photographer in the first place, right?