Whew! Well, this is the busiest start of the year I've ever had, which now that I think about it I seem to claim every year, which I guess is a good thing to be able to annually claim. Got to work again with Cline Design Associates architects on Anderson Flats apartments located in midtown Raleigh, North Carolina.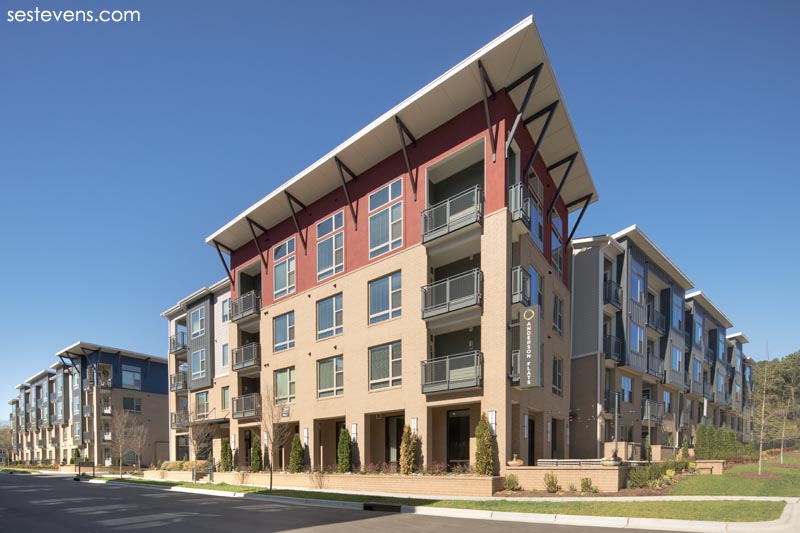 The lobby area to the lease office serves as entry to most of the apartment's amenities. You can see how the waiting area opens into the lounge and game room beyond. Behind the slatted partition is a little sitting room/study area and computer lab.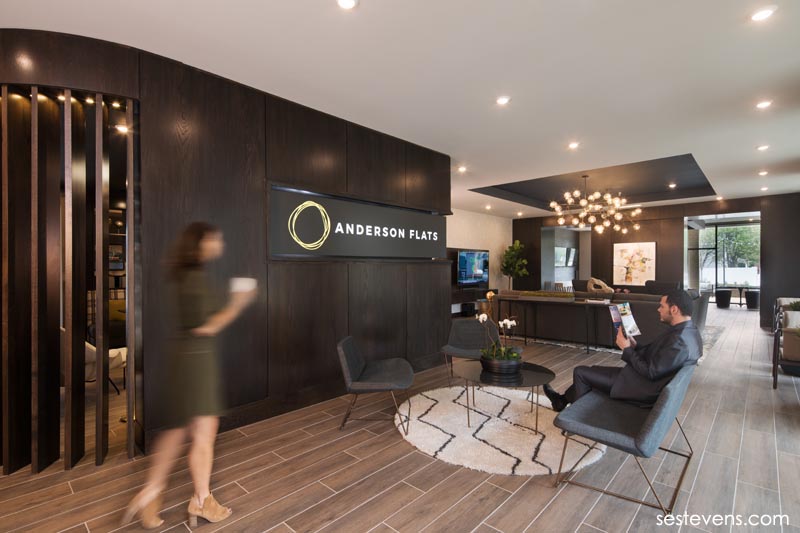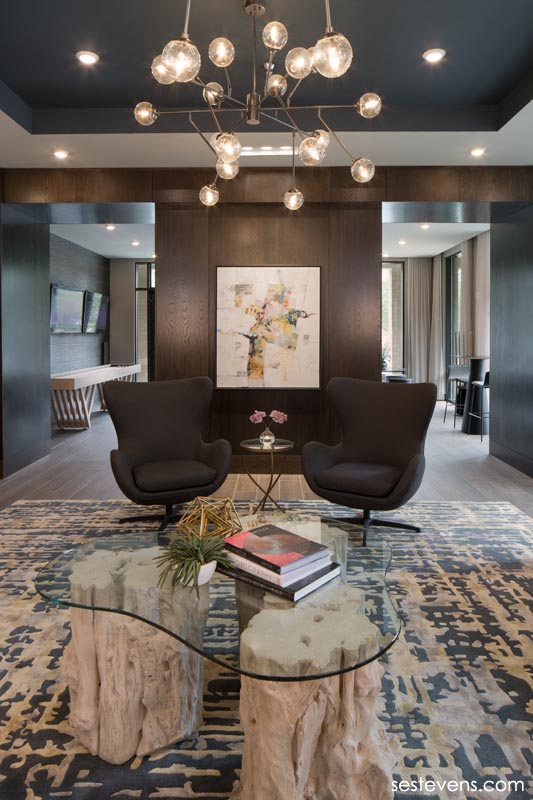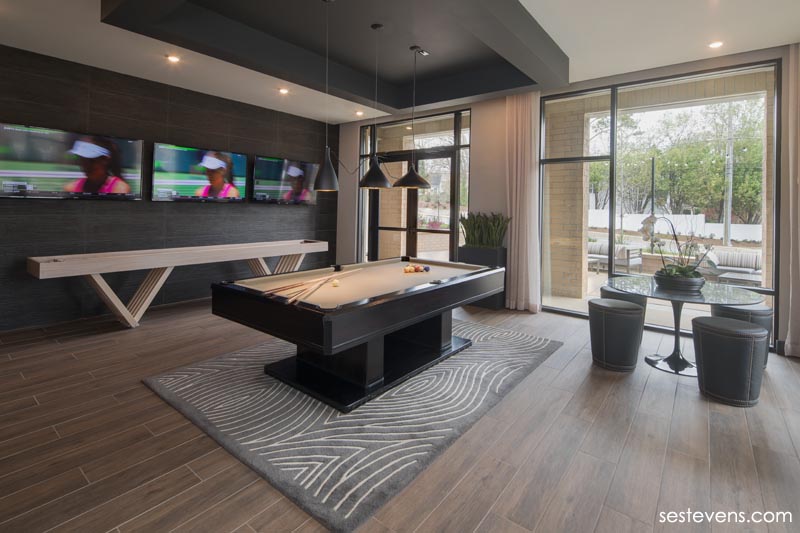 Moving from one space to the next, you kinda see how it all connects.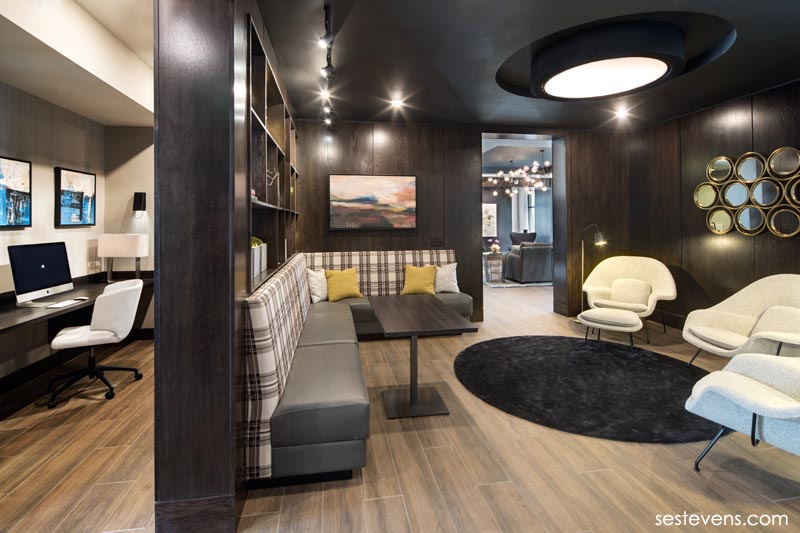 This is the coffee bar, the usual place where apartments throw small parties for their tenants.
At this point of my career, I've seen my share of designed fitness rooms but hadn't seen built-up graphic recess like this before.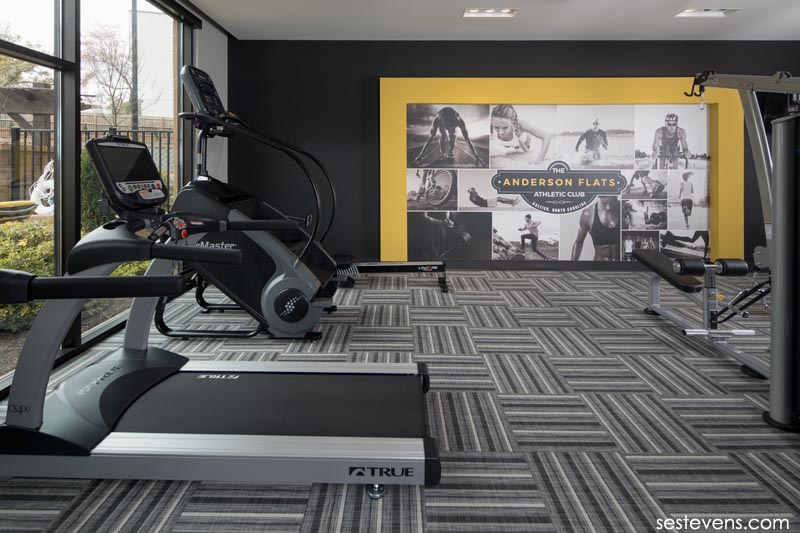 And here's the model apartment.
There are ceramic deer antlers.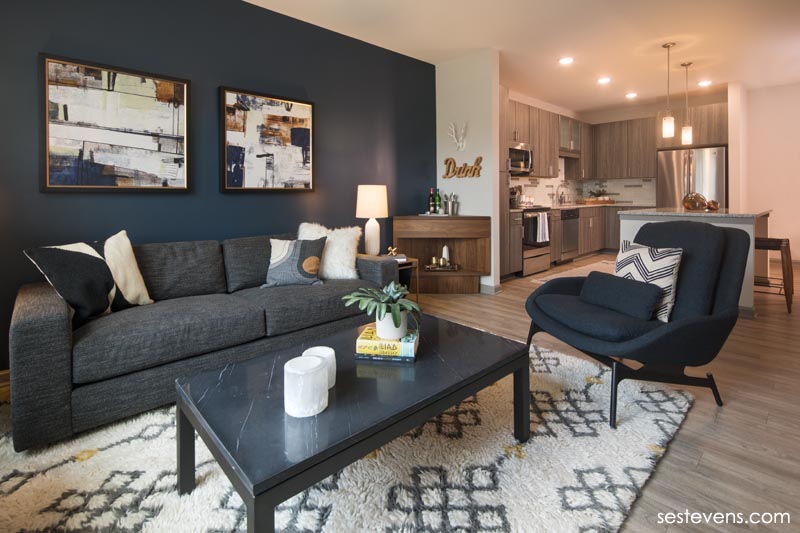 And lastly is the pool with firepit, with apartments serving as background.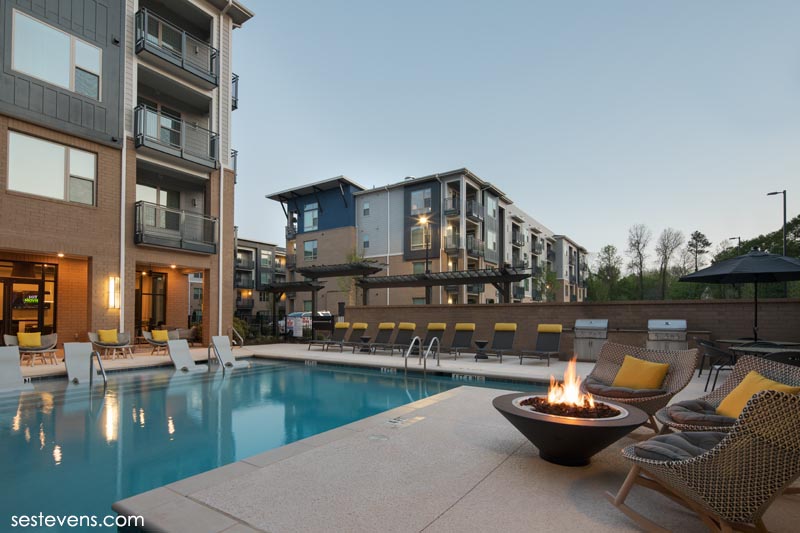 More work coming very soon.