This summer I returned to Charleston, South Carolina for several projects, one being the Meeting Street Lofts on behalf of Cline Design in downtown, adjacent to a highway exit and overpass.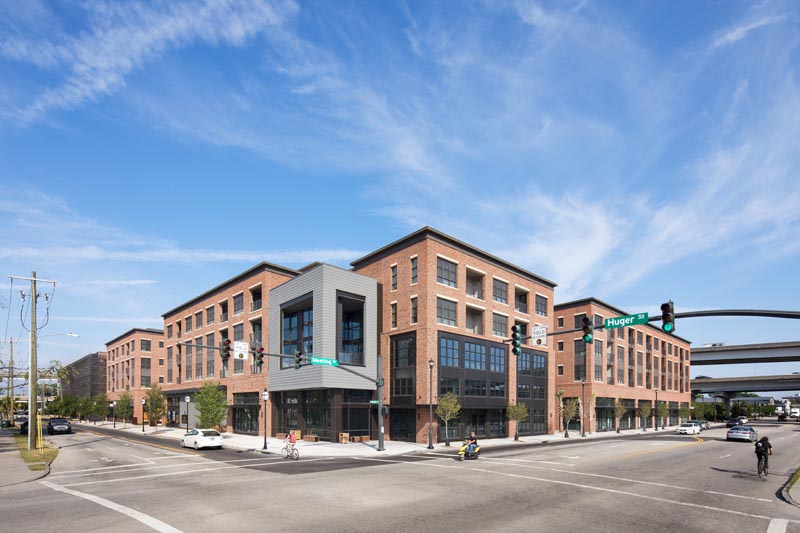 Massing forms entry for retail below and community amenities above as seen prominently from the Meeting Street intersection.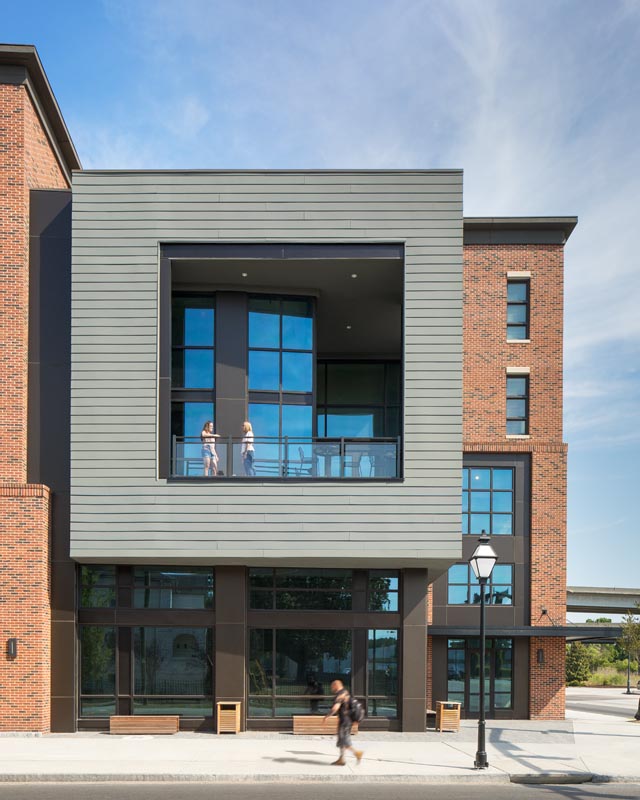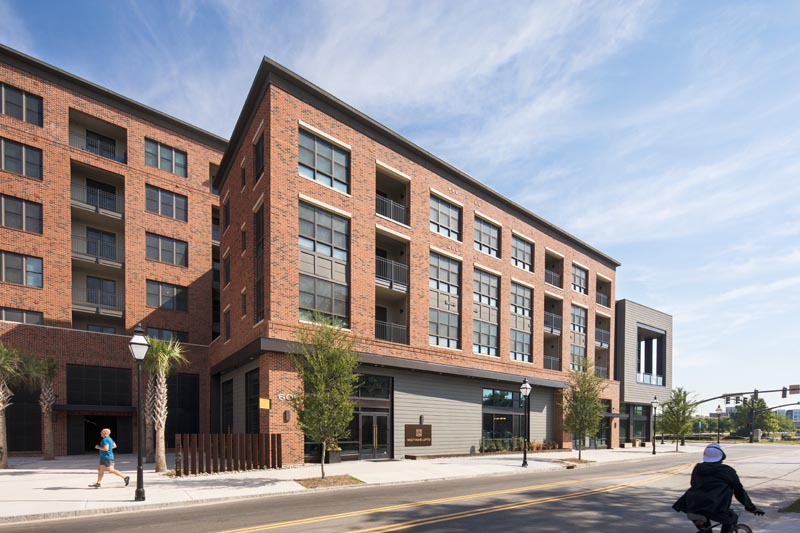 Inside is a two-story sales office space that leads towards other community spaces beyond and above.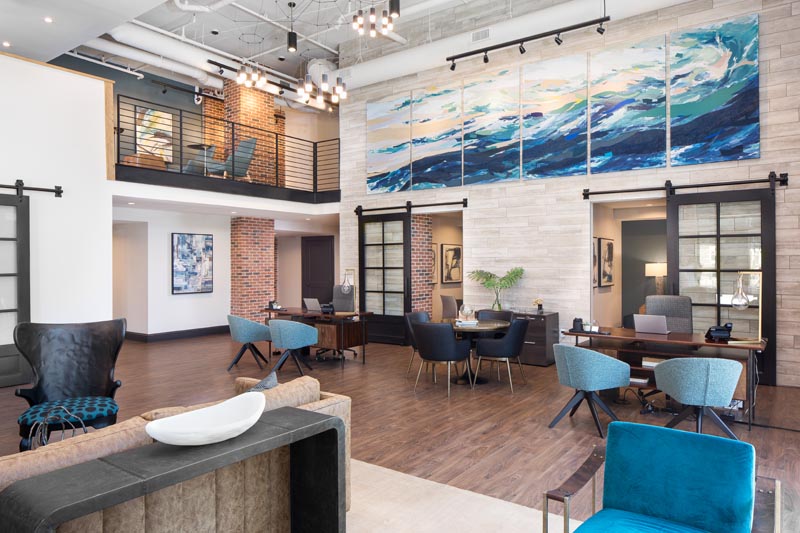 This is the little coffee, tea and dog treat counter adjacent to sales.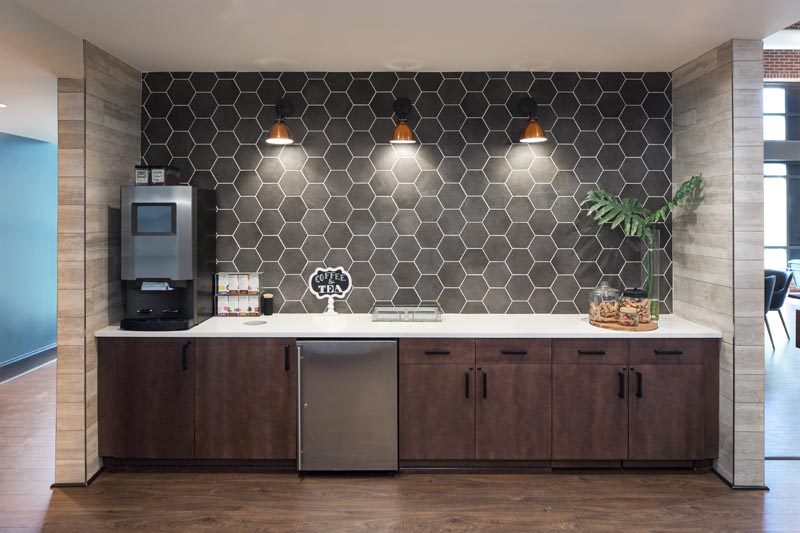 Forgot where I saw a similar installation, but I've seen the round baskets painted white elsewhere, think it was at a Doubletree Hotel. This hovers over resident mailboxes.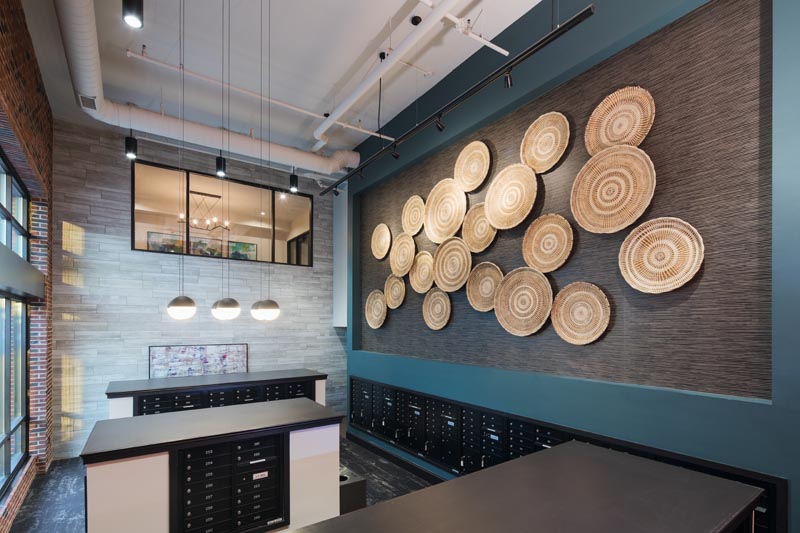 The two story sales office leads to a business center and study on the mezzanine.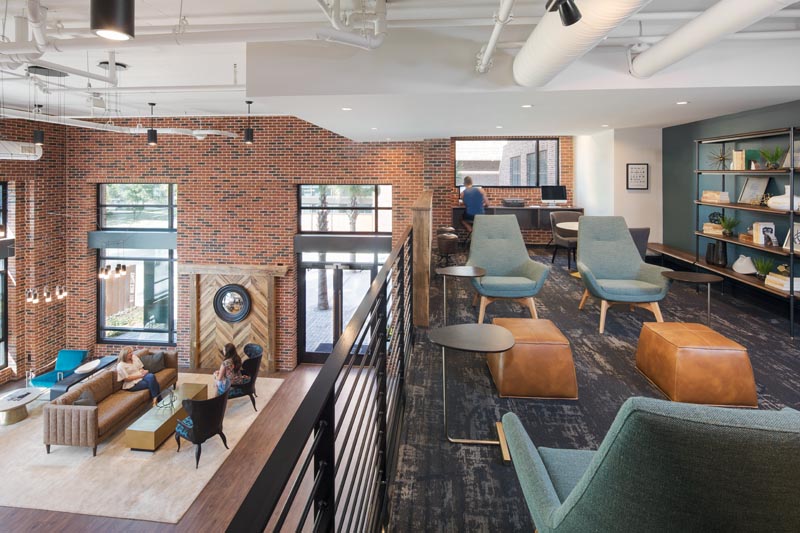 There are two general interior courtyards, one with hammocks, seating and an artificial grass surface,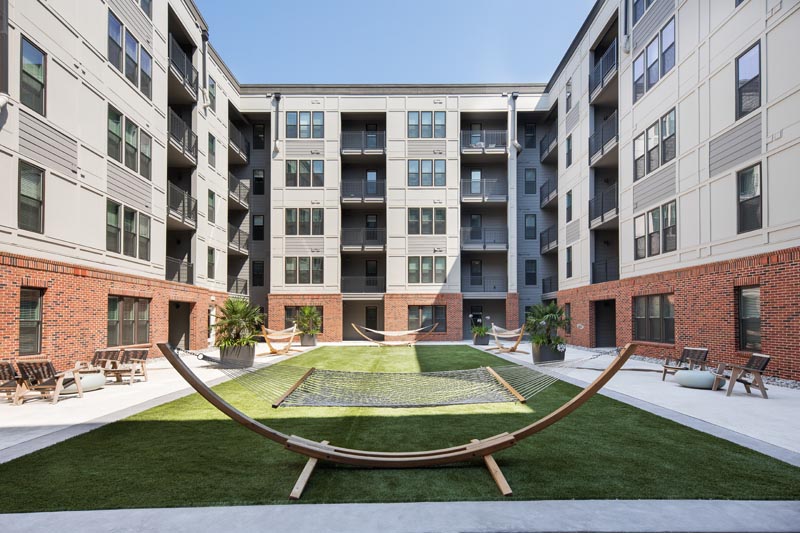 and the other featuring a pool deck.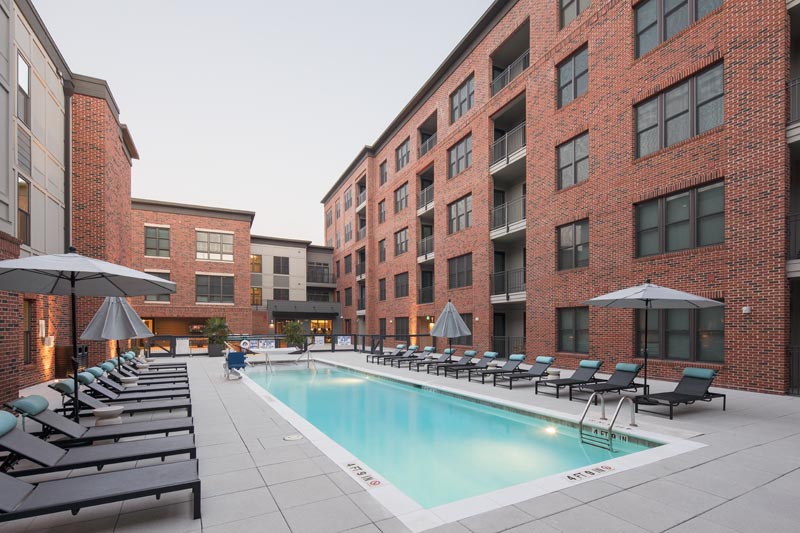 Meeting Street Lofts has a generous amount of amenity spaces for residents to work, relax, eat and entertain.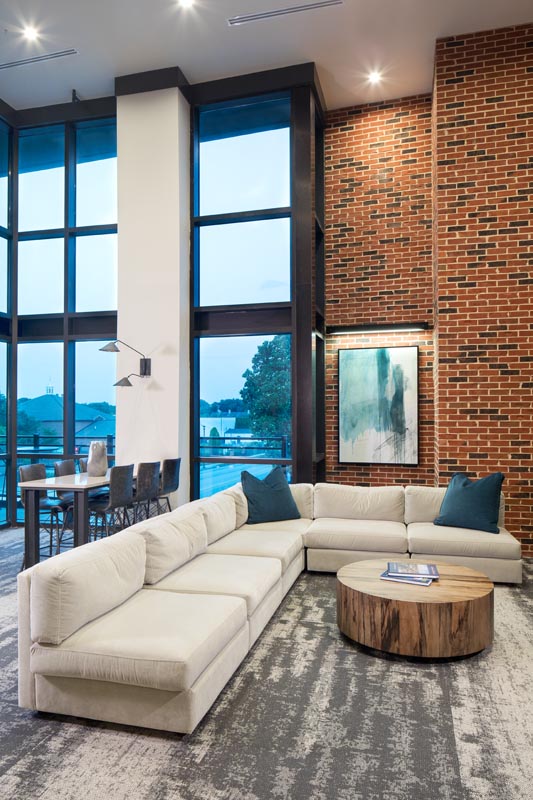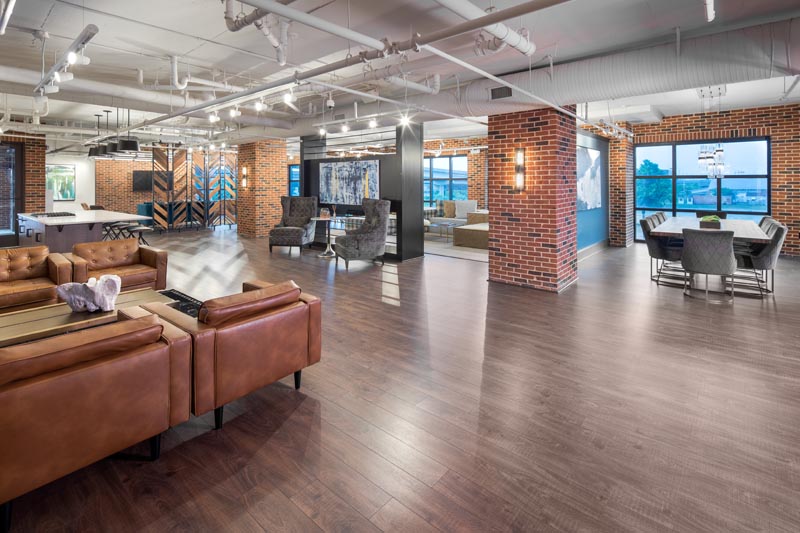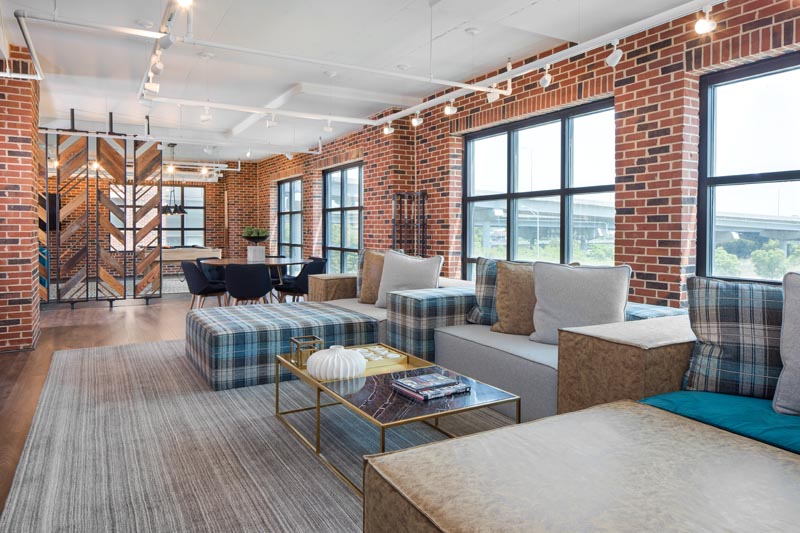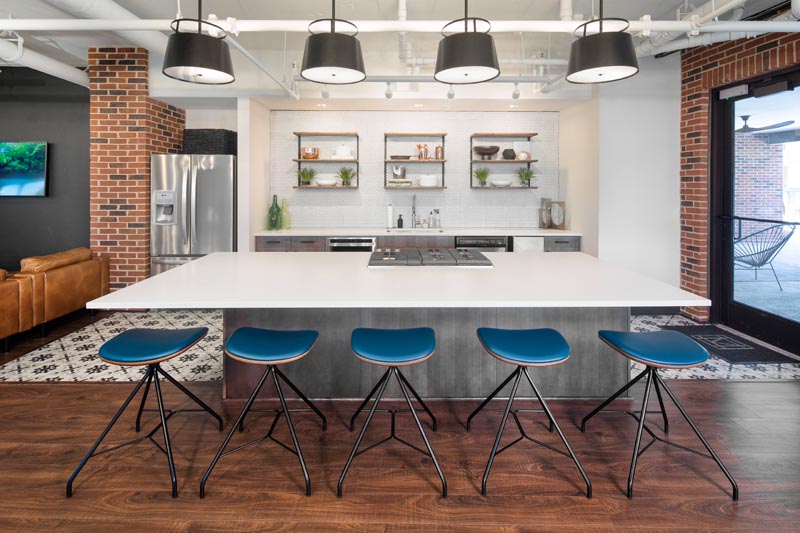 The rear side of the building forms to the highway ramps behind it. The community features two prominent reclaimed water tank units.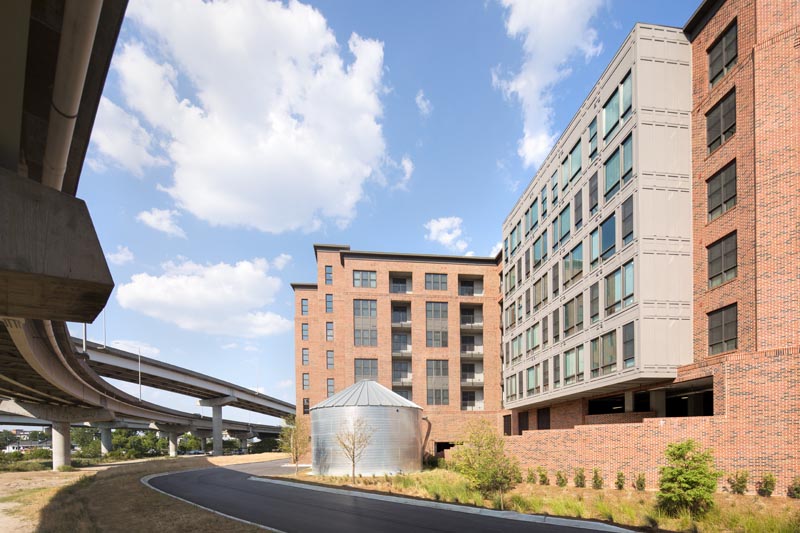 Last is the evening "hero" long-exposure shot as traffic jets along Meeting Street. Was a pretty fun project, definitely part of an increase in multifamily in downtown Charleston. Until next time!