First and most importantly…HEY DAD!
I hadn't done a lengthy road trip since my Colorado/Utah trip in 2007 and this seemed ample opportunity to do so, and having one of my best friends get married seemed ample excuse to launch what totaled to 2369 miles of a glorious, breath-taking, unbelievable amount of …
…rain. Just warning you, there's a lot of bad photography ahead, this wasn't the most successful of ventures even when weather conditions were "optimal"…I just didn't do that well, but it was still a very rewarding trip.
Wednesday, June 3
Drove halfway up to see Ira and Errol and their new house near DC. Was very good seeing them, it was the first time I had seen them in the new digs since they moved from Raleigh. It was overcast the entire way up and began to thunderstorm that evening. As soon as we returned from dinner, the power went out!
Thursday, June 4
I took the quick quick jaunt from DC to Baltimore to meet my friend Eric for breakfast. He's rebuilding historic airplanes and is keeping weird hours, so morning worked best for him. My original intent was to take a few hours in Baltimore and surrounding areas to do a bit of photography, except – you guessed it – it was raining. So I drove straight home to Jersey to see the parental units. They look good.
Friday, June 5
By this time I became convinced the rain was going to follow me everywhere. It stormed all day and all night. That evening I had dinner with childhood friend Kim, her husband Luis, and their two adorable children. Kayleigh was a total trip!
Saturday, June 6
Went to church with my folks that morning – it was still depressingly overcast. However by that afternoon, the sky gave way to some relatively clear skies and some great clouds. Just in time for John and Lysa's wedding, which was on a boat off of Point Pleasant. Awesome sunset off the boat. It was the first time I had seen many people in over a decade, including John's family. What was odd about this was those that knew me back in high school didn't recognize me at the wedding for the first hour or so, but I was the only black guy at the wedding besides the photographer! I mean, seriously, I was the only nerdy looking black dude with glasses in the entire town, so you've gotta be able to mathematically deduce that's me, right? Right? So anyways, it was a good time and I was happy to see them finally hitched. Somewhere in there was a realization I was approaching middle age – sometimes I feel like it and other times I don't.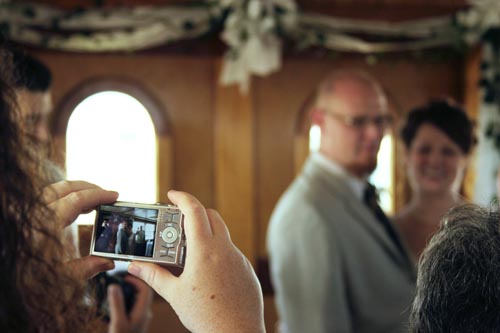 Sunday, June 7 – Tuesday, June 9
I spent Sunday with the folks and took the trek across Pittsburgh on Monday morning. Mostly overcast with intermittent rain. Stayed overnight in a hotel and on Tuesday traveled to Fallingwater. Along the way, I took some photos between raindrops in and around the towns of Connellsville and Dunbar.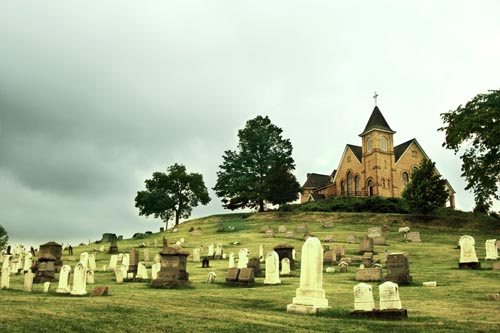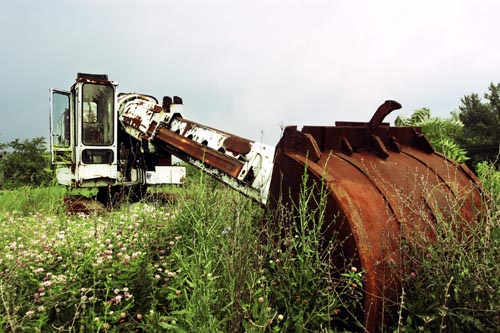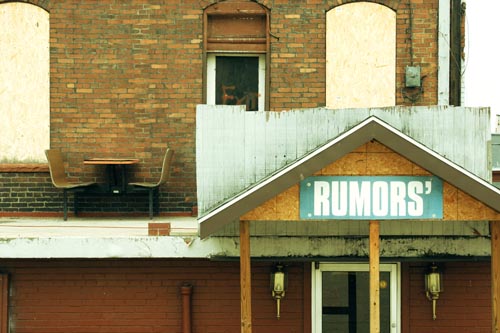 As a soon-to-be-licensed architect, I figured if I don't at least stop by Frank Lloyd's Wright's masterpiece, I might be in for a caning by the AIA or hastily admonished by my peers. The tours were rain or shine, so I went…that's right…rain.
Well, Fallingwater was awesome and very inspiring, it was clear where Bennett got many of his organic design influences from. As a visitor, you're only allowed to take photographs in particular locations and certainly not for commercial purposes, so I didn't stress on taking a lot of photos, just wanted to see the house. Definitely way ahead of it's time and worth the trip!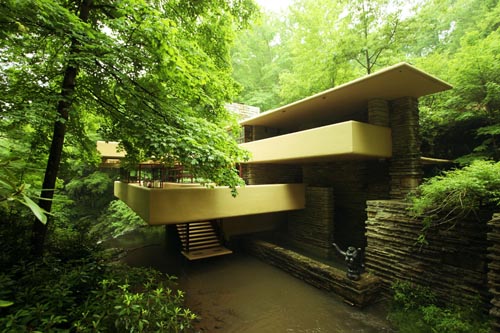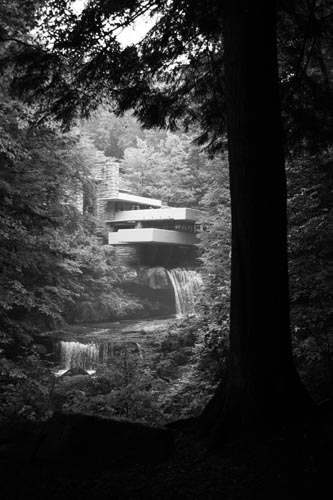 Did some highway photography off I-76 on the way to my couchsurfer's place, Heather. A Pittsburgh native, she was cool to hang out with and very hospitable.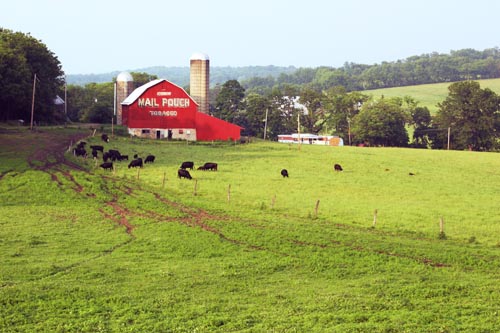 Okay, now Pittsburgh itself is a total labyrinth – my poor Garmin GPS didn't know where to go or where it was. Between highway loops, simultaneous left and right turning lanes, tunnels, one-way traffic and a gaggle of bridges, it is one tough city to navigate. Now a couple of my friends asked me, "Why would you go to Pittsburgh? Like, what's there?"
See, now some people are perfectly satisfied with boring cruises, laying out on the beach, being a complete mindless vegetable, and seeing the same redundant drivel over and over and over. Hey, if that's what they like, fine, but that's not my style and the fact I find that sort of thing VERY dull isn't weird. Give me some context. Now to be frank, I'm not a huge fan of the architecture in Pittsburgh though Vinoly's new convention center seemed okay from the outside. Pittsburgh and the surrounding counties are really a sum of its parts, a virtual playground of urban and industrial artifacts. However, there is SO much it's impossible to see all Pittsburgh in the mere 3-4 days I had there (over 400 bridges!) It would have to relocated there and take years to discover all the nooks, crannies, and gems that the Steel City has to offer.
Wednesday, June 10 – Thursday, June 11
The cities of Pittsburgh and Seattle are polar opposites in atmosphere, industry, architecture & urban planning, climate, but share one key thing in common – the skies are often overcast and it rains a LOT.
The duration of my Pittsburgh stay was no exception and posed quite a challenge for me. It wasn't even interesting storm clouds, just mundane uniform gray. I had a gut feeling that I was going to working mostly in black and white.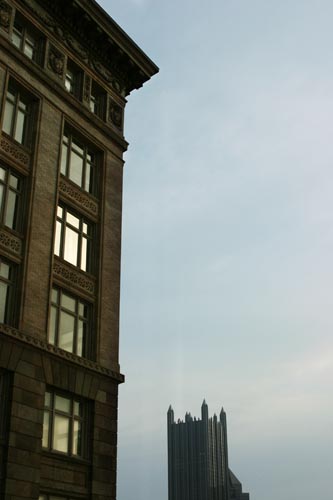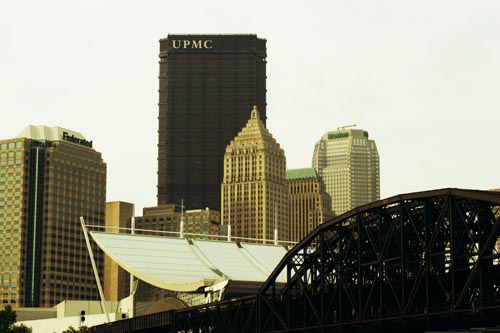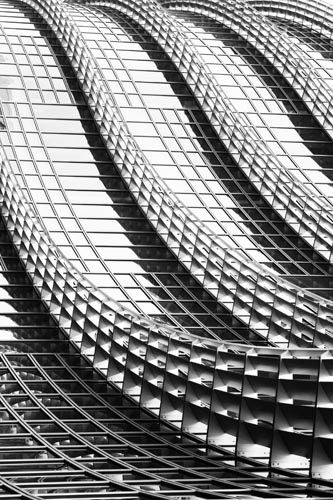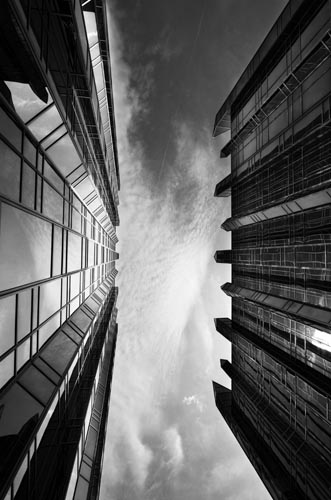 The sun actually came out for about one hour, enabling me to take the last picture above at the PPG Center. During lunch on Wednesday I had lunch at Primanti Brothers. There's a bunch of native Pittsburgh folks reading this but for those of you who don't know, it's some place you have to go otherwise you don't have the full Pittsburgh "experience". My dear friend Eric raves about the place and I asked Heather about it. Her response was basically, "Uh…it's some place you do have to go to." Basically the premise of their sandwiches is this – because the mining workers and truckers were in such a hurry, they wound up tossing everything that was part of the meal in between the sandwich bread, including meat, french fries, cole slaw, and helpings.
Sounds disgusting doesn't it? But a lot of people rave over it and it did launch chains like the Primanti Brothers. So I ordered the least offensive thing on the menu – some sort of three cheese concoction. They threw in the french fries and the cole slaw.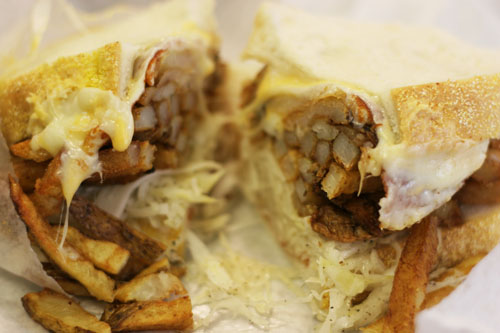 I took a bite. And…blech. First, I'm not a huge fan of cole slaw or the tasteless white bread these guys use. So I was like…okay, maybe it's the cole slaw…I removed that and attempted to eat the rest of the sandwich. It was a passable but I just couldn't eat the combination of ingredients, it didn't taste good to me (sorry Eric!). I'm thinking that's maybe because I wasn't in a rush and didn't actually HAVE to shovel down everything in one sandwich. An acquired taste, that's for sure!
The rest of the day was cloudy and raining, so I focused on a lot of subject matter that didn't rely on the sky so much. Though I didn't get to shoot exactly what I wanted I did find some neat things and despite the weather, discovering the city proved to be very rewarding. It is one heck of a town.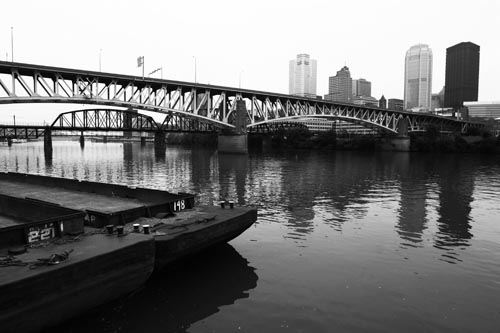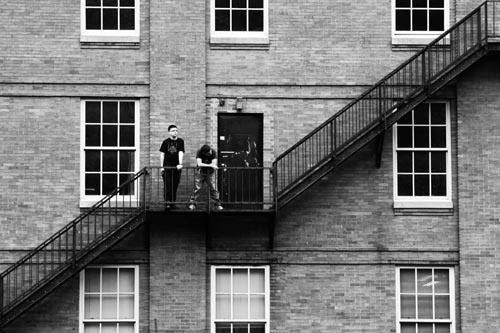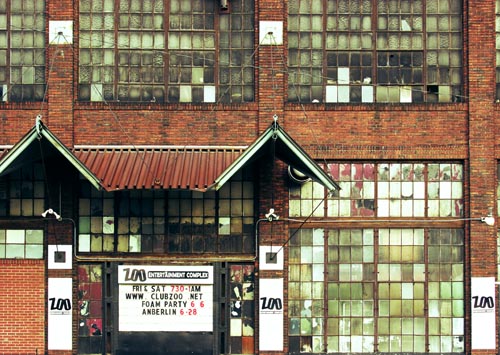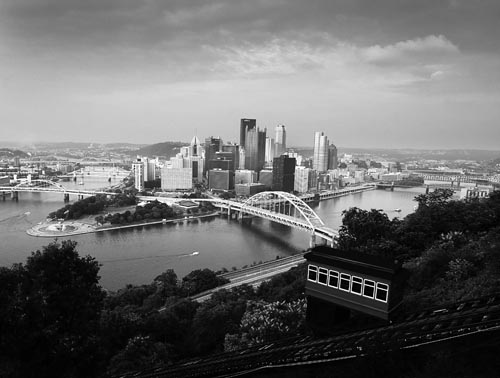 Part II coming….later.