Clark Patterson Lee recently finished an ambulatory surgery center for Caldwell UNC's Rivercrest Medical Park in western North Carolina. The new building (left) steps forward and linearly pairs with the existing medical building (right) in elevation.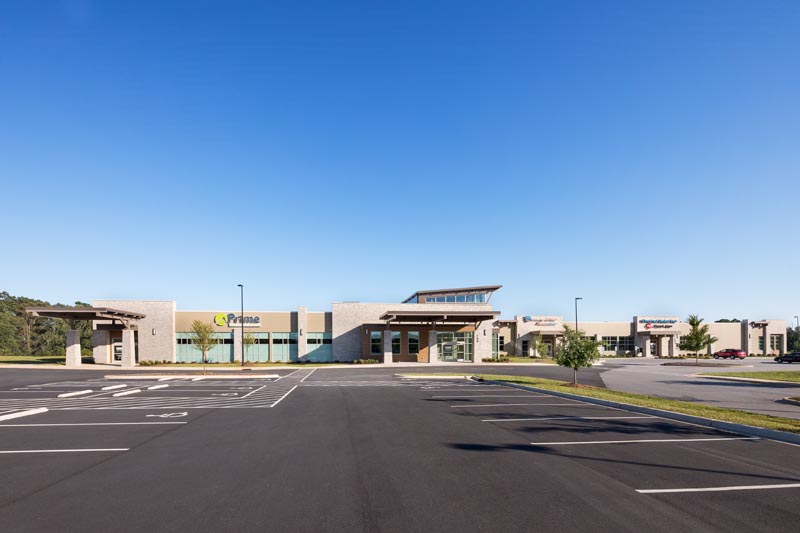 Solo, the surgery center relies on exterior overhangs, canopies, and generous fenestration to dynamically extend the visual footprint out, while simultaneously allowing views into the public waiting area.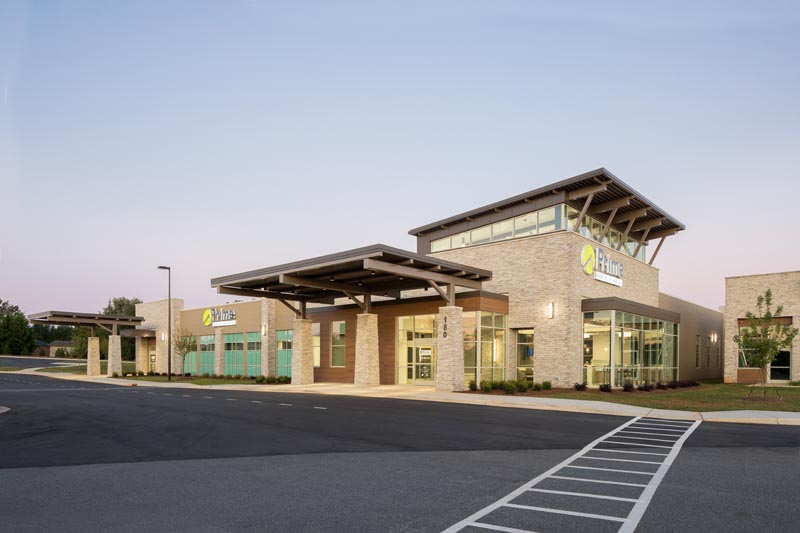 An assembly of vertical light fixtures falls between the clerestories of the grand waiting area with a calm, subtle material and color palette. To the immediate left of the waiting room are consulting offices, dividing private from public, to the right are lunch-style tabletops, and to the rear is a cozier waiting area with couches and electric fireplace.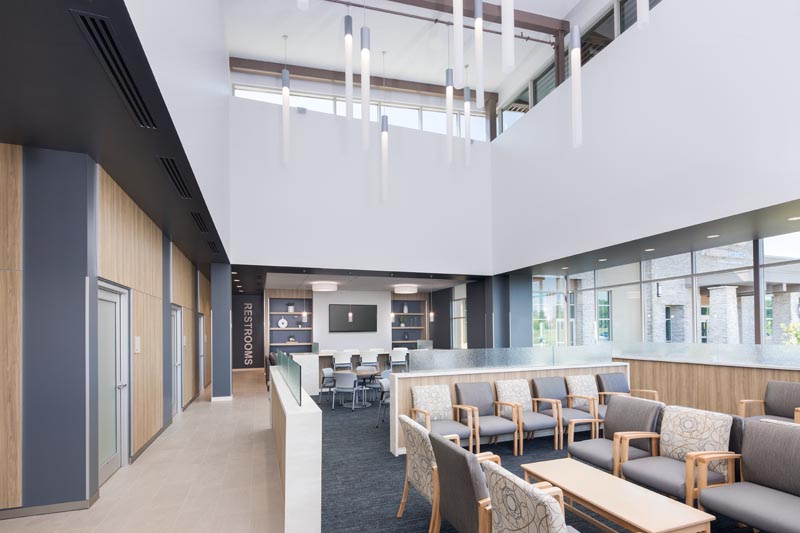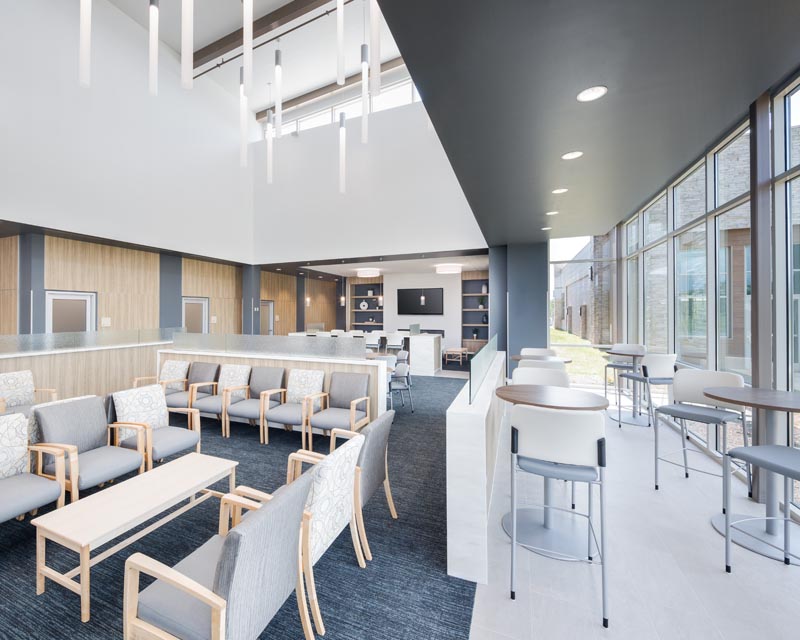 As both a former designer and a photographer who regularly enters new buildings, I'm a sucker for good wayfinding.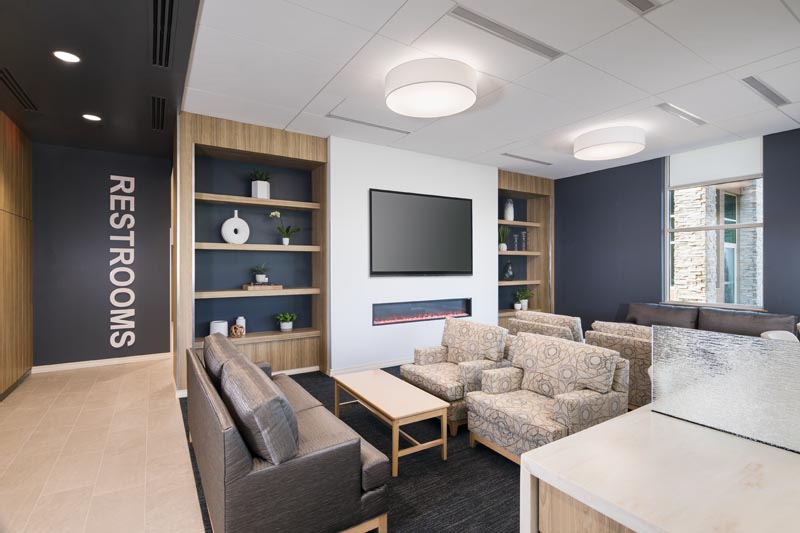 The surgery center itself is planned relatively straighforward with recovery rooms running along the outside, many allowing natural light, with nurse stations and offices concentrated in the center.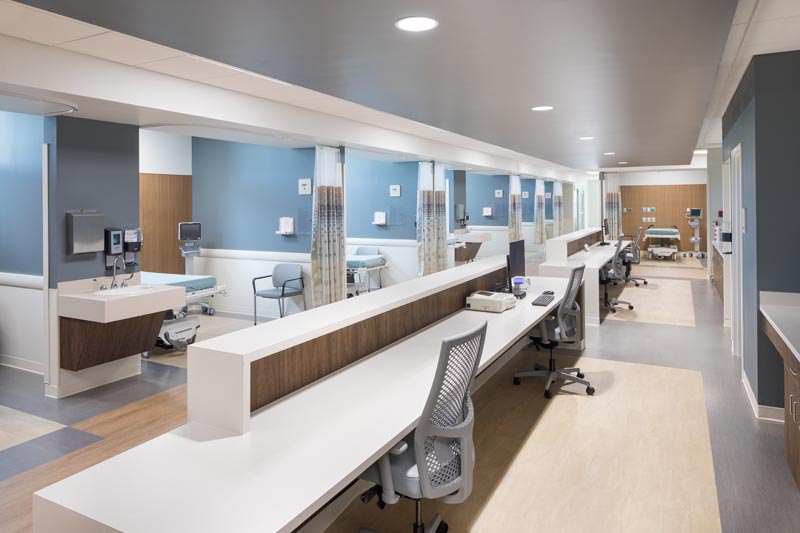 To the building's rear are the operating and supporting rooms.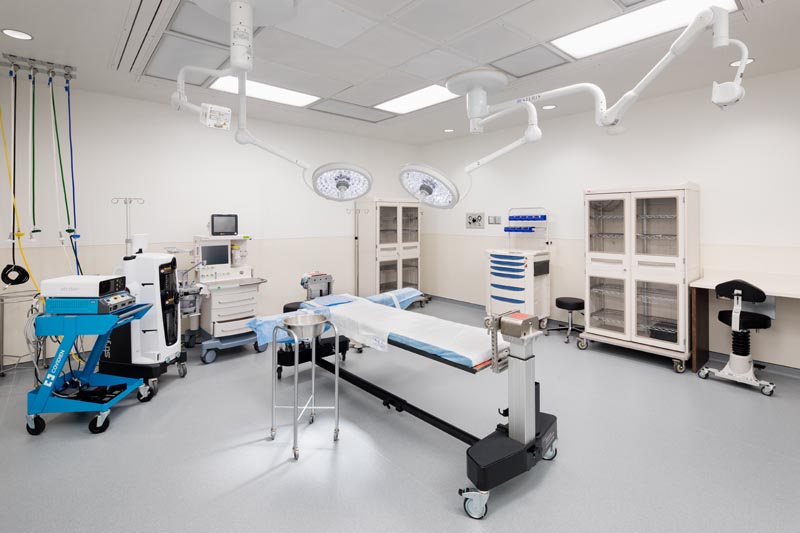 As previously indicated, the architectural lighting allows views inside the building underneath the steep overhang, helping to define the identity of the newly expanded medical park.