Woohoo, my 101st blog post! When I began this blog I was purely an amateur fine art photographer who practiced architecture as my full-time job. Four years later I'm a professional photographer who does a bit of architecture on the side. The bittersweet part of becoming professional is that I rarely get to shoot all the things I purely shoot for fun. So on the occasion I have that chance, I certainly savor the moment. It's been a busy summer with many jobs and a lot of travel on the behalf of my clients. These are a few photos I've managed to capture in between.
This morning scene with dissipating fog was captured a few hundred feet away from a commercial shoot I had about 30 minutes outside of Winston-Salem. As I waited for the sun to rise and light the east face of my building, I turned and saw this sight down the road. I realize the 'tree in a field' is cliche, but I still consider it beautiful to see in person. So I snatched up my other camera, swapped a lens, and jogged over to capture this scene – then jogged right back to start my architectural shoot.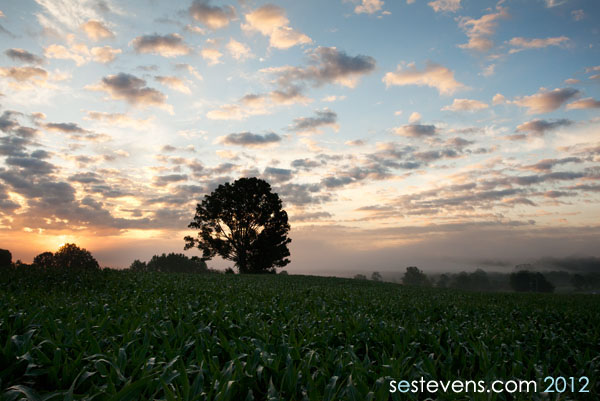 Sunrise over East Bend (2012)
I had an evening architectural shoot that had to be cancelled, so since I was in a photography mood and had a full moon, used it as an excuse to go downtown. That night I took a different view of the former Progress Energy (now Redhat) building than I did last year.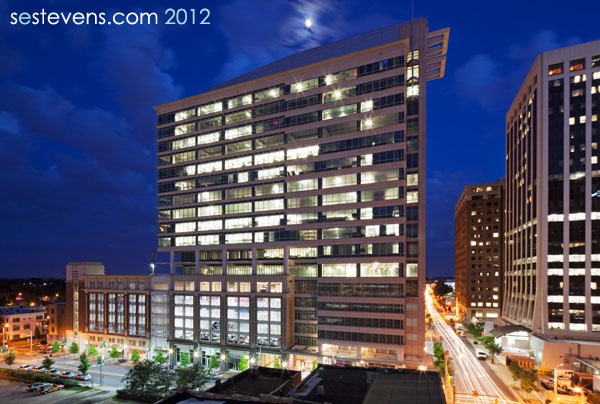 Raleigh Lights (2012)
A few weeks later I traveled near downtown in the morning to take a tilted photo of an old auto sales building.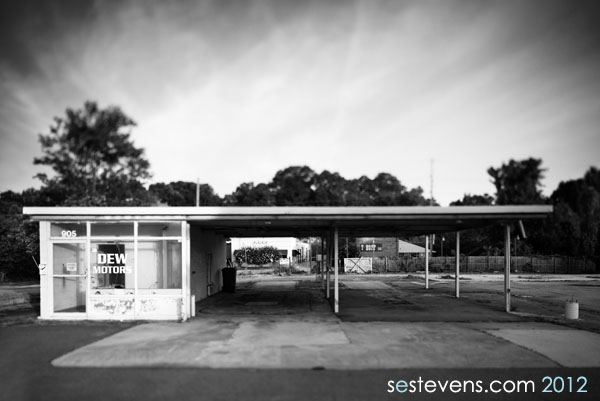 Dew Motors (2012)
In late July, I took a rare stab at portraiture at the request of one of my friends, Kestrel.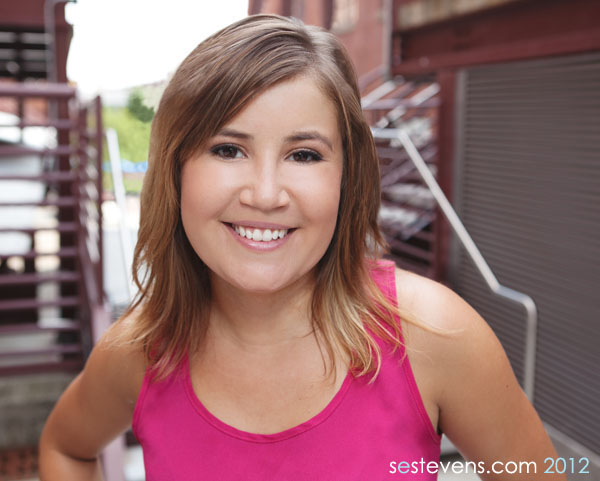 I had obligations for three different clients between Winston-Salem and west North Carolina. On my most recent work-related trip, I took an extra day or so to visit places I didn't get to see during my last trip to the mountains. I stayed near downtown Asheville where I captured a long-exposure on Tunnel Road.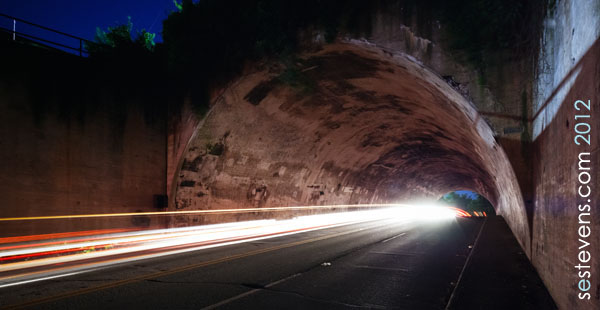 Tunnel (2012)
Okay, so let me tell you what happened AFTER taking this photograph. It's near 11pm. It's a dimly lit area and I'm heading back to my car which I left at the hospital complex. I'm dressed in a t-shirt, shorts, Yankees cap, and bulky backpack with tripod strapped to it, slightly sticking out. It's dark, it's late, and I have a lot of expensive equipment on my back so I'm especially cautious.
As I returned towards the hospital campus, a car sides along next to me, the window rolls allllll the way down, and a white man, seemingly in his 60s is trying to get my attention. The area is well-lit but totally empty on the weekend. Drawing on all of my previous experiences walking around urban areas at night, I'm thinking to myself, Oh crap maybe it's a doctor and he's wondering what I'm doing in the area, immediately proceeded by Holy cow, what's he doing rolling his window down like that, is he nuts?!
In a guarded manner I asked, "Yes, can I help you?" which for my followers outside of the southern USA, roughly translates into, "What you looking at?"
That's when I notice what I presume to be his wife in the passenger seat, with an unfurled paper map as he inquired, "Yeah, uh – do you know where Patton Avenue is?"
Chalk that up as something that's never happened to me before. To put this in proper perspective – since the age of 18, my experiences walking to destinations at night have been radically different, treated with much suspicion, no matter how safe or unsafe the area may be. It's happened with police in major metro areas, it's even happened repeatedly on my own college campus walking back to my dorm room from the architecture building at 3 a.m – wondering what I'm doing. When I was an amateur photog city patrol drew weapons on me in broad daylight only to be relieved I was just holding a camera (good story, laughs had by all). As a photographer, particularly one who captures the isolated urban and rural settings I prefer to shoot, you're accustomed to attracting suspicious eyes. However, as a black photographer often mistaken for younger than my age, I've come to expect being interrupted with double the frequency – with or without a camera in hand. So I'm accustomed to getting stopped by SOMEBODY in public or semi-public areas. The last thing I'm anticipating is being asked for directions.
Already taken aback (which is no easy feat) and having helped them out, the couple then went out of the way to offer me a ride – which by then must've made my jaw DROP. 😮 I politely declined, partially because I was almost at my destination but also I didn't want this nice couple to begin thinking that offering strangers a ride at 11pm was a good idea – even if it was only Asheville. I'd hate for it to become habit forming and have to see their kind, unassuming faces plastered on the 10 o'clock news, you know? In the current American sociopolitical climate, it was a refreshing relief and certainly provided me a bit more faith in humanity, even if as a temporary respite.
The next day I had the time to take two easy to moderate hikes that I didn't get to take last fall, one to Linville Falls and the other to Crabtree Falls.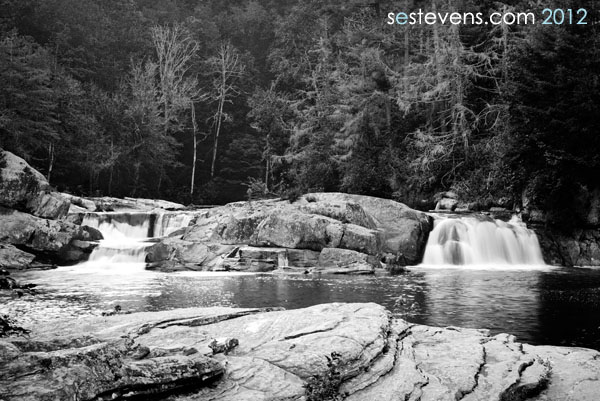 Linville Falls (2012)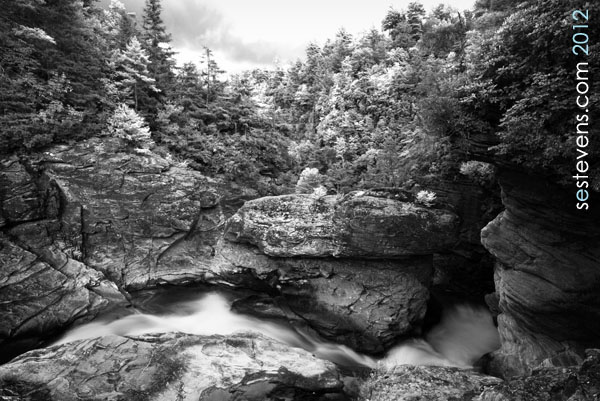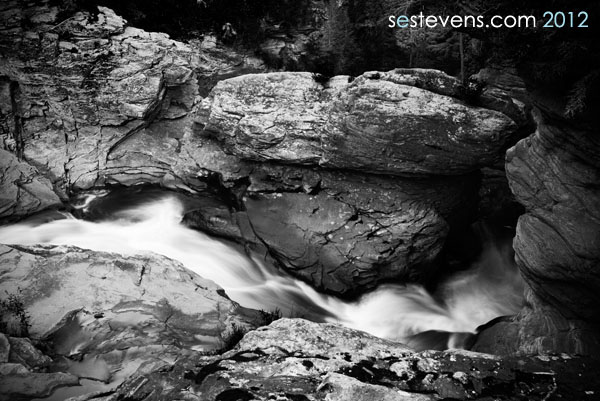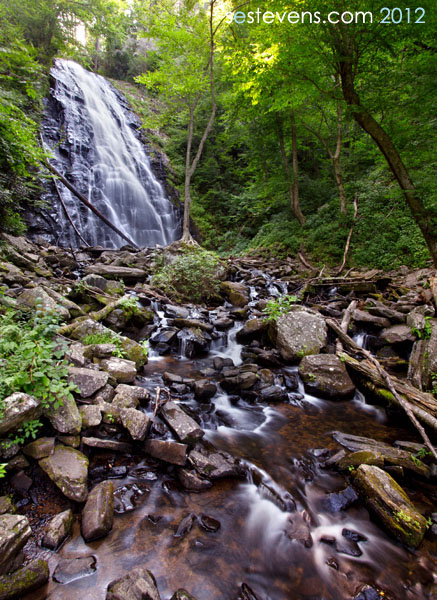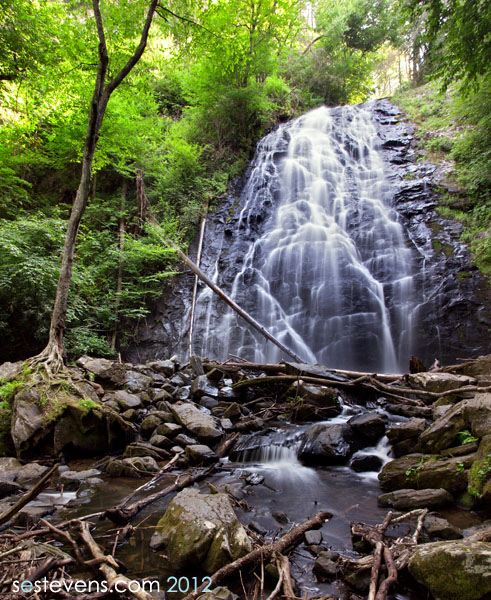 Lastly, this was at an overlook on the Blue Ridge Parkway or a highway close to it. Think it was Highway 221. All I remember is I got asked for directions here too. 😉