Woohoo!  I finally got away to take some photos for fun! I traveled to the unique Fonthill Castle Estate in Doylestown, approximately an hour north of Philadelphia.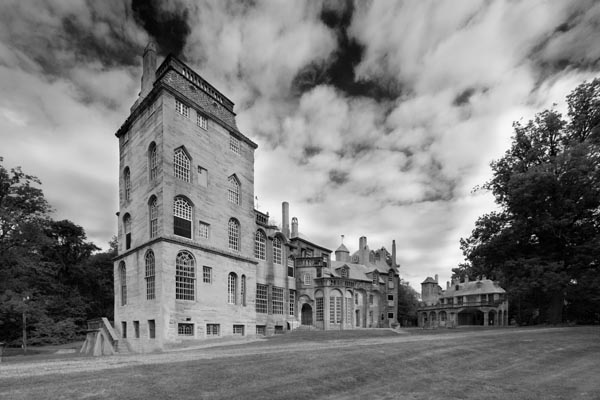 Fonthill was built in the early 20th century by Henry Chapman Mercer an archaeologist and anthropolgist. Mercer had no training in architecture but designed and built the entire house himself between 1908 and 1912. An early example of pour-reinforced concrete structures, the house is an odd assortment of Medieval, Gothic, Byzantine architectural styles layered with decorative Moravian tiles and artistic prints.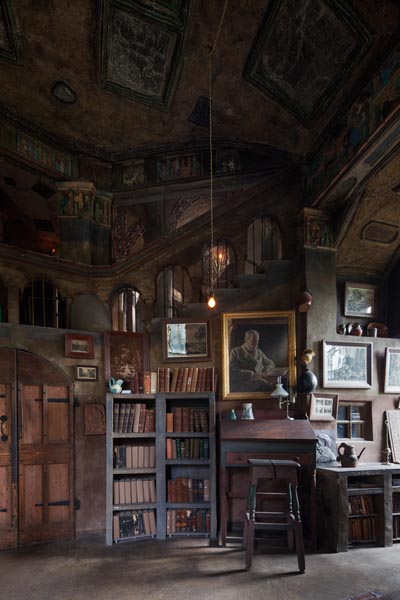 Nothing in this house lines up.  I mean, there's nothing symmetrical or pattern-like in the entire house.  As an architect or photographer, don't try to make too much sense of things, you won't find it.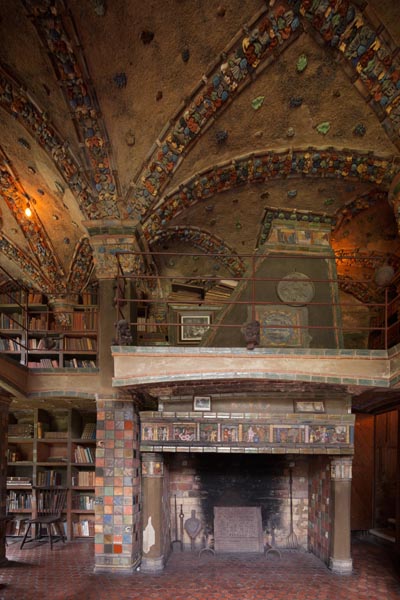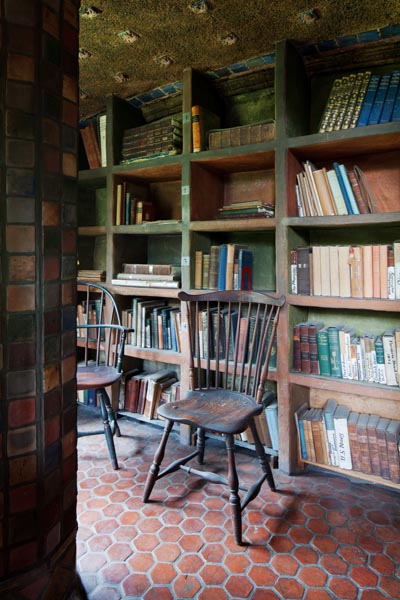 The concrete castle features 44 room sand 18 fireplaces with over 200 windows!   I dig the ceramic work wrapping the chase above the fireplace mantel here.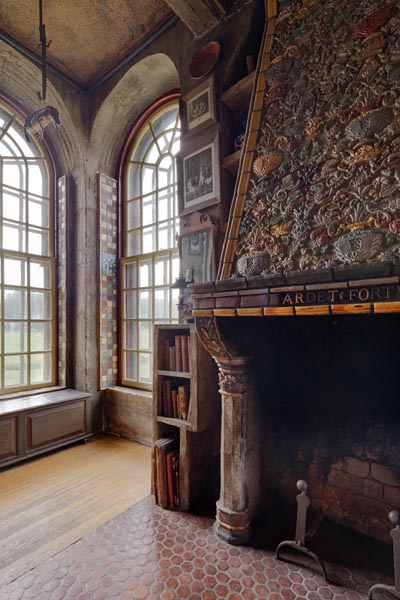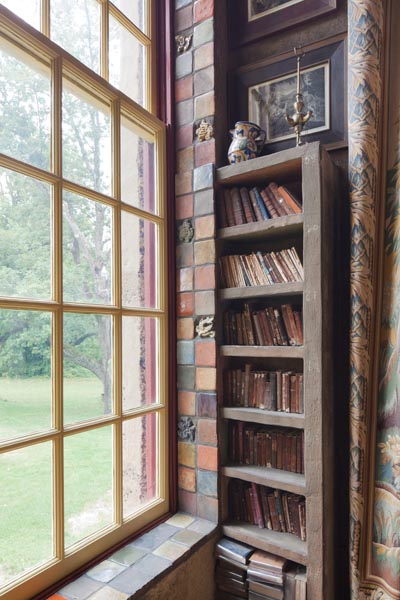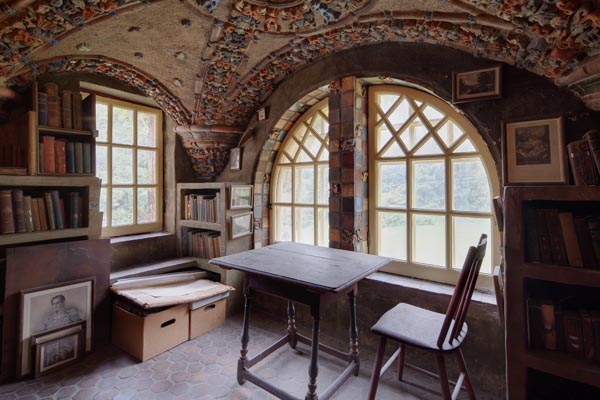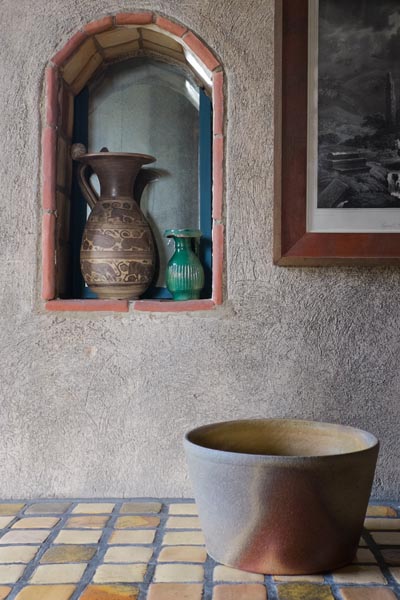 Mercer passed away in 1930 in this very bedroom.  Most of this house remains how he left it.  He gave rights to Fonthill to his housekeeper and her husband, where they resided and occasionally provided tours until 1975.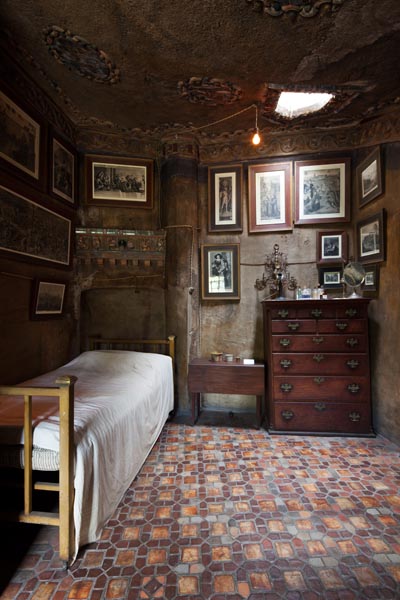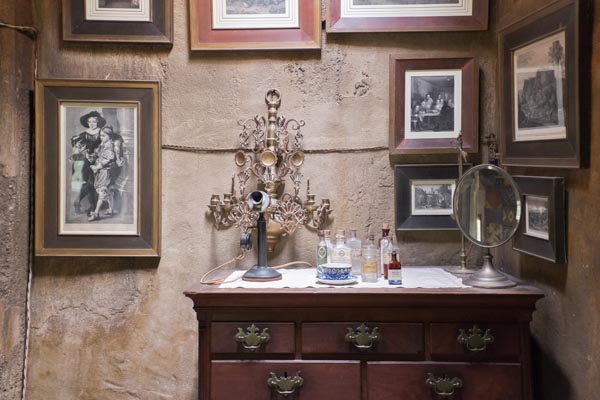 The second-floor study was my favorite spot in the whole house.  Look to the left where you've got a fireplace, skull sitting on the mantel, and Remington typewriter,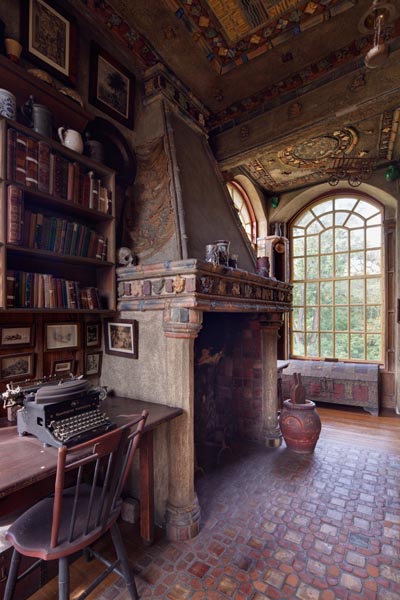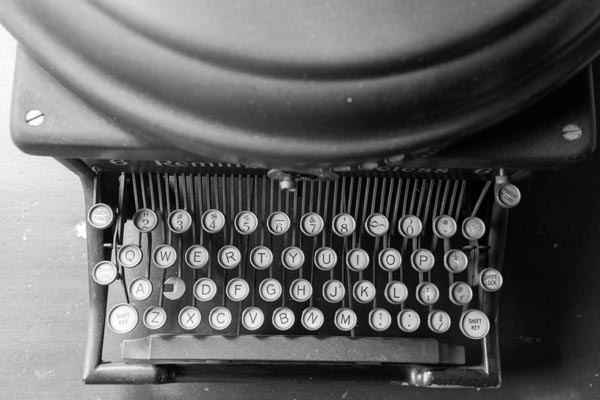 swing to the center and allow your eyes go down the hall into more rooms,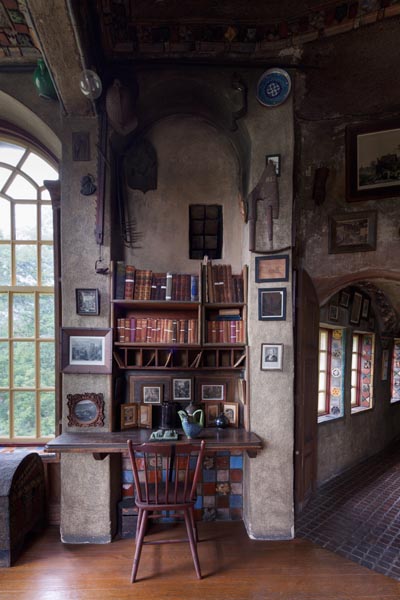 then all the way to the right with a crazy juxtaposition of structure, shelving, and arched entry into an adjacent bedroom.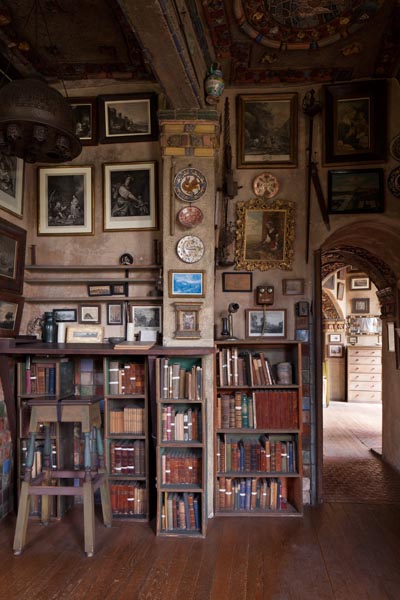 This is that adjacent bedroom.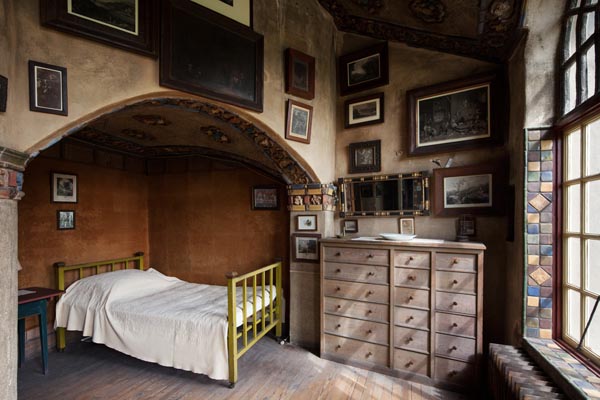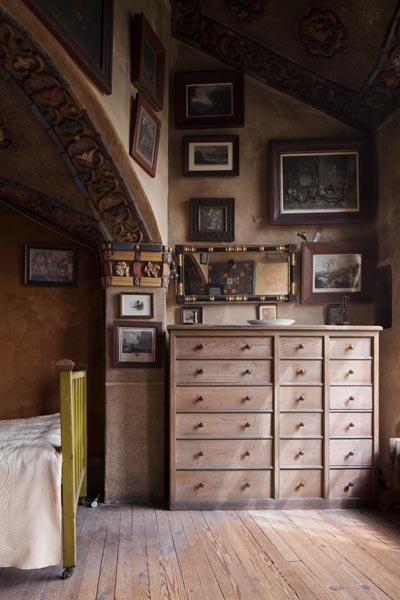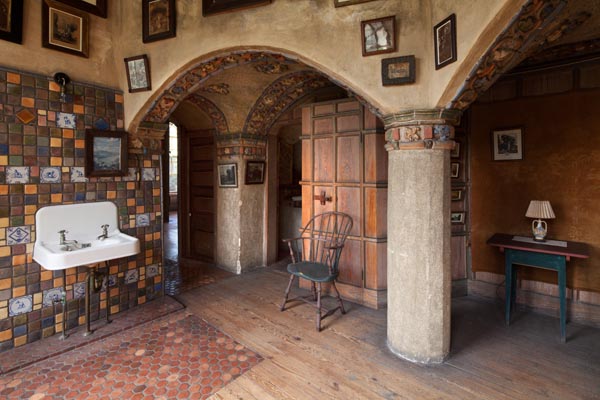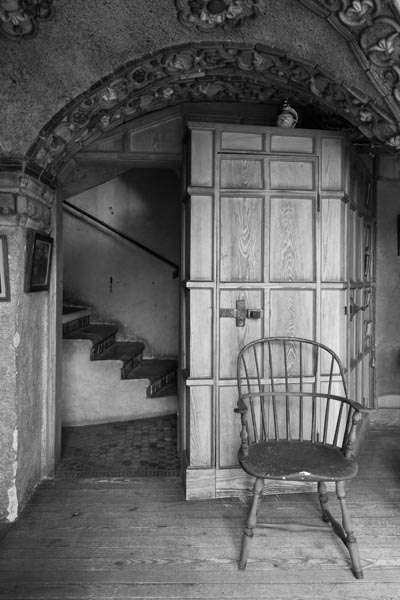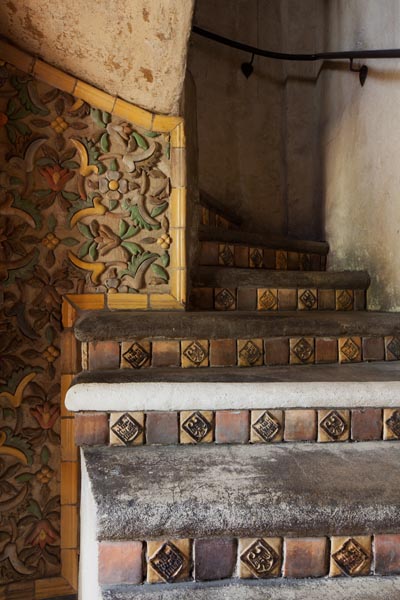 Remember that hall I brought up earlier?  It goes into this little nook with books and ceramics.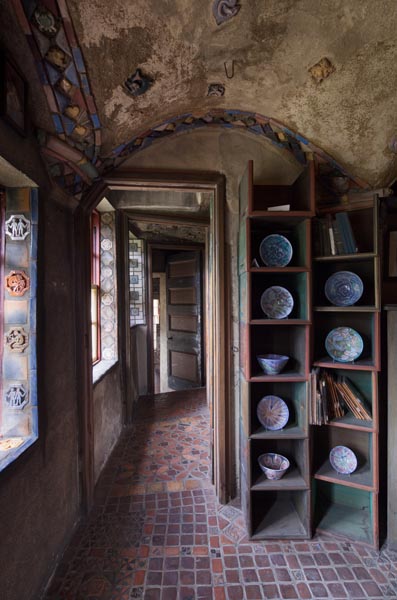 And leads into a bedroom, which has to be the worst lit, dingiest bedroom of them all – and my favorite in the house.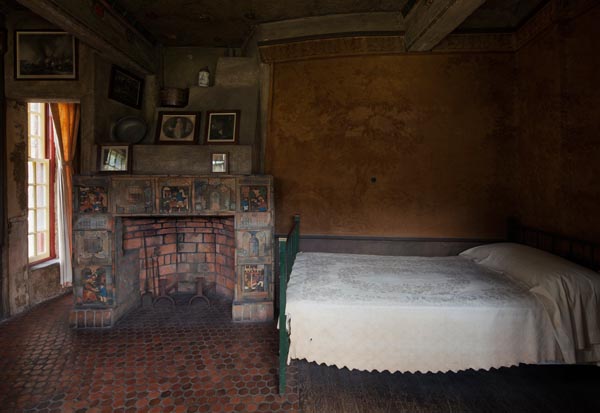 If interested in visiting, visit the Mercer Museum & Fonthill Castle website for more information.
Well this was the rare photography for photography's sake blog, hopefully there will be more personal opportunities to do so in 2016. 🙂