Finally, the last blog from my road trip through Tennessee, Arkansas, and Texas. If my vegetarian and vegan followers will forgive the metaphor, but this is blog is 100% red meat – nothing but architecture, baby – no filler. Actually, you'll also need to forgive me for the literal interpretation because that's exactly what I ate a TON of while in Texas. Did I eat unholy fried foods at the Texas State Fair before Big Texas burned down? YES I DID. Did I have Texas barbecue, Freebirds, and Whataburger? You bet. Did I chase that all down with Shiner? Seems only proper.
The speed limit in Texas ROCKS. I don't even know why they bother posting numbers anymore, they just need to have road signs that claim "SPEED LIMIT: LOL".
Texas will always have a fond place in my heart. For a place in which I lived only six years, the majority of my close, long friendships are with people who currently reside or used to live in the state. I got to see a slew of them in Dallas, whether they lived in town or happened to be visiting at the same time, some for business and others to witness Texas obliterated by Oklahoma. So I actually didn't shoot very much, I mostly saw the wonderful people I've been blessed with in my life.
Before I get too much further – if you're reading this right now, you've likely been following my two-week long road trip. What? NOOOOOO? Well, the below links will catch you right up!
At the earliest opportunity, I went downtown to the Dallas' art and museum district – it's the first time I've been there since many of those buildings were under construction. What was the first thing I decided to see?
The Museum Tower condos. Not because it was some cathedral of architecture but the hilariously tragic circumstances of its construction. Adjacent to this middle-finger that resides in the heart of the museum district is the Nasher Sculpture Museum designed by one of my favorites, Renzo Piano. The museum is built into the sloped city block, with a glass roof above illuminating the displays below. Thanks to the glass skin of the Museum Tower, not only is the artwork inside endangered but surrounding landscape and trees.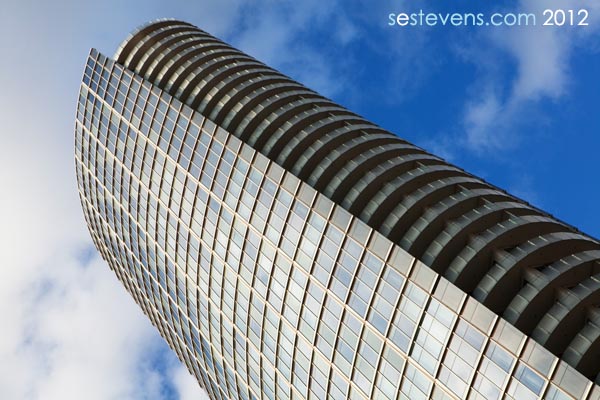 As the sun began to lower, I experienced firsthand the brightness and heat reflecting of this building. It's a veritable furnace. If you're in the Dallas area, there's no need for a tanning booth – just spend an hour in front of those condos on a nice day.
After cackling in commiseration how commercial developers can pretty much ruin anything if they set their minds to it, I checked out buildings that didn't exist the last time I came here.
First stop was the Wyly Theatre, designed by another one of my favorites, Rem Koolhaus.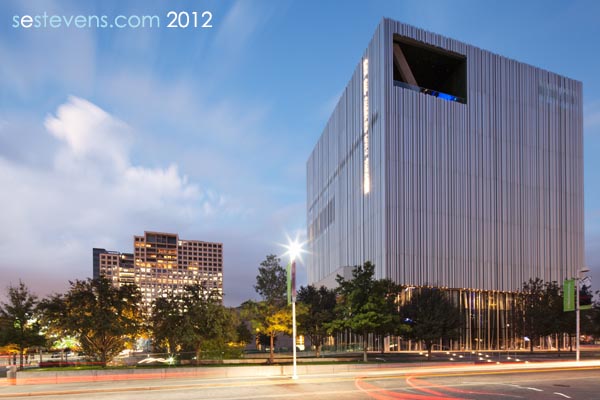 Unfortunately, I didn't get to go inside as there were no showings and closed to the public. It's a shame because I wanted to see the building transform into a robot. Further, the exterior wasn't lit so I didn't get to see the architecture and urban landscape to its full impact. Thankfully, Mother Nature saved the day.
[embedplusvideo height="337″ width="600″ standard="http://www.youtube.com/watch?v=C6Lw5ivG7E0″ vars="ytid=cq-piwoUg5w&width=600&height=337&start=&stop=&rs=w&hd=1&autoplay=0&react=1&chapters=&notes=" id="ep4436″ /]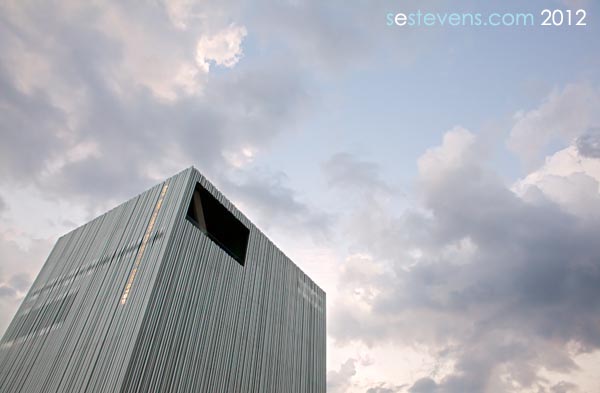 Wyly (2012)
Another place I didn't photograph was across the street at the Winspear opera house, as a matter of bad timing. There were outdoor events, but nothing going inside the theater, so the lights never turned on. The day hours were either too cloudy, or there was too much activity going outside to get relatively clean shots.
One of my very good friends, an architect in Dallas recommended checking out the new Calatrava bridge and Perot Museum of Nature & Science by Morphosis. She was right about the Calatrava Bridge – you kind of wondered if he did the design himself or if he just had an intern do it; it would feel more exciting if I hadn't seen all of his other work which is much more stunning. I may bother attempting to photograph it when I have more spare time.
The Perot building, under construction, is the first Morphosis design I've ever seen closeup. Next trip to Dallas, I'll be interested in scoping the outside a bit more along with the exterior.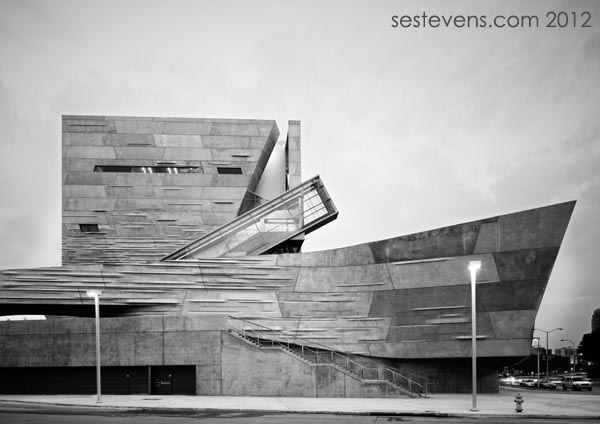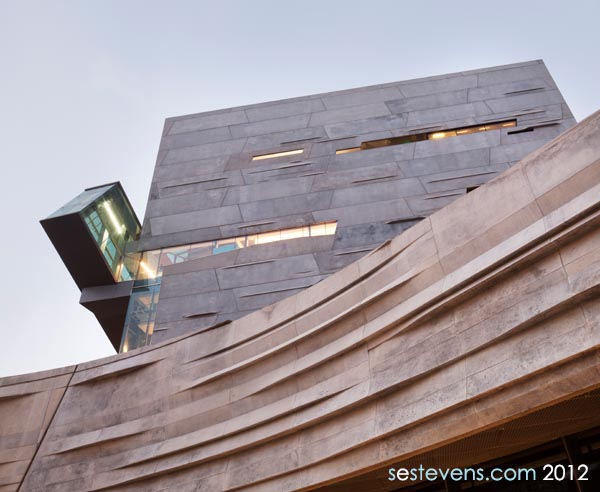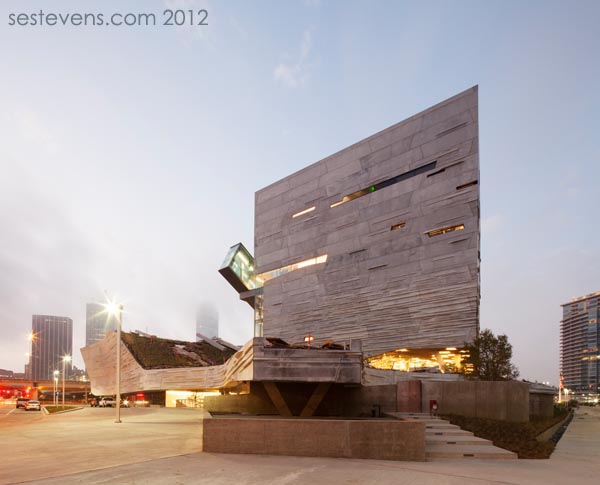 I also returned to a design of another one of my favorite architects (yes, you're noticing a trend here), Tadao Ando – the Modern Art Museum of Ft. Worth. I first visited this building in 2006 in the early throes of pursuing photography as a hobby while still grappling with my Canon 10D, so wanted to see how I'd capture the building today.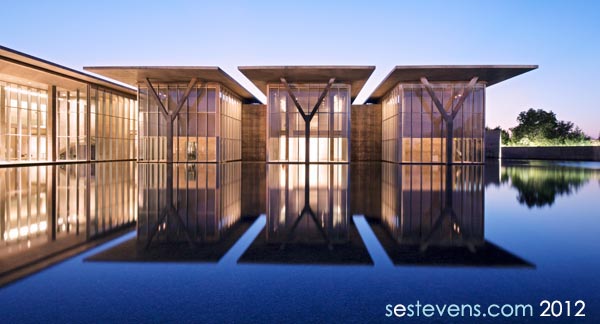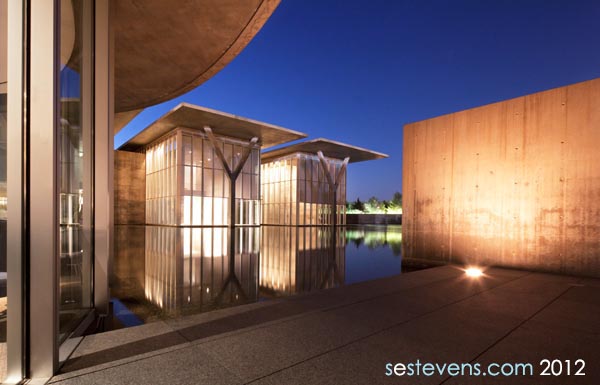 Modern Art Museum of Ft. Worth (2012)
While on this trip, I got to meet Jason Witherspoon, a Dallas fine-art and architectural photographer. We're both self-taught, entered photography from different professions, and experienced early success in fine-art; he did it in less than a year and I'm interested in observing how he progresses and grows over the years. We talked shop – business, equipment, prints, digital processing, and of course – the capture. It's a super-interesting and fun educational experience talking with someone who captures similar subject matter but with a drastically different style and approach to your own. It's even more fun to shoot with 'em. He told me about the Irving Convention center which I did not know about. HOW DID I NOT KNOW ABOUT THIS BUILDING? It's a photographer's playground, so he took me out there.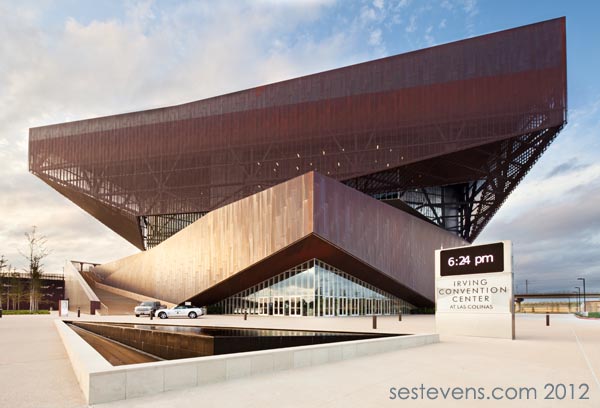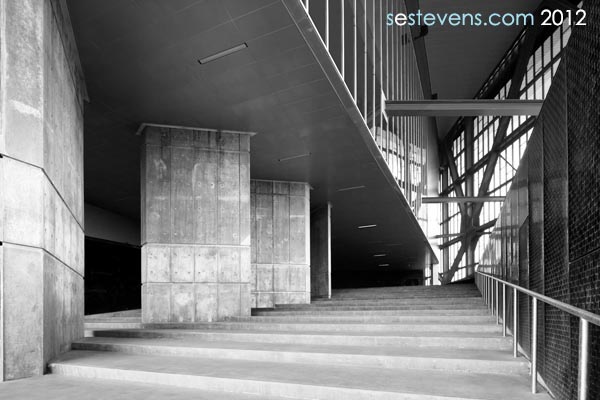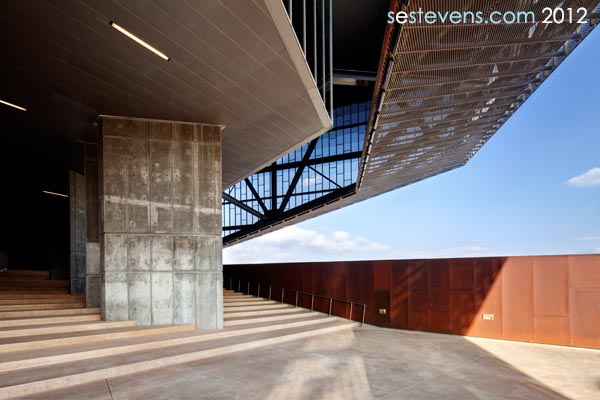 The above image was captured with my Canon 5D Mark II and 17mm tilt-shift lens. The below image was captured with Jason's Nikon D800 and 24mm tilt-shift. Now – I do think Canon maintains an advantage over Nikon with their tilt-shifts, but they're losing ground with their camera bodies. Right now, not only are Nikon's latest bodies cheaper – they're straight-up better. Hey, CANON – if you can make a $3200 camera that good, I will buy it, you've given me zero reason to upgrade to 5D Mark III, I'd rather just jump to one of your 1D series.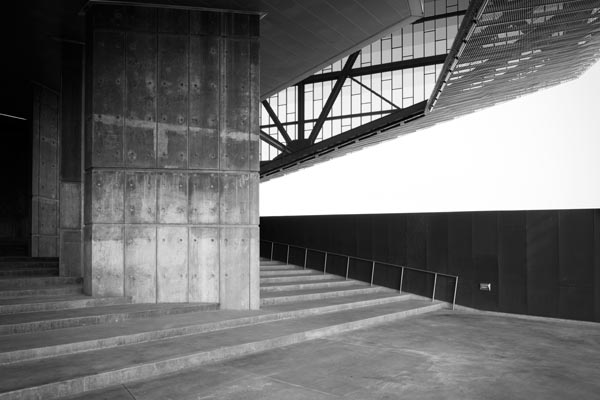 Inside the Frame (2012)
Okay, no more bitching at Canon – this piece of architecture was a great opportunity to do what I love most – manipulate the heck out of presenting a building with wide angles and tight crops.

Heaven's Gate (2012)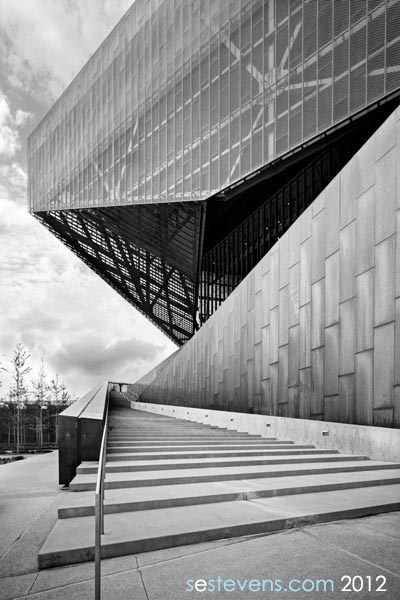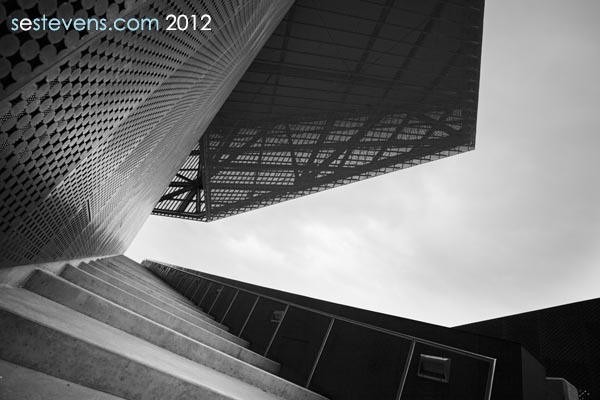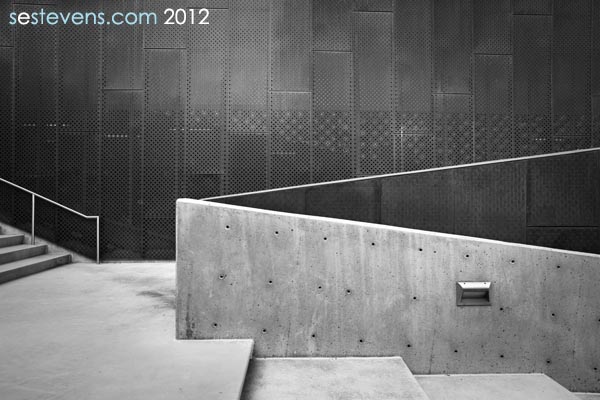 Slope (2012)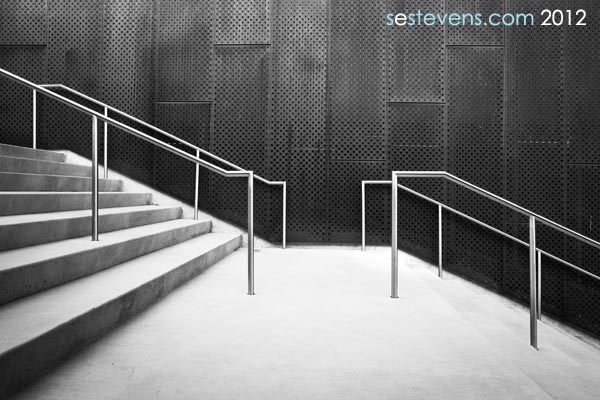 Split Level (2012)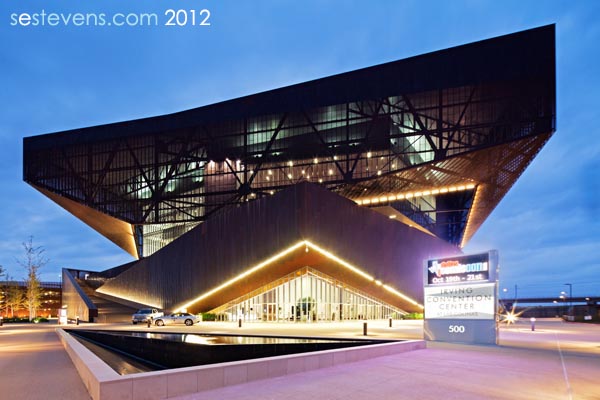 Yuuuuuuuuuuuuuuuuuuuuuup, that was as much fun as it looked like. Maybe next time around I'll spend more time in the area to some greater detailed exploration for these and other sites.