Last year I returned to Myrtle Beach on behalf of W.M. Jordan Company to photograph the South Bay Inn & Suites located along the beachfront. Here you can see the hotel at sunrise with the Second Street Beach Pier in the background.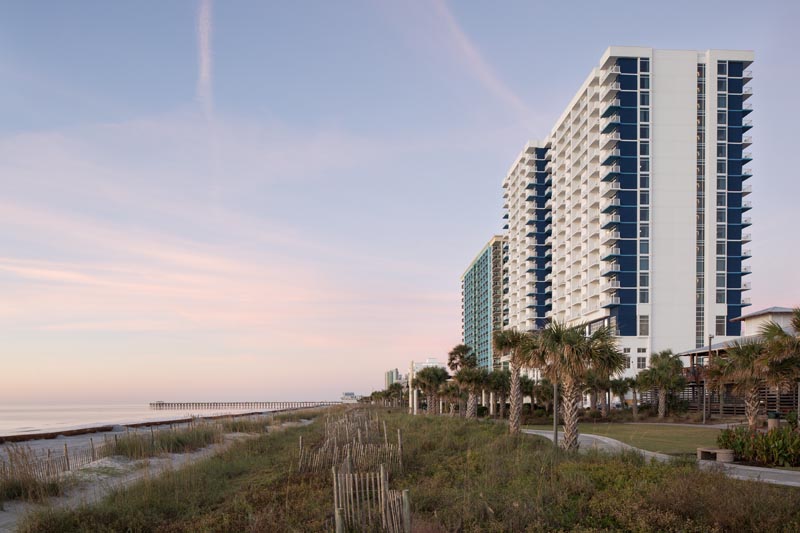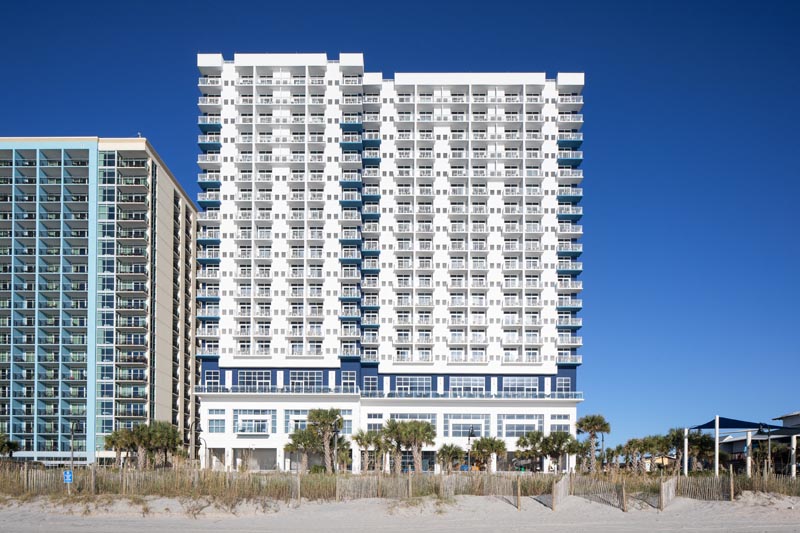 The hotel lobby is located on the 3rd floor of the building, featuring check-in, restaurant & bar, coffee kiosk, and breakfast area.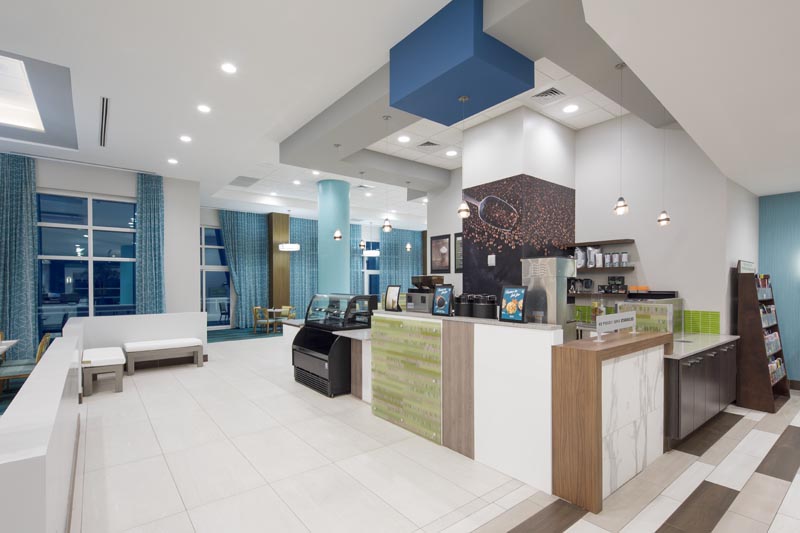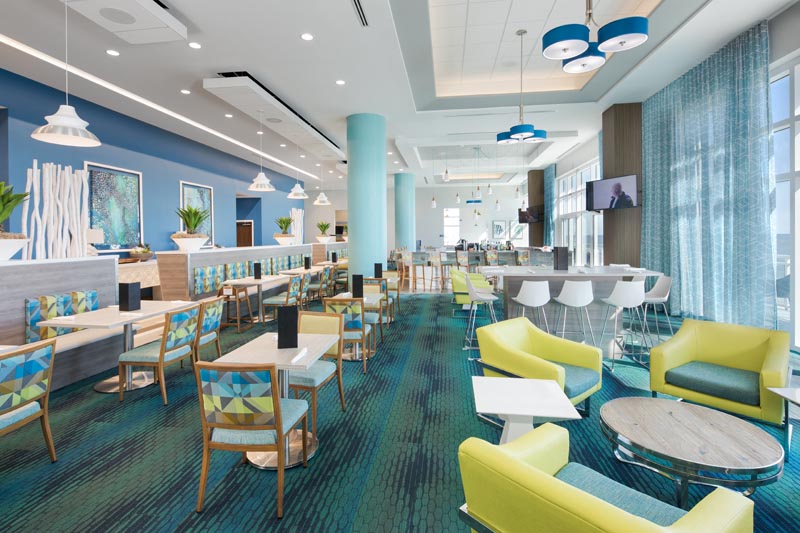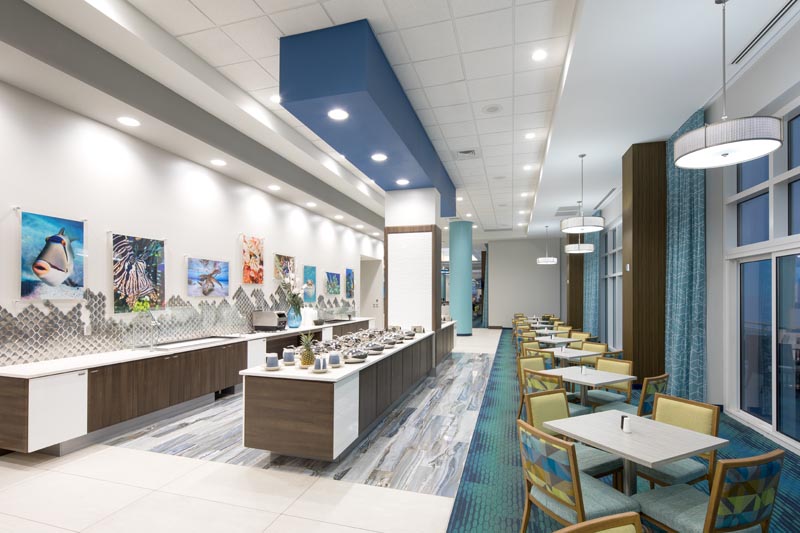 The guest rooms were spacious and nice, featuring blue and tan color schemes in every variation. Kitchenettes featured full-refrigerators and electric stovetops.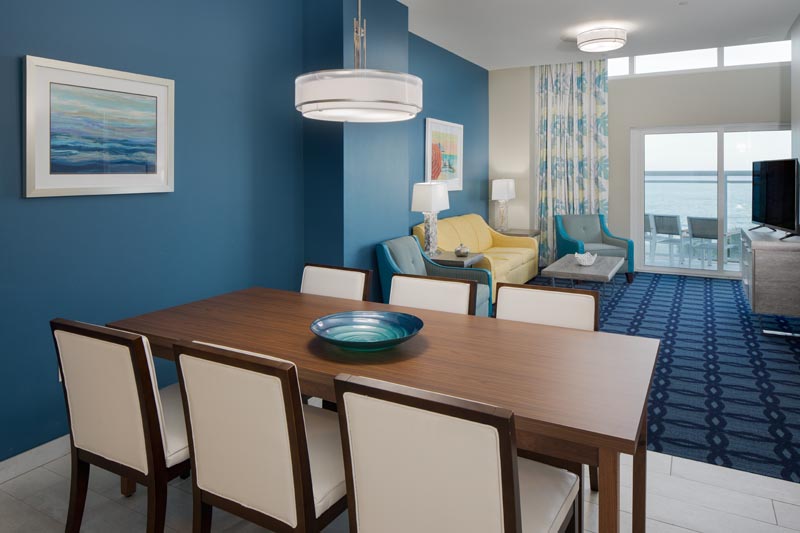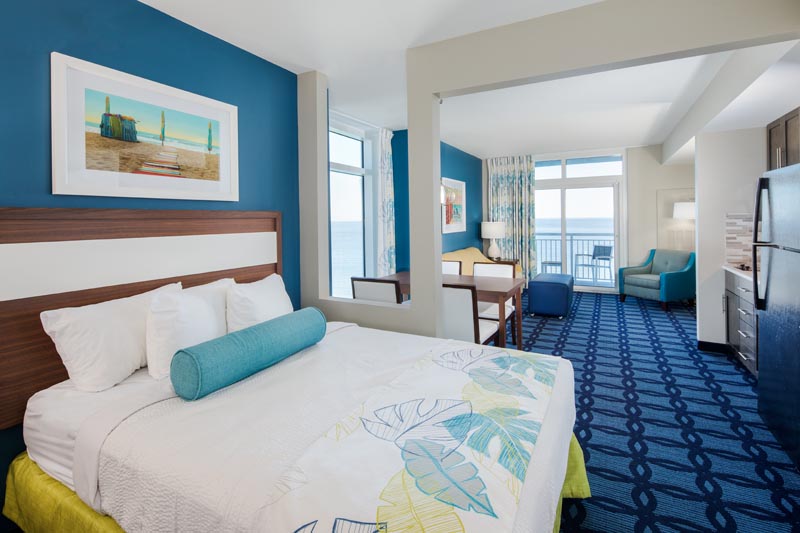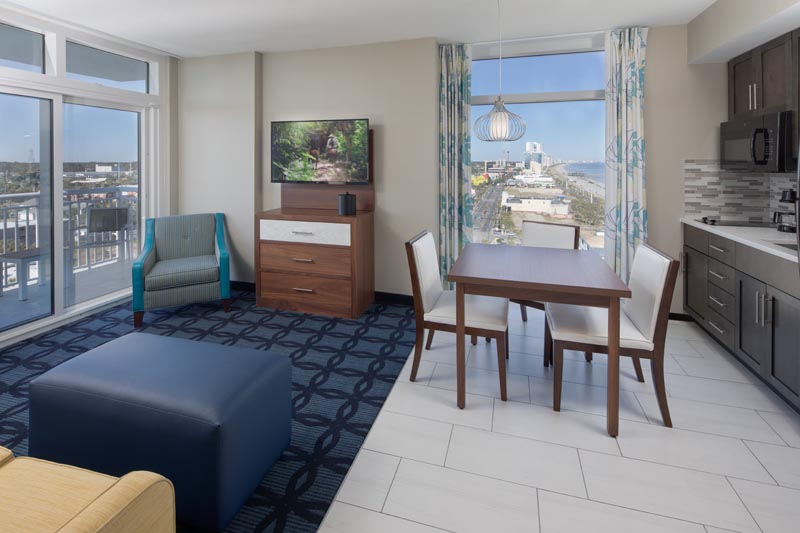 Back in North Carolina, I captured the Center for Advanced Manufacturing (CAM), one of the new buildings on GTCC's campus for Clark Patterson Lee. The college gutted an enormous warehouse building to create opportunities to teach automotive and machining. The new building facade is quite noticeable from the roadside at night.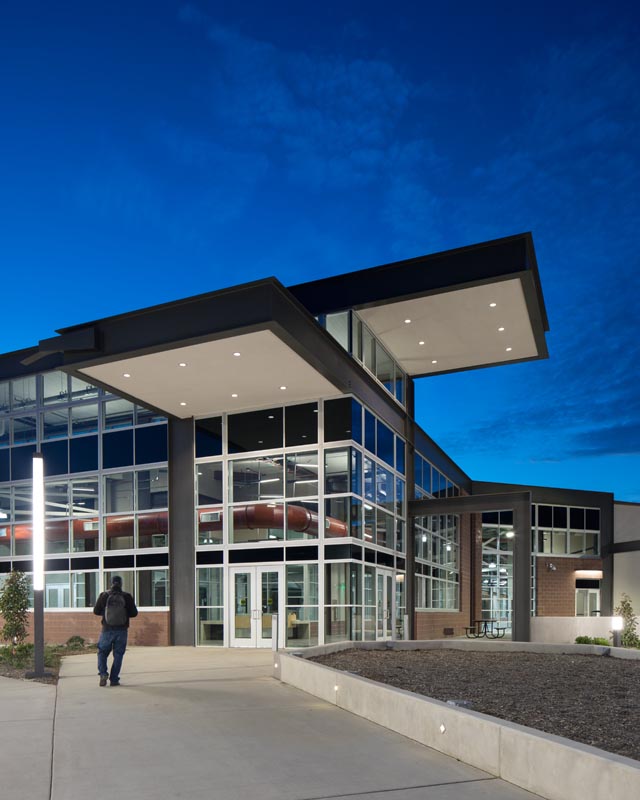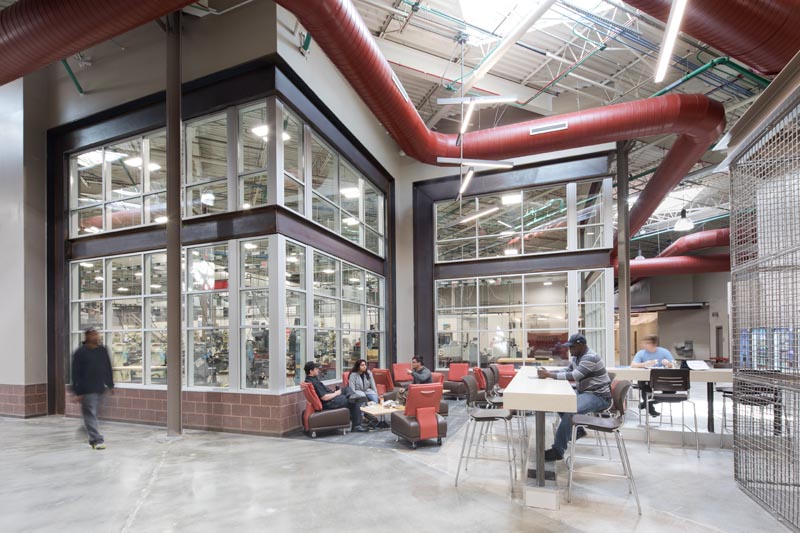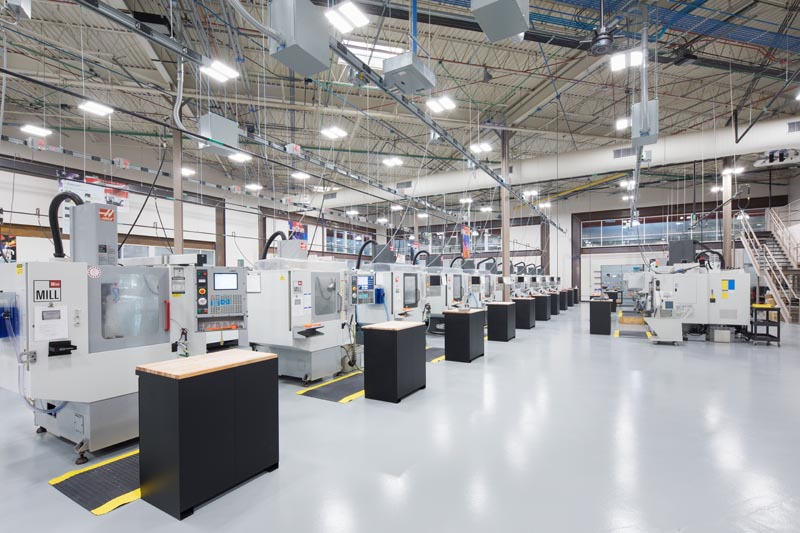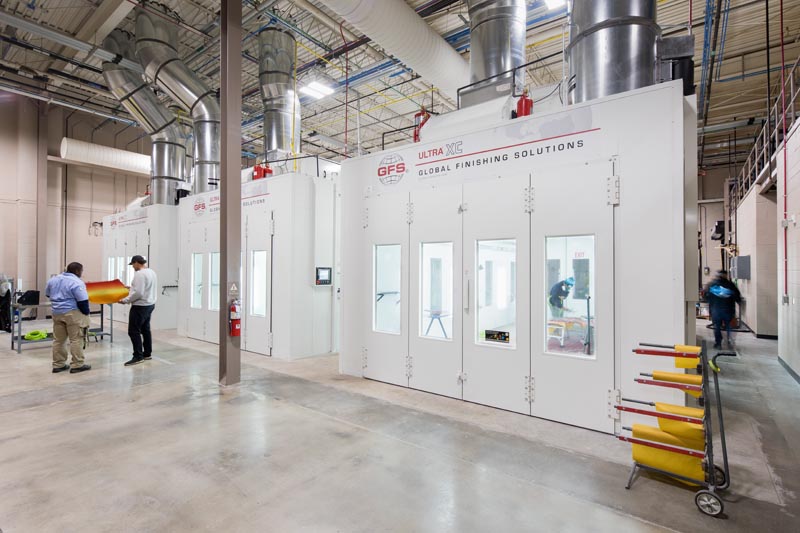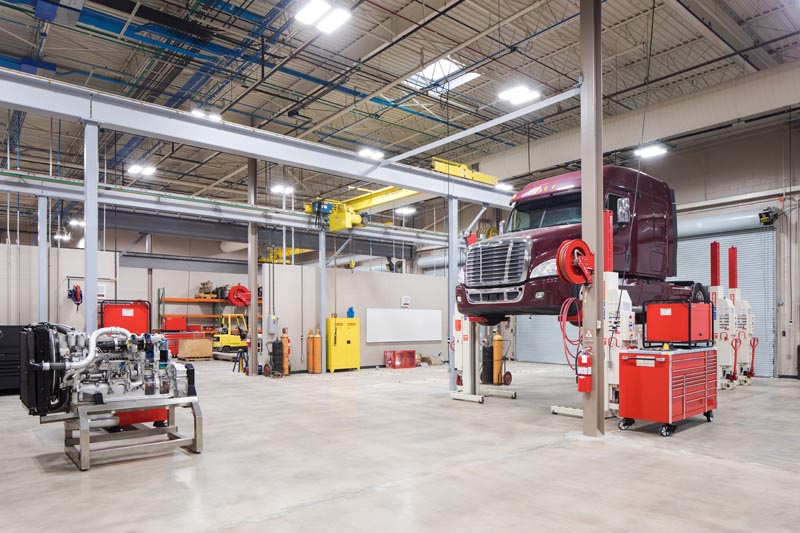 That's it for now! 2019 seems to be off to a quick start.