This is my last bit of photography before buckling down for my next exam. Those of you familiar with my stunning lack of progress with my exams should be shocked. It boiled down to either seeing where this photography thing is going while the iron was still hot or completely give it up for the sake of knocking out my exams. It's pretty clear what I chose and seeing how much has transpired over the last year, don't regret it. But now it's time to study.
I was in a show in Wilmington during the weekend of their downtown Azalea Festival. It's an over 2-hour drive one-way and I meant to leave Saturday morning at 4:00 a.m. I woke up late and did not leave until 4:30 a.m.
In photography, that 30 minutes makes a world of difference – and for a photographer who heavily relies on available light – a world of hurt. I've found one of my favorite times to shoot during day is the low light of sunrise – right now in this part of the States once it hits about 10:00 a.m, you might as well put your camera away for another 6-7 hours because the light really succccccks.
I would've gotten to the beach earlier if I didn't spend about 40 minutes shooting off power lines scenes off I-40. By the way, I lost my 82mm ND8 filter somewhere around here. It never seems to be a complete trip unless I lose something. By the time I got to the beach, the sunrise light was gone. I arrived to Kure Beach around 8:00 a.m. and shot around the pier. I love the warm light and shadow the morning casts on buildings, it's lovely just to stare at and bask in, let alone photograph.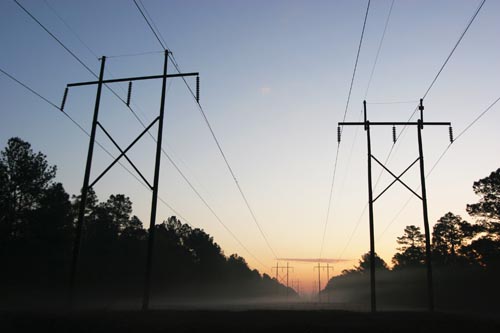 Far from my first time in the area, this was my first trip to visit the local piers. From Kure Beach I went to Carolina Beach. And well…they kinda look the same. However, the Carolina Beach Pier has more stuff around it. Seeing that a casual observer won't see much difference between the two piers, I chose to integrate surroundings visual elements in shooting the Carolina Beach structure.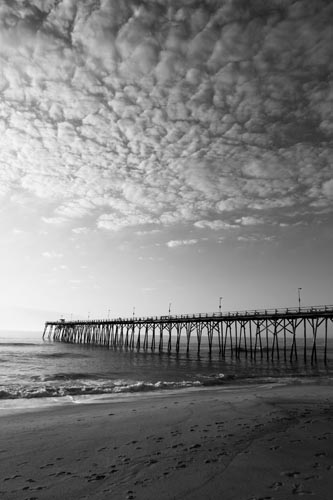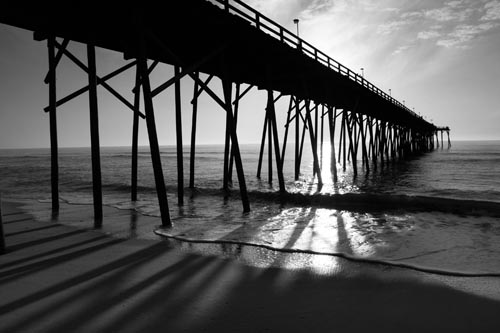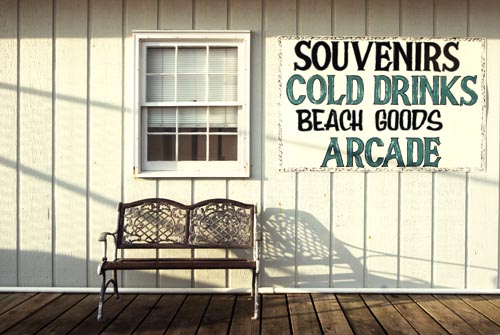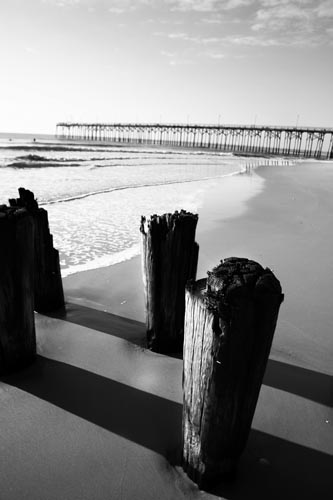 With the light about to be directly overhead, I went indoors to visit the NC Aquarium at Fort Fisher. I hate to say this, but compared to many of the other aquariums I've been to, this one is lacking. I'm sincerely hoping my $7 helps in getting them some better displays.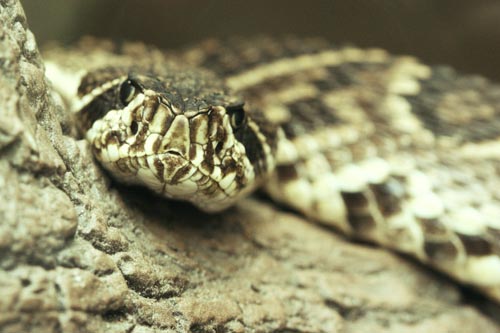 I shot the above photograph with the 100mm macro. I'm so done with the lens, it's just not my thing.
The rest of the day I spent in downtown Wilmington. Having shot constantly and consistently over the last two months, I figured I could take a break for a couple of hours and not lug around my camera gear. Around 4pm, I picked up my work from the local art show and took a short nap.
A couple of hours later I woke up to prep for some sunset pictures, but by that time a storm was approaching. The clouds were overcast, uninteresting, and there were very few colors or variations in tones. I went to Fort Fisher and returned to Kure Beach to take some more photos. They didn't come out as well, but there was a lot of potential there. Maybe next time I'll do a better job.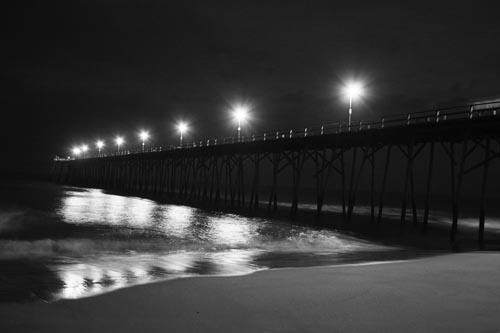 I worked on some photos that evening and crashed later that night. Shooting during the offseason ROCKS – there's few tourists and the weather is much more unpredictable. With the storm approaching, I sure wasn't going to miss shooting Monday morning. Morning light, choppy waves, and murky clouds? I got up at 5:30 a.m, wrote a quick e-mail to work to let them know I was arriving late that morning, and got going. It was windy, rainy, and cold – and I was stoked.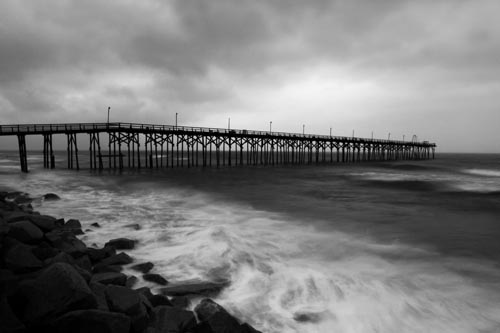 I shot this in the rain underneath a gazebo. Despite the fact I was perpetually cleaning my lens like ca madman, the resulting photos still had many spots I had to Photoshop out.
So that's my last bit of photography for at least a month. I'm forcing myself to study. Ta-ta.