I traveled up to Farmville, Virginia to Longwood University, working with Little to photograph the new Student Success Center. The university campus, which is peppered with classical revival and neoclassical cues is undergoing quite a few changes following a long-term master plan.
The Student Success Center is directly between the university library, a modern building with pitched metal roof and police building that has ionic-style columns and entabulature.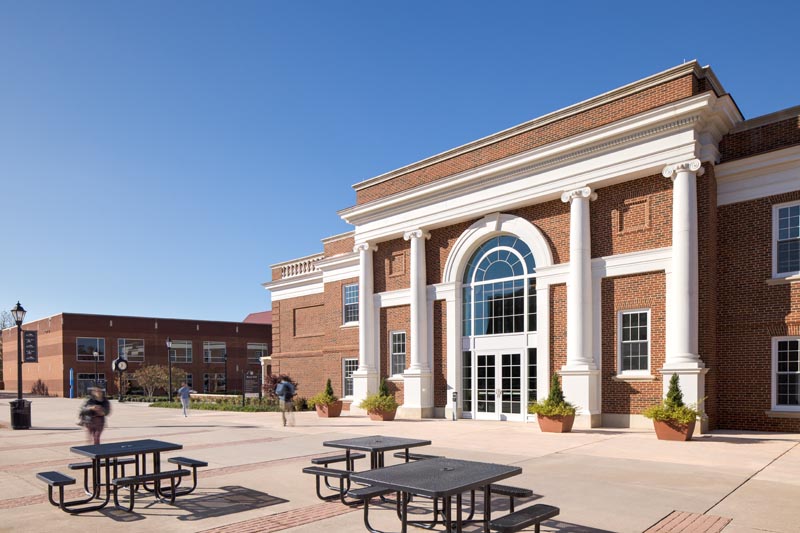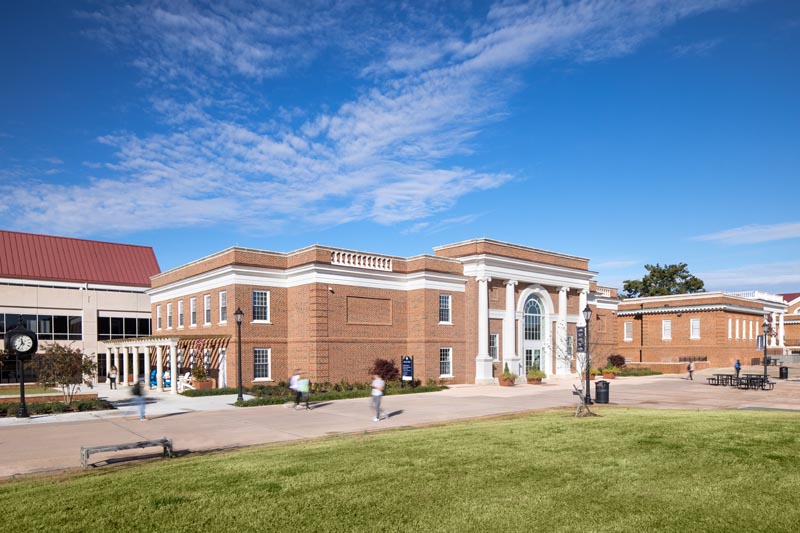 Students enter the center through a covered vestibule that sits directly in a 2-story entry space.
Interior graphics on the windows cast natural tree shadows on the floors along the corridors, providing informal division of space by opening the program to the public yet providing privacy inside each individual room.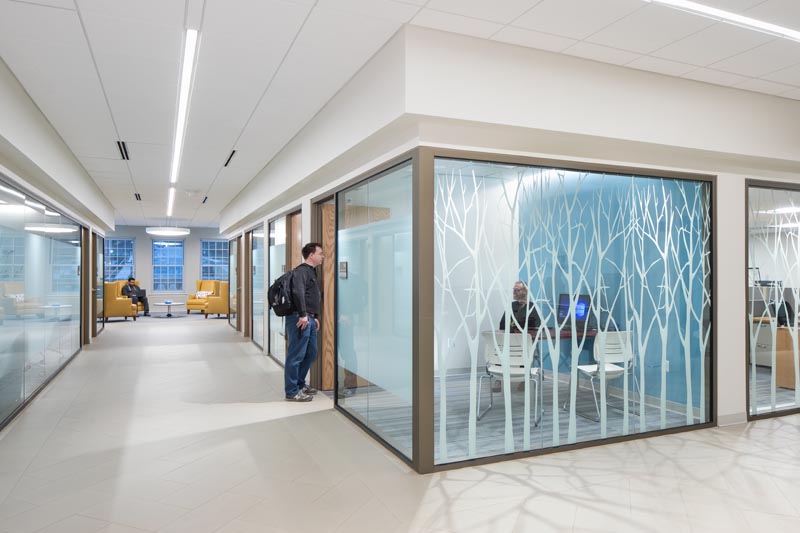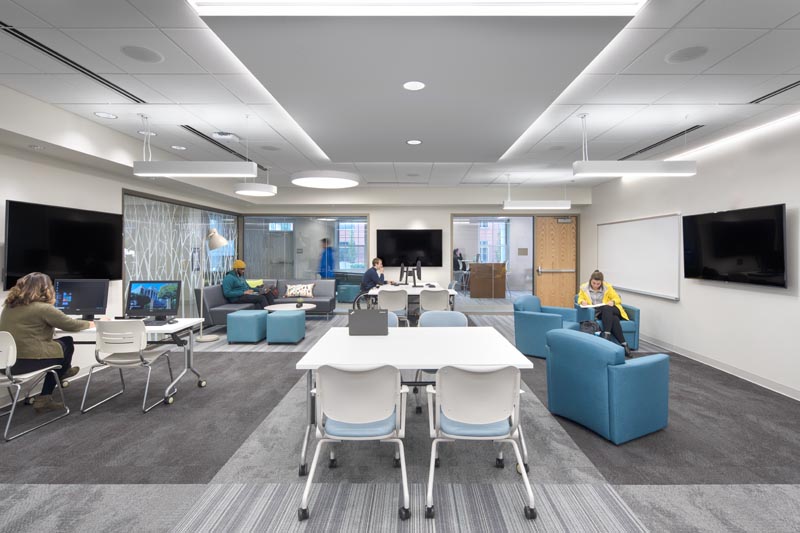 Corridor spaces open into some larger sitting and study areas for students.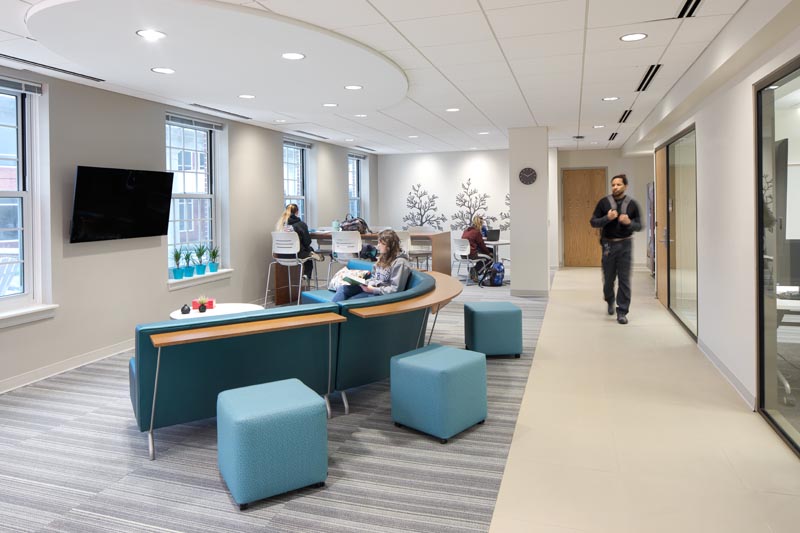 The two-story lobby space from the second-floor featuring sitting areas, study spaces, and an art gallery along the corridor.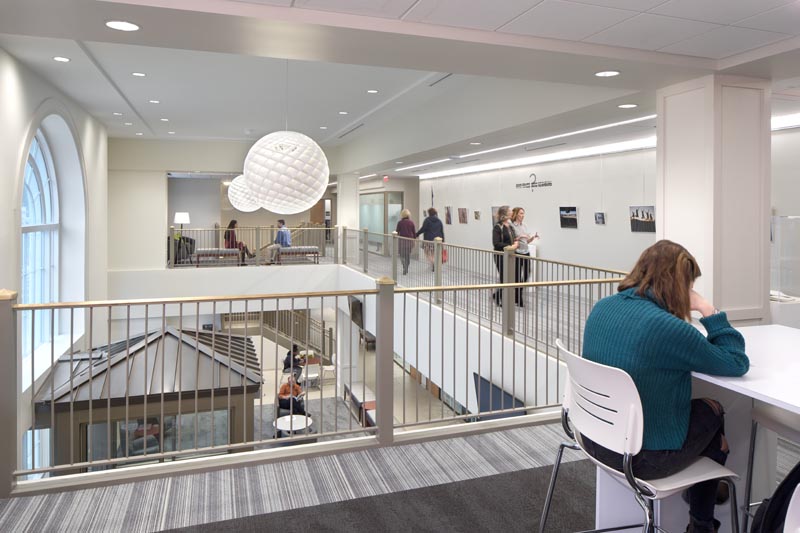 The exterior features a pergola with seating below. Steps transverse between the center, library, and other parts of campus.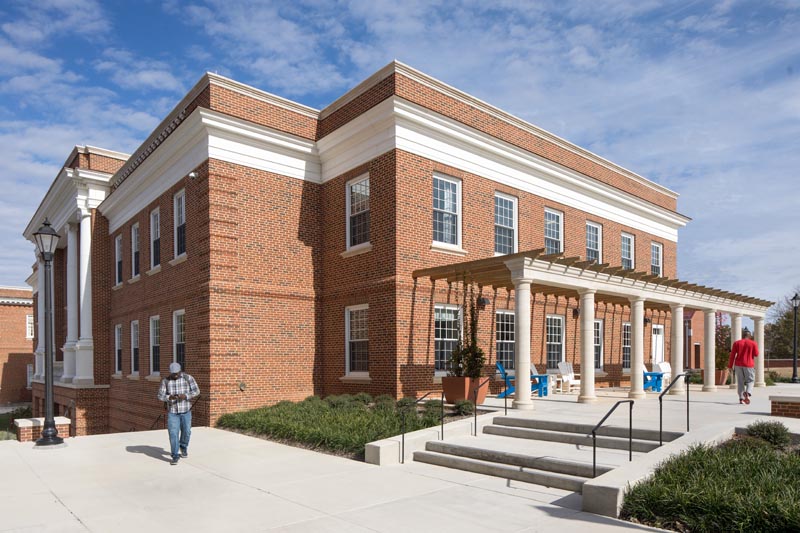 That's it for the Student Success Center, catch you next blog!