This has been my busiest summer – and similarly, busiest year so far on record, for which I'm grateful. I'll be working again a bunch with one of my oldest clients, M/I Homes for their sales model at the Reserve at Brookhaven in Raleigh, North Carolina.
Here's a shot of the exterior: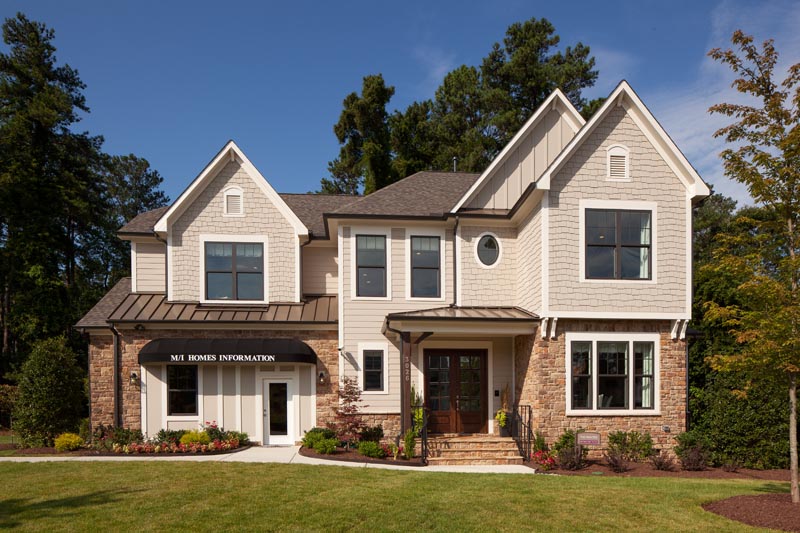 Entrance below the staircase: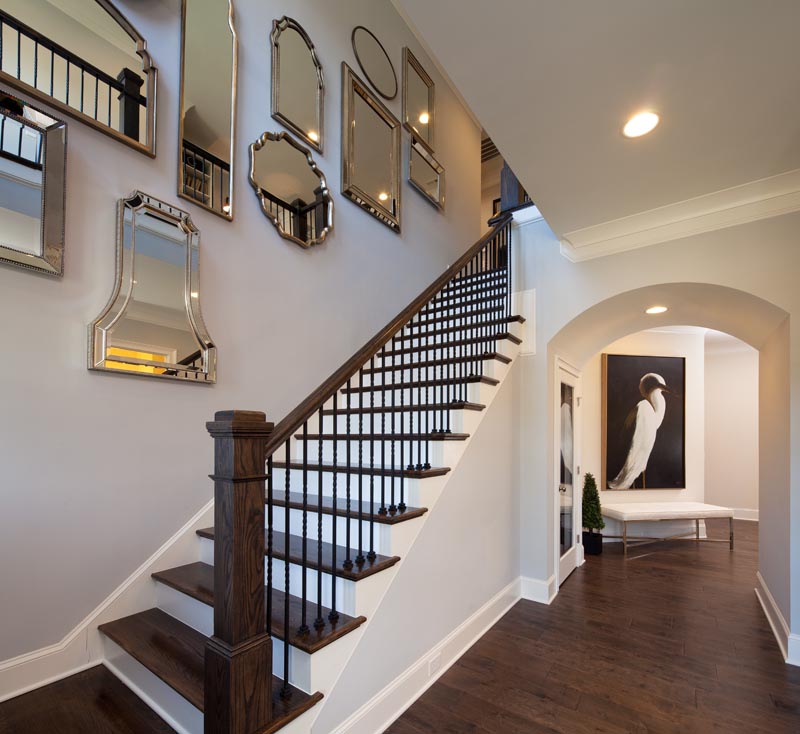 Formal dining room to immediate right of the entry: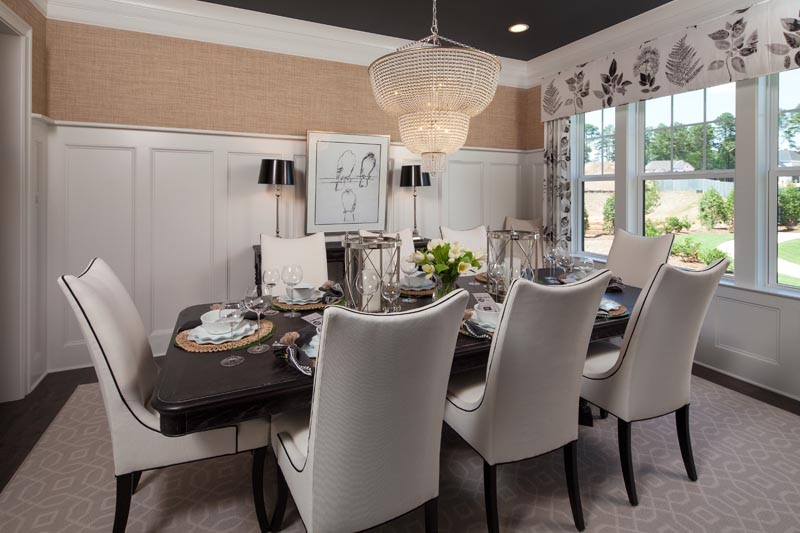 Overall view from kitchen into family dining and living areas, followed by individual photos of each space: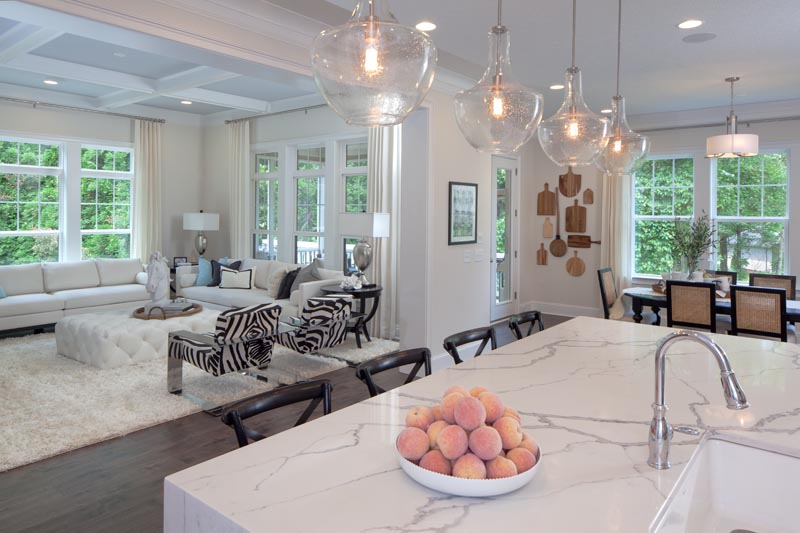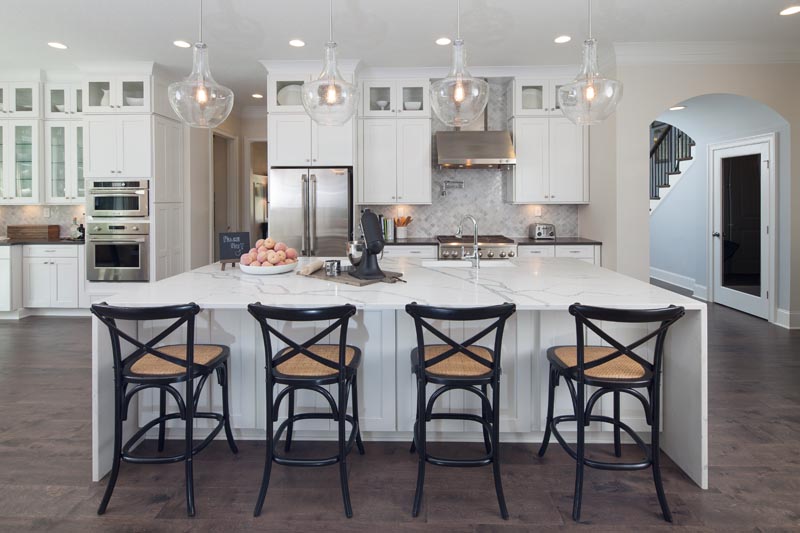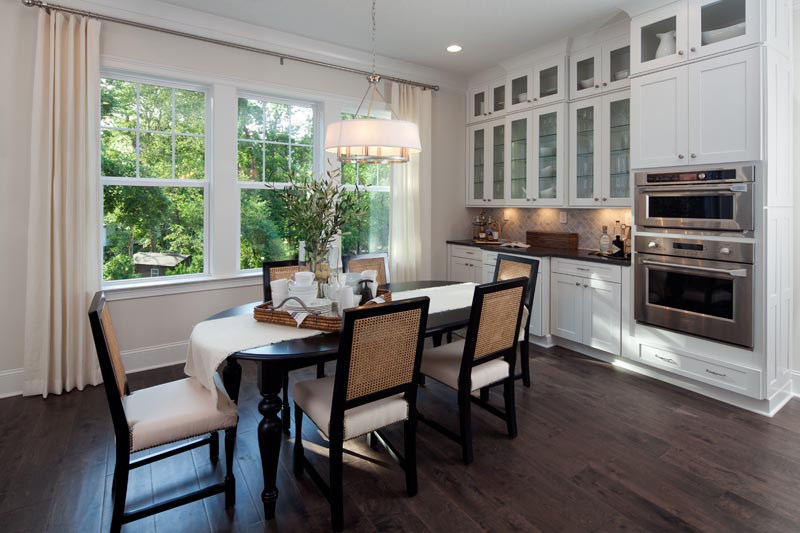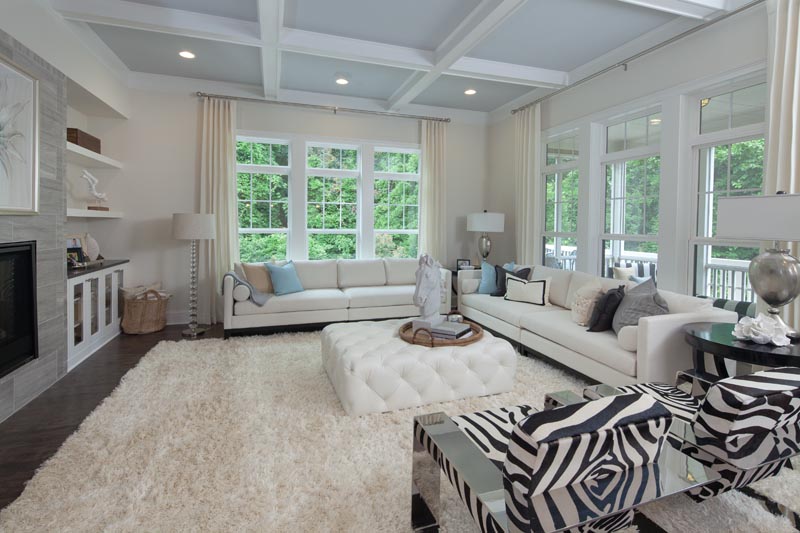 The patio immediately outside of the living area and family dining: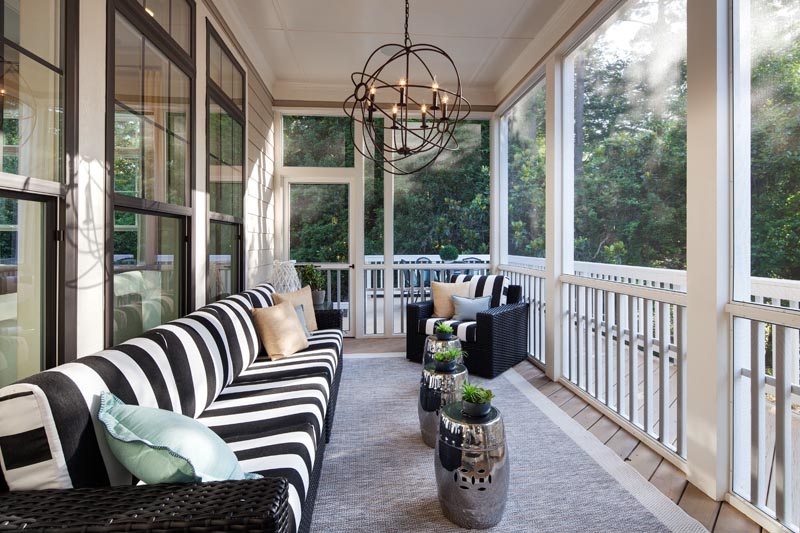 Stair landing on the second-floor.  Behind me is the office, to the left two bedrooms, all pictured below.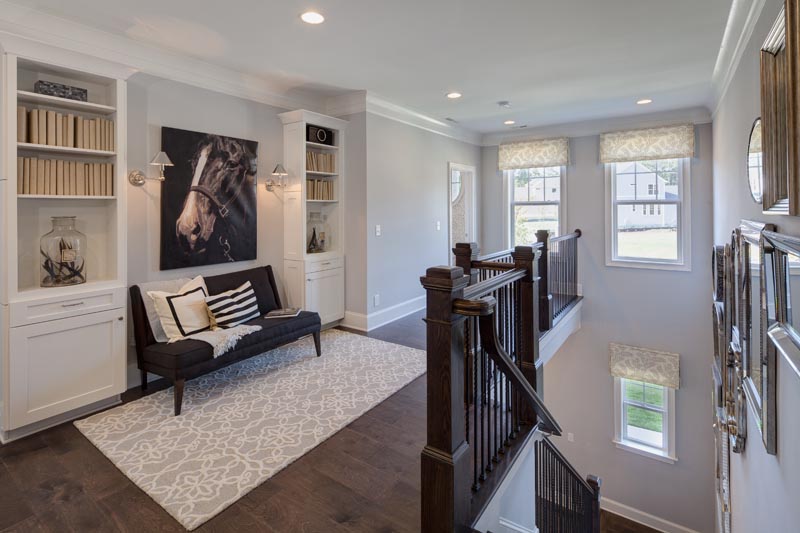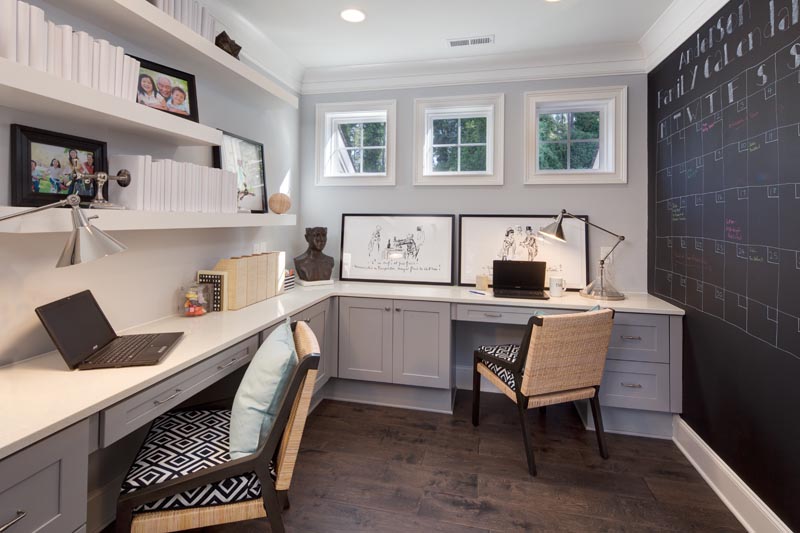 (the office has a closet the interior decorator turned into a gift-wrap space)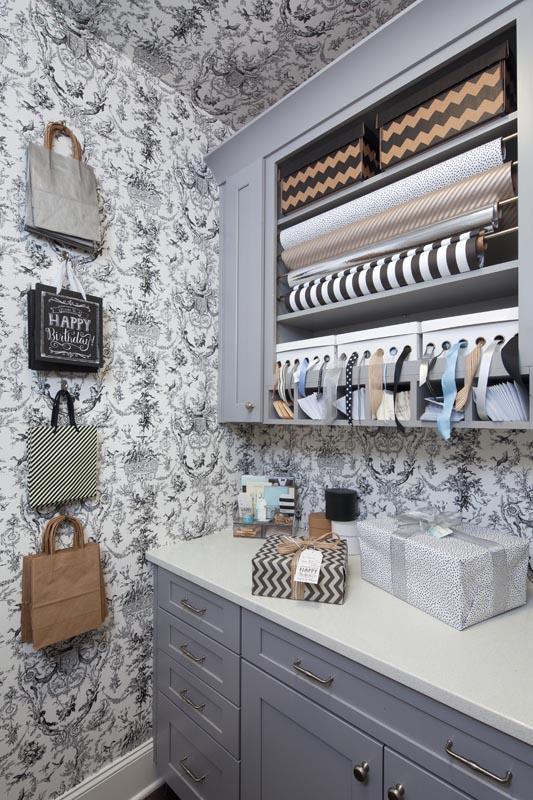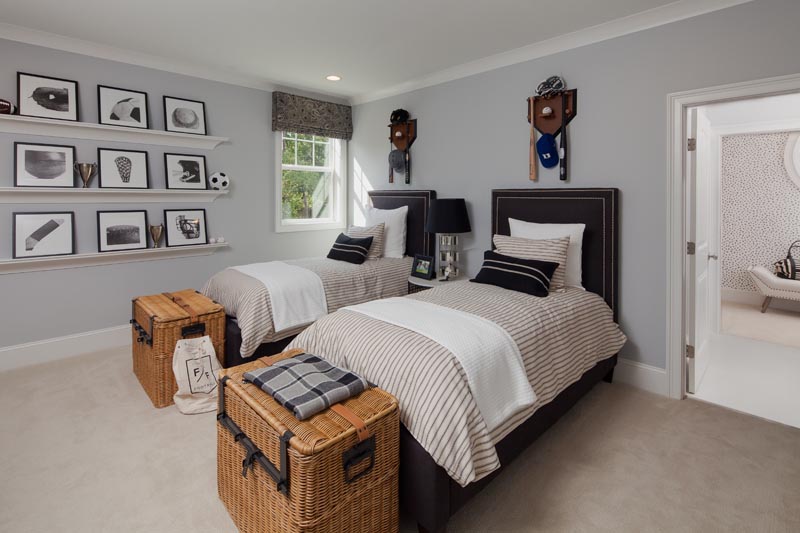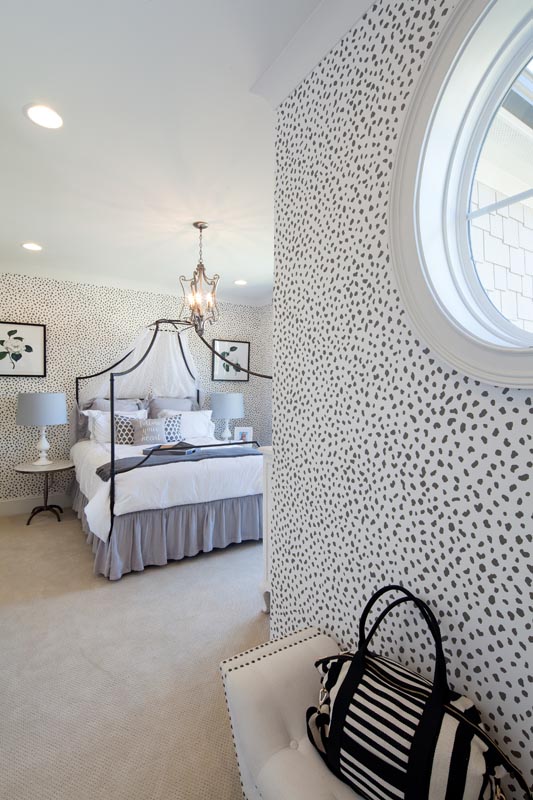 Lastly, took an image for the cover or our local New Home Guide.  Didn't turn out half-bad.  Alright, there's more stuff coming up from this summer, blog at you again soon!