Hey I get to post about in-between assignments again! These abandoned interior pictures from a small Pennsylvania mining town housing community. However they won't remain empty for too long, as the landowner is slowly repairing these houses to make them inhabitable again. I wasn't too interested in the exteriors, so you're just going to see the deterioration on the inside. Ready?
All of the houses are similar on the outside, painted, wood siding with 45-degree gable roofs, a covered front porch with, with similar room layouts inside. The living room gives two choices to go further into the house or directly up the narrow staircase.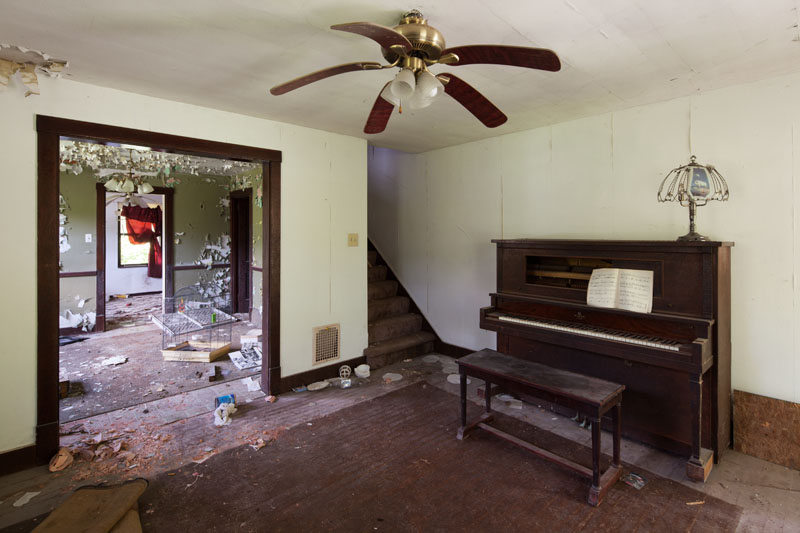 These hangers was found on the floor of one of the living room spaces.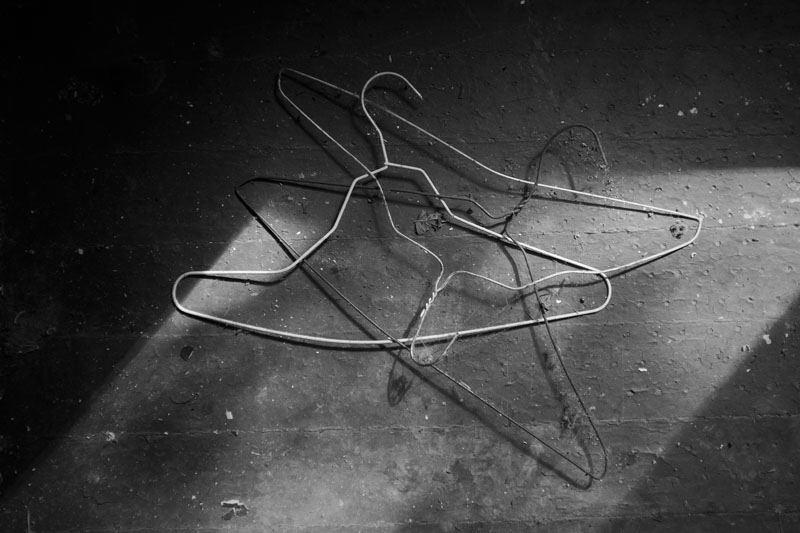 The first space beyond the living room was usually the dining area, which had cabinet storage for dinnerware.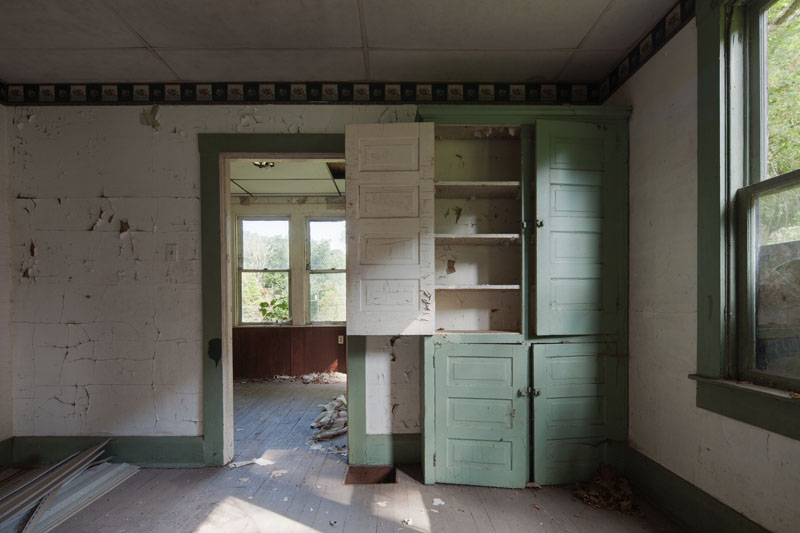 Sharing the dining room wall was the kitchen. Most kitchens were bare like this one with only a pantry remaining,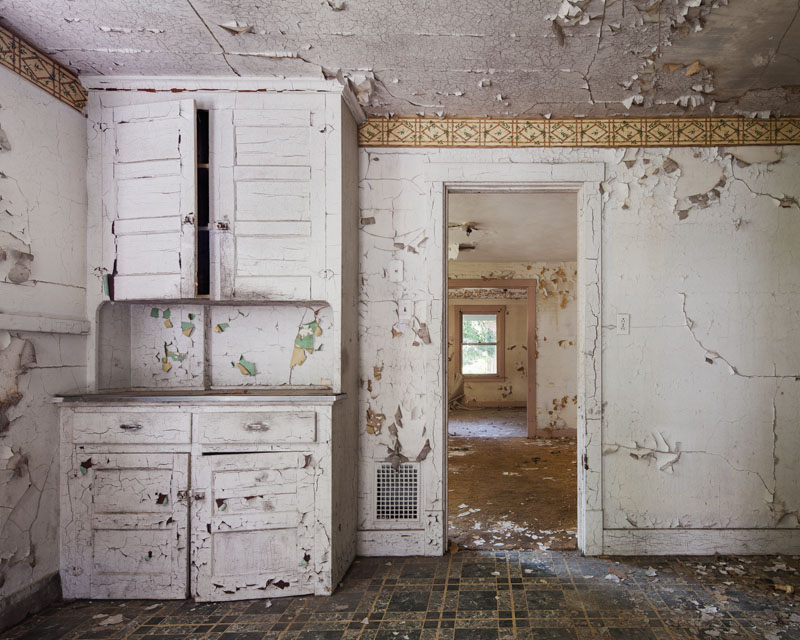 Passage (2016)
however sometimes they were a total mess.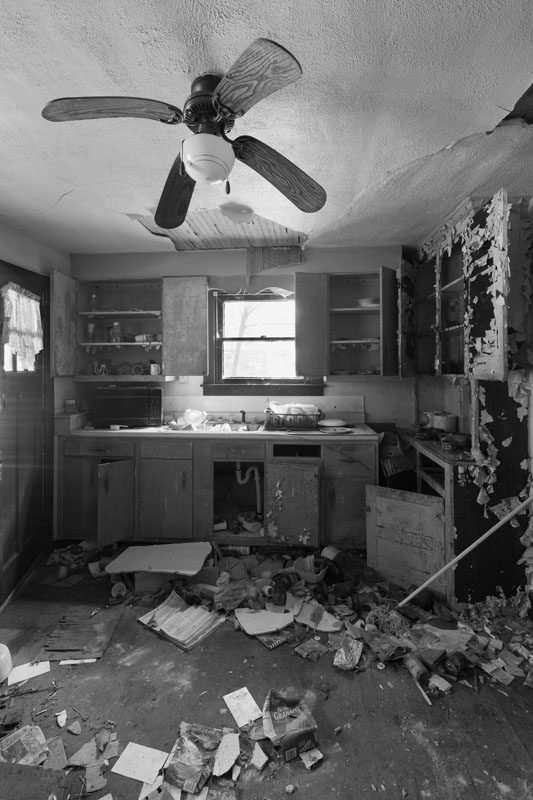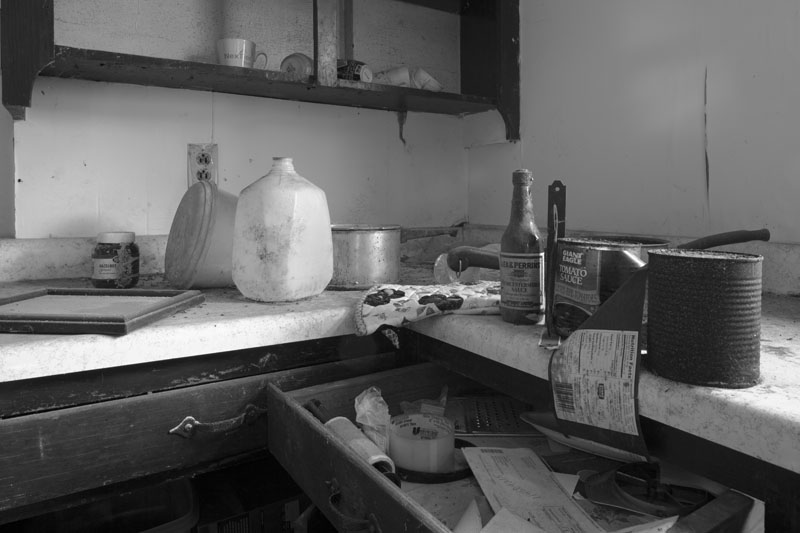 Returning to the front of the house, you can instead go up the staircase where all the bedroom and baths are located. None of the bathrooms or attic spaces particularly interested me,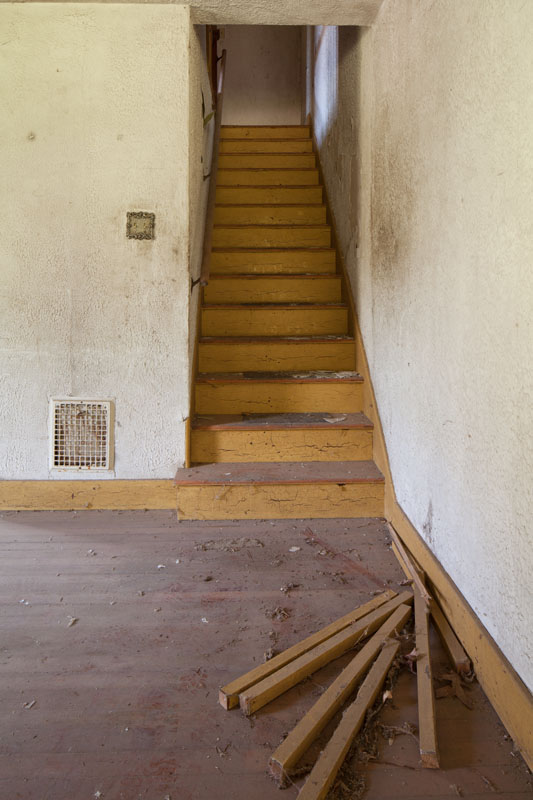 Up the Yellow Staircase (2016)
but some of the bedrooms did. This was easily my favorite room in the entire community.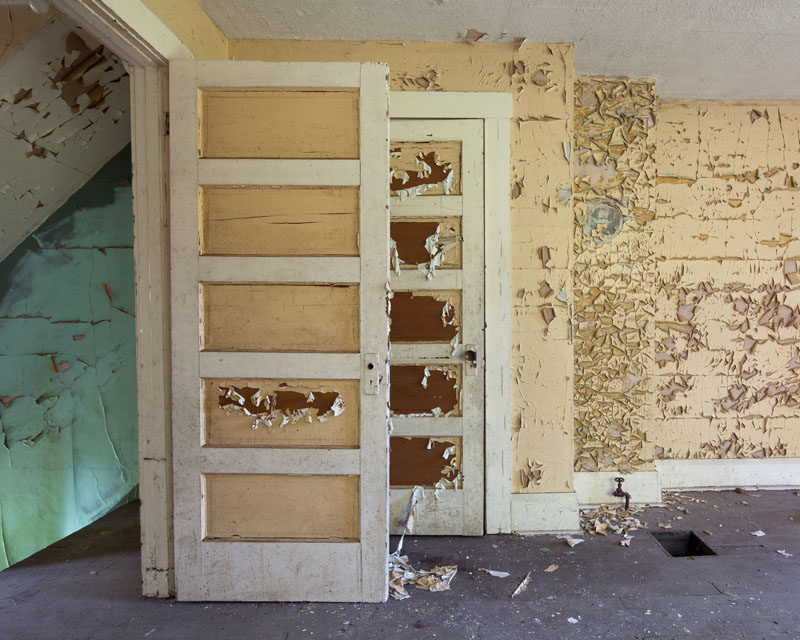 Superimpose (2016)
I'm going to do that "chairs" blog someday, I promise.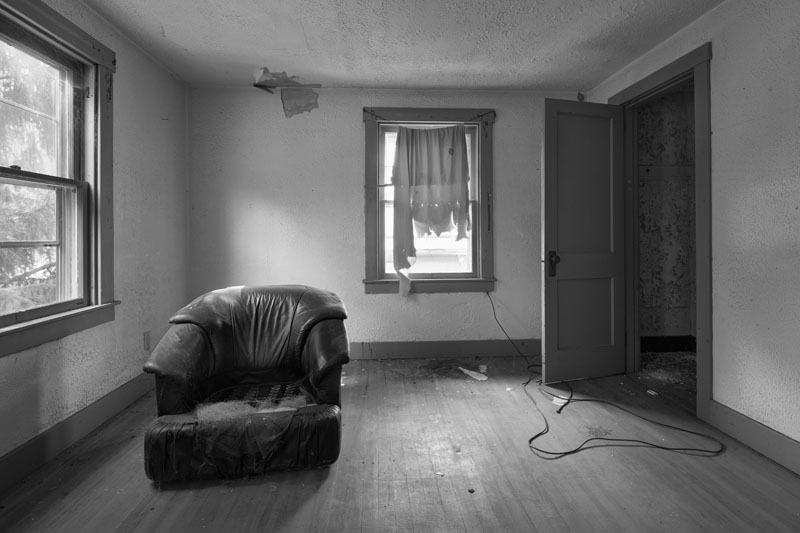 Disconnected (2016)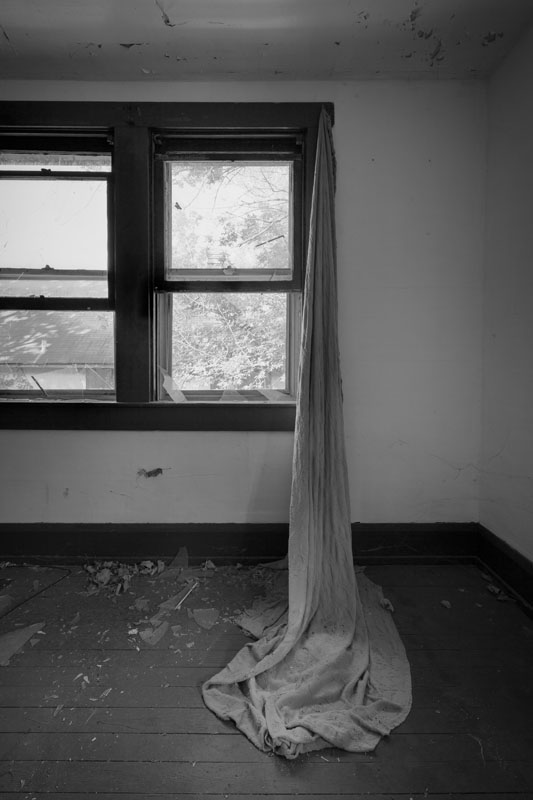 Ewwwwwwwwwww, nasty.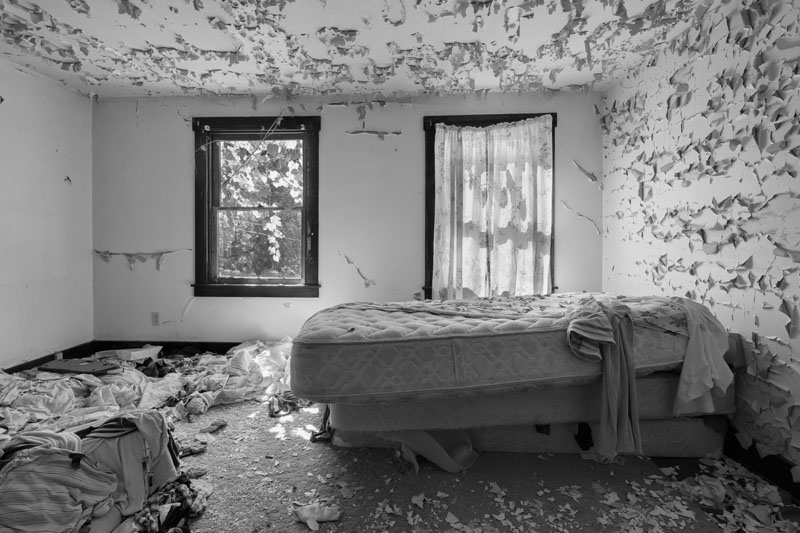 No Sleep (2016)
It was a fun little break while wrapping up work in adjacent states. I've got one more personal blog in the near future, but it'll be mostly work the rest of the year! See you soon.