Among the first few blogs will feature projects still remaining from 2017. Last fall I captured modern houses for Ryan Edwards and Zipper Architecture. The first residence you can't help but notice – after all, it's red. A covered walkway bridges between the house and separate, enclosed garage.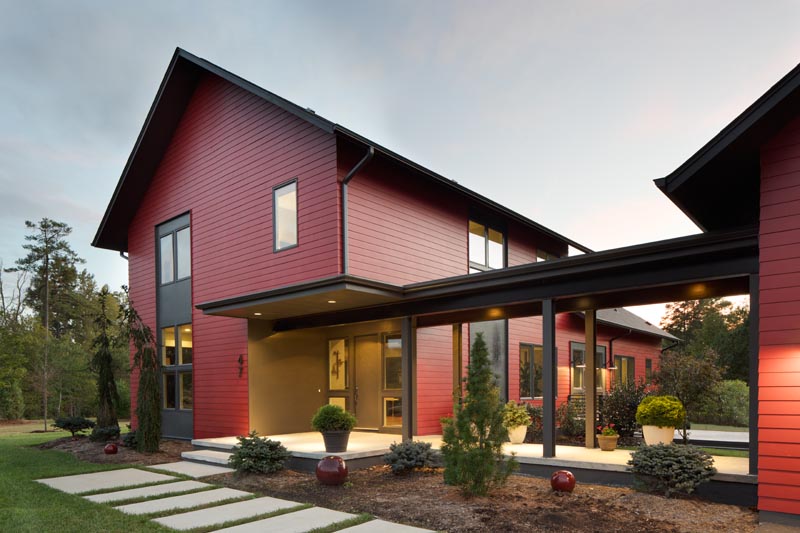 Inside, steel column and beams allow open the first floor containing the living room, dining area, and kitchen.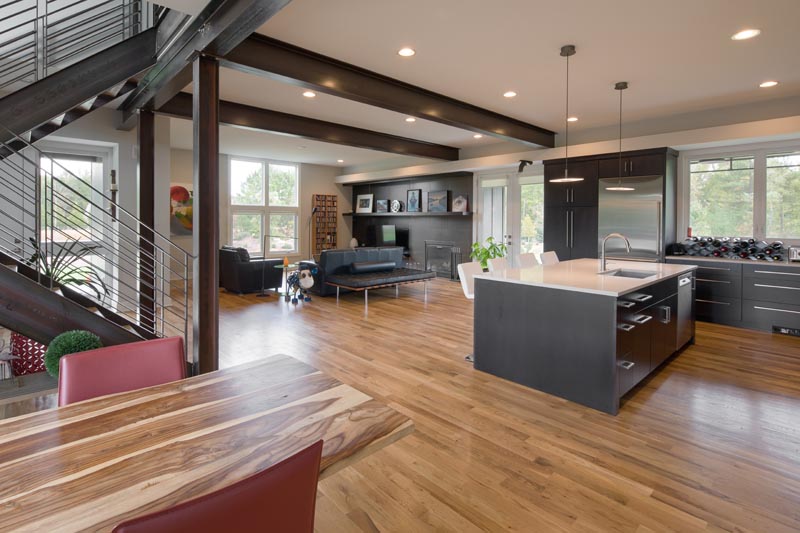 Pretty cool stairs, right?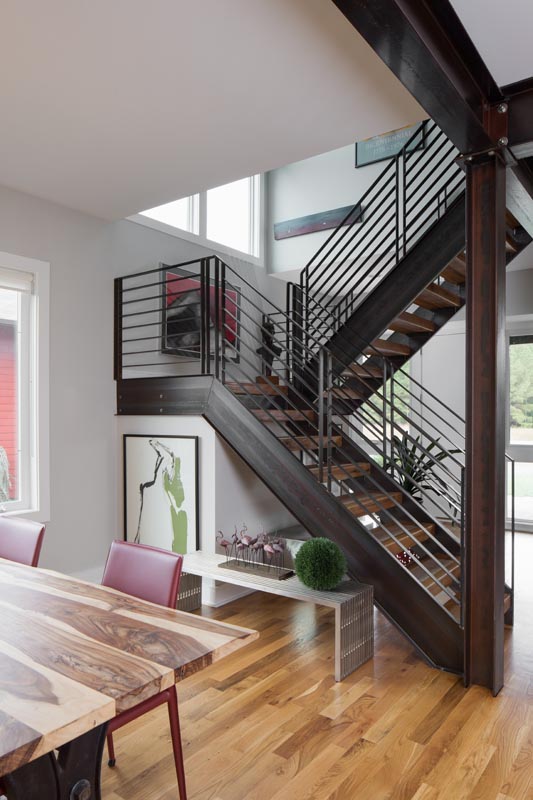 The design architect, Ryan, is also a very good photographer with whom I share many mutual interests. His intricate understanding of photography and lighting made tackling this shoot relatively unique compared to my others as he played assistant for a bit. In the kitchen shot below he's lying on the floor to the left, pointing a fill flash up towards the ceiling. Our chemistry and styles certainly meshed well together as we bounced ideas for this,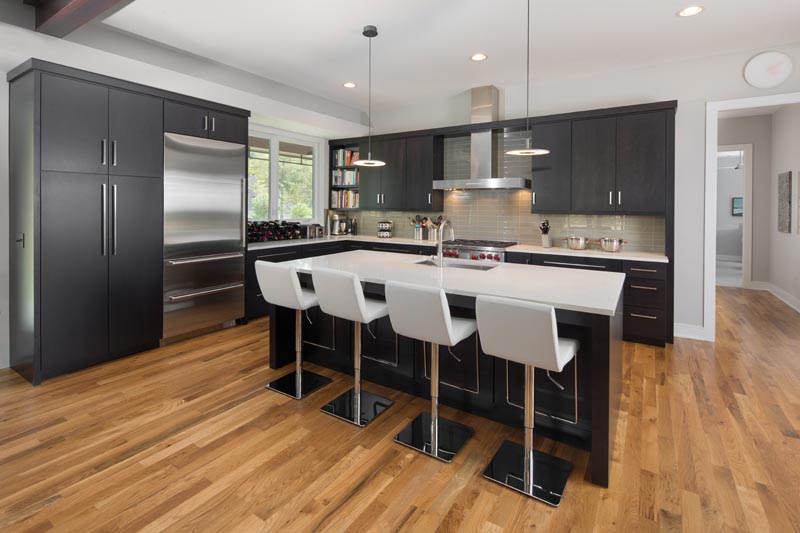 and the second house captured. The grey winter skies, bare trees, and brown grass really lend to the exterior color palette and warm glow emanating from the house.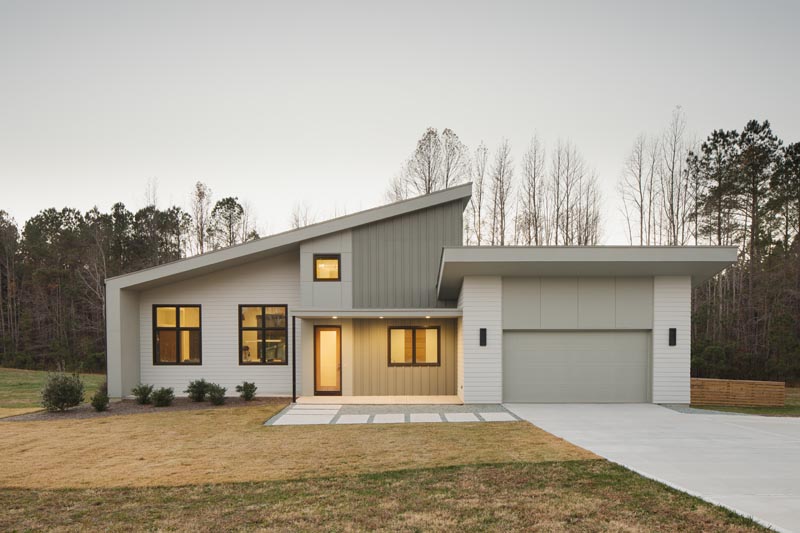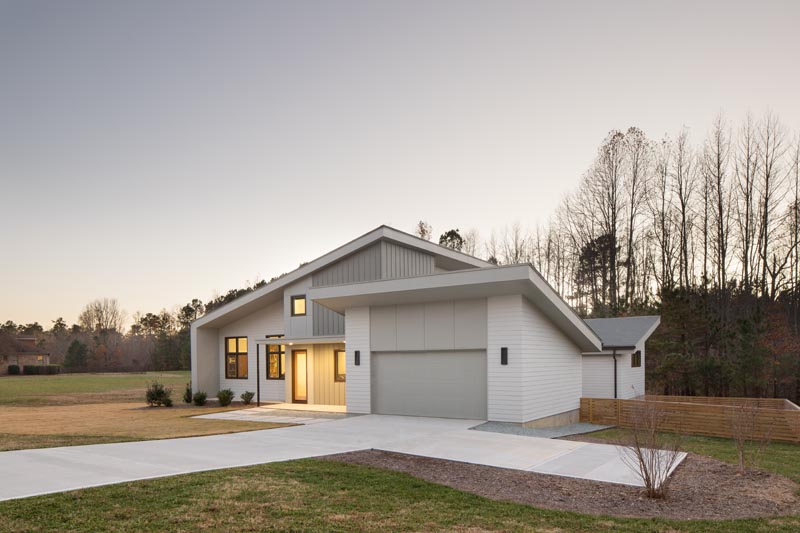 Upon emerging through the entry door, the house opens up to a 1 1/2 story open living space, roof traversing to adjacent spaces above and below.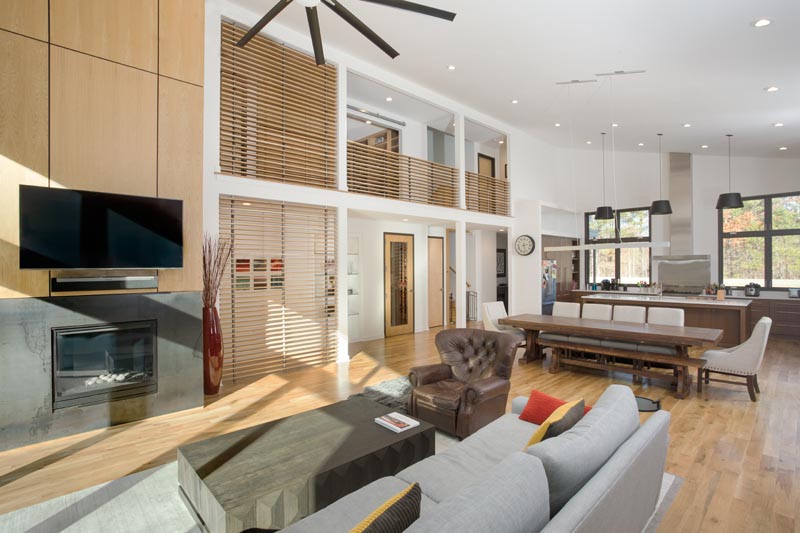 The wood slats work well here to divide space without walling them off from each other.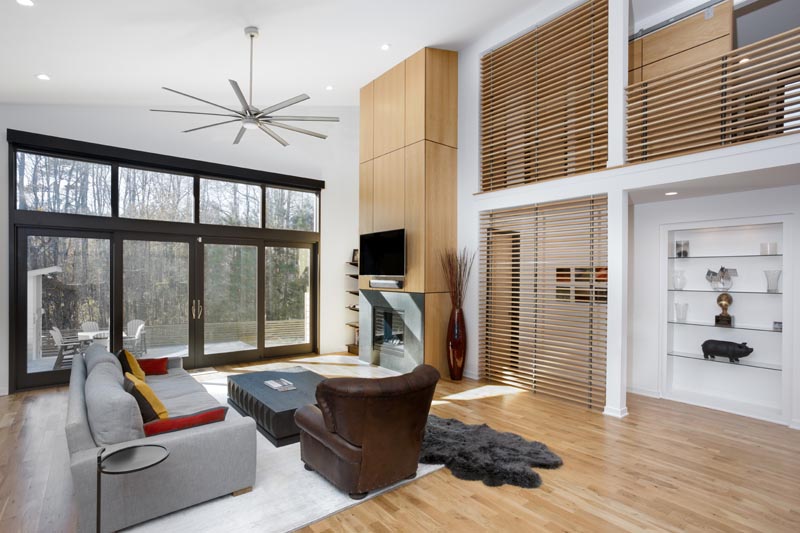 Neat kitchen with a generous view.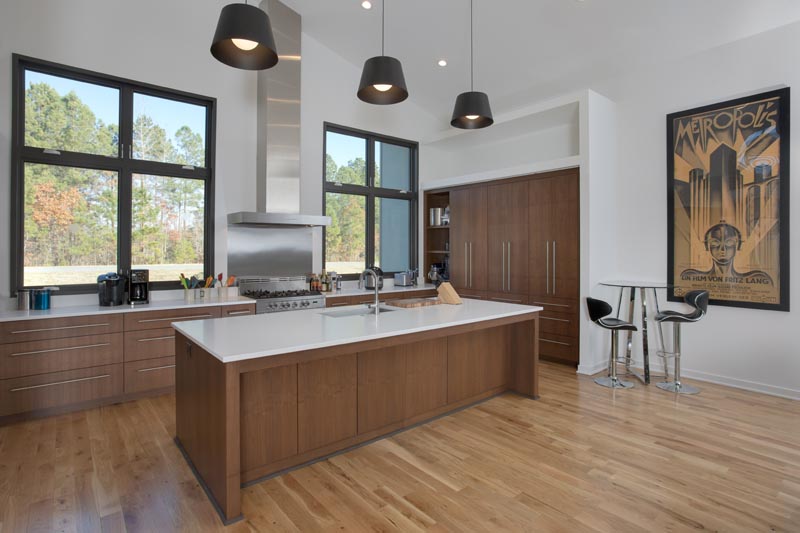 From the mezzanine above, looking towards the stairwell, to the left you can see the office which can be closed with a sliding barn door, to the right the horizontal wood slat installation forms the protective railing, with kitchen below in the background.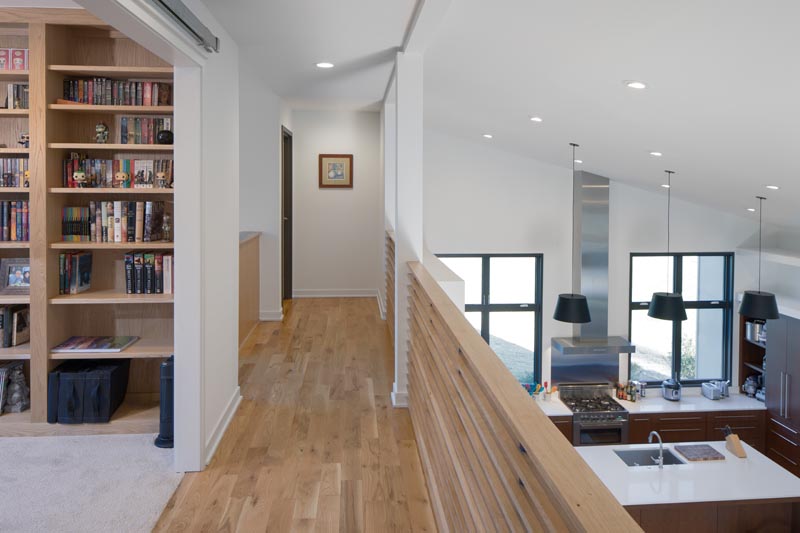 Form and function. That's it for now, it's been a positive start to 2018!