Those who closely follow this blog may recall the fun little downtown Durham building I shot a couple years ago for Sasha Berghausen and Blok Architecture. Below is a dramatization of our conversation, which may or may not be, entirely accurate.
(phone rings)
"Hello? Hey what's going on Sasha! Yeah! That building was crazy with all the site lines in such a limited space, what's up?"
"Of course I'd love to shoot with you again!"
"Uh huh."
"Mmmhm."
"House…addition…punched through, rotated grid…wait, what? Run that past me again."
"What? Yeah, explain the roof one more time."
(long silence, eventually reaching underneath desk to grab a beer)
"Continue." (chug)
Several weeks later I was on site, photographing the Buno Residence in Durham, North Carolina. Instead of discussing the design concept at length and because ground pictures won't possibly do the house layout justice, these are some drone pics Sasha captured the evening of our exterior shoot.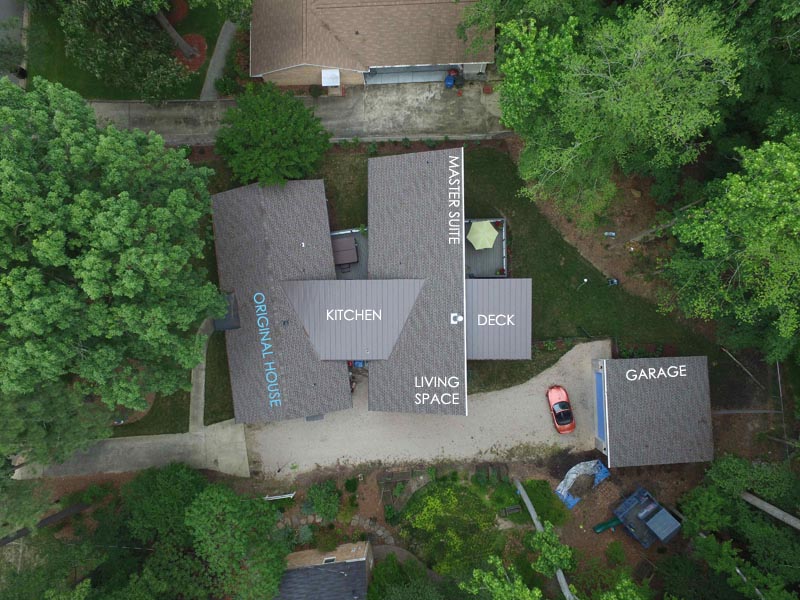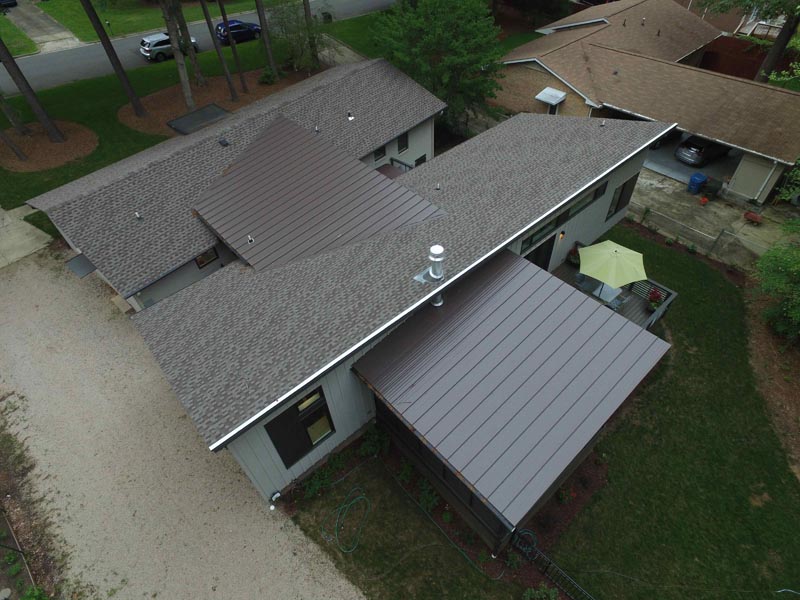 …and finally this is where I came in. As you can tell, the front and side house entries were both reworked. The lighting glowing from the translucent material above the garage door is pretty darn cool, right?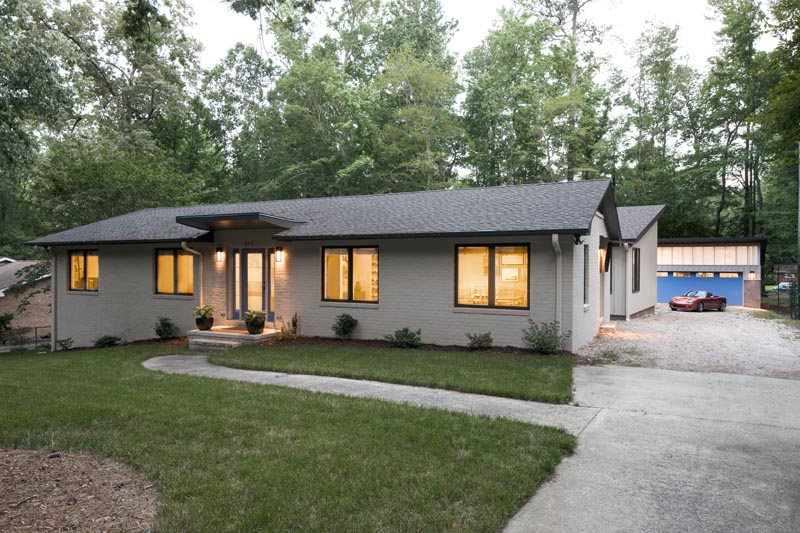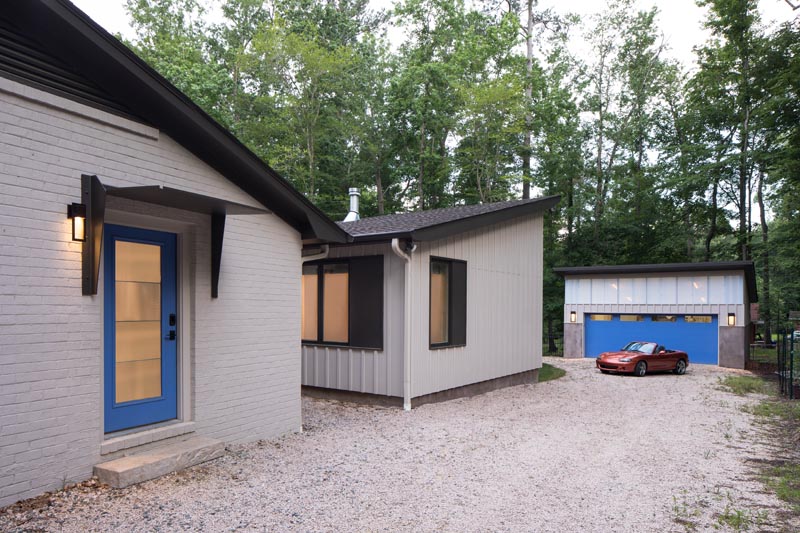 Inside was fun. This wall is part of the reconfigured entry, facing the dining room, and leading into the kitchen. It's always nice when owners have artwork that really fit the space it's placed in.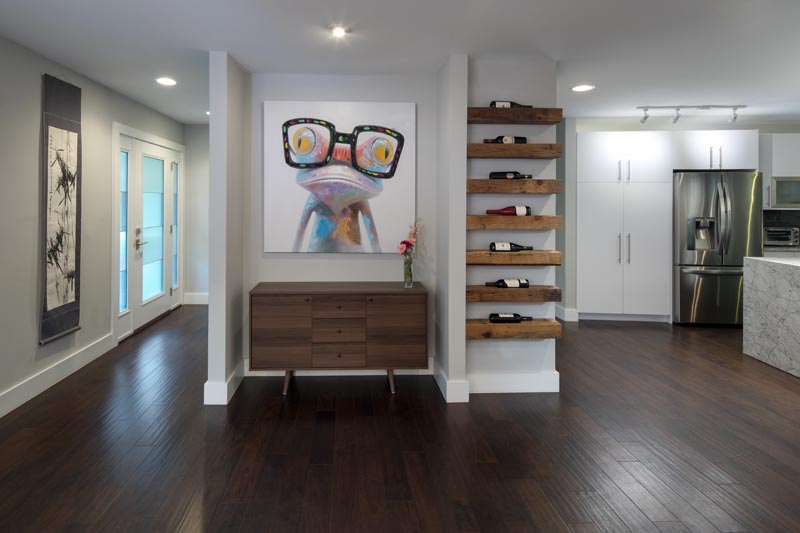 The new, expanded kitchen is the visual and programmatic centerpiece of the house, the tie that binds everything together inside and out.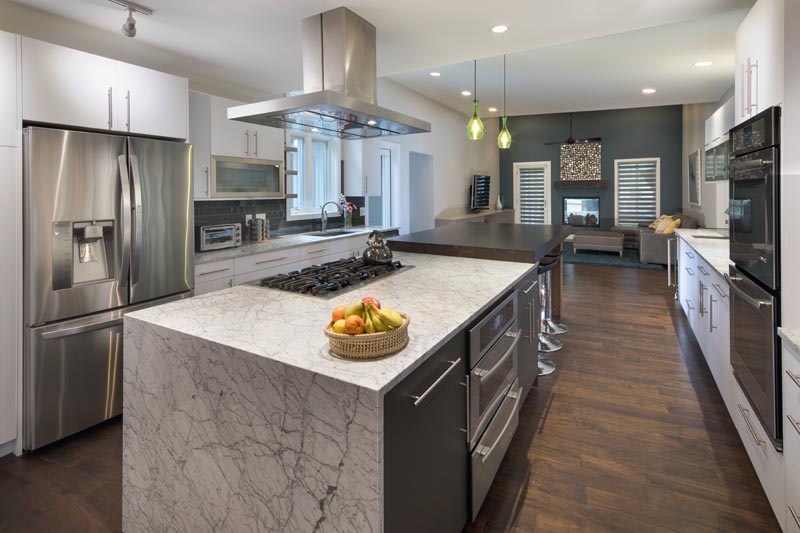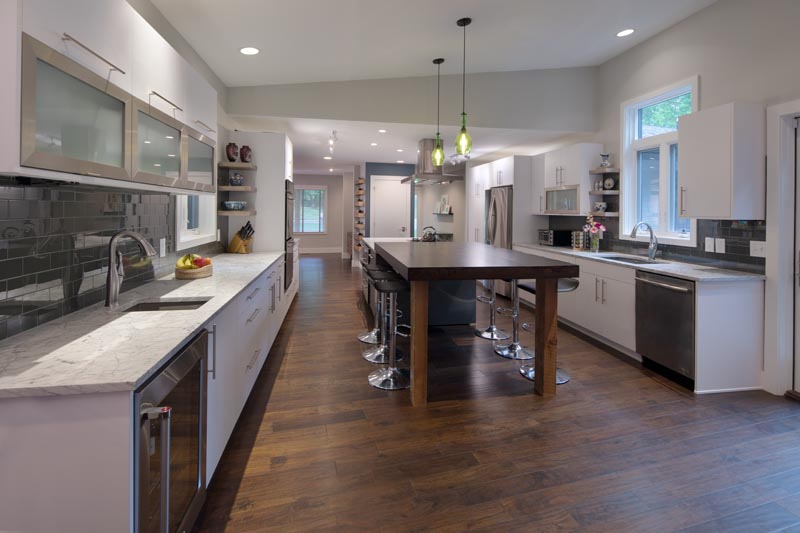 As you can tell from the above kitchen and living room picture below, the roof line created formed some interesting ceilings inside.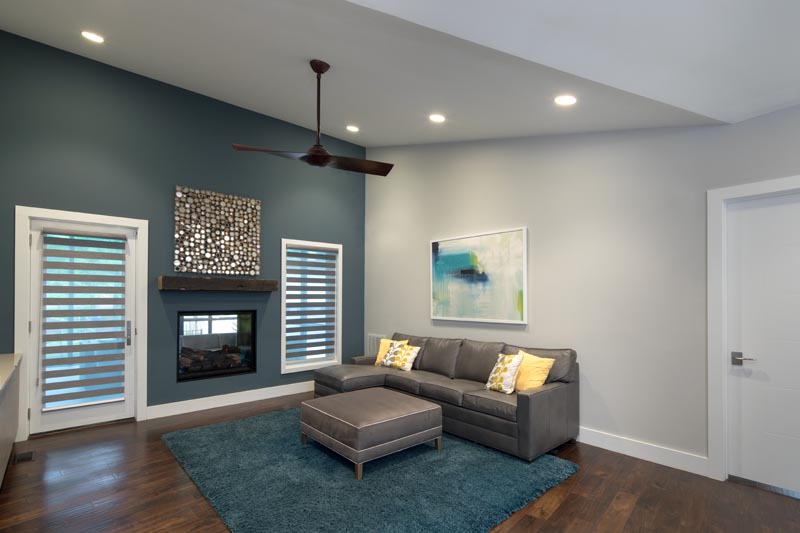 Neat little den room with convenient storage space and sitting area at window.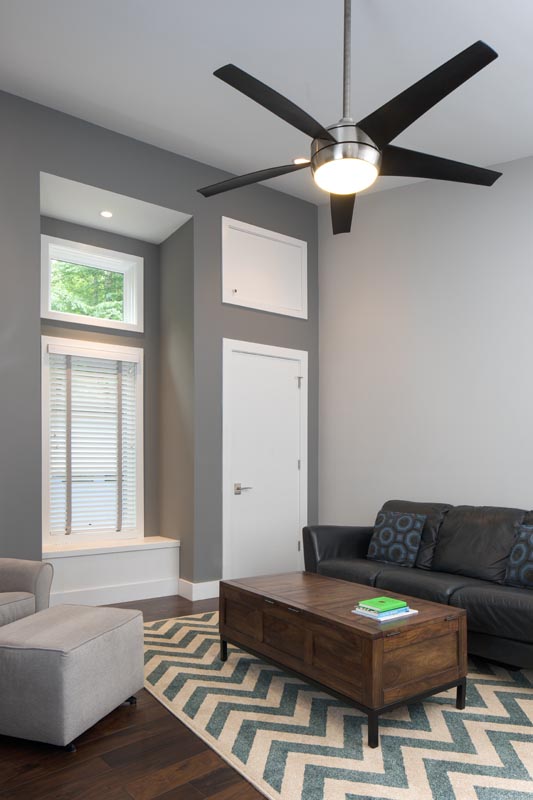 This is the transitional space between bedroom and bathroom, simultaneously leading into the closet.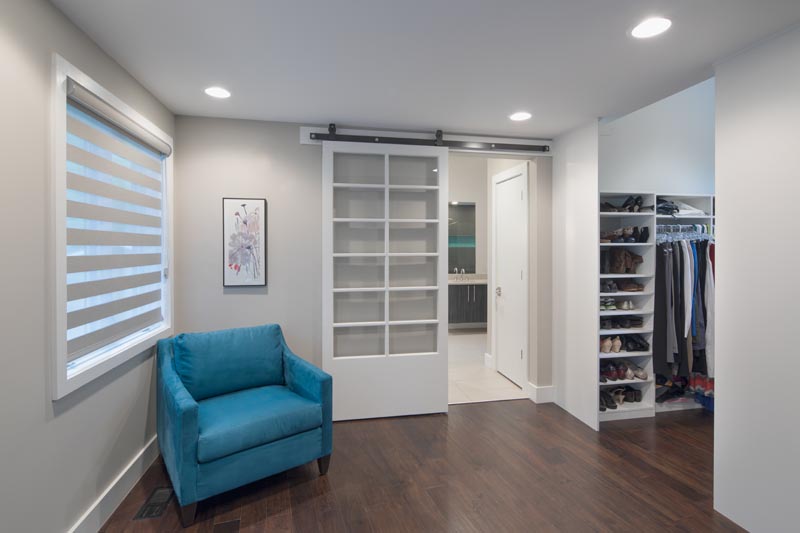 You can see how the bathroom was made to functionally work with the sloped roof, the taller ceiling for the sink cabinetry and shower, the lower ceiling above the tub.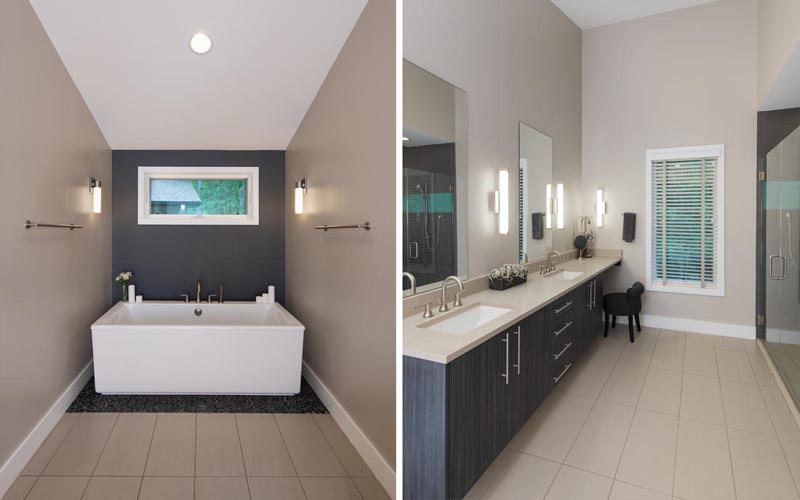 Last, is the rear of the house with new covered patio and uncovered deck. I loved the overall color scheme, brown tones with punches of blue, it really fits the surrounding neighborhood and wooded area, while distinctly standing on its own.
Looking forward to see what Sasha's got cooking up next. 🙂