Every year there's some sort of "first" and in 2017 has been no different. I got to professionally shoot my first transportation facility in the form of the Piedmont Authority for Regional Transportation (PART) Howard Coble Intermodal Transportation Center for the architect and engineering firm Clark Patterson Lee The Greensboro, North Carolina location includes a passenger bus station and fleet maintenance facility.
Various buses arrive and depart every half hour, which made it a bit challenging capturing photographs including vehicles with a low, fast-tracking winter sun.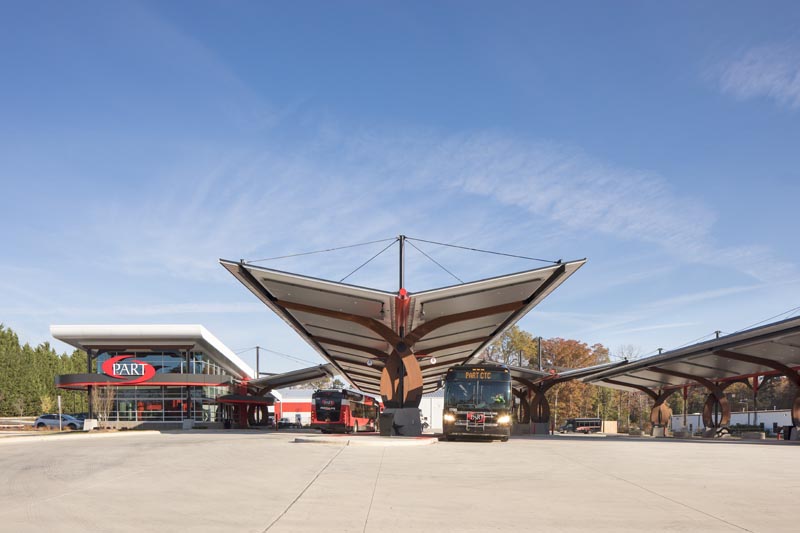 With this dynamic of fast changing light, the opportunity for evening shots transpires much quicker than during summer months. Without the benefit of staging in these situations, as the photographer, you learn to be decisive, speedy, and precise. Observing the area throughout the day, the buses generally arrive within a 5-minute window (I was impressed with how timely they were) and leave at the exact same time. There was only one shutter click chance to get leaving buses in motion while the station still appeared full.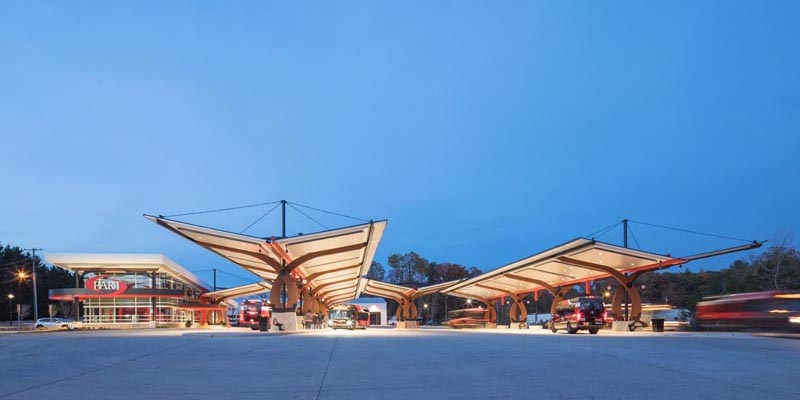 15 seconds later, the station was empty again and 15 minutes later, the light was a deeper blue, illustrating how evenly and well-lit the ticketing center and canopies were.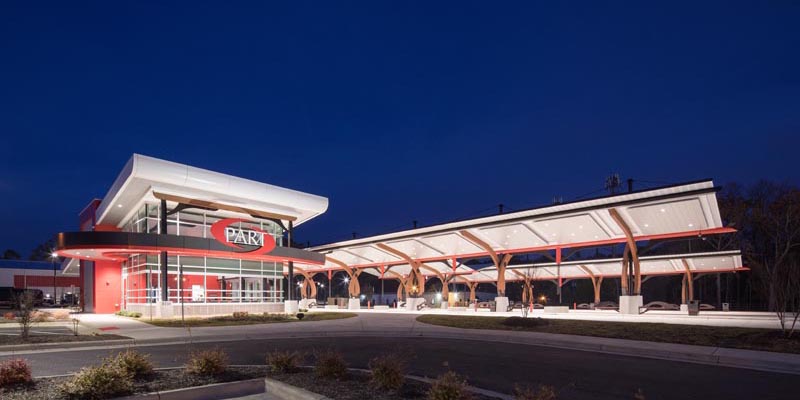 Beyond the passenger bus station is PART's maintenance facility for their entire fleet.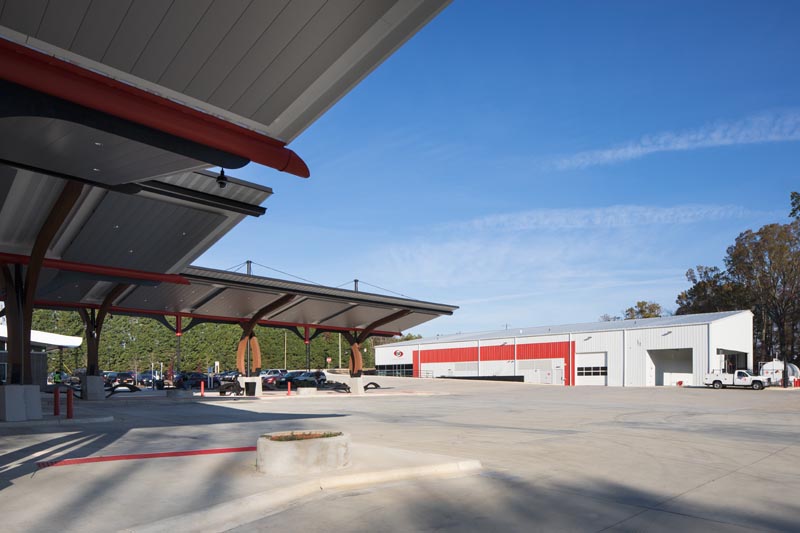 …and here it is in elevation.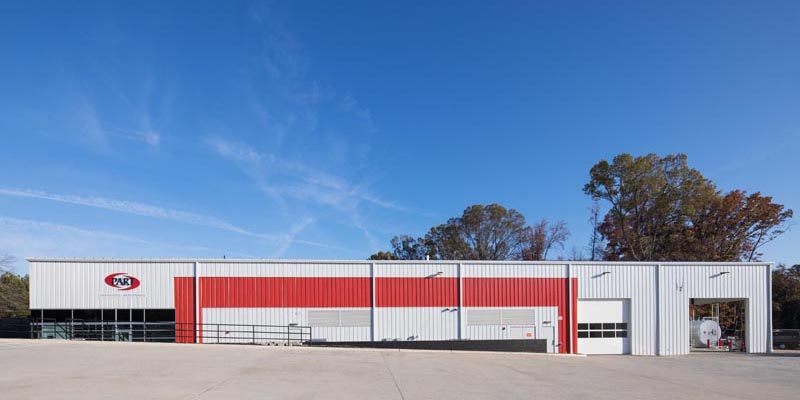 Inside, one of the fleet gets serviced while raised on jacks.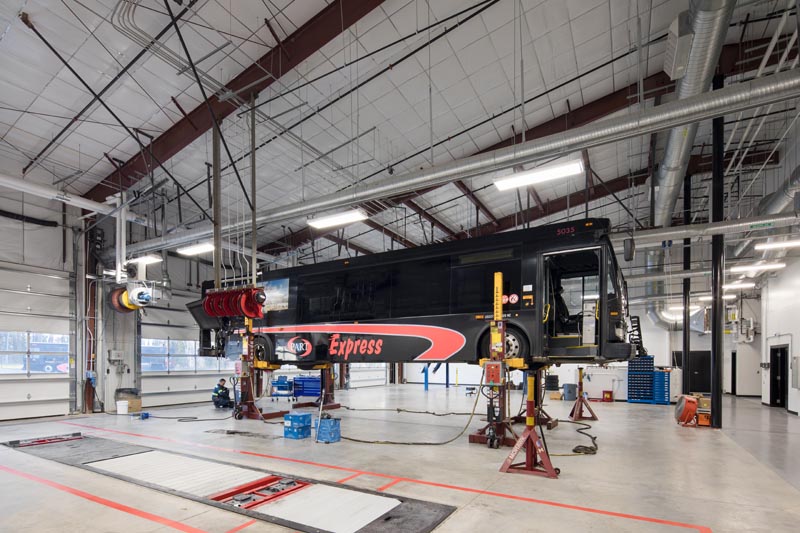 I asked the dude how long the repair would take and he answered until 10pm. The bus was eventually lowered and a single garage door raised to show it still being repaired past sunset.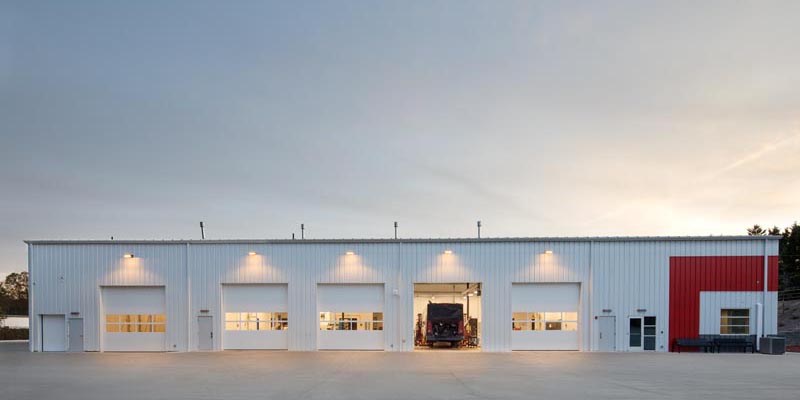 Pretty fun shoot, I'd been wanting to do something like this for awhile and this was a great opportunity at hand.