I've been steadily shooting for architects Cline Design for the past year and had a new slate of work to photograph to start off 2017. One of these projects is the recently relocated Tobacco Road Sports Cafe in downtown Raleigh, North Carolina.
It's huge. YUGE. Two levels with a mezzanine story.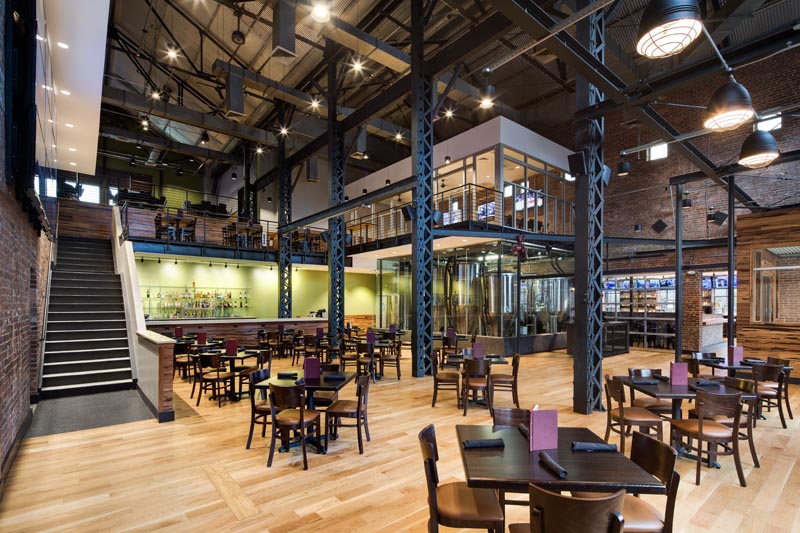 Past the garage doors you'll find a one-story dining area with the main drink bar.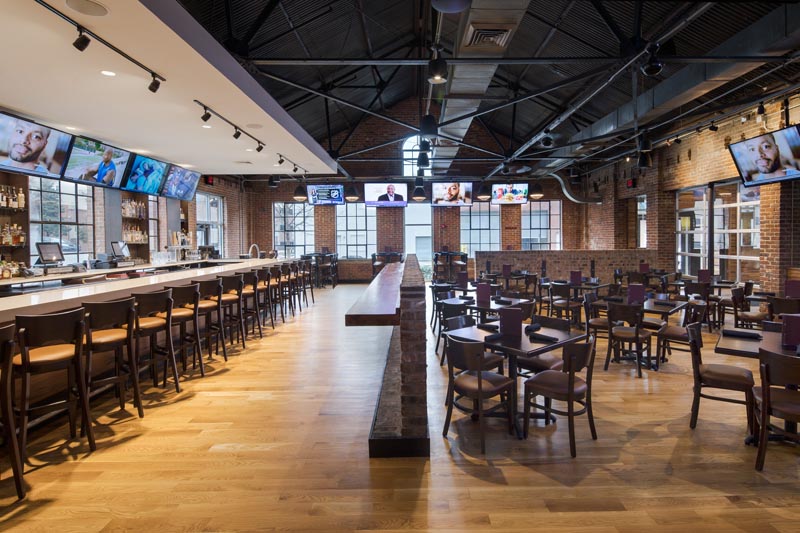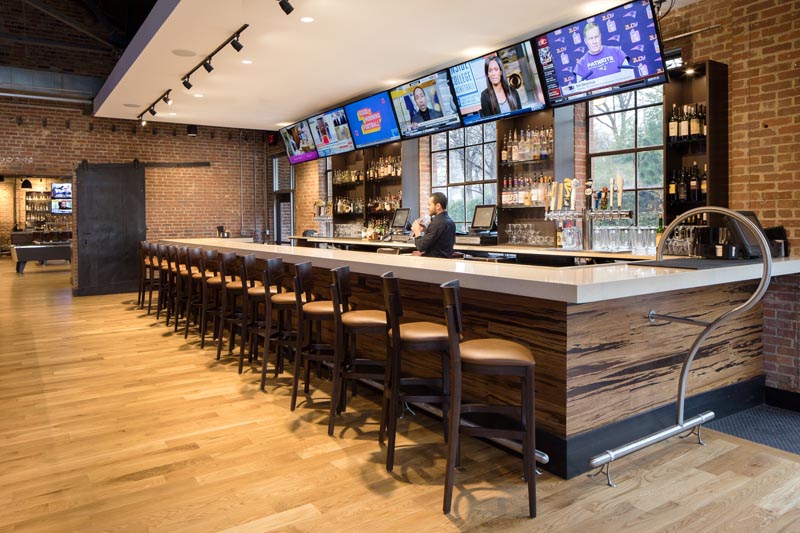 Beyond the bar is the game room.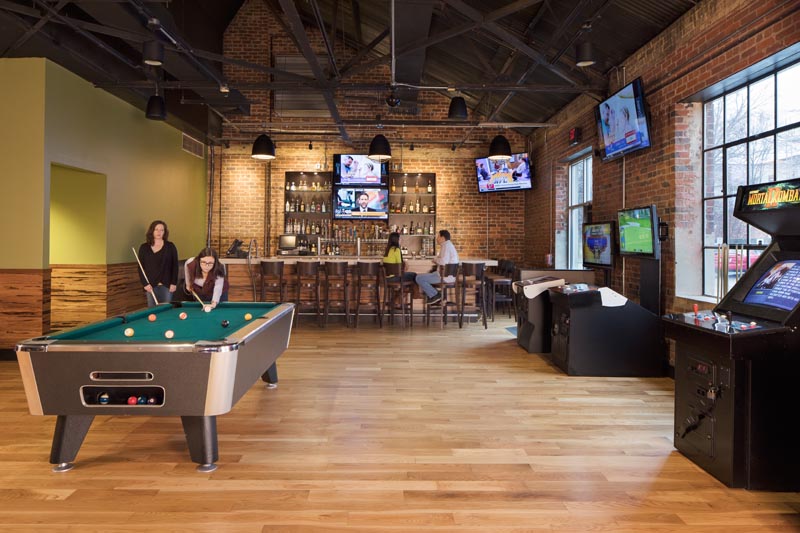 View down to the main dining area and across to a private room from the mezzanine.