Once again photographing for Cline Design Associates, this time to photograph their new office space in the Loso area of Charlotte, North Carolina. It's a very different space than the one recently captured in San Antonio. Likewise a renovation, this building was a warehouse originally built in the 1960s.
Cline renovated both of the former industrial buildings, which now houses several commercial tenants including their own architectural studio.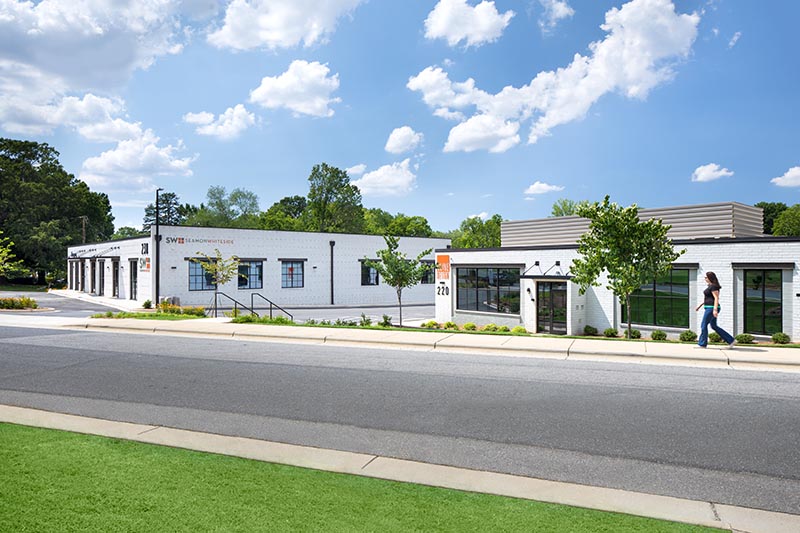 Upon entering the office and immediately past the reception nook, visitors are greeted by a frosted translucent map of Charlotte that gives privacy to the glass wall revealing the main conference room. Open office space is divided into two general spaces on opposite sides, joined by the public areas.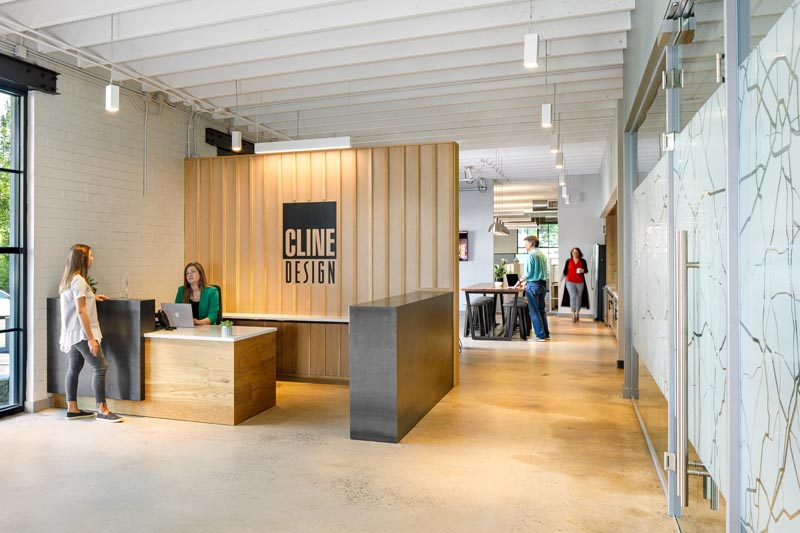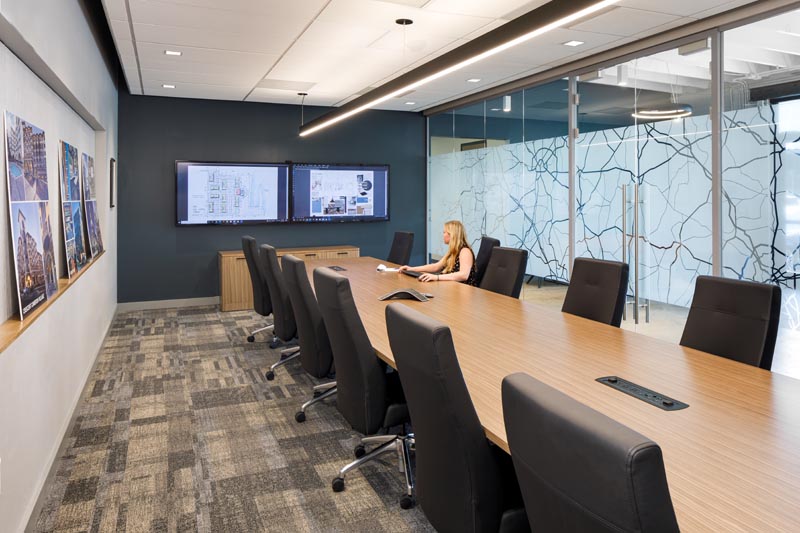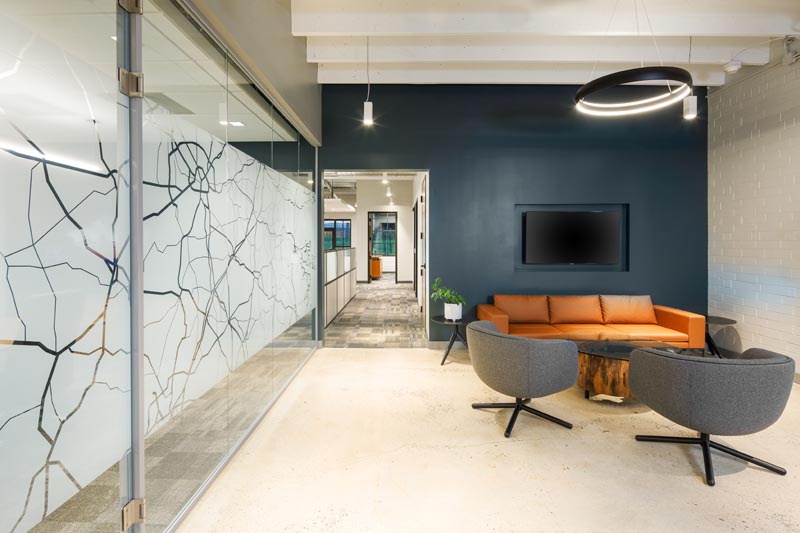 Neat little cafe space. I'm always entertained by which games every office has contained within their space. Cline takes its shuffleboard game seriously. As an aside, I can't tell you how happy I was to see the desk, wall, and pendant lights perfectly line up for this shot, that's not always the case with finished construction and installation, therefore requires much less post-editing on my end.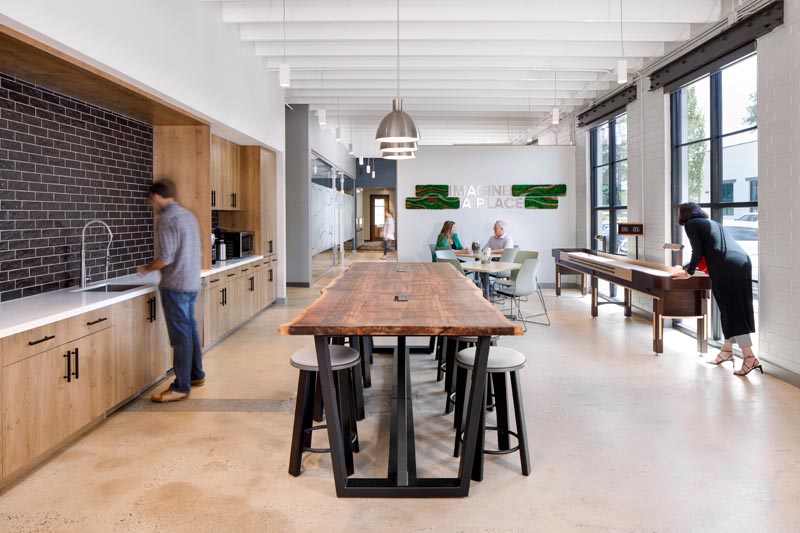 Break room garage doors raise to allow back and forth between interiors and the covered exterior deck outside, which is convenient for gatherings or just a casual summer day.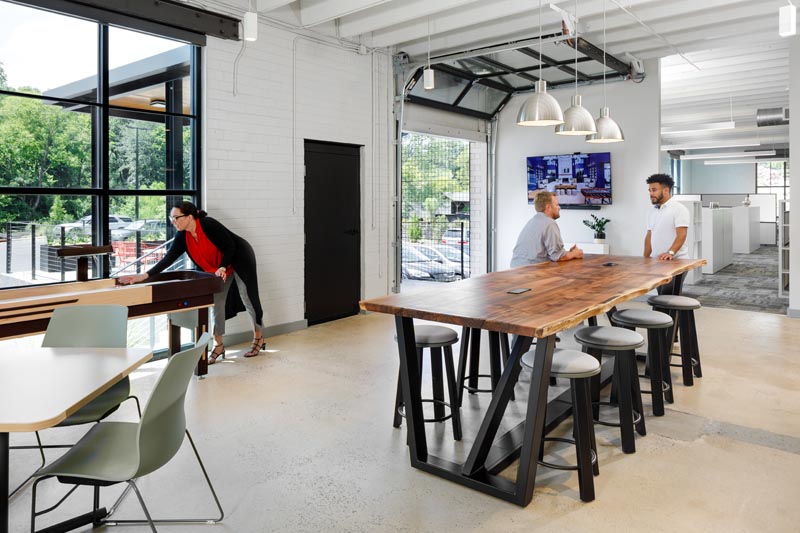 As you can tell, this particular office design has branded mottos, reflected in the break room and general work spaces. Small conference rooms are programmed to carve out space beyond.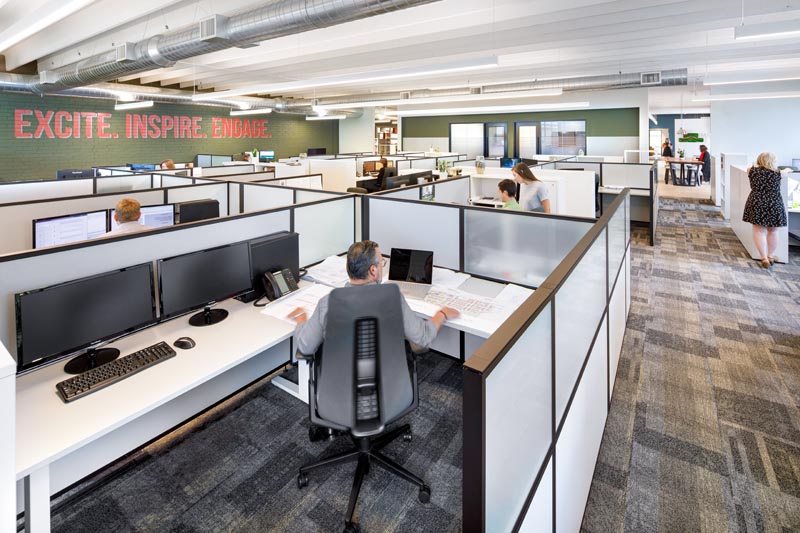 There's a generous amount of windows allowing natural daylight into the both offices. Ductwork is exposed under the concrete bream system the spans above.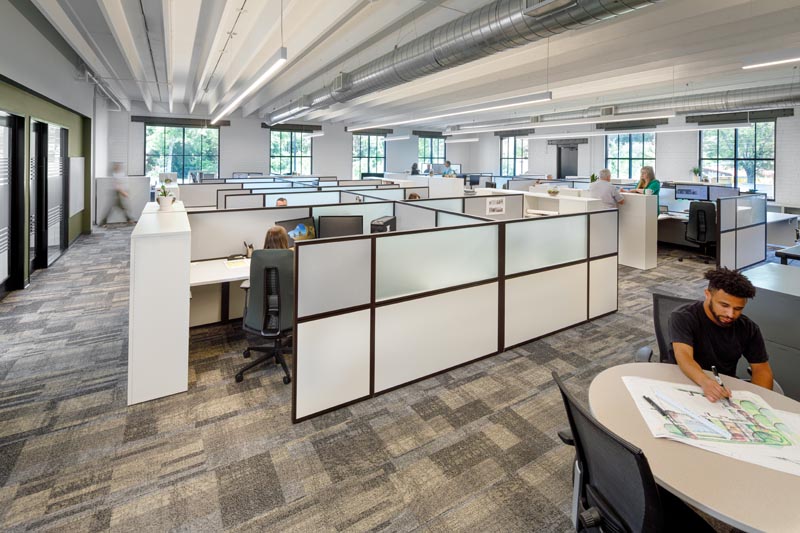 Not only does Cline have shuffleboard, they have ping pong in case distraction is needed from the material sample library beyond.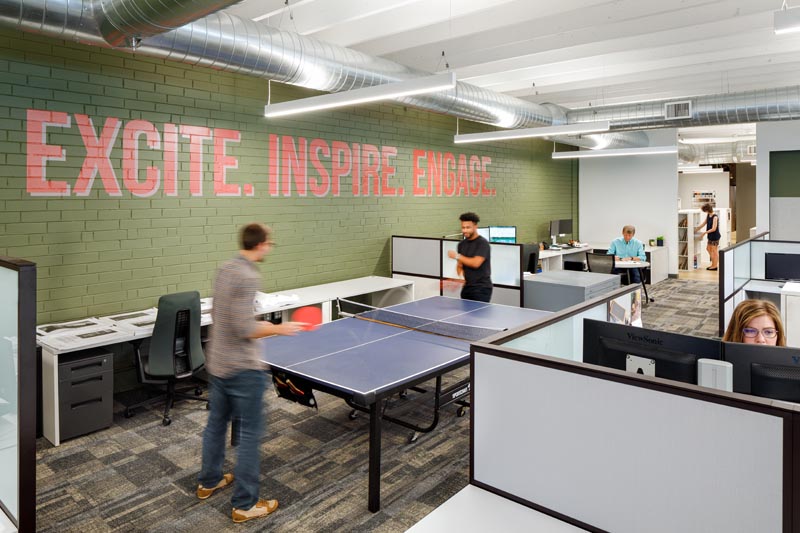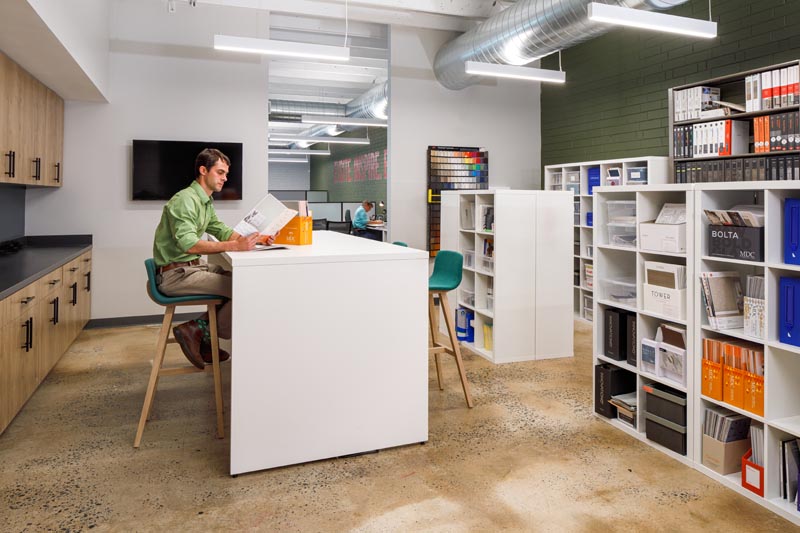 Instead of small conference rooms, the shared wall with the conference room is painted and branded to border the office space beyond.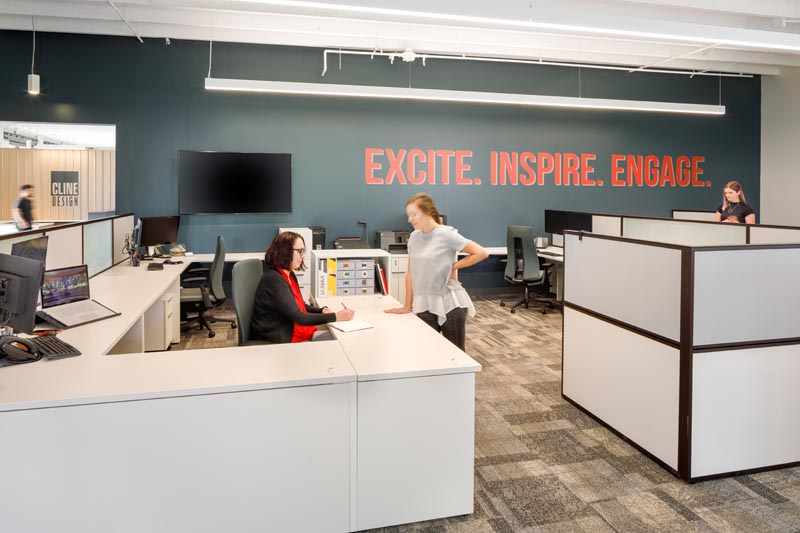 Again, sizable windows with industrial vernacular allows natural light into the various programming beyond.
Another fun project, that's it for now, catch you next time!