There's been a population explosion in most of the southern cities I work in, a sharp uptick in multifamily housing in those metros, and therefore a large percentage of my work across the country has wound up being brand new city apartments. This includes my backyard in Raleigh, North Carolina where I photographed the Metropolitan for JDavis Architects, Clancy & Theys Construction and Banner Property Management. It's across the street from the Link and the Quorum, both…which…I've also photographed. Alright, here goes:
This is the corner view filled with pedestrians doing what they do in cities in 2019 such as walk their dog, ride their bike, and terrorize pedestrians with a rental scooter.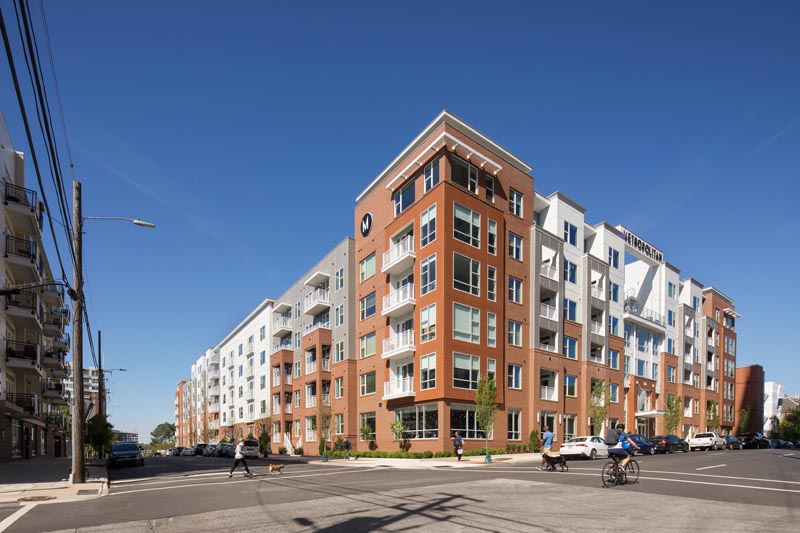 Inside, the lobby features contemporary finishes and stylings.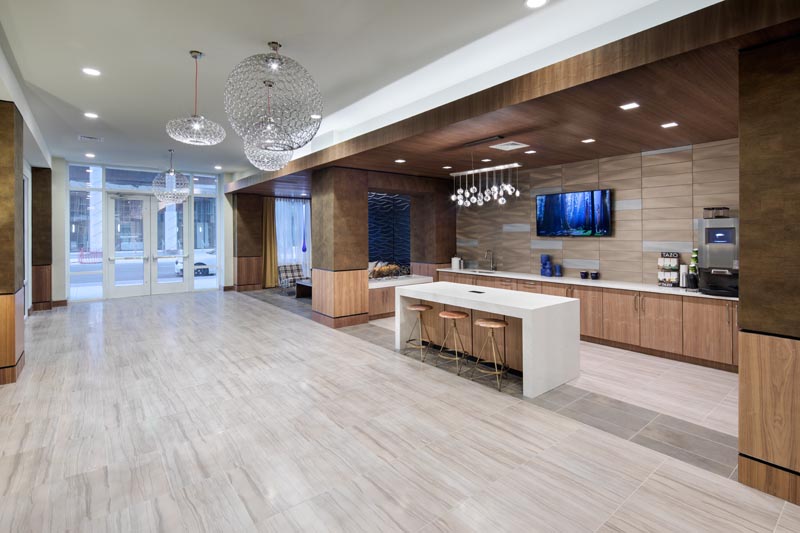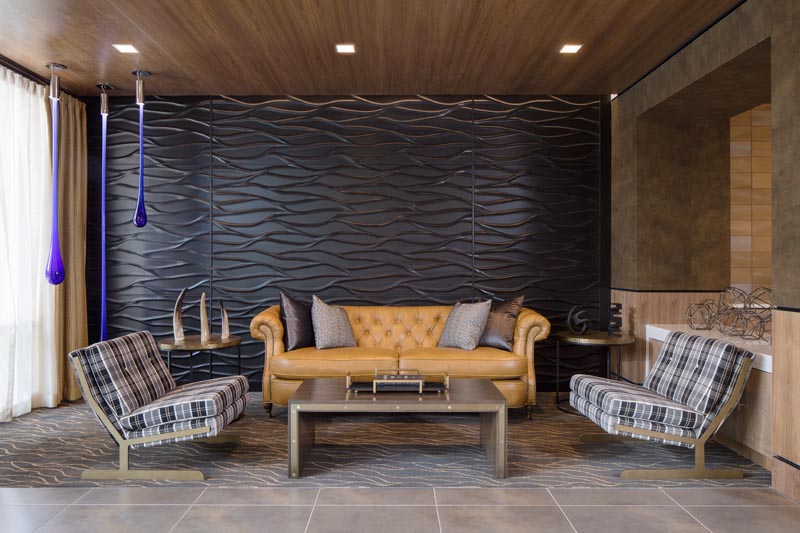 Over the past decades, apartment leasing offices have received a significant upgrade, no longer tucked away in the back but designed an integral aspect of the sales and marketing process.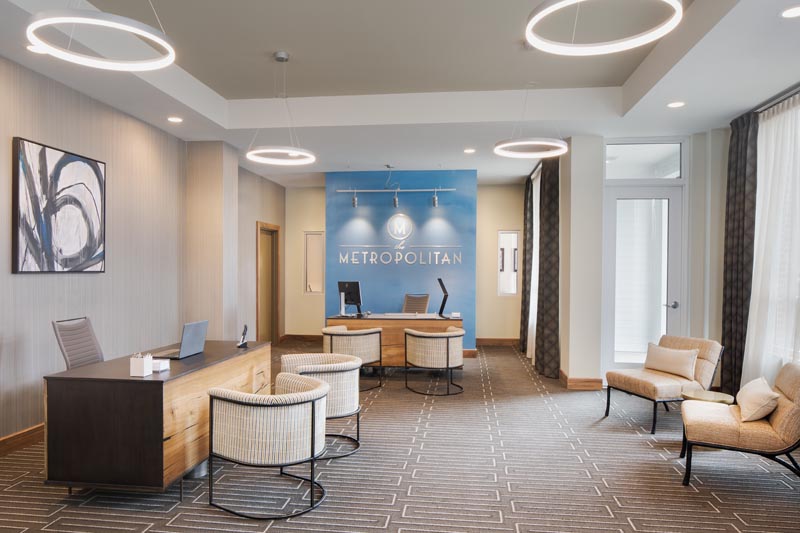 Gone are the tanning booths of the early 2000s, now apartments have little nooks where residents can casually work,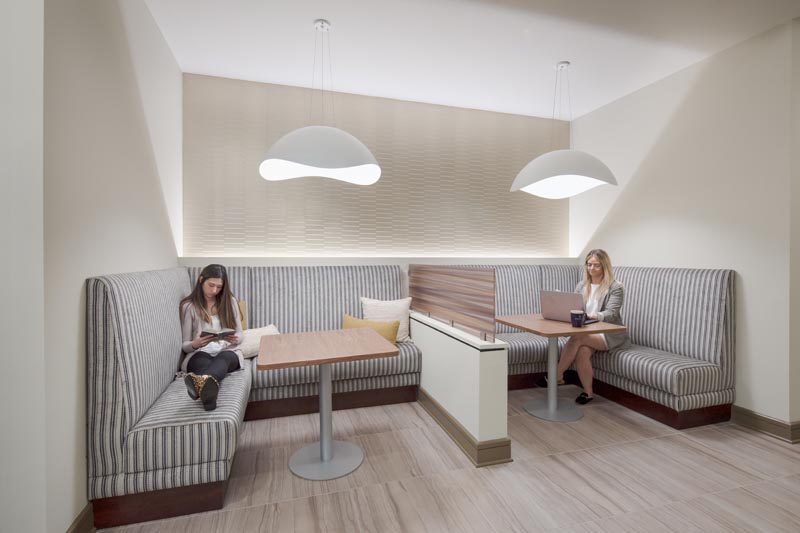 lounges with a kitchenette for casual hangouts or small gatherings,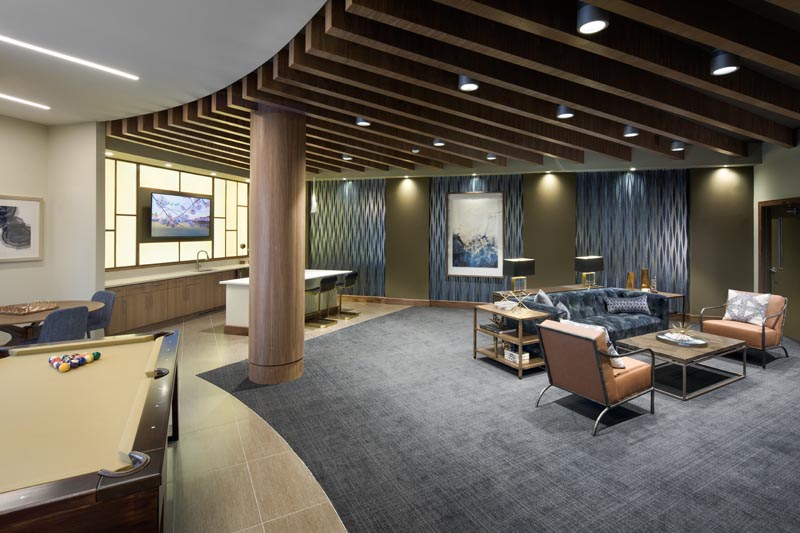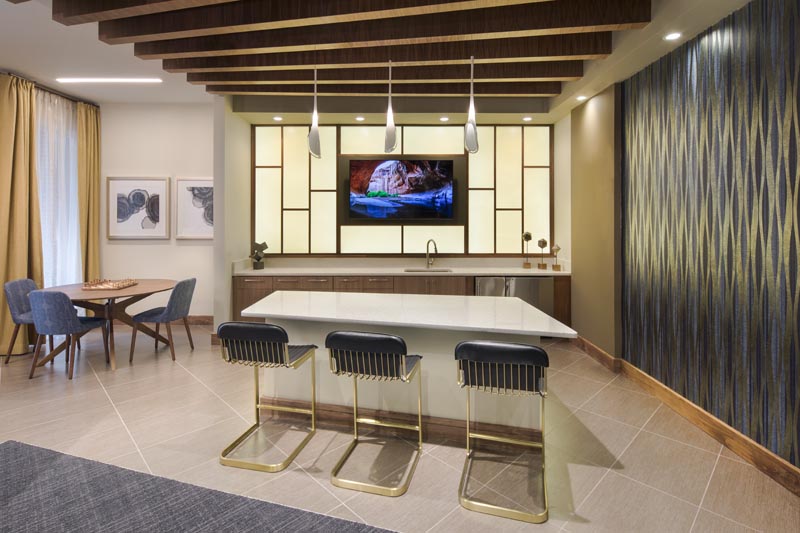 pool with firepit and various seating arrangements,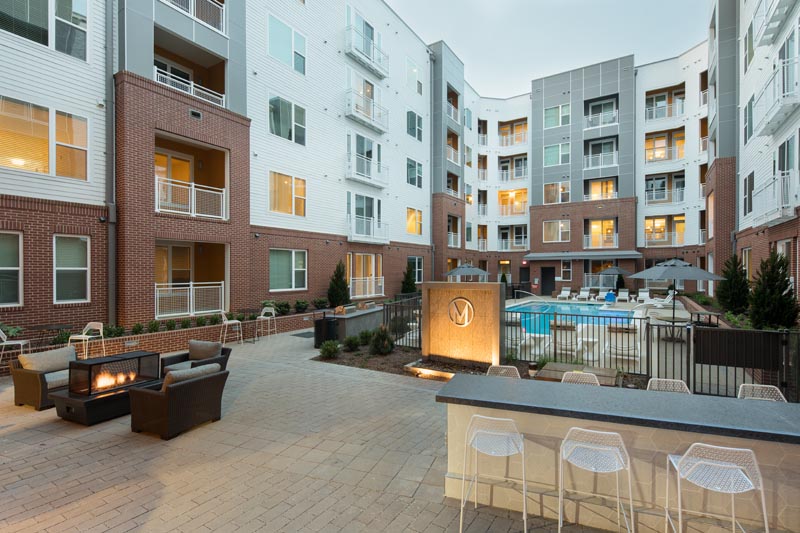 comprehensive fitness center with all sorts of workout equipment and a yoga room (which I'm seeing more of these days)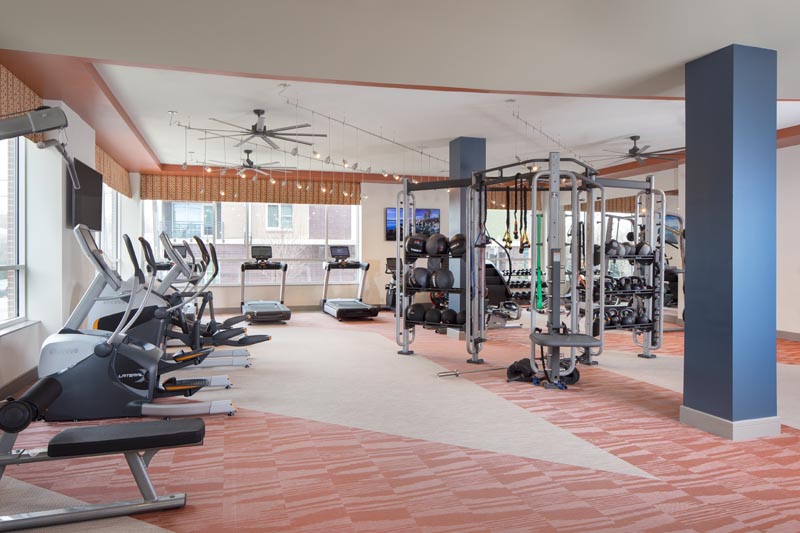 arcade room (seeing more of these too)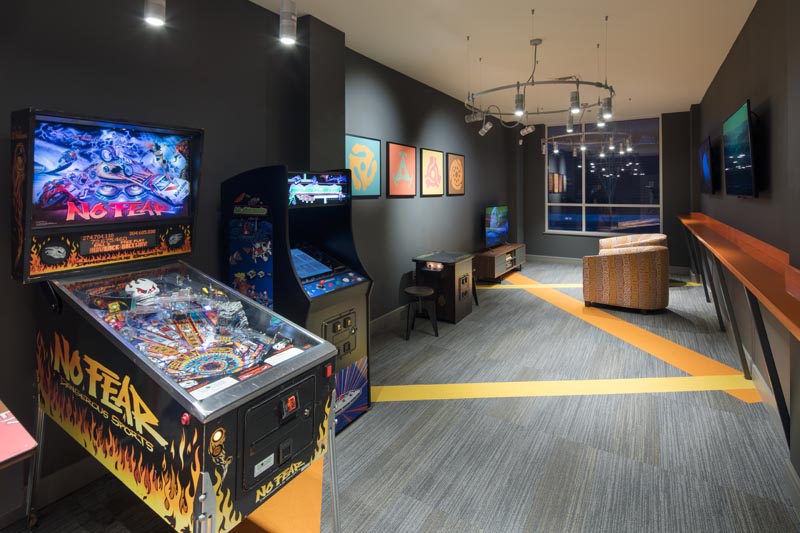 and golf simulator. (nope, this is the first time I've seen one of these as an apartment amenity).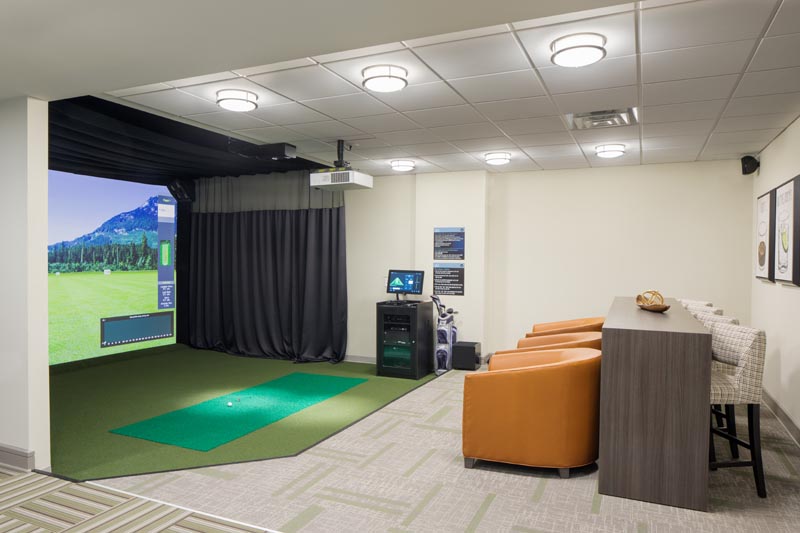 Model apartments feature a few different layouts and furnished stylings.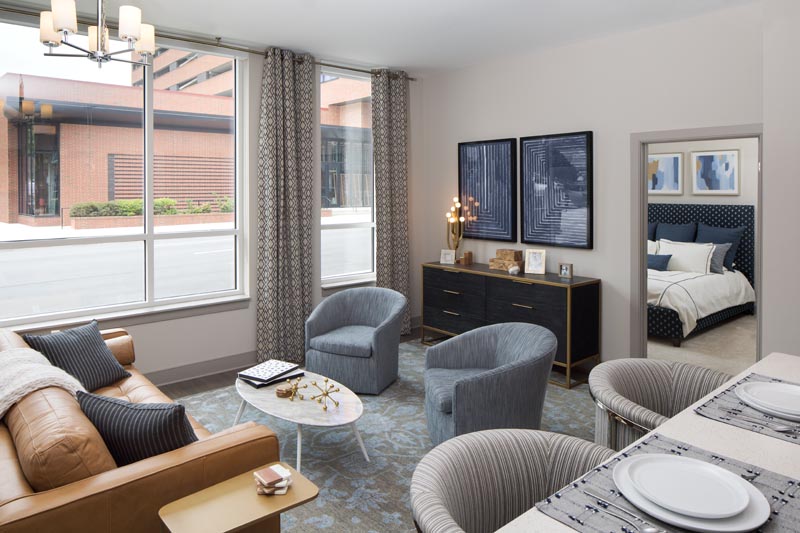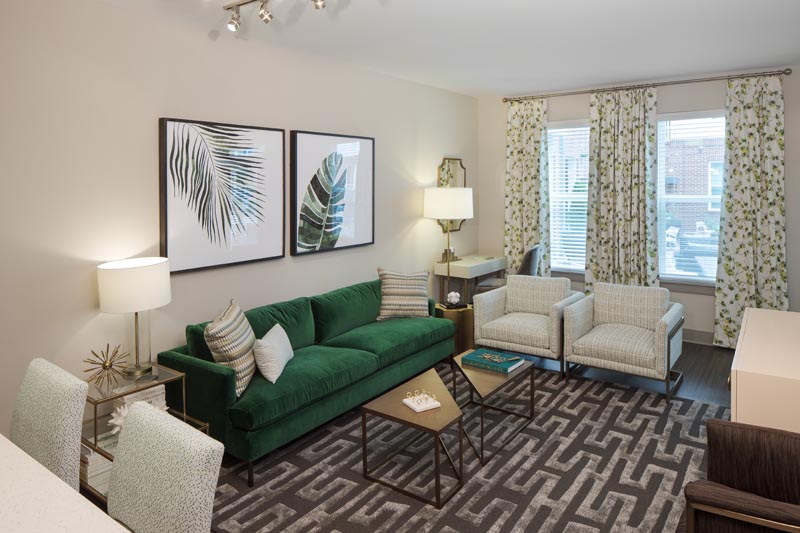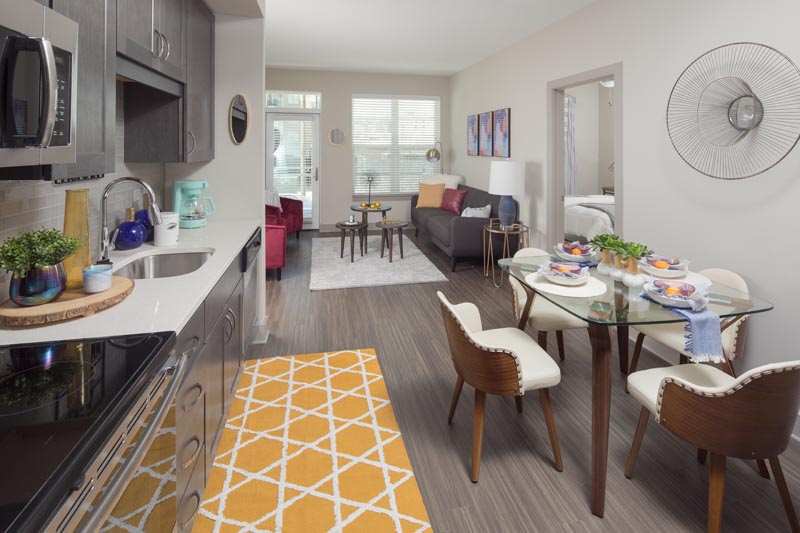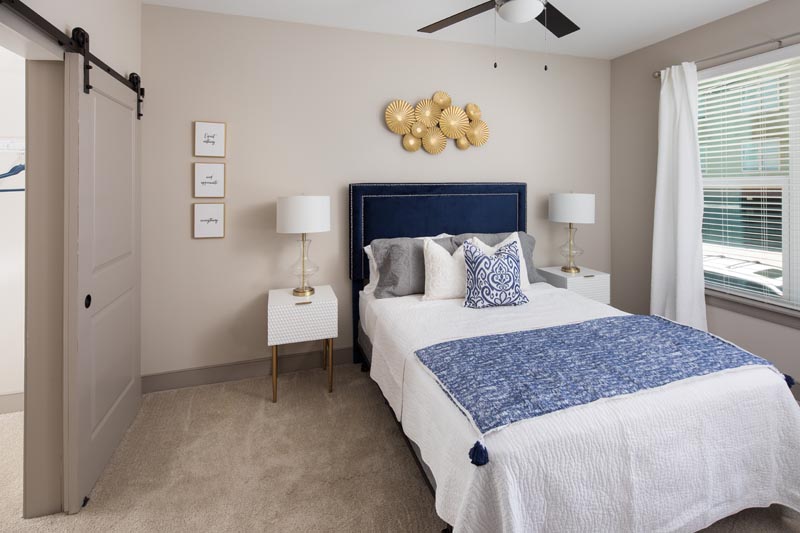 The Metropolitan features two different seating levels to view downtown Raleigh,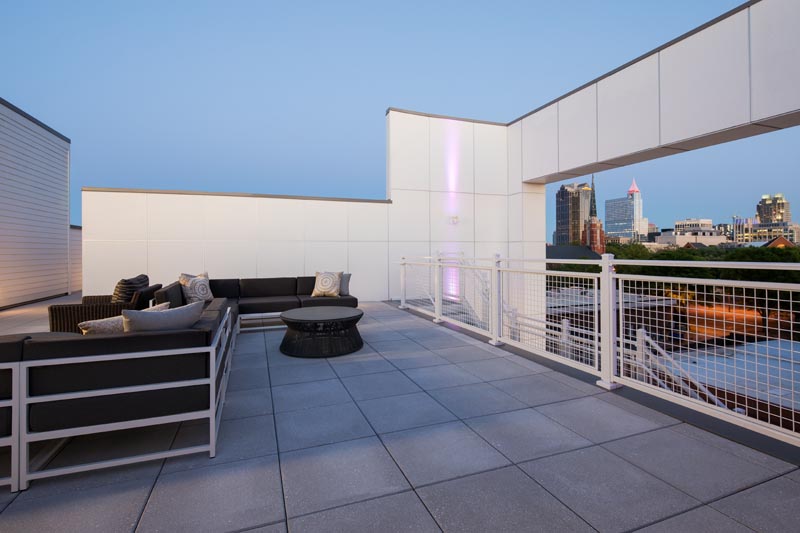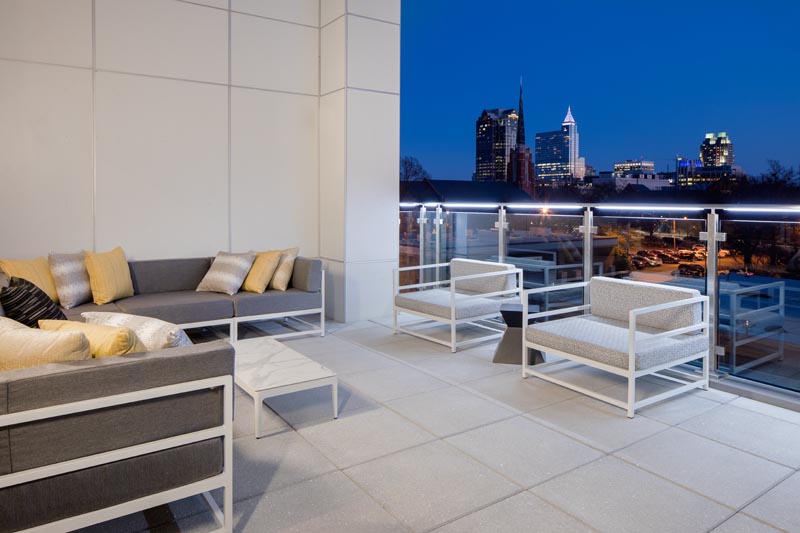 both levels which can be seen from the street below. That's it for now, it's been quite an interesting year and maybe I'll even get to blog about some of it.