So it took me about two months after my trip to finally post about it – sue me, I've been redesigning my site among other things!
I invested in a 10-22mm lens and 100mm macro lens this spring. I'm still undecided whether I'm going to keep them within my arsenal or not, even after this 10 day trip. The 10-22 mm is awesome because it's got L-quality glass and is able to capture so much more than my 15-30mm, but the distortion at 10mm drives me really bananas. I'm apparently too dumb of a photographer to properly use the 100mm, which is a surprisingly heavy lens, you practically need a tripod to keep it still in limited light. I guess that's incentive to eventually buy a better camera, not to mention higher quality lenses.
Richmond
I don't get to Richmond enough, it's not much further in distance than Charlotte is. It was a good excuse for me to test out the wide angle and see what it was and wasn't capable of. I spent the entire day walking Richmond.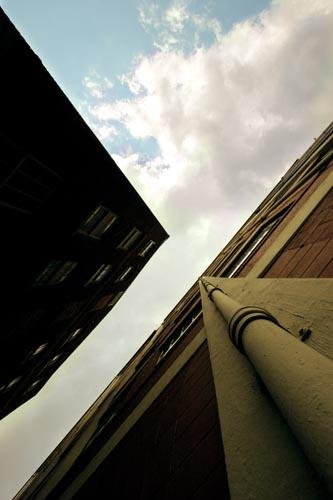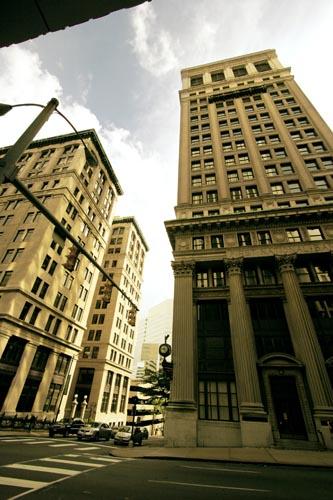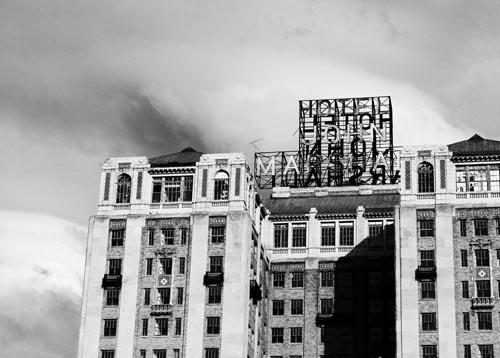 After shooting all day, I met up with Lisa and Josh for dinner, who I hadn't seen since Gareth and James visited from England. They are always awesome and fun to hang out with, I really enjoy their friendship and need to hang out with them more too.
I tried some poutine.
It was good, but I still don't know why you Canadians rave about poutine.
Baltimore
From Richmond, I hopped up to Maryland. Baltimore's become one of my favorite cities. The Inner Harbor is touristy, but all of the surrounding gritty industrial and urban areas are awesome. It's just too bad I can't go through half of those places swinging a camera without getting shot at.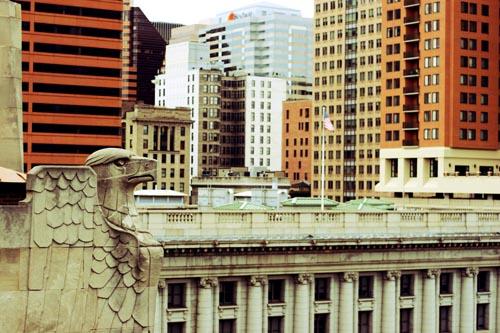 Shot from the top of a parking garage.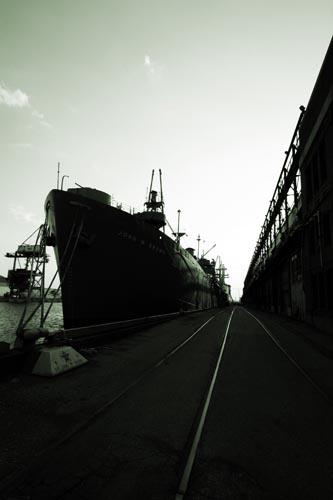 This is the John W. Brown, which I've never actually seen leave port. When I first visited in 2003, they invited me up to see, but I didn't have time. It's sitting on federal property, I'm always afraid of getting arrested just getting close here.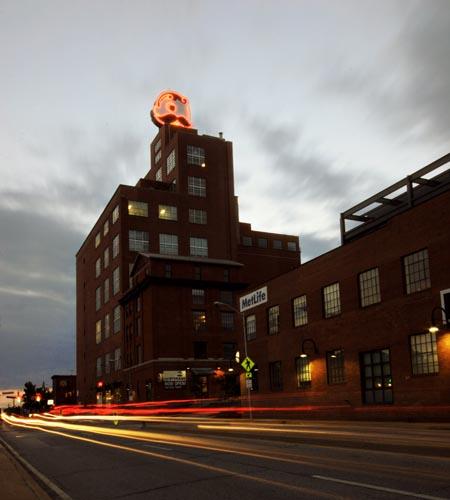 Natty Boh is apparently the local brew of choice in Baltimore. It's near this overpass where I've shot a lot of industrial/junk photos a few years earlier.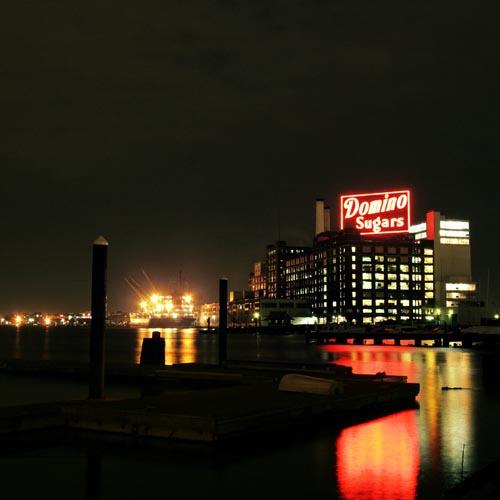 Domino Sugars doesn't allow visitors, so this is the closest I could get to it.
While at Baltimore, I met a couple of who I became friends with and still keep in touch. Very intelligent pair, I enjoyed hanging out with them.
New Jersey
After my day in Baltimore, I originally intended to travel through south Jersey, but it was raining so I went straight home. Mom and Dad looked really good and it looked like my father had lost as much weight as I had recently gained. As usual, I didn't spend much time at home (that would've bored me to death), but visited places in Jersey I either a) didn't spent much time in or b) never visited while I was growing up. I traveled all through south Jersey, Atlantic City, and Sandy Hook area. For the first time ever, I didn't have any urge to visit any place I used to live. I'm a different person now and just didn't have any connection to those places. I did hang out with one of my best friends, John, who lives about 15-20 minutes away from my folks. We caught up and talked trash for a few hours, always great catching up with him.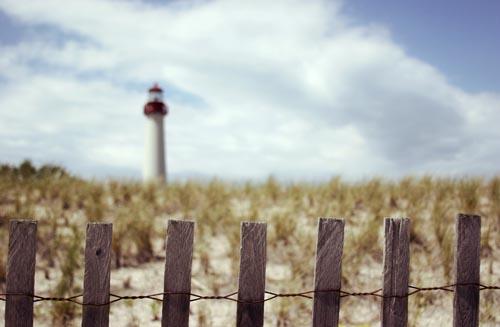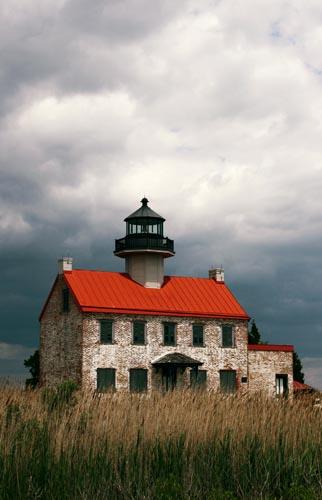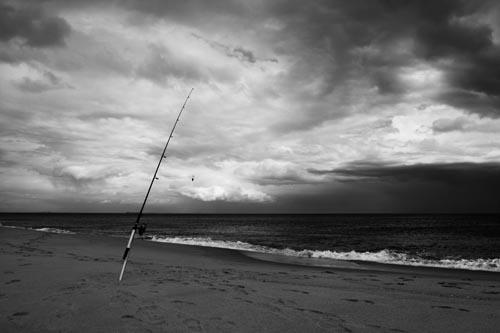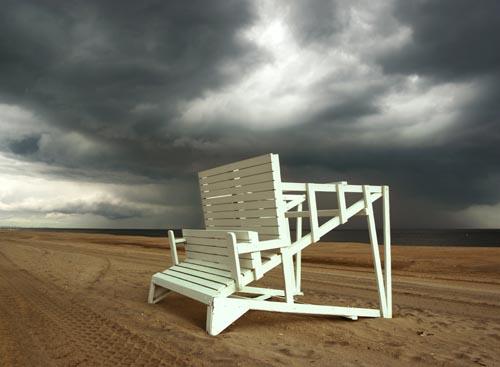 As you can tell, there was inclement weather my first few days in Jersey. I meant to travel up to NYC but scrapped it due to the inclement weather. See the rise of buildings on the left-hand side of the photo? That's the closest I got to New York this time. Which is a really shame, because I wanted to see Yankee Stadium one more time before it got demolished.
I took one day off and stayed at home. That day, I took my parents out to dinner, which is really the first time I've had a chance to do that.
Atlantic City sucked, what a dirty dump of a city. Sandy Hook was neat, and the regularity of the old World War II barracks at Fort Hancock were pretty neat. From there, I went to visit one of my best friends Kim, her husband Lewis, and their daughter Kayleigh. It was the first time I finally got to meet her, the last time I was up in Jersey for Thanksgiving, Kim was still preggers. It's kinda weird seeing everyone as adults that you still remember when we were all like, 14. But just as rewarding. Not every day you've got friends you've known for 20 years, right?

My final day in Jersey I went to Seaside Heights, which I've never been. Apparently, I wasn't missing much there either, it's a major teen hang out. I bet I was the same age of some of these kids' parents, which really is kinda scary. Below is my personal favorite photo from the entire trip. I'm sure most people there were wondering what in the world I was photographing.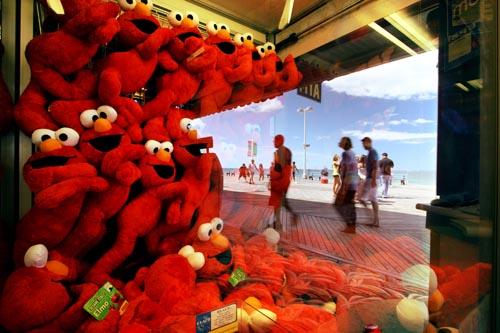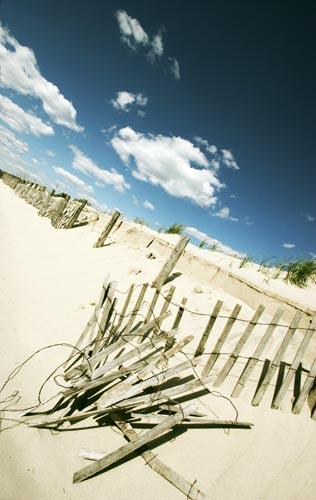 John and his girlfriend Lysa met me out at Seaside that night to walk the boardwalk, where we all felt really really old.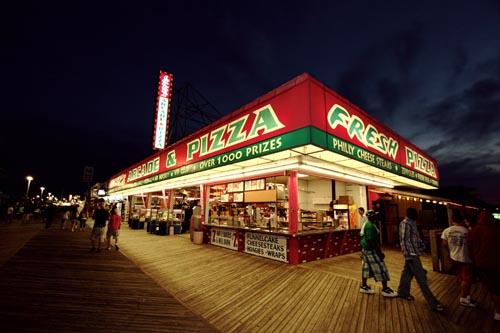 Philly
Saturday morning, I headed out to Philly, but first I stopped by Camden, just to remind myself what a dump that is too. Apparently having a penchant for shooting photos in the most violent cities in America isn't good for your health, so I spent the remainder of the day in Philly and did my best to avoid the tourist traps, with the exception of City Hall. And of course, I had a cheesesteak. It's like illegal if you pass that up.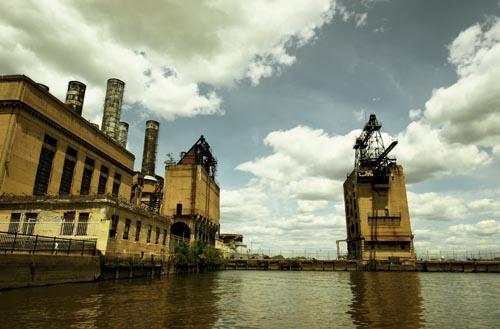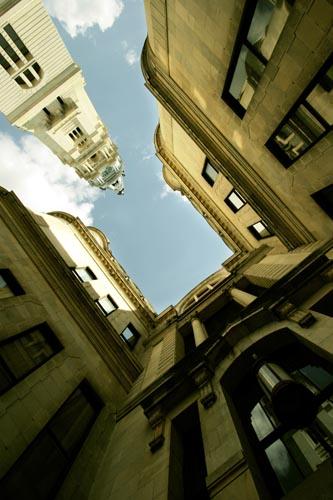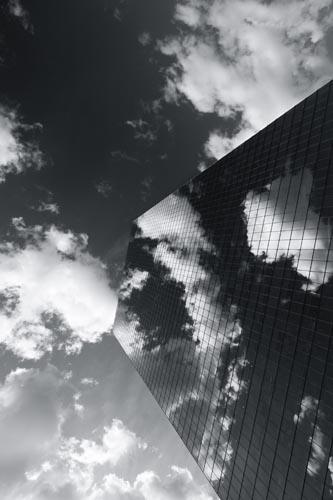 Baltimore
I returned to Baltimore that day, but was so wiped out, I slept. I did get out to the Inner Harbor that evening to do some night photography. The next morning, I went to the National Aquarium for the first time. It's okay, but it's not even close as good as Atlanta's.
What was funny about that was I was wearing my Yankees hat…as was about half the city of Baltimore. I had never seen so many people wearing Yankee gear in my life, outside of going to the Stadium. Apparently the Yanks were in town playing Baltimore on Memorial Day. Which doesn't say much for the Orioles if half the city is decked in pinstripes.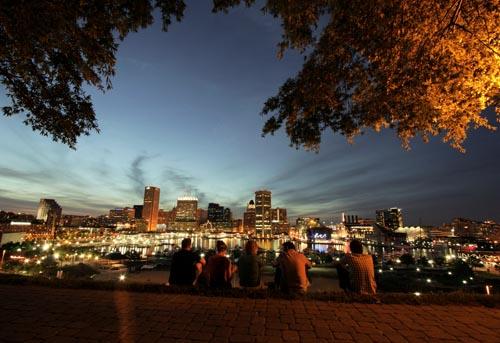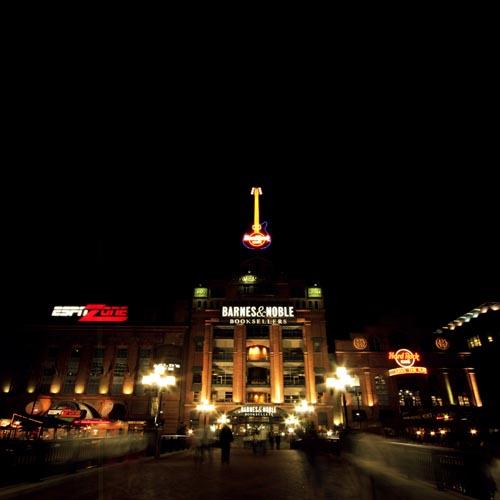 I did manage to make some use of that 100mm. I had to keep it stable by holding it against the glass. Originally I was going to make another couple of stops in Virginia but was so wiped out, I just went straight home.