Central Catholic High School, located in downtown San Antonio recently completed a new $12M multi-use building. The Kahlig-Cowie Convocation Center, designed by LPA, features a comprehensive gymnasium, weights facility, and Mother Adele chapel. I was hired by the architect to capture exterior and interior photographs.
The floor plan is a basic L-shaped corridor, with gymnasium on the inside of the "L" and other programming on the outside. The mass of the chapel features prominently, facing towards the existing high school.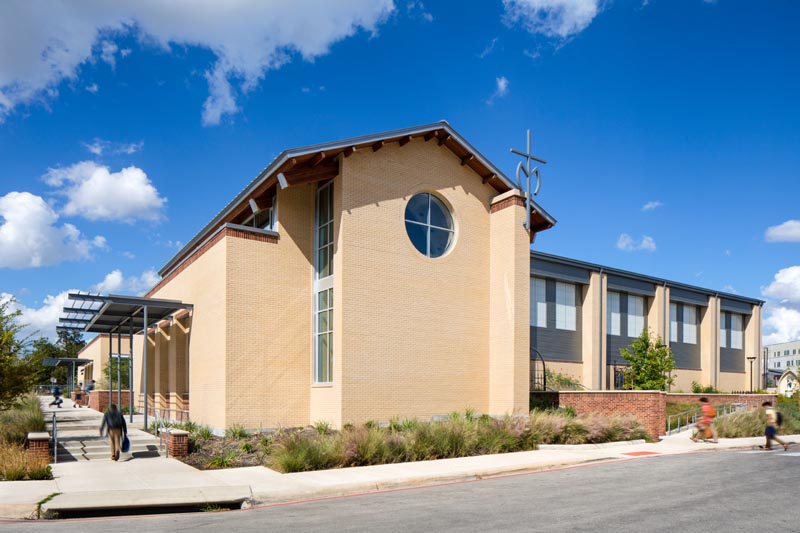 Adjacent parking steps towards the public entry. Shading devices not only shelter south-facing windows but physically mark moments of pause, and canopies denote many of the various building entries.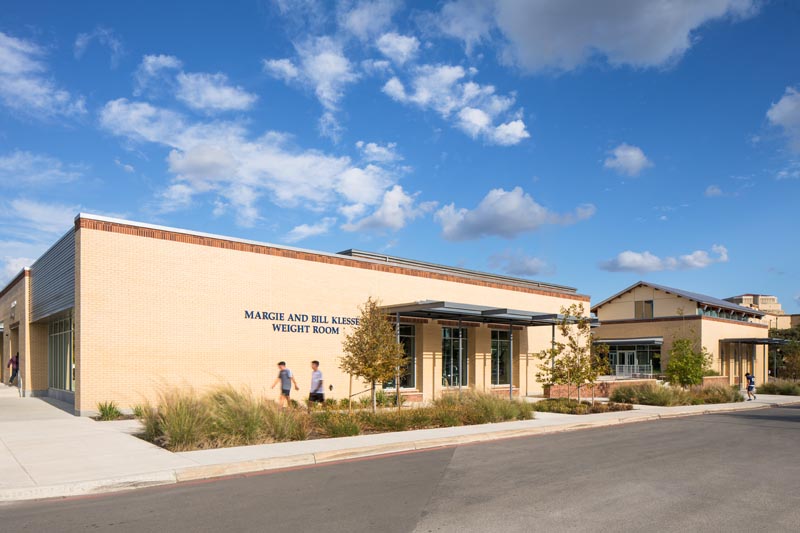 The one-story building sits on a grade. Landscape architecture brick walls, planters, steps and accessible ramps were well integrated leading to each entrance.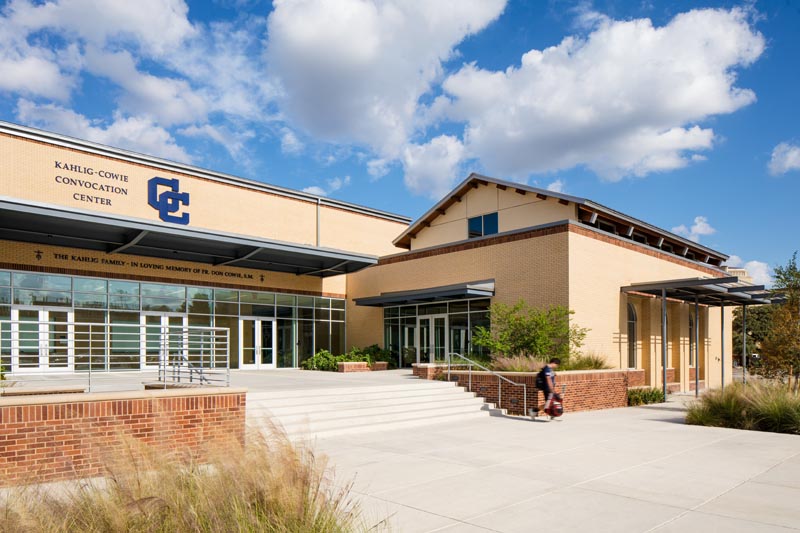 The football team re-enters the building following late afternoon practice.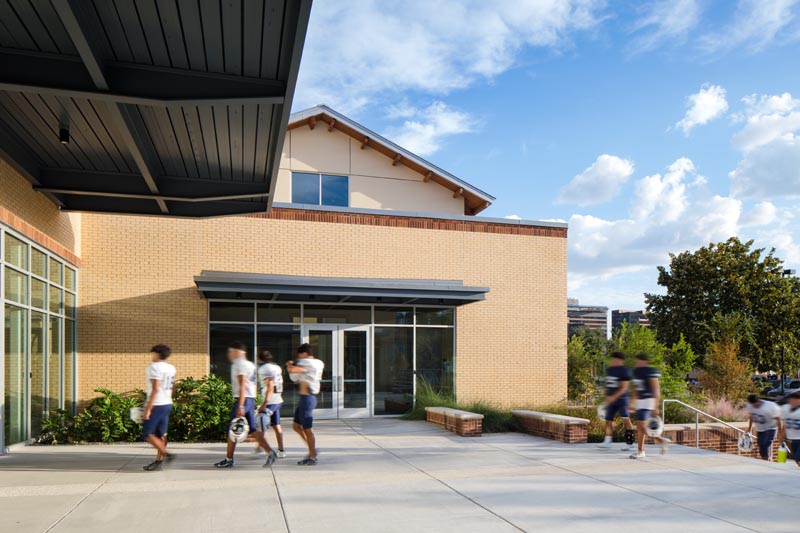 A display case proudly presents trophies and plaques within the hallway and allows view into the weight room.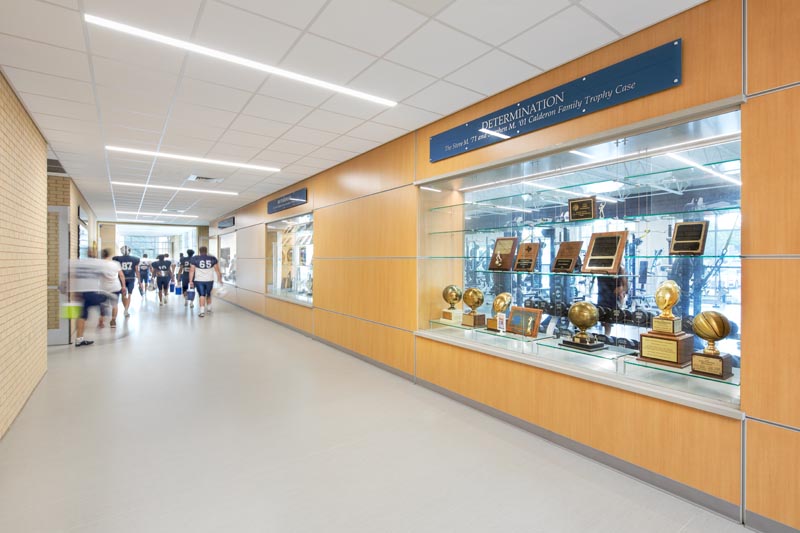 The weight room is pretty impressive in size.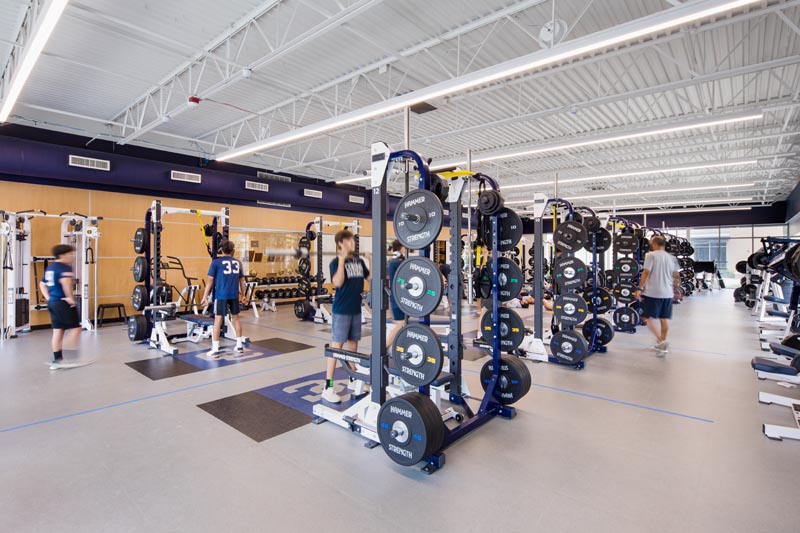 Basketball players run springs inside of Central Catholic's gymnasium, surrounded by generous opaque windows on three sides.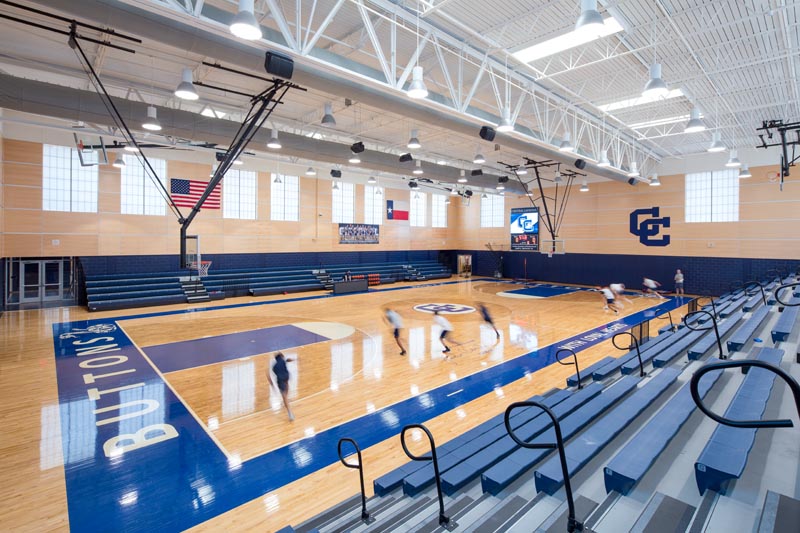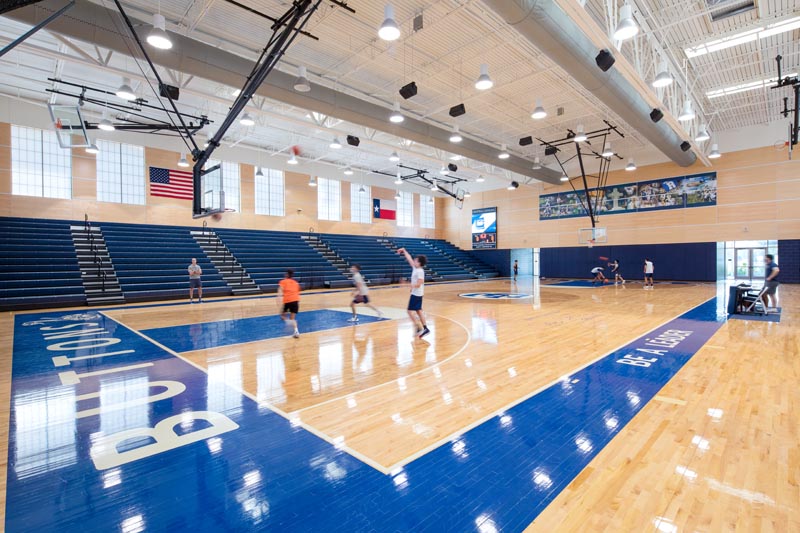 The chapel, like most Catholic churches I've been inside of, is pretty impressive. Natural sunlight filters from every recess of the chapel, illuminating the space without every becoming too bright from direct rays.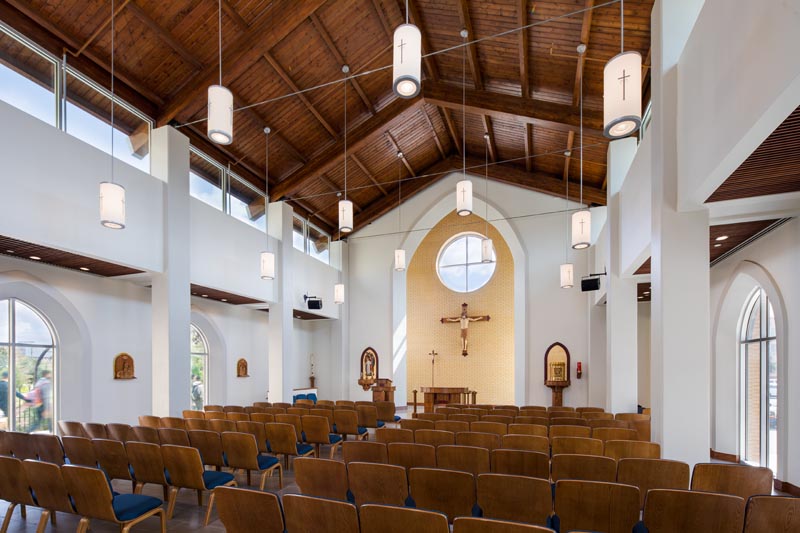 The east side of the building features a student entrance, accessible ramp, and outdoor sanctuary.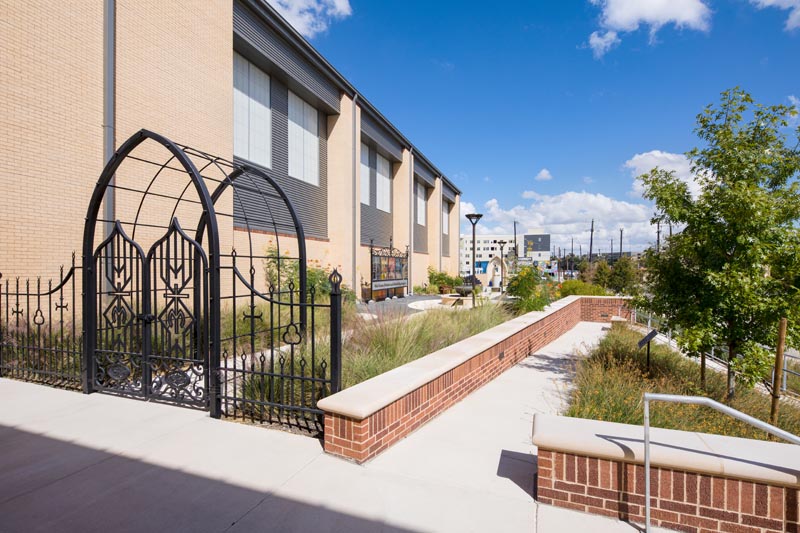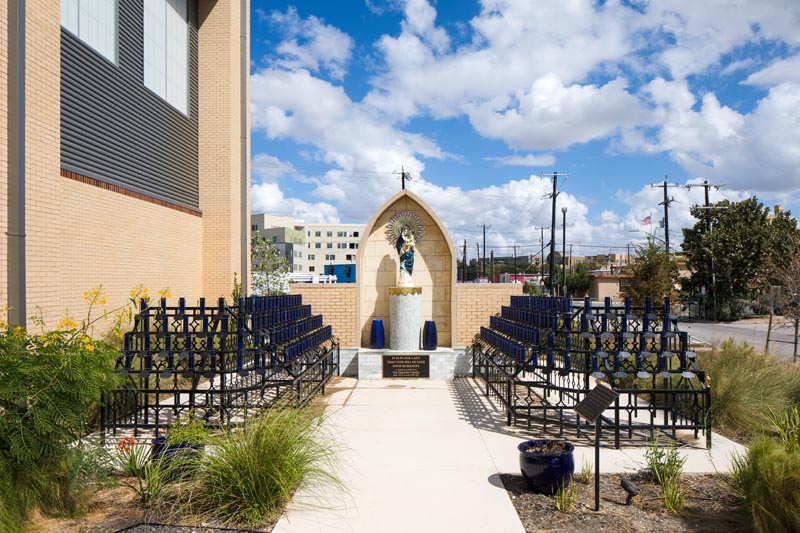 The Kahlig-Cowie Convocation Center lights up beautifully at night and as you can tell, I had some gorgeous days to photograph the location. It was definitely an interesting hybrid between contemporary and traditional cues.