Two years ago, I worked with Little to photograph the Longwood University Student Success Center in Farmville, Virginia. Simultaneously on campus, two high-rise dormitory buildings were being renovated by the same architects.  It was a staged process in which one existing dorm was stripped down to the steel structure while one remain occupied, then following its renovation, the second dorm was similarly deconstructed and renewed.  This is what that looked like in late 2018: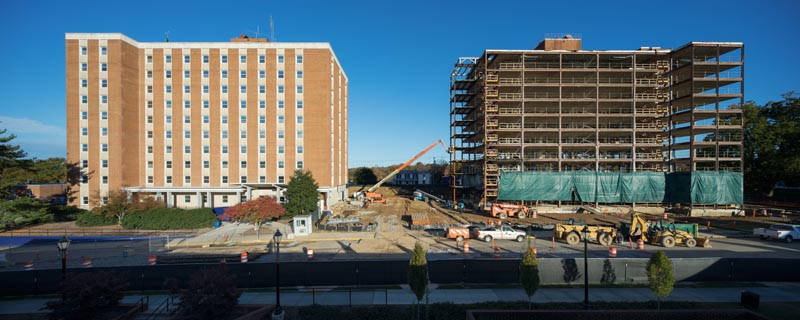 And two years later in 2020.  New construction not only included the two residence halls but redesign of the exterior plaza space, taking some  neoclassicist cues from the rest of campus.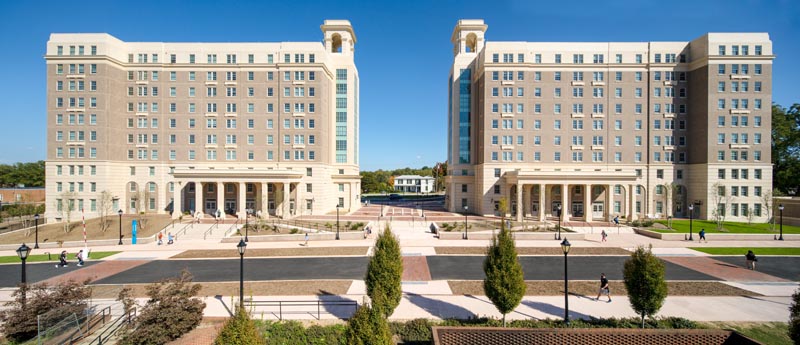 The mass and towers of these halls feature prominently from both downtown Farmville and within the college campus.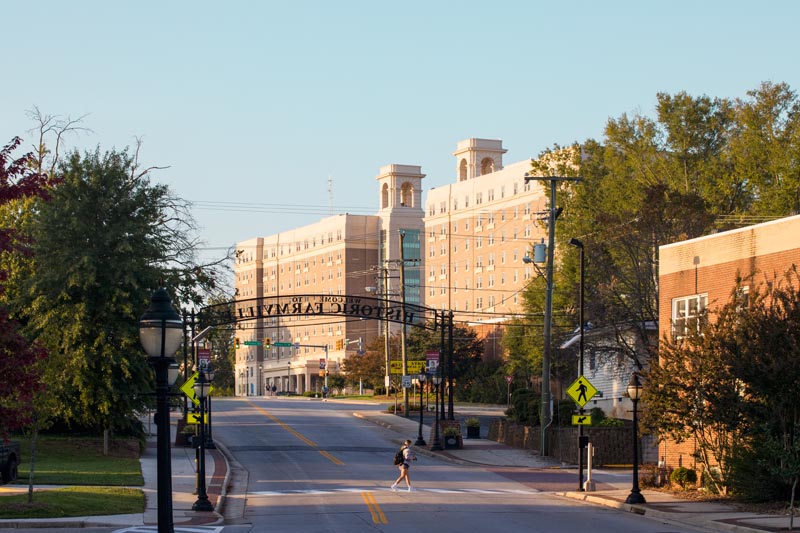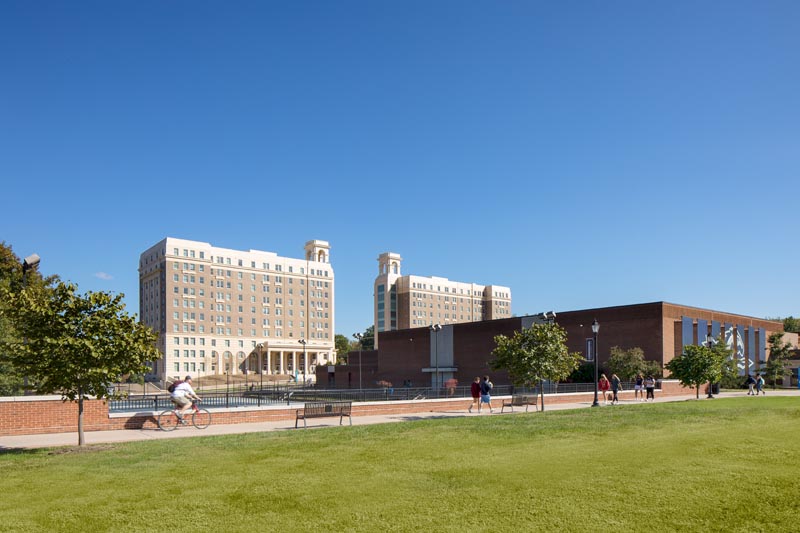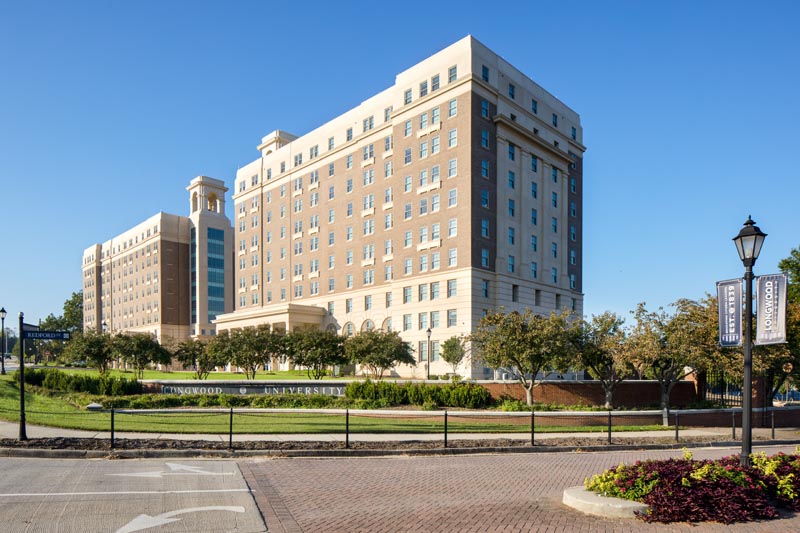 Both residence halls featured large columned porches establishing entry to each longitudinal facade.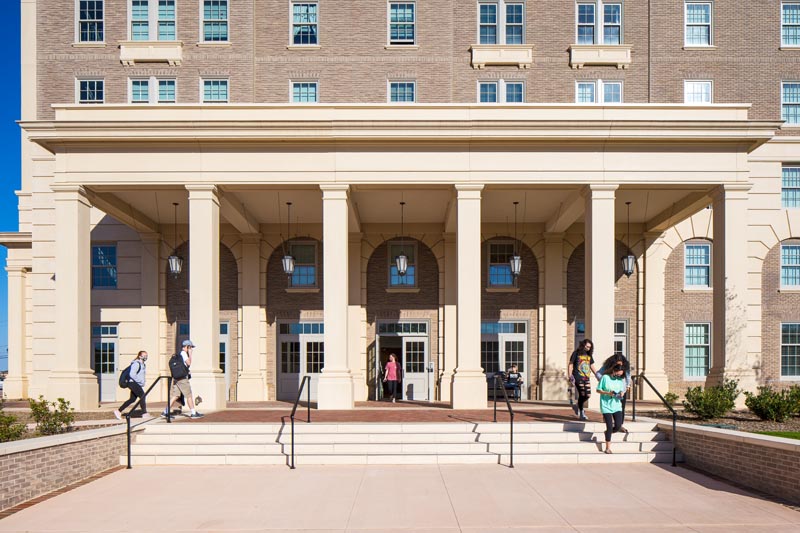 Landscape architecture features steps and ramps to accessibly accommodate for the change in grade between the two buildings.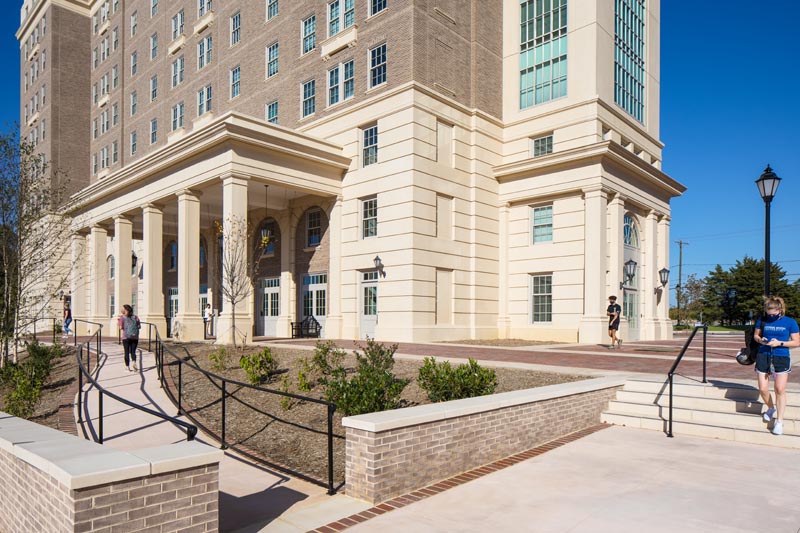 Students traverse to and from other campus destinations from the plaza level.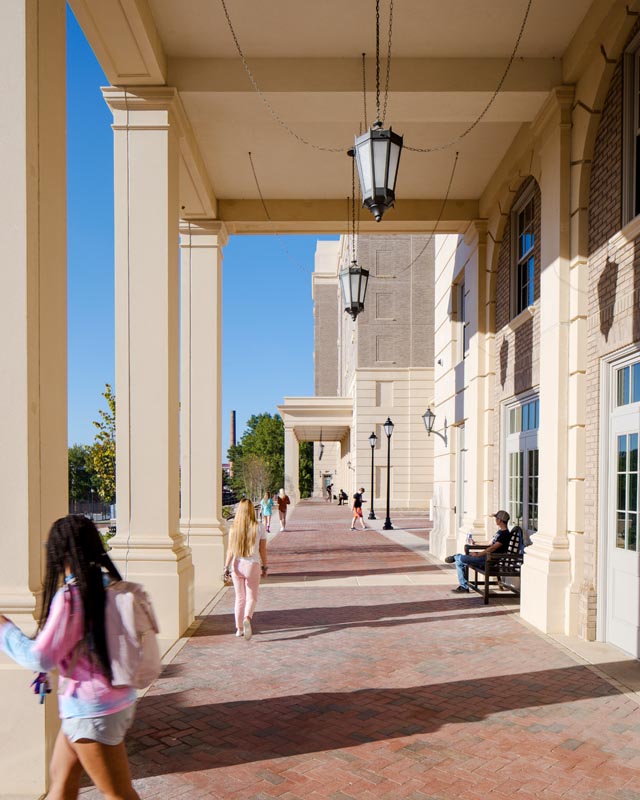 Inside, the commons feature a living room, dining and kitchen areas.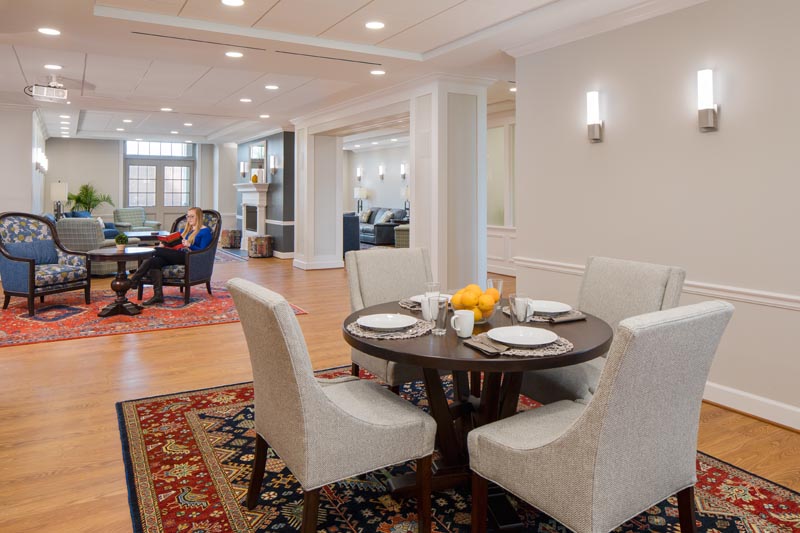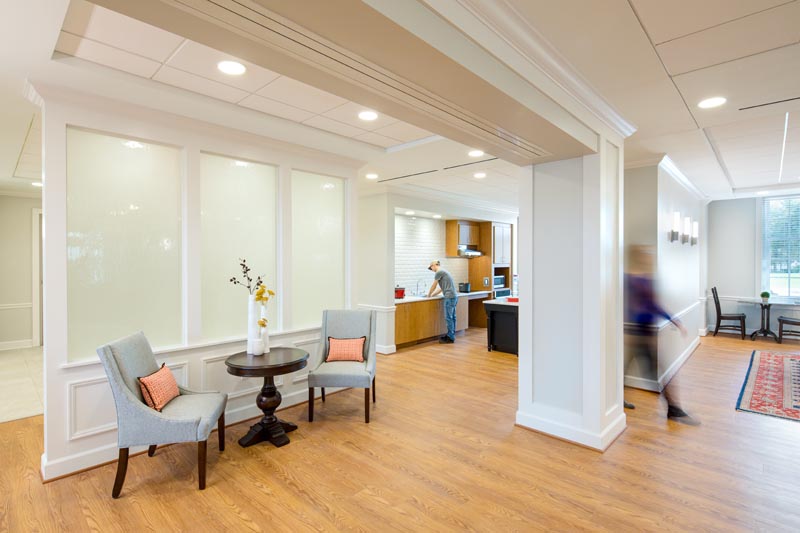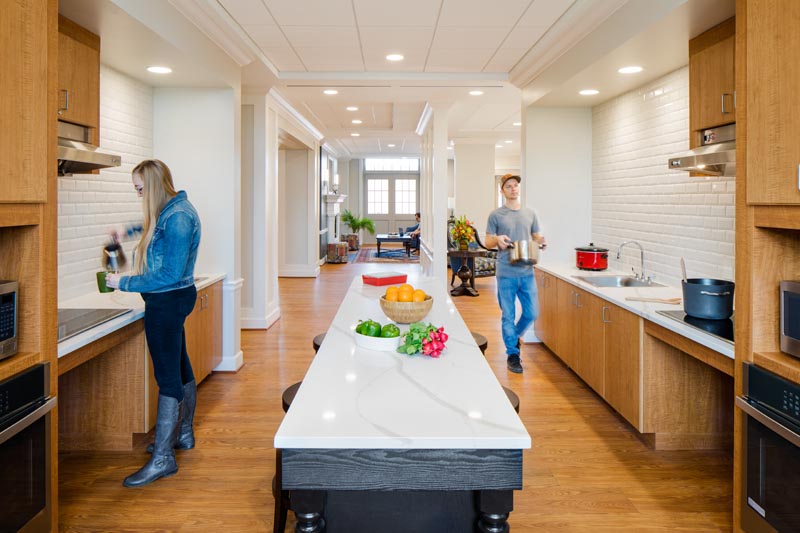 Between the dormitories are the towers which terminate on plaza level with an arched transom above a pair of doors with glass panels.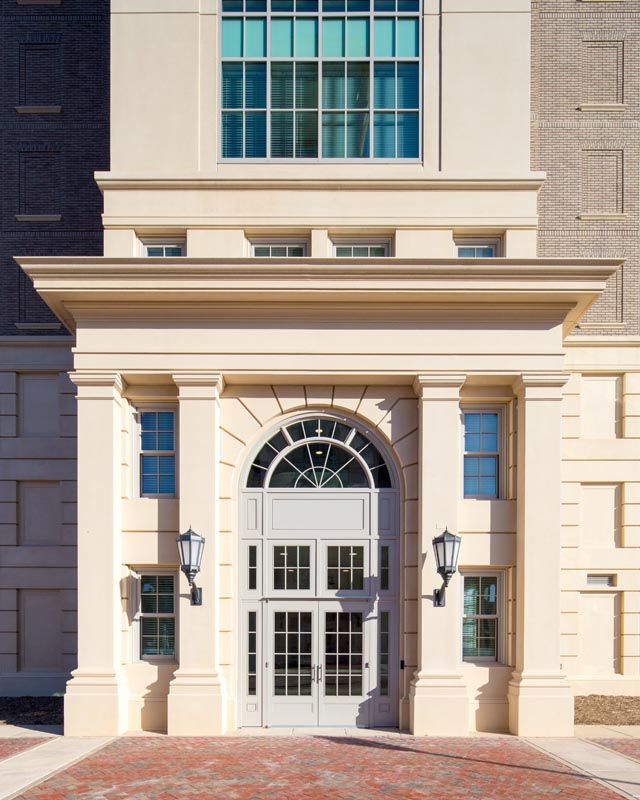 Beyond these doors is a sunroom where students can congregate or study.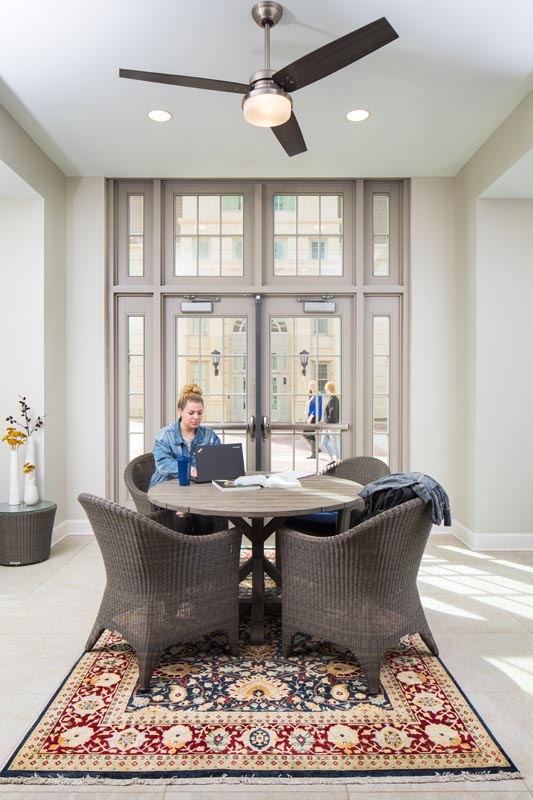 Students seem to really like and expressed comfort for their rooms.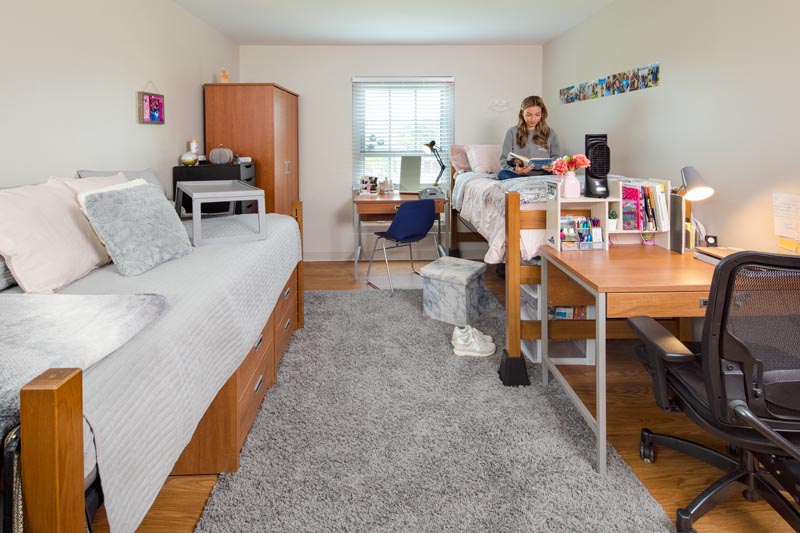 The towers and building materials certain reflect light differently throughout the day, especially during sunrise and twilight.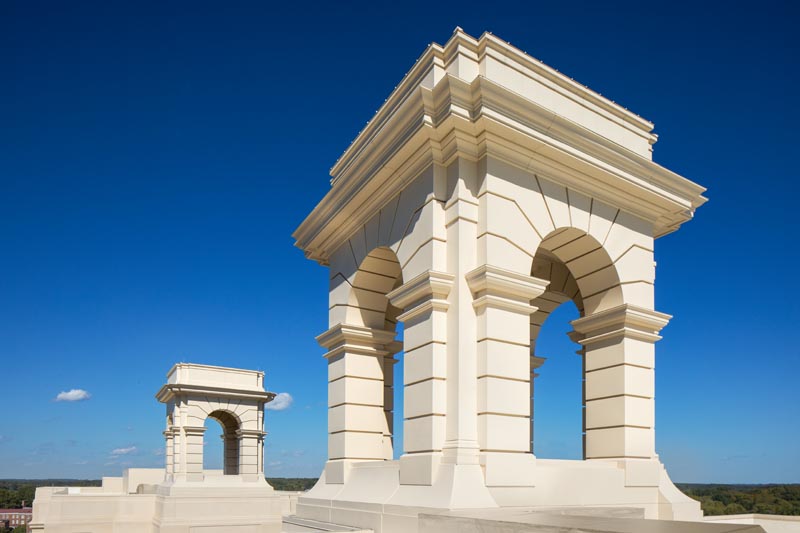 These buildings are a marked improvement over the original cookie-cutter design.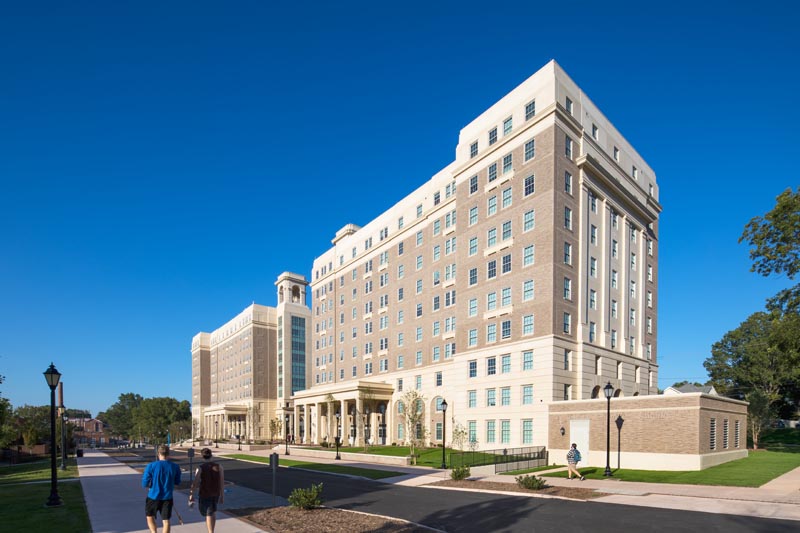 Lastly, an illuminated view between the two buildings at night, featuring the tower, porches, and landscape architecture.