Last post I claimed we were going back to school, right? I wasn't exaggerating! Recently I wrapped up the Dixon Middle School in Sneads Ferry, NC for Smith Sinnnett Architecture. It's a pretty sizable school for almost 1000 students, designed for both student expansion and flexible, technology-enabled environment. This is the entire school featuring the gymnasium-side hall entry.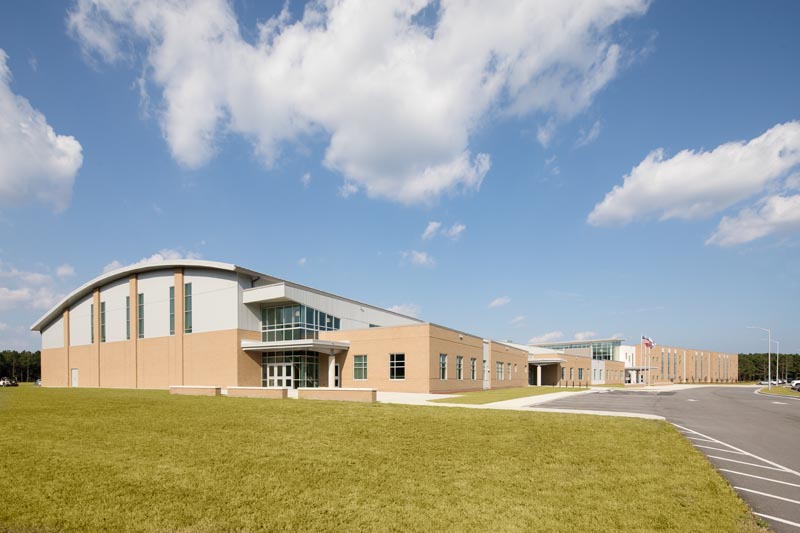 Centered between the two main building masses is a large central commons area, which will be shared extensively within this blog.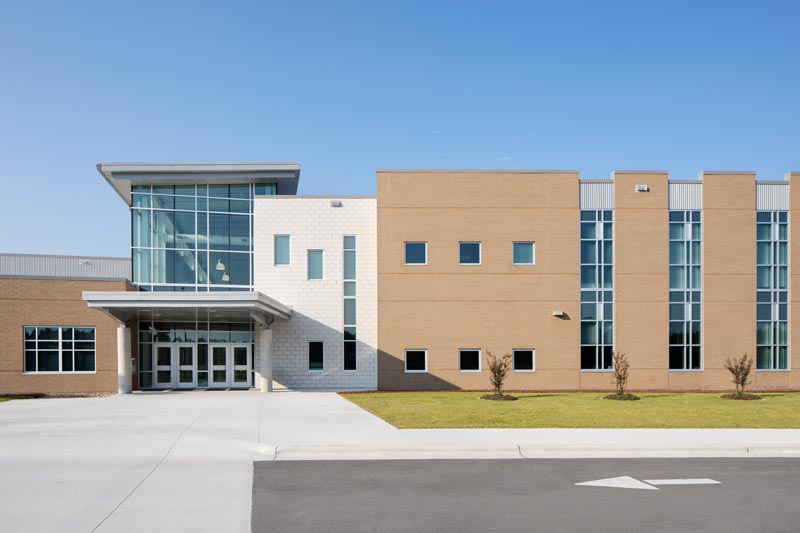 On the east side of the building spreads the two arms housing the school's classrooms. Bridging the two wings above the courtyard and looking through structural trusses is the library.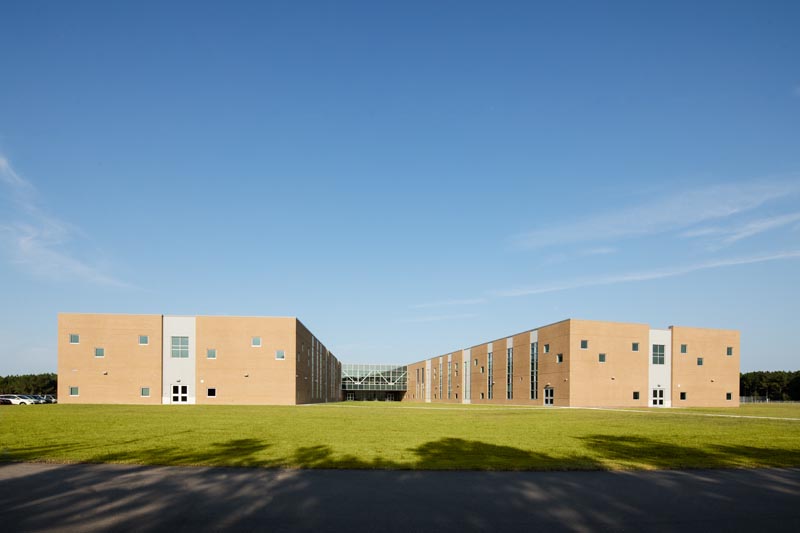 Upon entering the school, you're immediately greeted with an expansive daylit commons area that serves as the building's main artery. One side opens into the cafeteria – further beyond, able to be closed off by moving partitions, is a room that double as a performance room/auditorium and small gymnasium.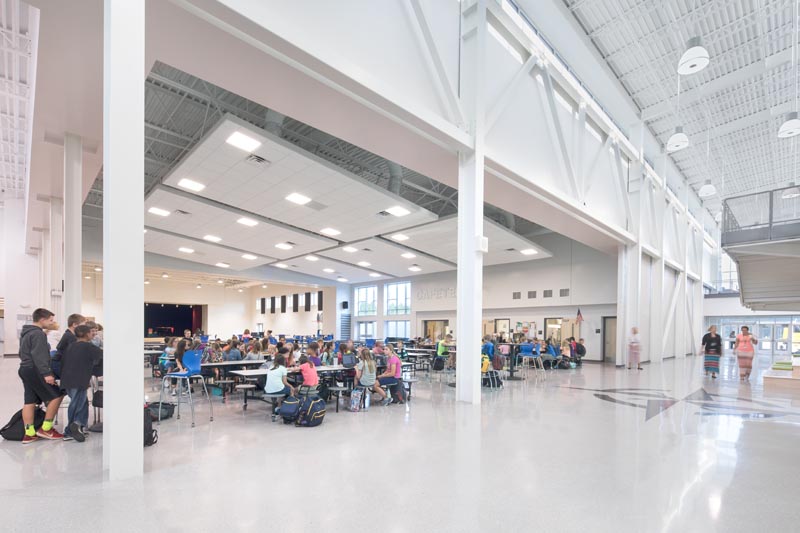 Sloped acoustical panels above the cafeteria keep the space below feeling open while shield mechanical systems and ductwork from view below.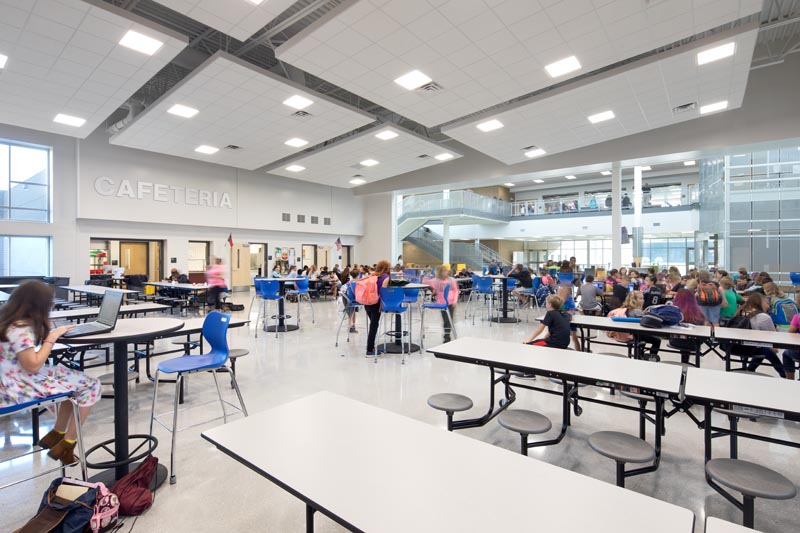 This is what the cafeteria looks like with moving partitions shuttered. A grand staircase serves as one of the two centerpieces in the commons. The acoustics here are pretty darn good, the sounds of the children in the cafeteria and in the halls do not emanate throughout the building.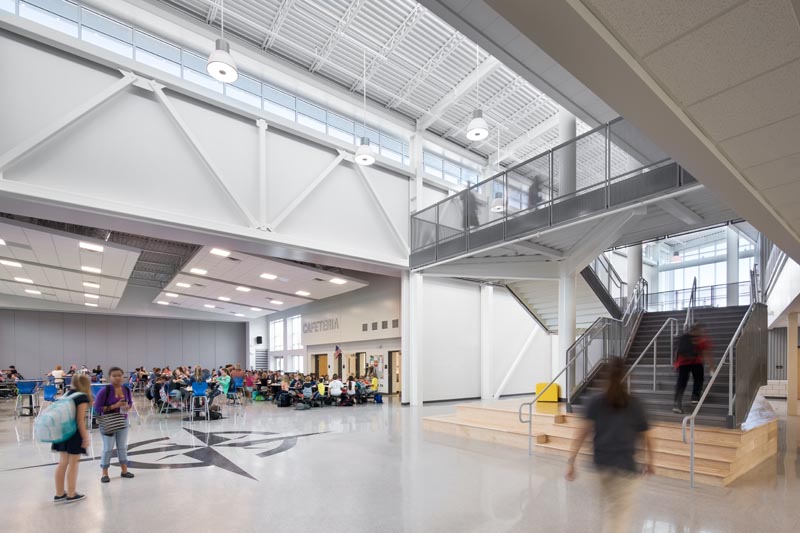 This grand staircase allows opportunities for interactive learning outside the classroom. As you can see one group of students walking towards the gymnasium wing, another class reads diligently below the landing. Another class openly holds a session above the main entry. The second centerpiece of the commons area is a two-story learning space, entirely cladded by perforated metal panels.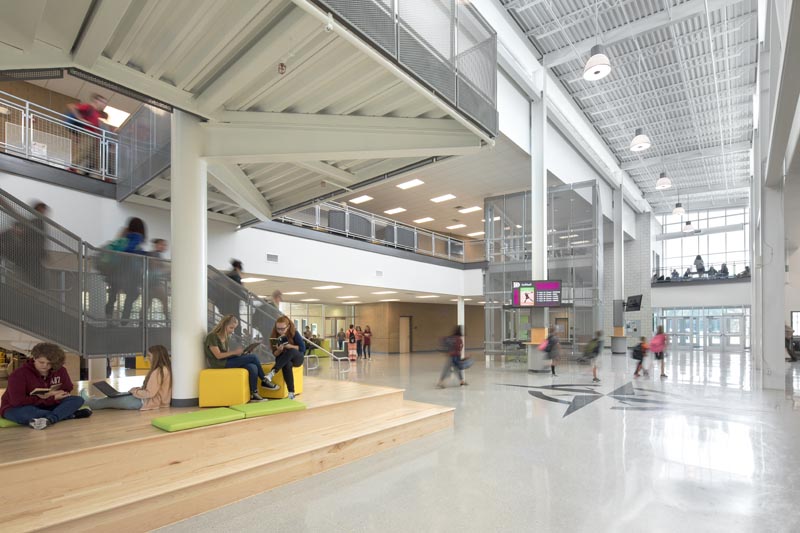 Between classes the commons area can seem like grand central station as students emerge from everywhere.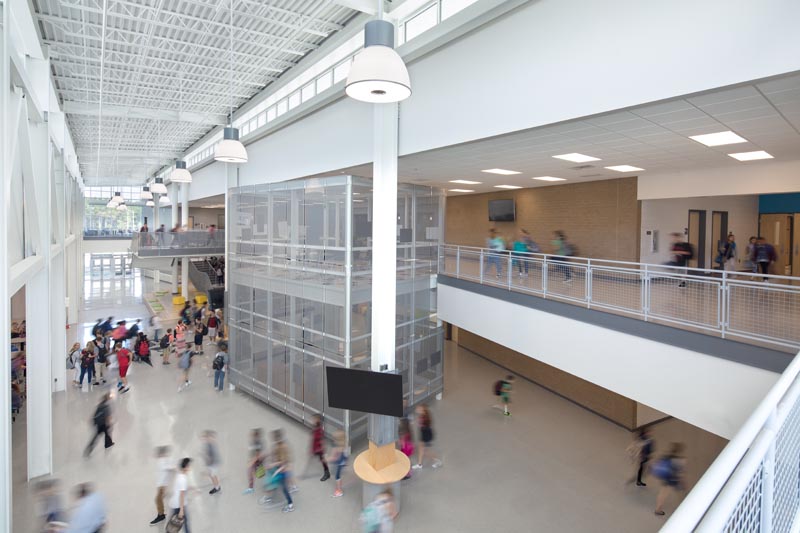 This is the main gymnasium.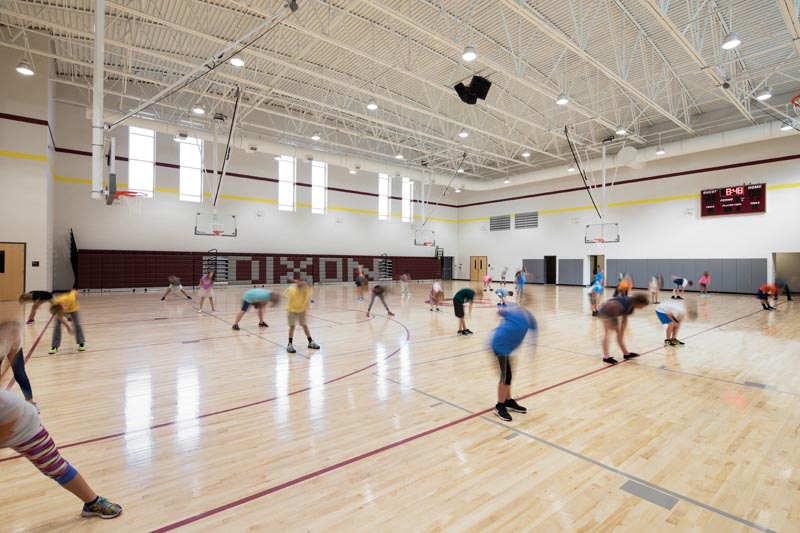 And finally, is the hall entry you can see from the outside in the very first exterior picture, "BULLDOGS" claimed proudly outside the gym's walls.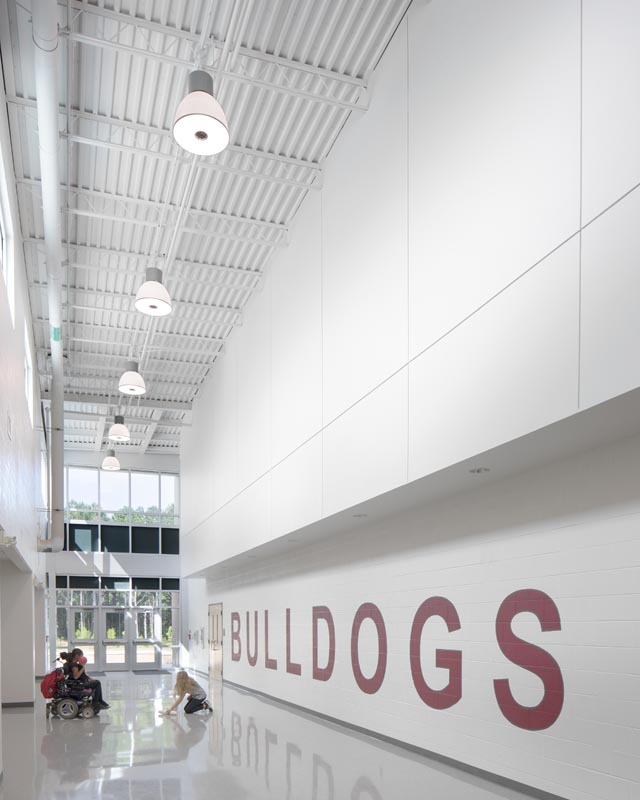 Catch ya next blog! Guess by now, you've figured there will be more schools…