Once again, I had the pleasure of working with Cline Design, photographing interior design performed for Arboretum West apartments, located in Wilmington, North Carolina, featuring the clubhouse amenity, swimming pool furnishings, and model unit.
The clubhouse centerpiece features a bright and airy 2-story space, with furniture and colors reflecting the Carolina coast, and a neat little recessed nook integrated underneath the staircase that's seemed reminiscent of a sea portal.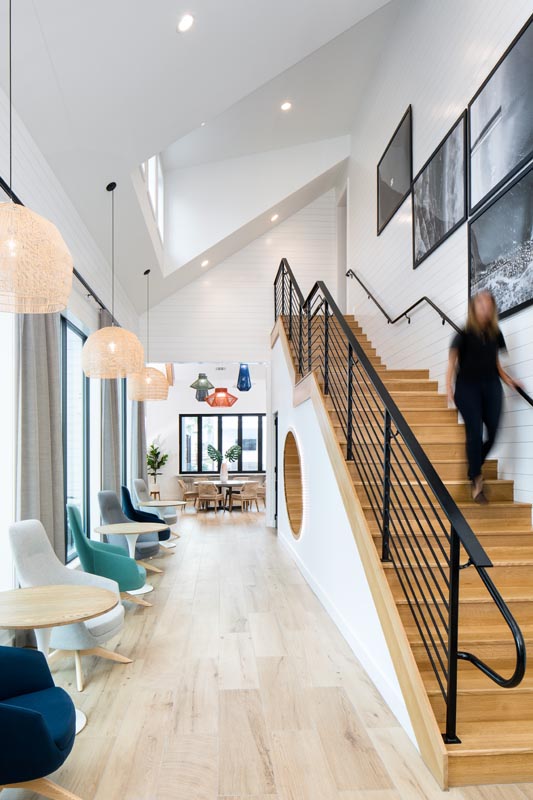 What a fun little detail.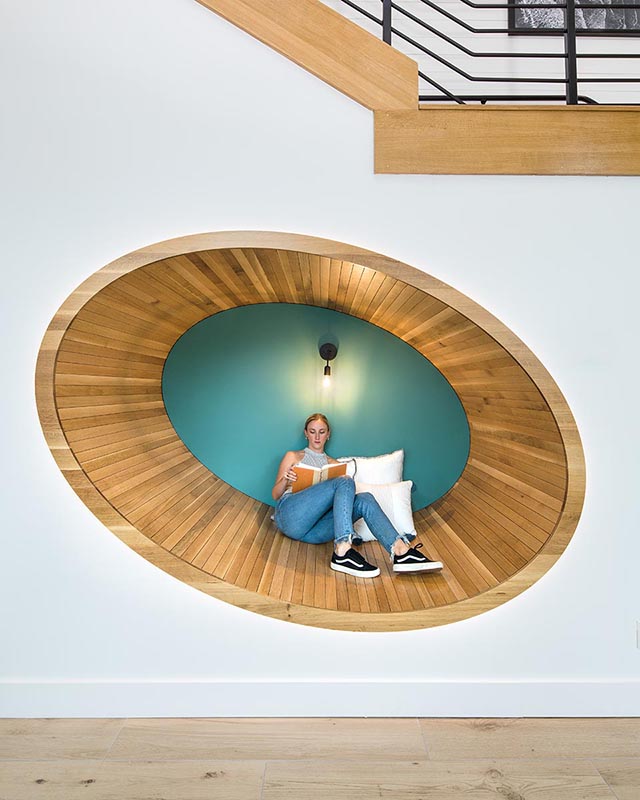 At the end of the clubhouse facing the pool is a large encased window that folds open to allow the air/breeze in, extending inside to out and vice versa.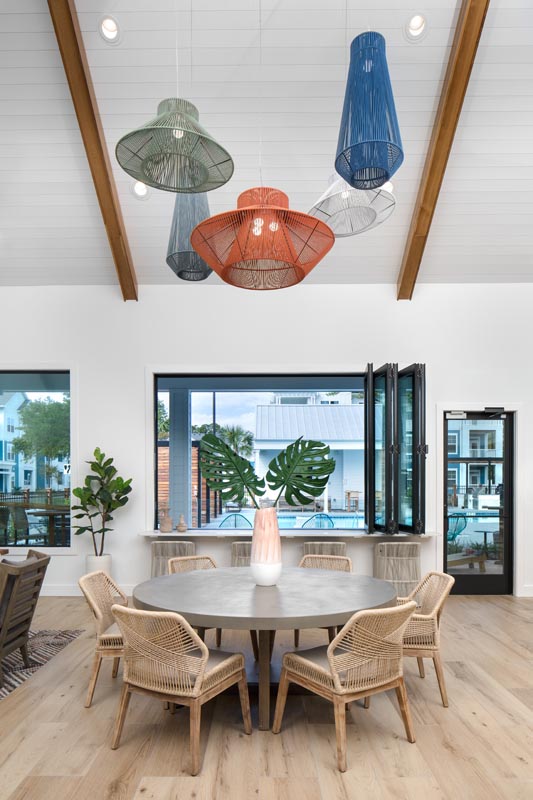 The swimming pool building is basic southern vernacular with white painted trim and metal roof, and shadows cast patterns on the wood cabanas.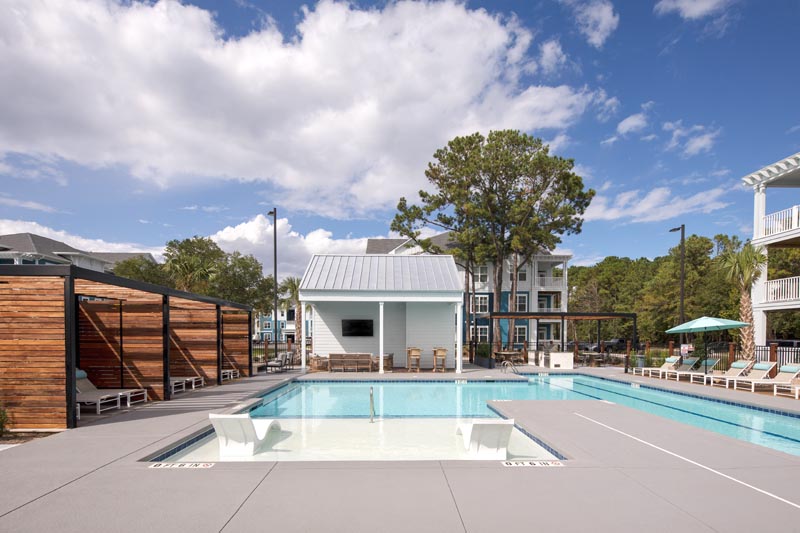 The wood trim, matching the exposed ceiling beams above, frames the space, allows for material transition from ceiling to floor vertically, while carrying the eye from the kitchenette to the booth to the pool horizontally.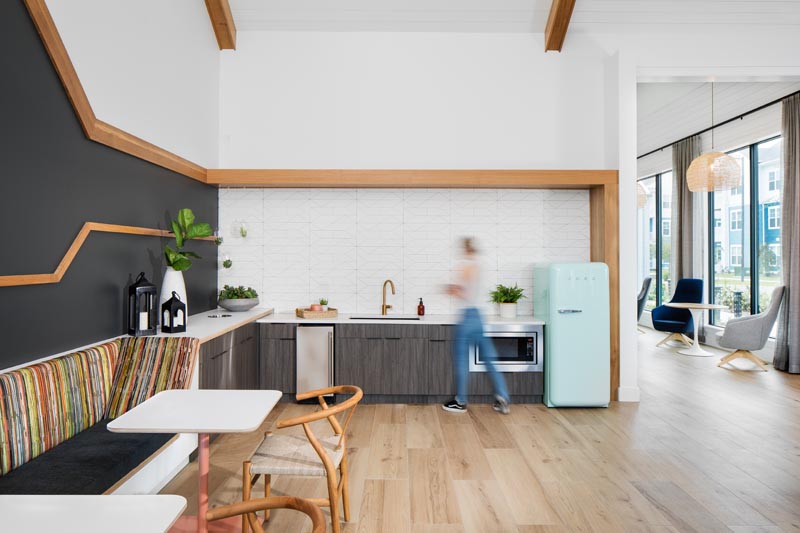 Another fun detail showing this transition and flow.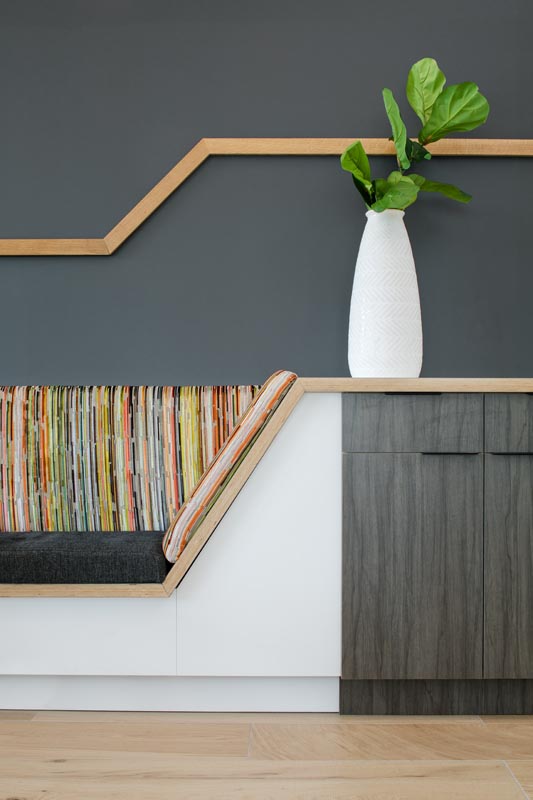 These light fixtures suspend over a light-wood desk, its calm color tying together the wallpaper and carpet patterns, along with furnishings.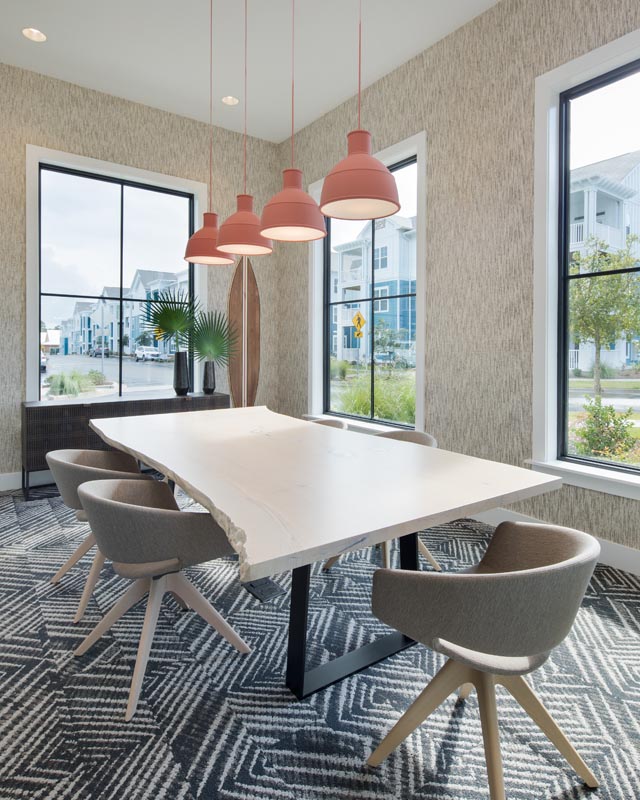 The model apartment unit also featured colors reminding one of the coast, featuring light wood, blues, pinks and greens.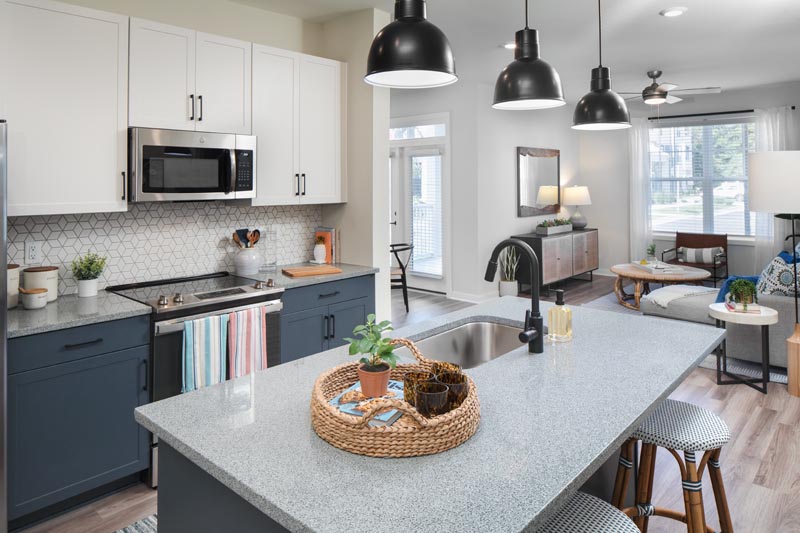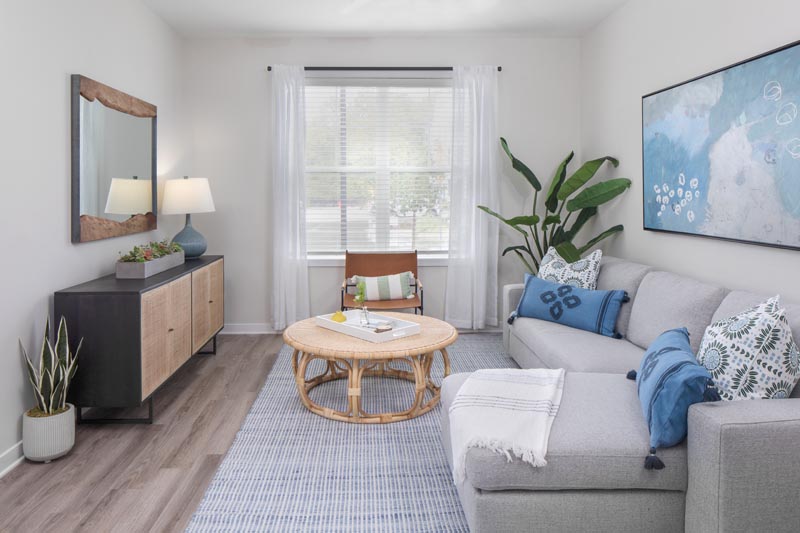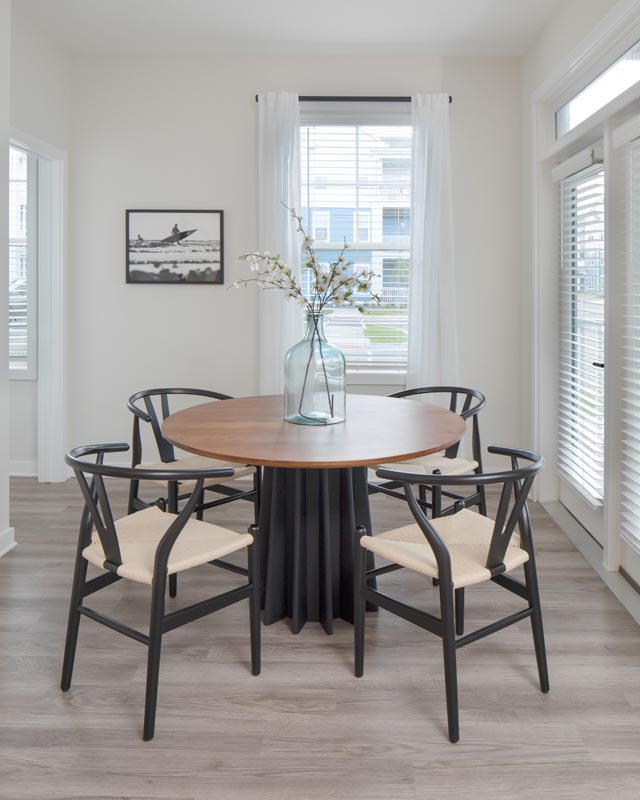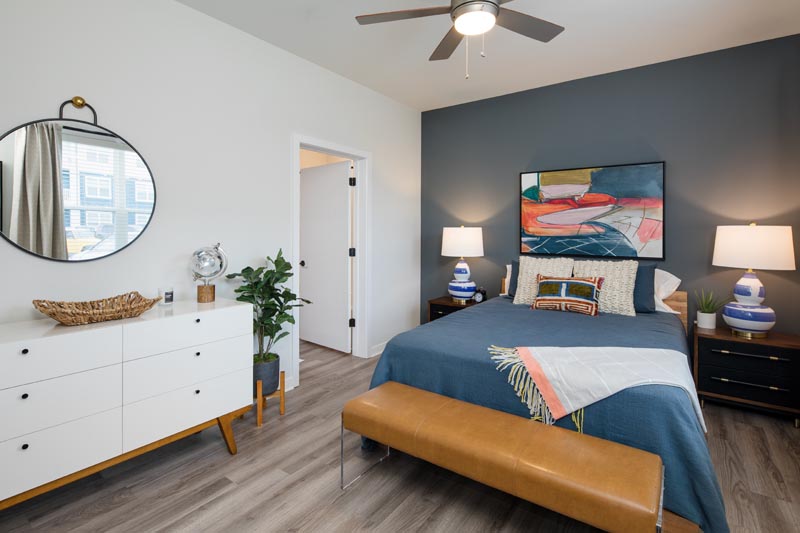 I always like to see built-in closet space in these bathrooms, it just feels more like home where one can both practically use and accessorize the space.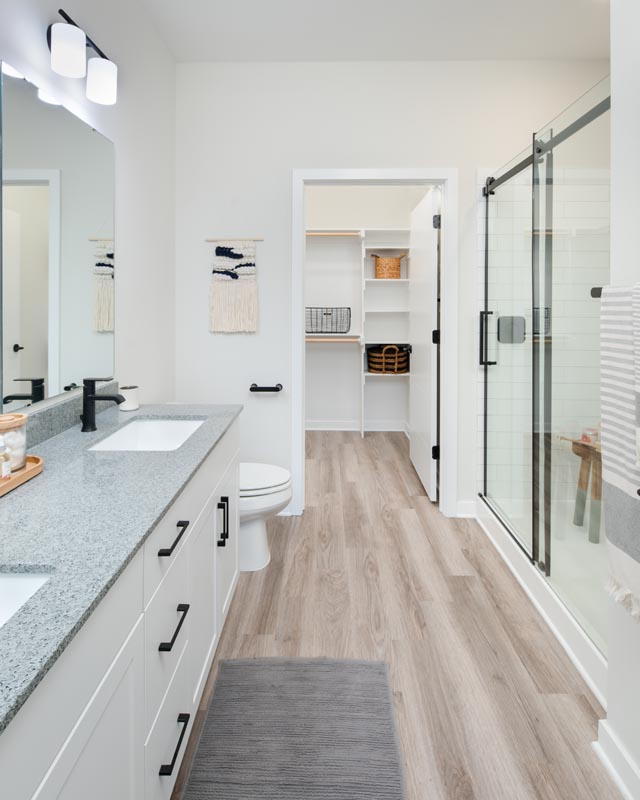 Fun little project, glad it was still relatively warm at the time!