I had the opportunity work with Raleigh-based architects Smith Sinnett on a couple of projects in east North Carolina. One was the Onslow County Consolidated Health Services building, located in Jacksonville, North Carolina. It's a facility that combined the county's health and social services departments into one building. It was interesting to see how the building was planned to carry, yet separate the two public needs.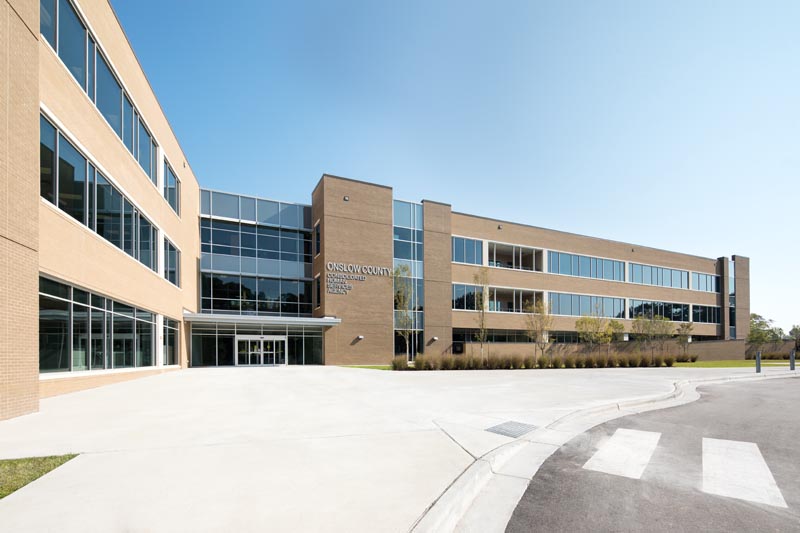 The lobby can be accessed from either the parking or street side of the building. Once inside, visitors move their way to the first or second floors.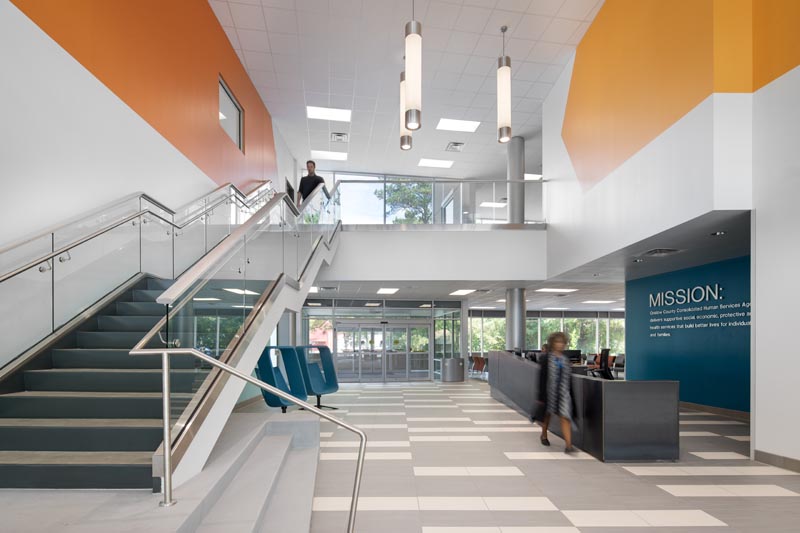 The storefront windows above the vestibule to the right of the image below will be further explained in a following photograph.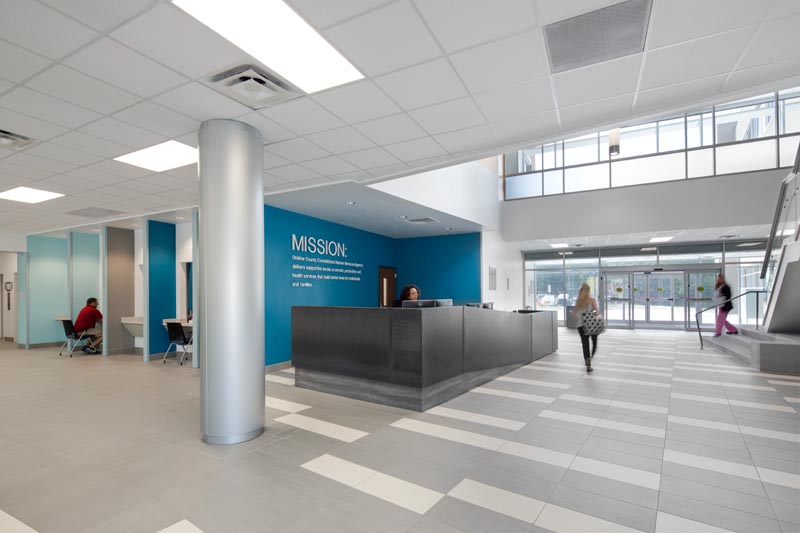 The large waiting rooms lead into the social services wing of the building, this is the one on the first floor.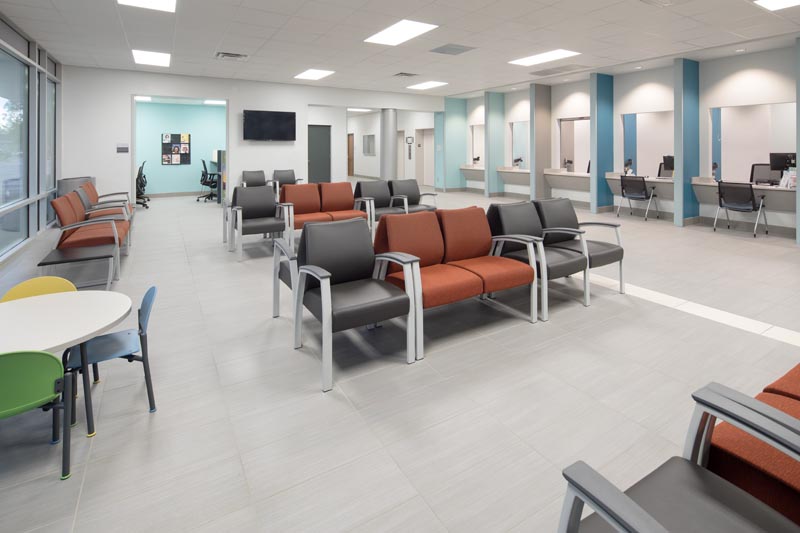 This wasn't an originally planned shot, but I saw an opportunity to showcase how the two floors worked together in combination with the grand lobby space, colors, and graphics.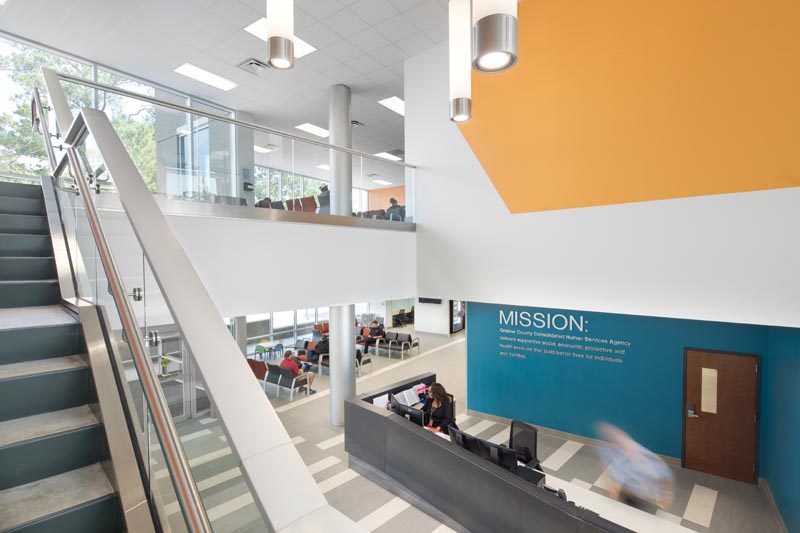 From the opposite side of the 2nd floor waiting room entry, you can see how the wall graphics guide visitors and building lines carry beyond the window opening.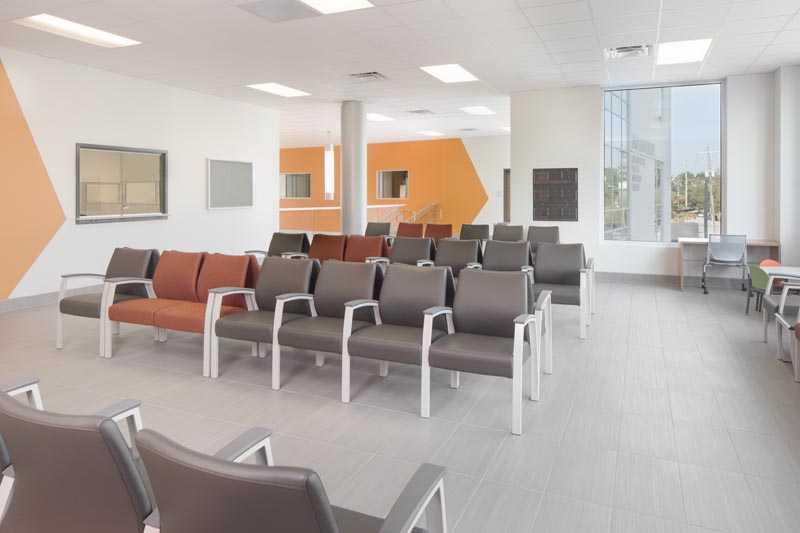 Remember those storefront windows above the entry vestibule? This is the hallway housed behind it, leading into the shorter, health services and administrative wing.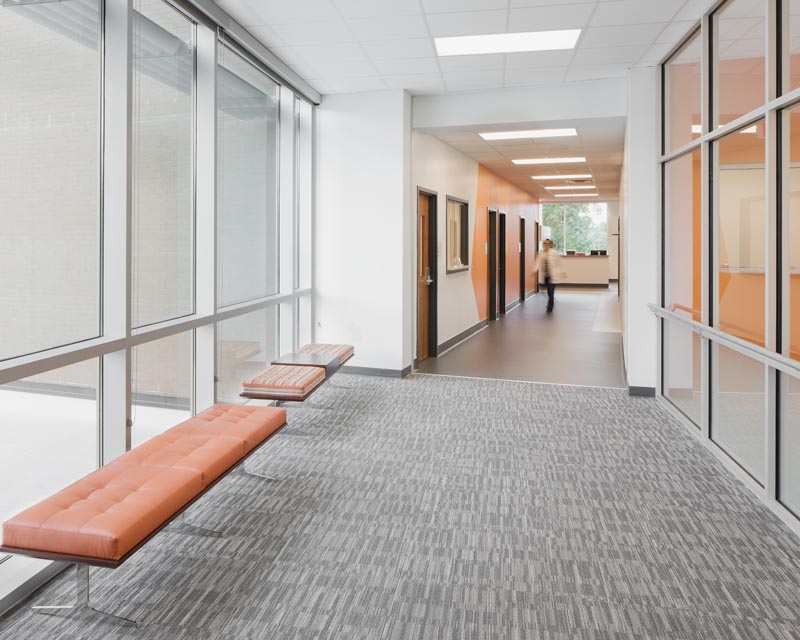 In the wing you'll find typical exam rooms,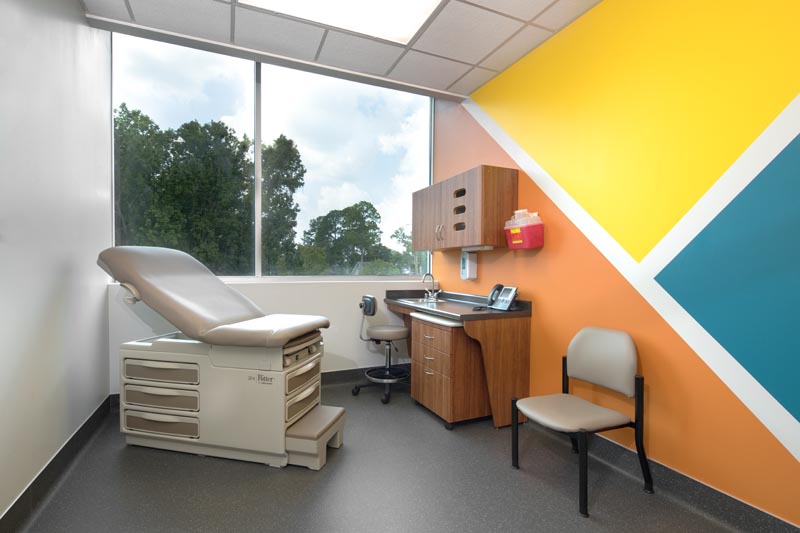 and an open office with work stations.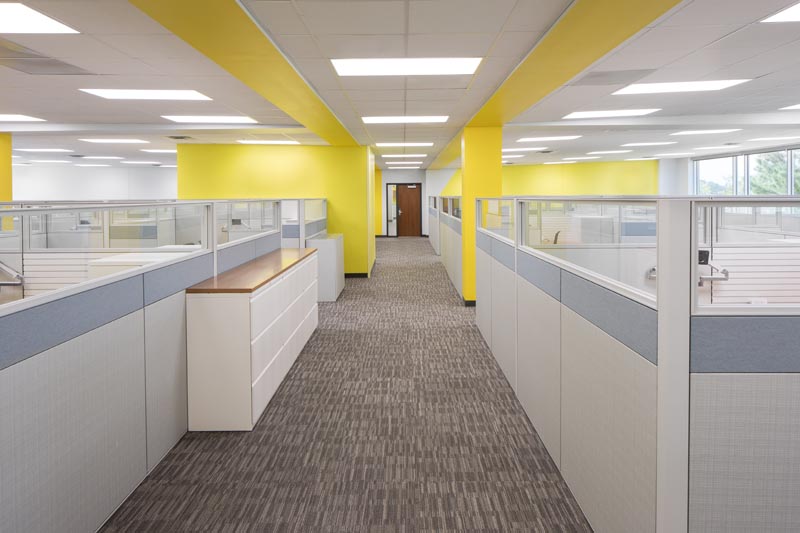 '
It poured heavy the late afternoon of our shoot, shutting us down for a couple hours. Fortunately, it cleared and dried enough to pull off some twilight shots, even while remaining mostly cloudy.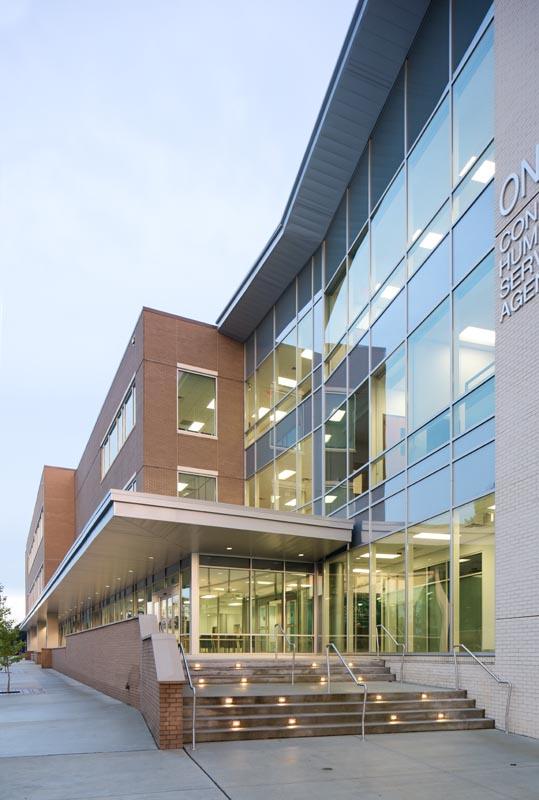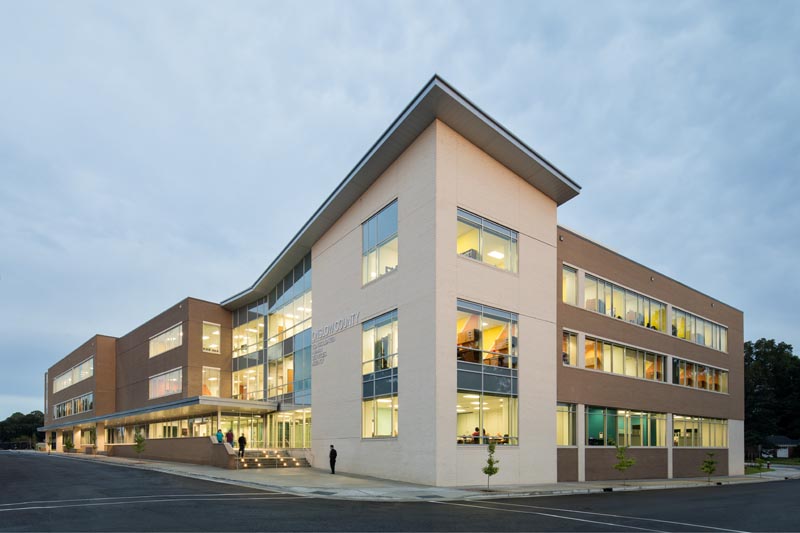 It's been a busy fall as usual, hope to share some of what I've been working on in the coming weeks. 🙂