Each year at the state fair I try to eat one food I hadn't tried before, and somehow get one different shot. With the increasing amount gastronomically challenging foods being offered, the first is less challenging the second. As far as food is concerned, I strayed on the safe side and got some fried crawfish tails which were pretty tasty.
With photography, I've felt the need to slowly push myself outside of my traditional comfort zones. So recently you've seen me doing vertical panning, portraiture, weddings. Further, we all know what sort of photography results from these events: long exposures of ferris wheels at night. I've certainly had my fill of them and if you're interested in seeing my previous state fair postings check out my blog archives.
I recently bought a second tilt shift TS-E 24mm II to complement my 17mm tilt-shift for my architectural photography. I've attempted using the tilt -features with 17mm with varied results. The field of view is so large that the effect of tilting isn't as dramatic, though I've been able to pull some decent results here and there. What I like about Canon's 24mm tilt-shift are several: 1) tilting is a bit more dramatic and 2) it can accept lens filters, which the 17mm cannot. So on my first visit I strapped on a circular polarizer and went to the state fairgrounds. The other neat thing is that even though this is a manual focus lens I was able to walk around without a tripod shooting anywhere between F3.5 and F8.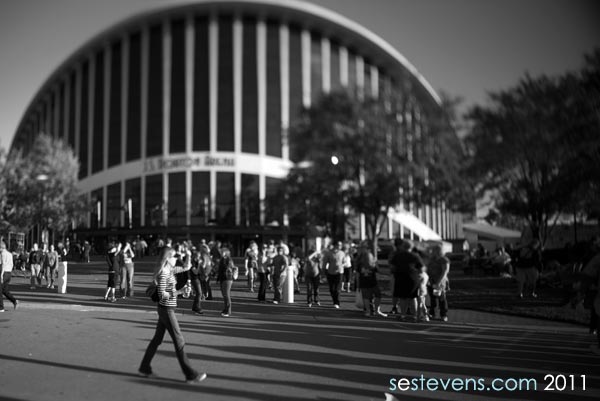 I was happy with the chain swing image below and used it to replace an evening shot I experimented with the previous year.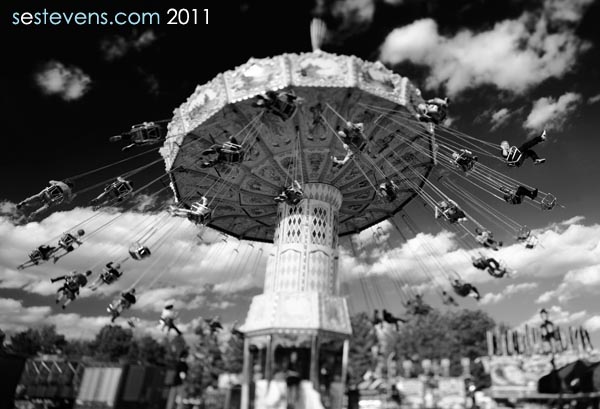 Wheeeeeeeeee (2011)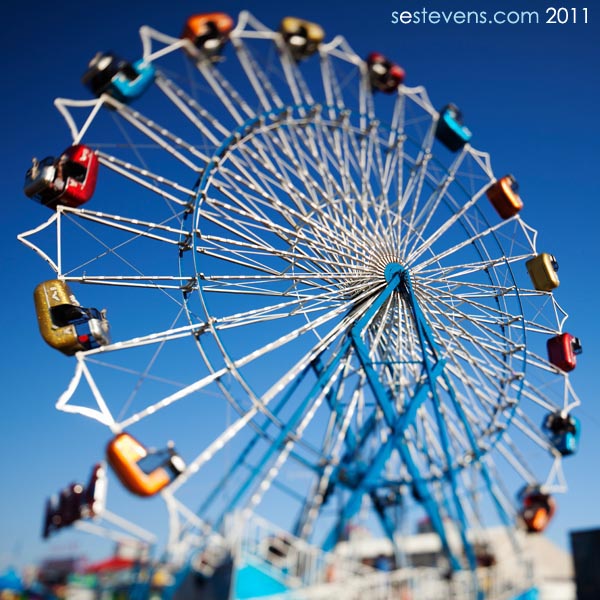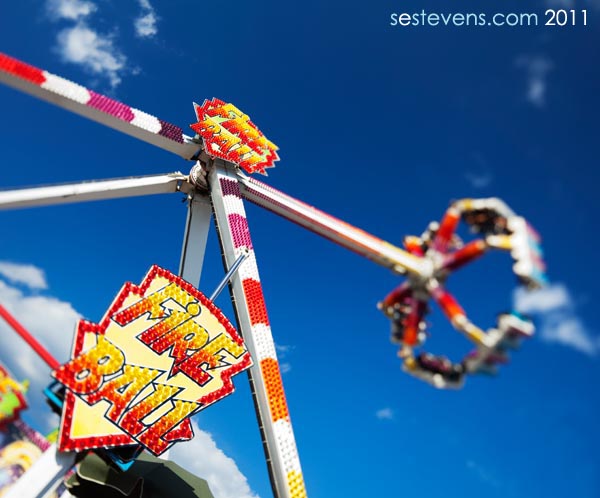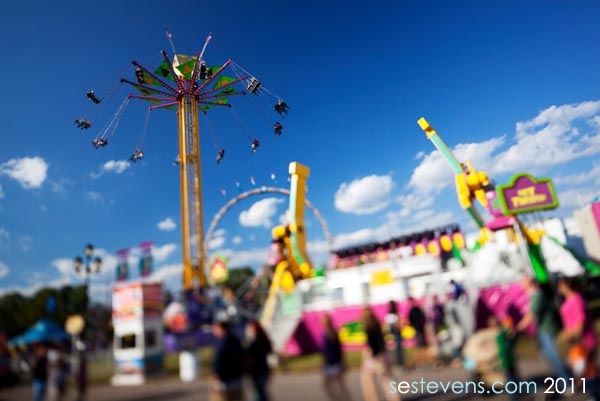 My second visit was for twilight/evening. I think I used both 24mm to shoot in the same spot I shot Pinwheel, and a 17mm to shoot the "Freak Out" ride adjacent to the ferris wheel.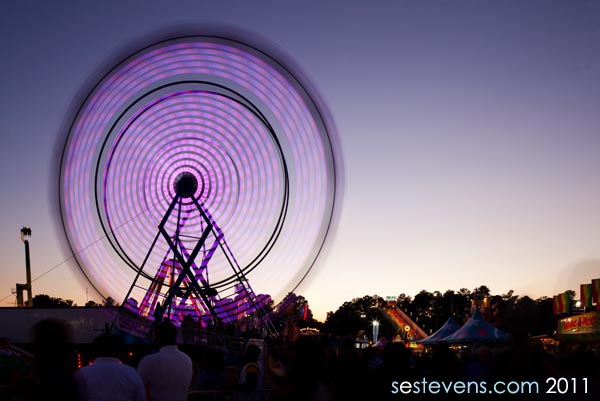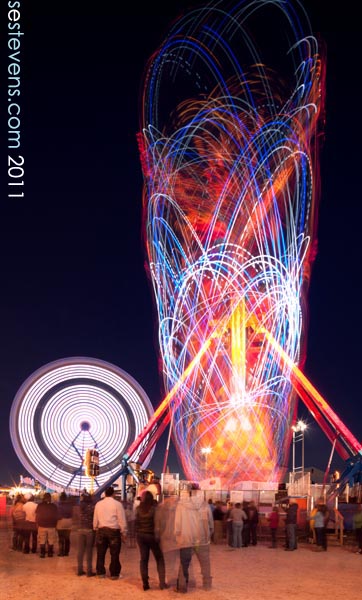 Had my other camera on hand and used the 24-70mm for some silhouette work.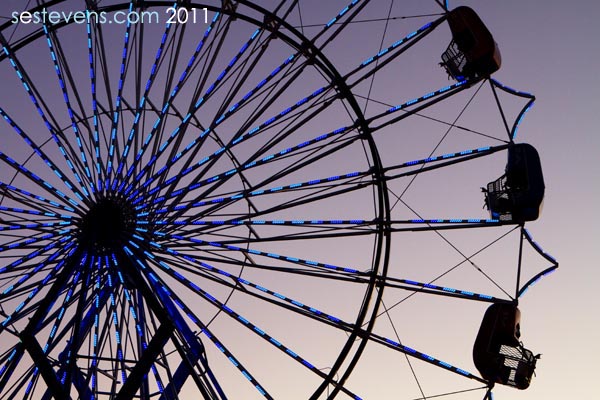 That's about it, I didn't have the patience to stay for fireworks or anything, maybe next year if I go!