May 5
Went to Durham to take an evening shot of the Carolina Theater at the "blue" hour. The tricky part was this shot was getting the proper ISO without making the tubes that form the glowing sign completely indistinguishable. Thankfully, the 5DMkII handles high-speed like a champ. Shot at F9, 1/13s, 1250 ISO.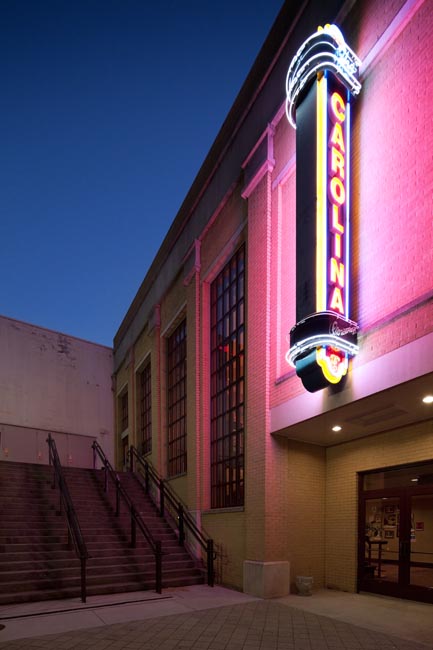 May 8
A few days later, photographer Tom Miller invited me to join him in Rolesville, NC to photograph a friend's rural property. I had never been to the area, less than an hour way, but was surprised at all the agricultural goodies in the area. Took a bunch of notes and resolved that I must revisit the region in the near future. In the meantime, it was a clear, somewhat hazy day.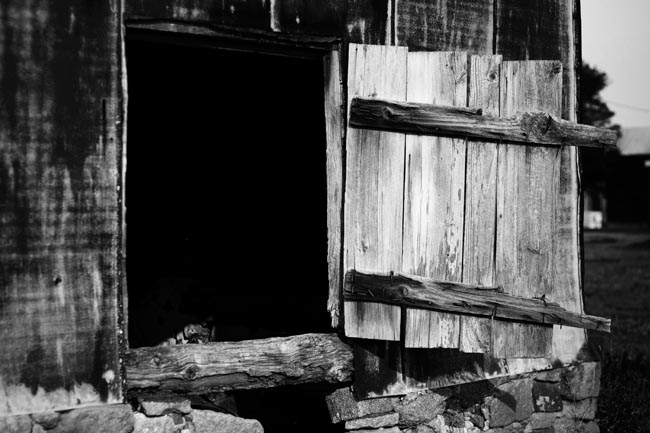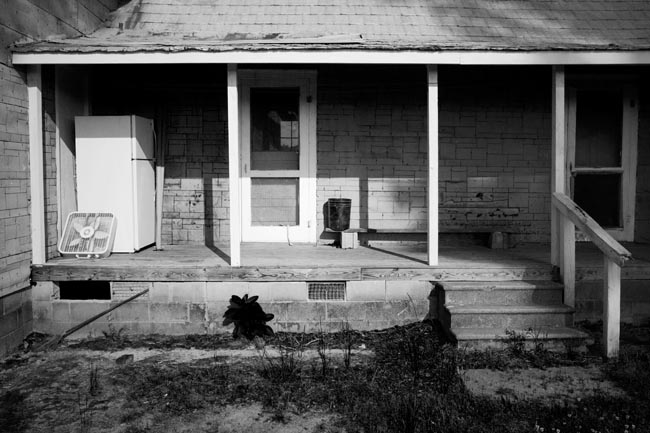 Below was my first semi-successful attempt at using the tilt-shift lens to tilt the plane of focus. I've been struggling with it because at 17mm wide the scale of objects I'm photographing has to be relatively large to see the effect. I'm mostly using the lens for professionally for architectural photos anyway, but stubbornly remain determined to manage selective focus with it.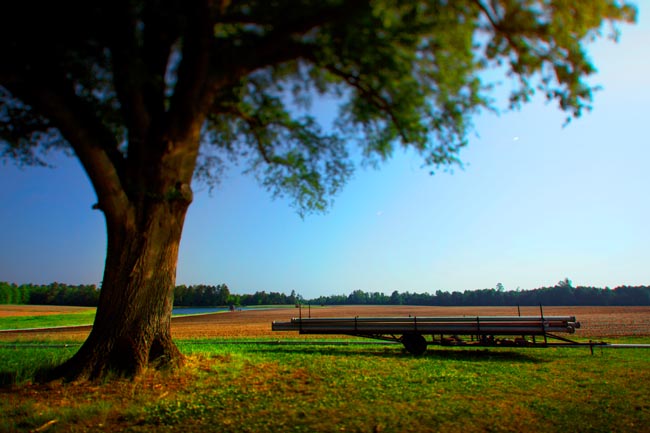 (I admit I went a little super-neon with the irrigation pipe image…)
And a couple of more shots from the site: