I was hired by several parties to photograph the new Cary Theater located in downtown Cary, North Carolina – Quinn Evans Architects out of Washington DC, artists Lynn Basa out of Chicago and McConnell Studios in Raleigh.  I've had nothing but positive experiences with working with multiple parties on one project and everyone was awesome to work with.  "The Cary" is an adaptive re-use and expansion of a building that was originally constructed as a movie house in 1946.  I captured exteriors, interiors, and focused on the marquee.  Speaking of which – the first thing anyone notices is THAT MARQUEE Basa and Matt McConnell designed and fabricated.  It's monstrous, exceptionally cool, and ridiculously challenging to photograph.  Traffic grinds to a slowdown in front of the theater as drivers gawk at it (in front of the shot).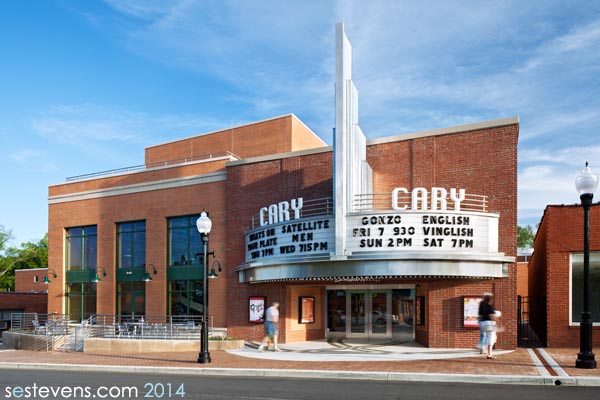 Besides curious drivers, why was capturing the marquee challenging?  The front-facade is north facing and that's a ginormous hunk of metal up there.  Afternoon to late-afternoon light caused a glaring reflection that made it impossible to photograph.  So I had to wait for a 15-minute interval in the day in which the sun was low enough to minimize glare yet still high enough to cast light onto the facade.  As a result of the limited time it took a full week to capture day images of the exterior.  You can see the glare in the lower-right of the image below.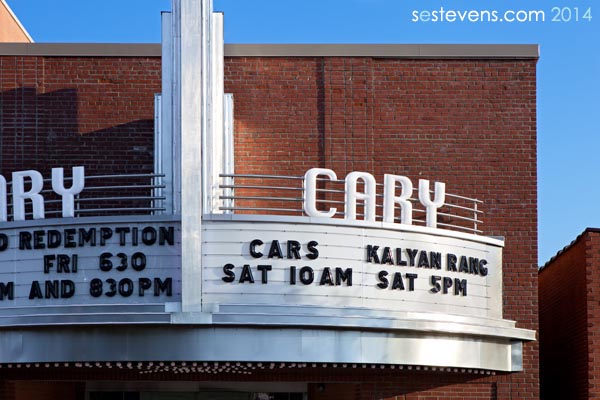 Inside's pretty neat as well.  There's little things done to make the space flow smoothly, appear larger than it really is, yet allow for intimacy on a human scale.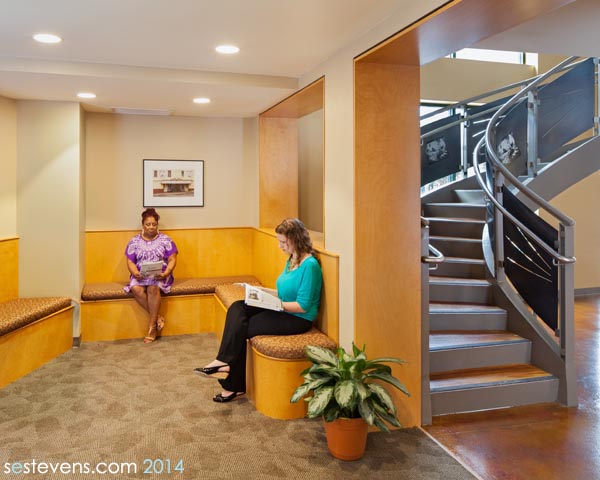 If I remember correctly, McConnell also fabricated these stairs that tie first and second-story lobby spaces.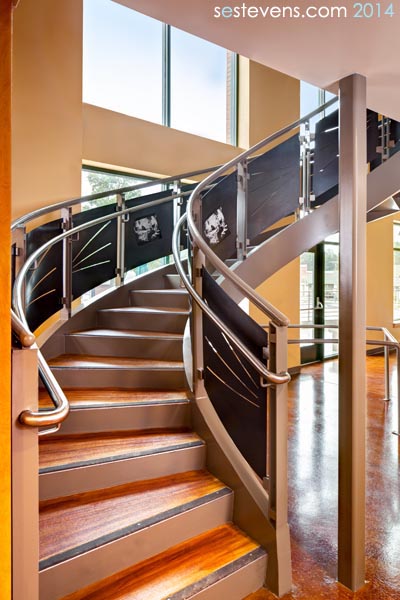 Definitely had fun with this shot.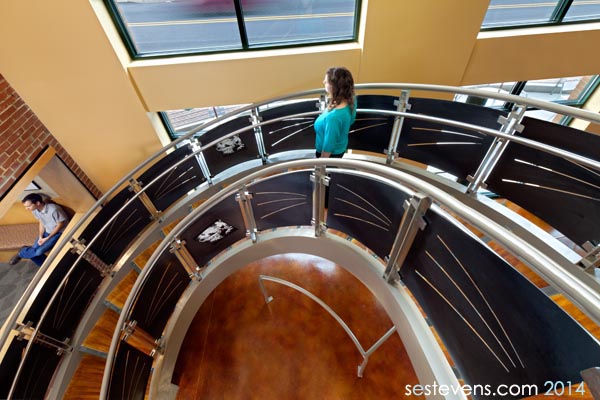 The curved stair really adds zig to the theaters zag and comfortably frames the two-story space which houses the concession area.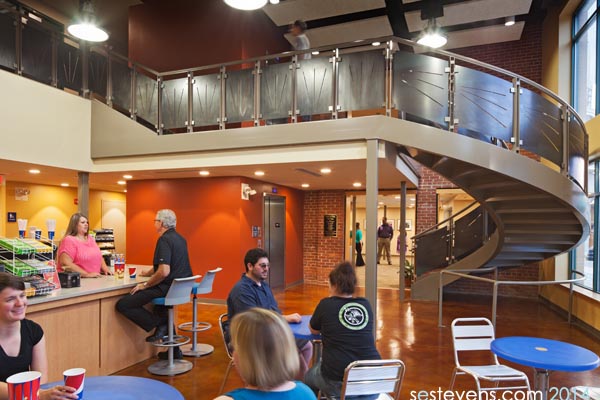 Okay – to the theater – which has some AMAZING acoustics.  This was a different challenge in that I only had one lighting setup to work with during the shoot – this blue…pink…thing.  I really wanted a white wash on the stage but that wasn't available to me.  Turning the stage lights completely off would've left everything too dark.  So…blue and pink it is.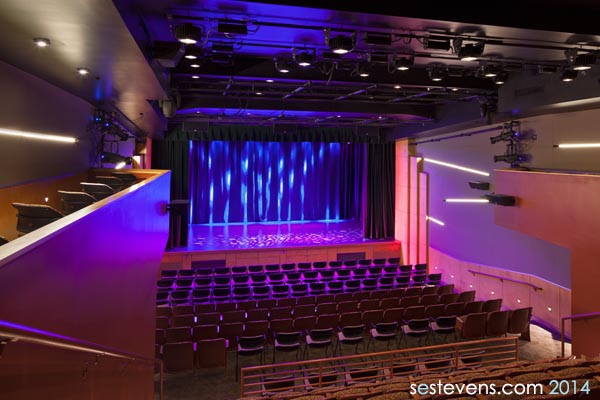 Fortunately the lighting setup was unnecessary looking out to the auditorium seating so I could bring out the actual architectural colors.  I had the lights overhead completely turned off so I wasn't washing out anything beyond.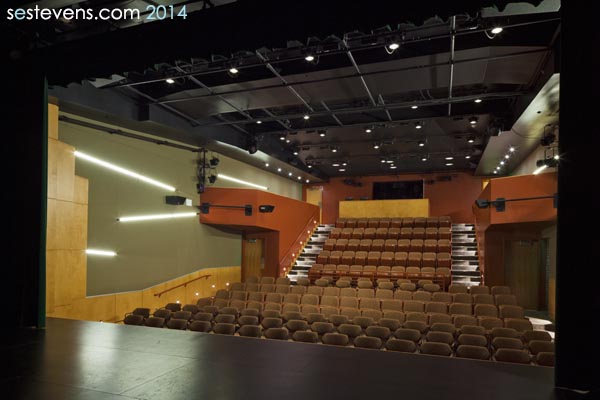 I also captured the theater during a live event that helps provide some scale.  This sort of shot isn't the easiest with a tilt-shift so I had to bump the film speed to decrease shutter speed, waiting for moments when stage movement slowed down.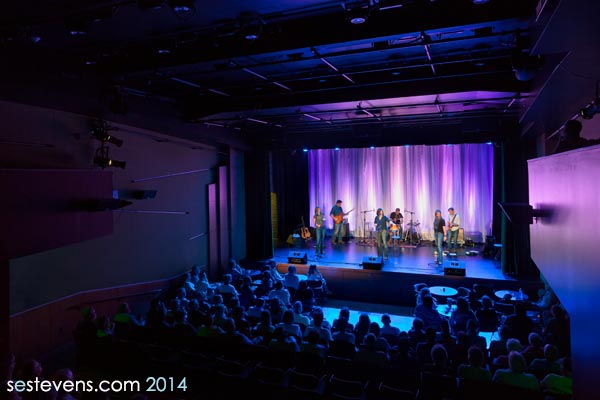 Back to the outside!  Let's check out the fabrication and lights underneath the marquee.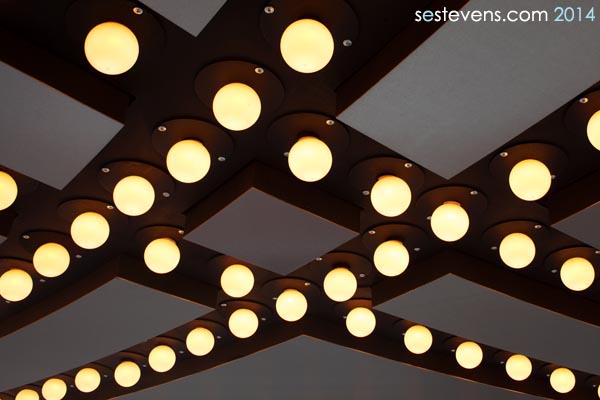 Working with different clients across the aesthetic spectrum is always interesting.  Whenever working with a new client I always ask, "Do you want people or do you not want people?"   Everybody's a little different – some prefer just seeing the architecture with people and  other clients feel they're essential.  Sometimes when working on one shoot with multiple clients you have to satisfy both points of view, which was certainly the case here.  Basa preferred without, Quinn Evans with, and McConnell seemed to just want whatever worked best.  Fortunately with the magic of Photoshop and layers I've learned to offer the identical scenes with options.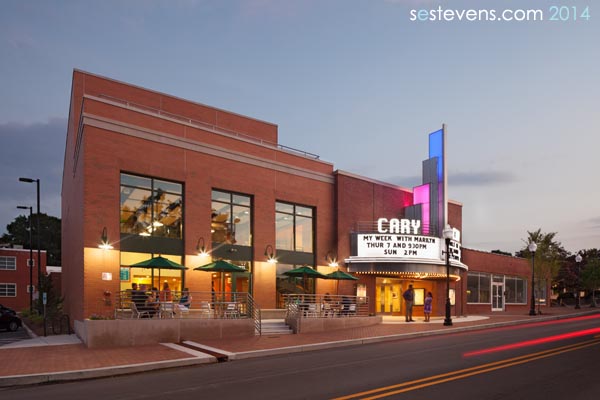 Speaking of the magic of Photoshop, the marquee has several different light settings.  The artists wanted them all so they could choose which they preferred for their marketing.  In order to pull that off with the same view as the light rapidly changed during blue hour had to be planned in advance.  I was set up outside as my assistant stayed inside.  When the light was right, I captured the long-exposure image with traffic trail.  From there, my assistant and I walkie-talkied each other rapidly transitioning from one light setting to the next.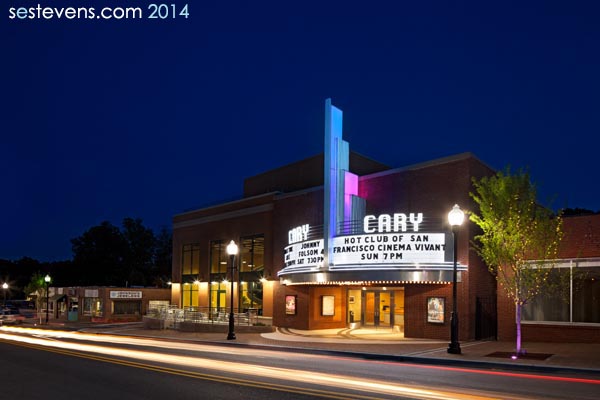 I then used identical layer masks so not only the marquee colors were correct, but the color cast on the brick exterior was also correct.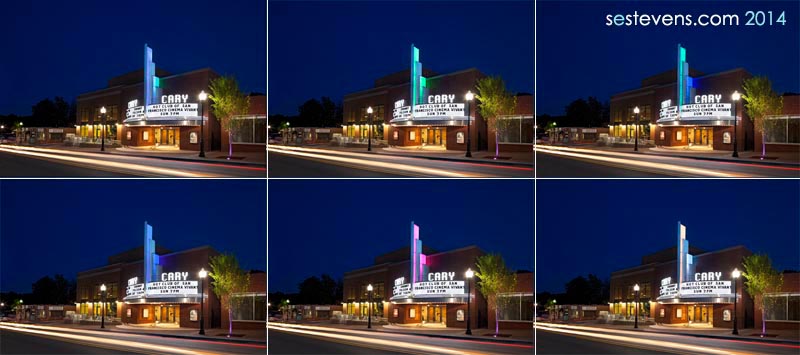 This is my favorite exterior view of the theater, the sky was very cooperative that evening.  It almost makes downtown Cary look like it's as busy as they want it to be. 😉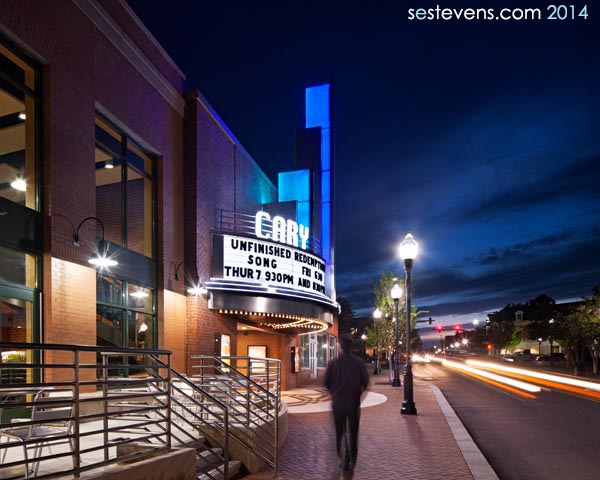 You'll notice different movies and shows on the marquee throughout the images.  Because of building orientation and materials, I had 15 minutes to shoot exteriors during the day and another 15 minutes after sunset – that's if it wasn't very overcast or raining.  I'd show up one day, get a couple shots off, then return the next day for another couple shots.  A couple of weeks later, I had the marquee wrapped up.  That's the life of an architectural photographer. 🙂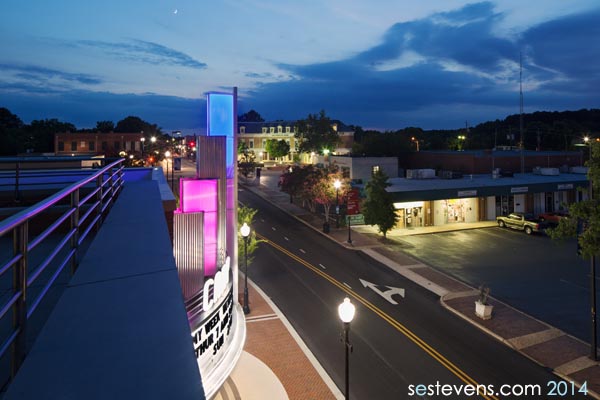 Speaking of the life of an architectural photographer, I began this shoot in April and finished in July.  Time's up for me with this blog, there's a lot more in store between now and the end of the year. 🙂