Back at again with the architects at Integrated Design, this time with an exterior & interior renovation of an old EPA building in Durham, North Carolina. The front facade was redone featuring a more dynamic elevation, increased fenestration, and shading devices.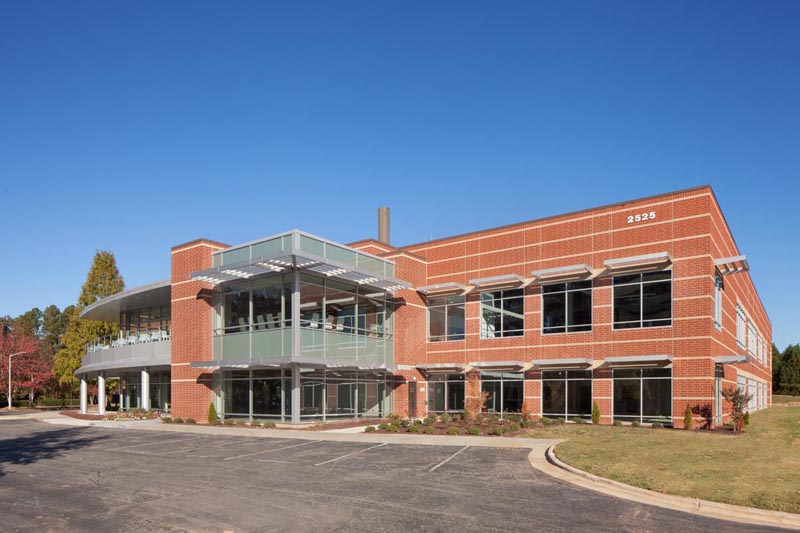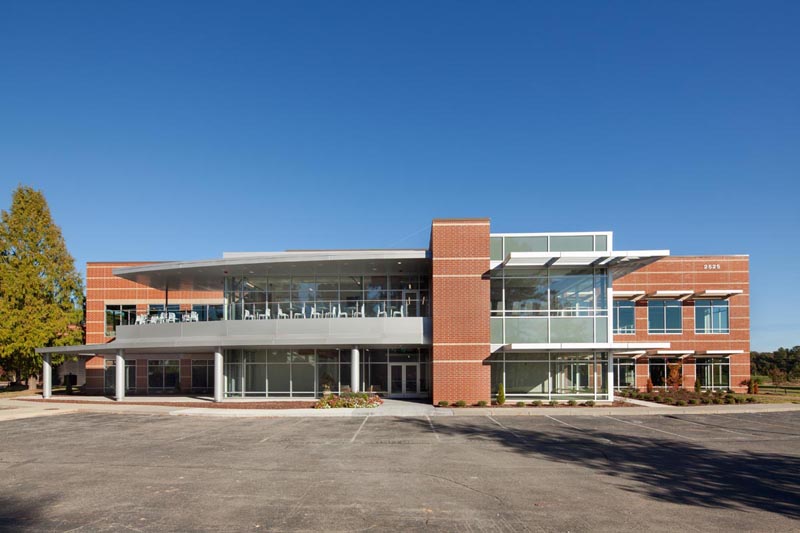 The centerpiece of the new lobby is a wood stair with small green wall.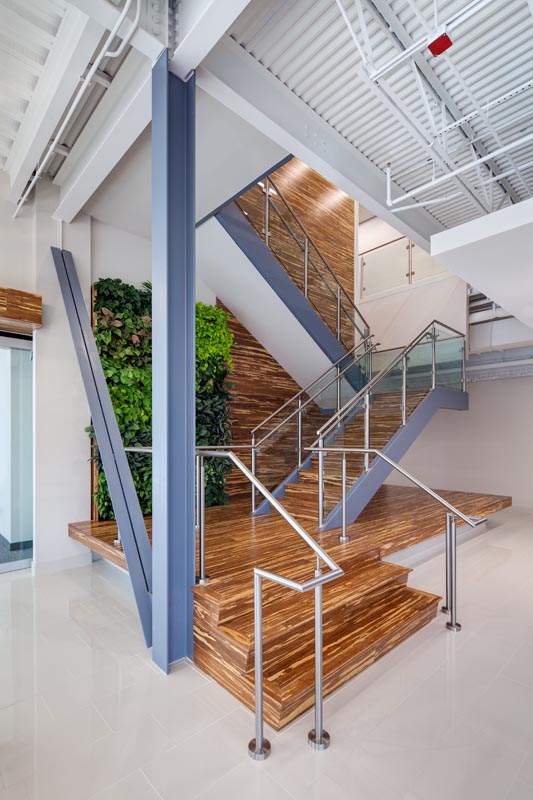 The conference room and break rooms have generous windows to see out from.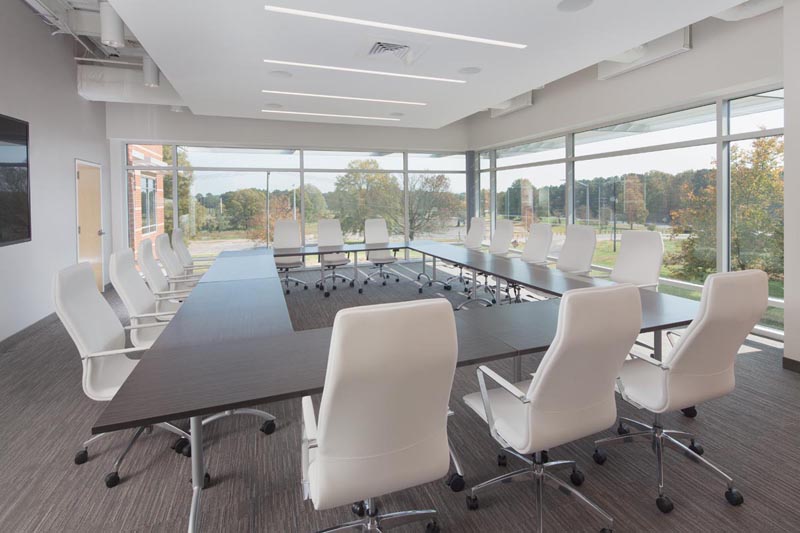 The break room space visually continues beyond to the balcony beyond, forming the curved mass seen from the outside.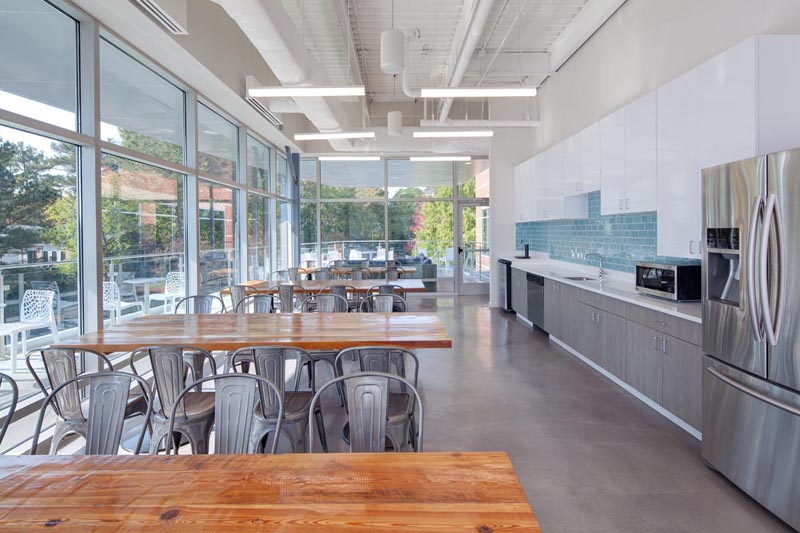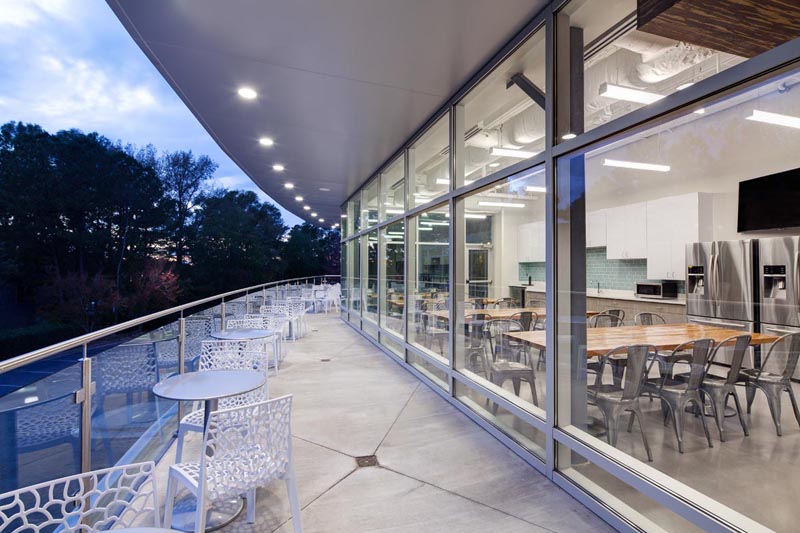 They also did an interior renovation of one of the office spaces, with these "waves" forming the ceiling.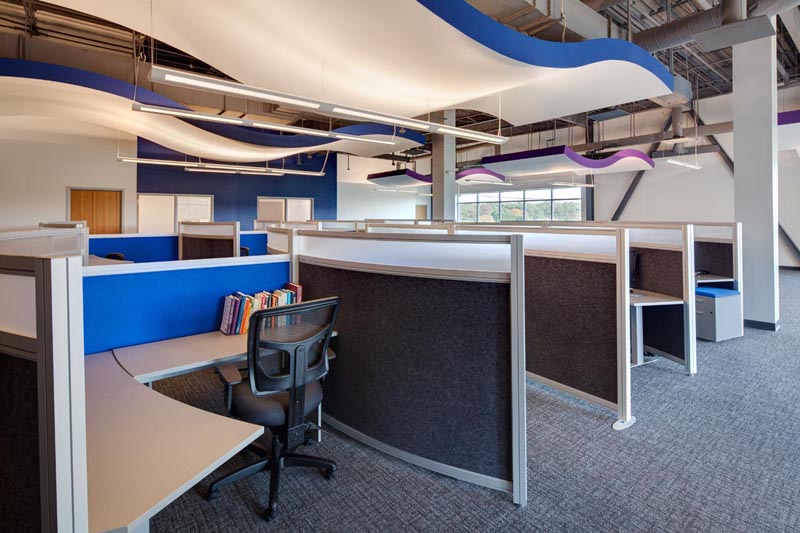 Alright that's it for this one, see you next time!