Didn't need to travel far this time for this shoot, photographing inside downtown Raleigh's Dillon for a full-floor commercial interior shoot on behalf at Analog Devices of Clark Patterson Lee. Here's a few photos from inside:
The entrance lobby a translucent reception desk lit blue with green wall serving as backdrop.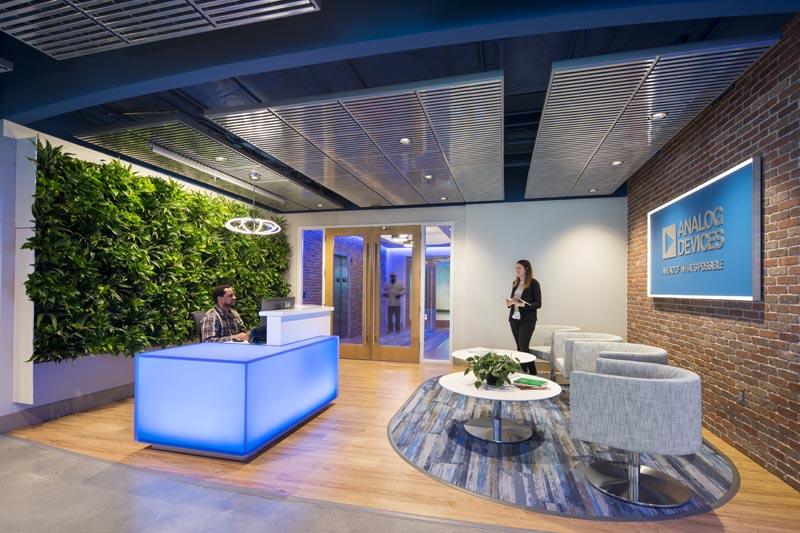 The spacious break room is a nice place for lunch, meetings, are merely just lounging.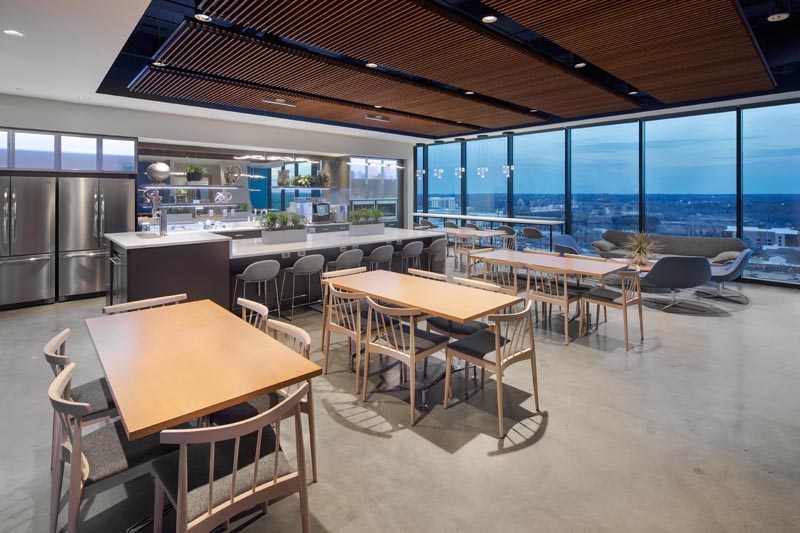 Conference room design was pretty nifty. The translucent panels disperses and diffuse light from the recessed cans above down to the meeting desk below, lined with LED task lighting. Through the window beyond is the sloped face of The Dillon.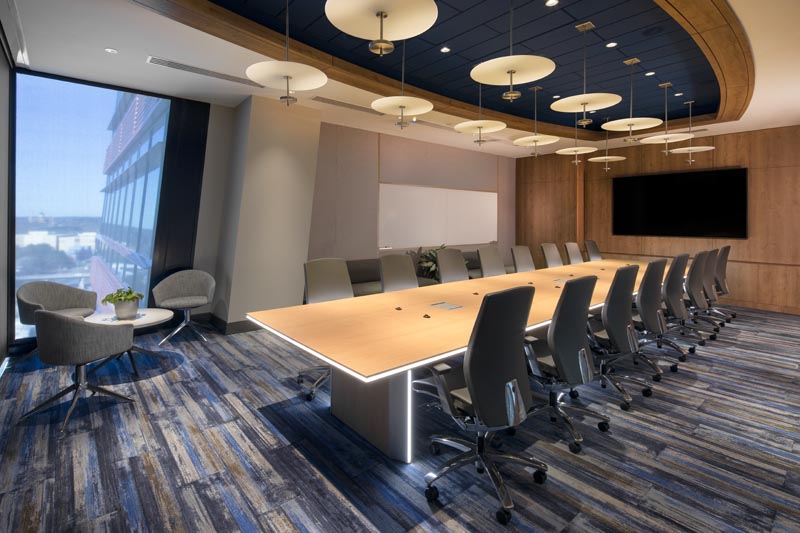 Day of shoot was mostly cloudy as you can tell from open office shots.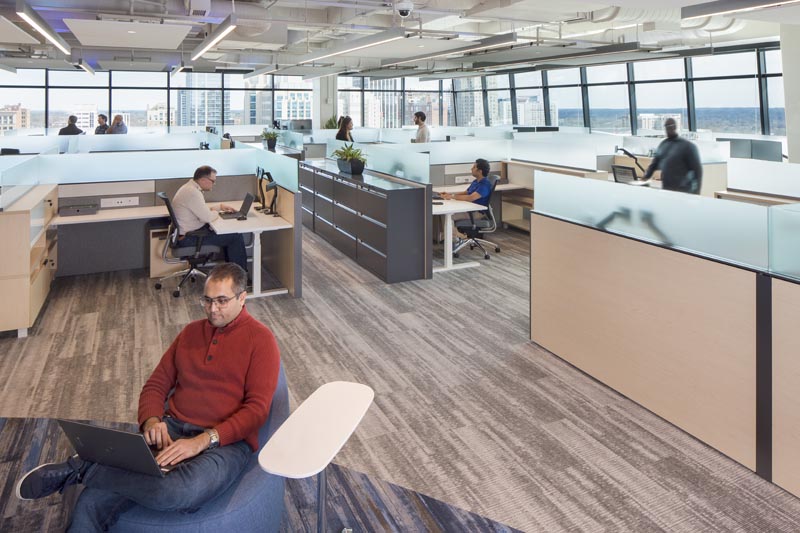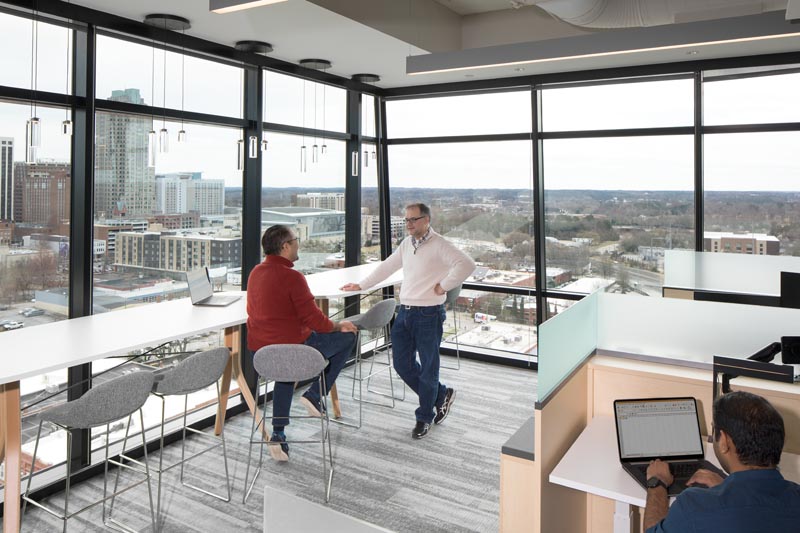 ADI has an entire variety of collaboration and gathering spaces for employees and guests alike.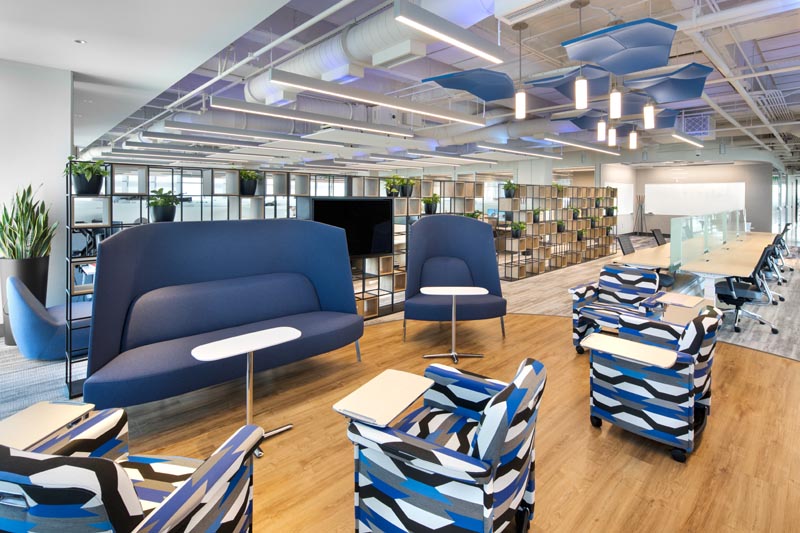 The track floor plan layout has open offices on the outside and private work spaces on the inside.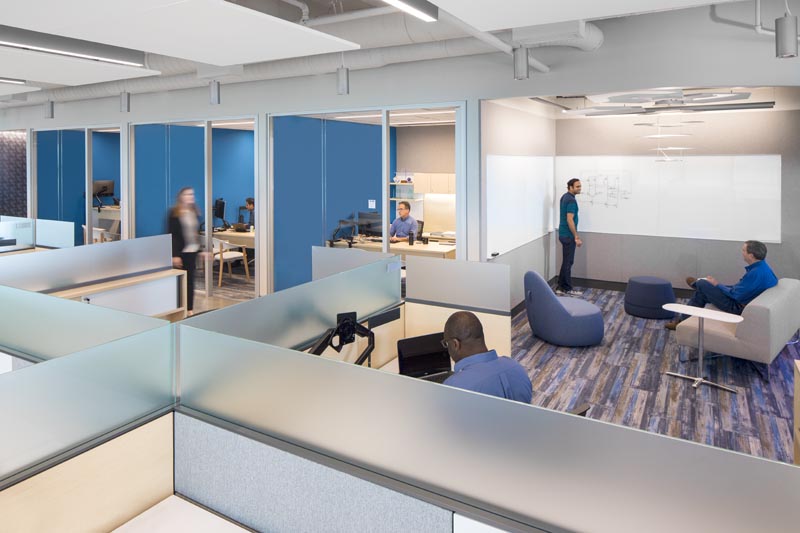 I realize I haven't been blogging much but most of that is due to general busyness behind the scenes with both my architectural and real-estate photography businesses as I slowly expand in scale. It's a lot of hustling, things take time, and I'm trying to do things the right way. Next post should be around the corner relatively soon.