This is final part of my 3000 mile trip through the midwest. The previous blogs are below:
DAY ONE
The weather in Chicago was highly instable but I had a lot of fun there anyways. After spending the morning catching up on work, photographing Wisconsin's State Capitol, then hopping through Milwaukee and Racine, I arrived in Chicago at sunset.
It was a very cooperative, windy sunset and the best sky I got to photograph my entire stay in Chicago. I was ecstatic with the results down off Lake Shore.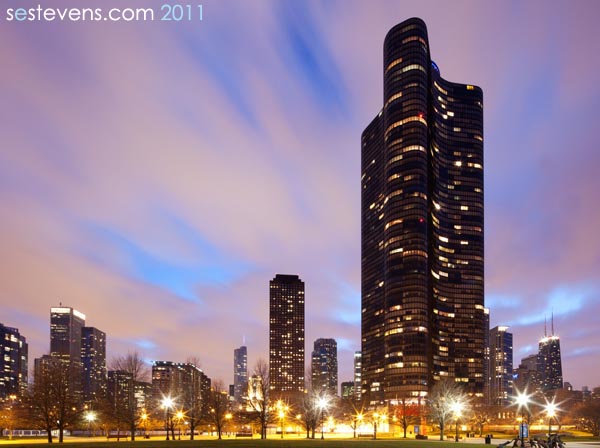 Chicago Lights (2011)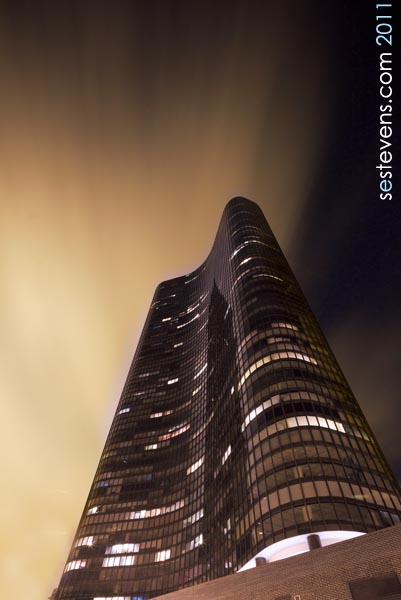 DAY TWO
I woke up to check out the Lake Shore Condominiums in the morning. Not as breathtaking, but still pretty cool. If it's not my favorite high-rise in the city, it's close to it.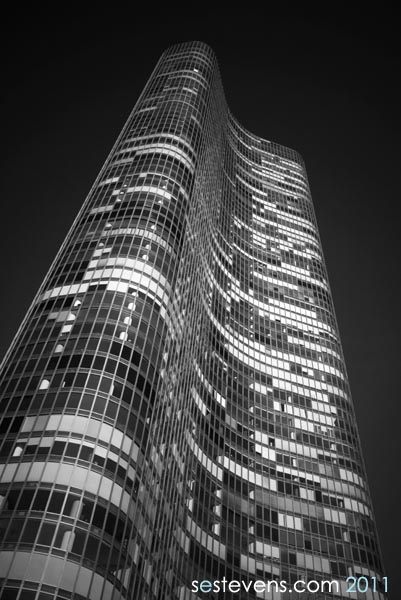 It was a pleasant morning to shoot. I ventured towards the Pritzker Pavillion and the Millennium Cloud Gate – aka The Bean.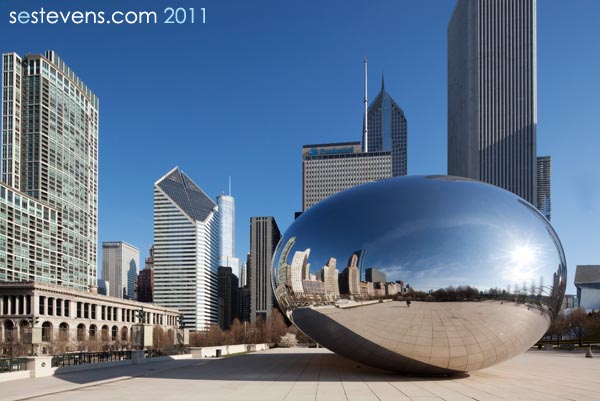 This is the underbelly of the Bean – the reflections are of me and a couple other people venturing below.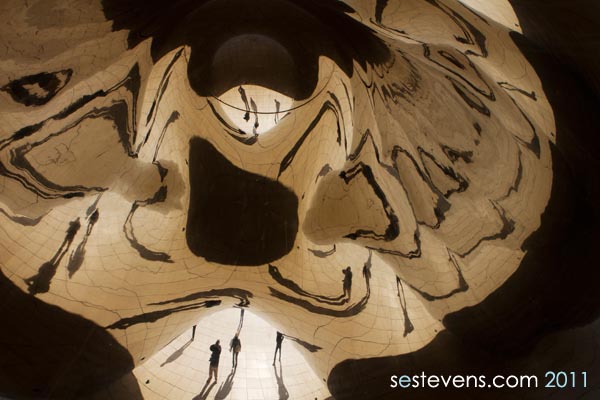 The curtain wall construction of the Spertus Institute of Jewish Studies was pretty interesting.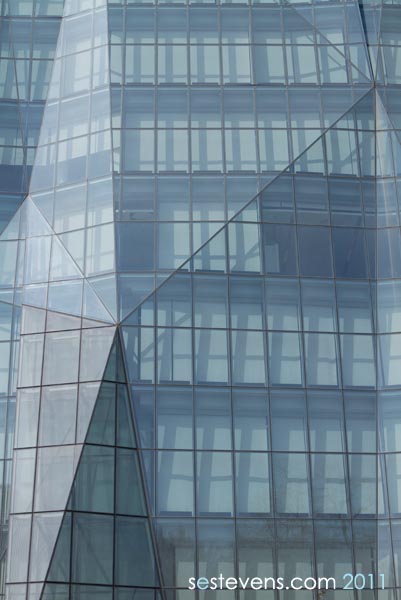 Nearby is the "Spearman" statue with the Congress Hotel serving as backdrop. It was getting towards high noon, so I called the Milwaukee Art Museum to see if the wings were open. They were, so I took a 4-hour round trip just to shoot for about an hour or so. 🙂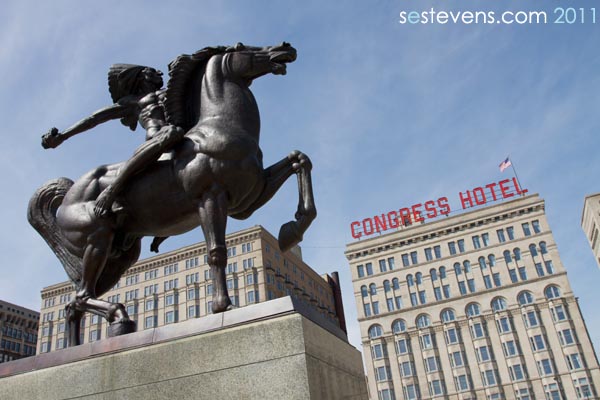 When I returned to Illinois that evening, I hit up the Chicago Theater and was lucky to get my personal favorite shot in at least a couple of years.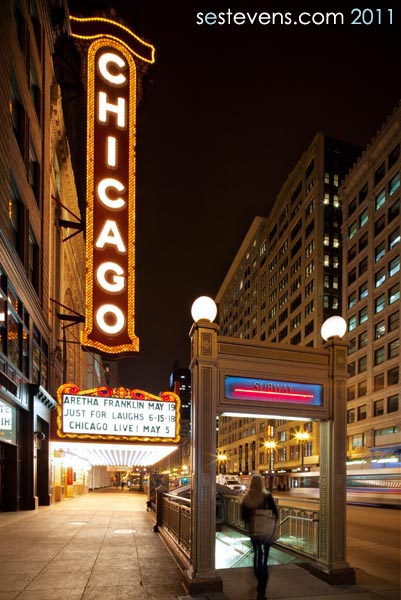 One Chicago Moment (2011)
DAY THREE
It rained all day, so I went to Plano to see the Farnsworth House designed by Mies Van der Rohe. I was fortunate to be the only person there and got a private tour, which was pretty kickass.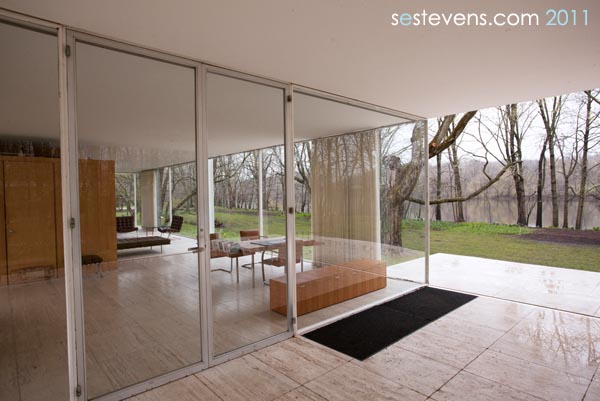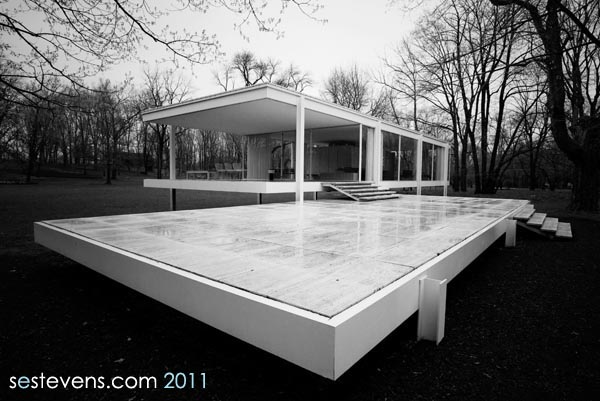 I went into the city to see buildings I had no intent shooting, but wanted to see like the Carson Pirie Building, Monadnock, and others. Also stopped by to revisit the Illinois Institute of Technology campus. It was architectural civic duty to see them before leaving Chicago!
DAY FOUR
The next morning was cloudy. I ventured near the Chicago Tribune to get some black and whites.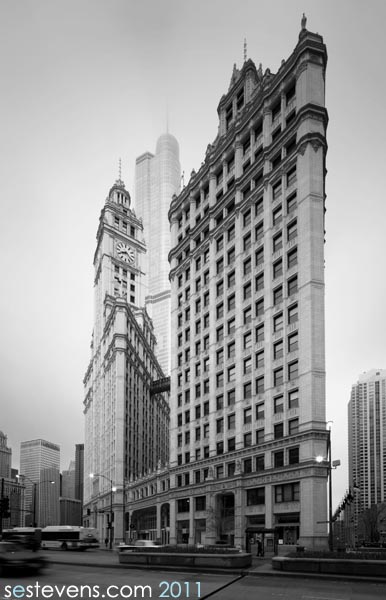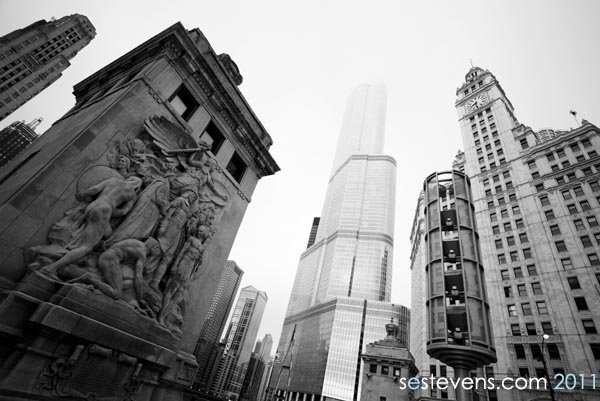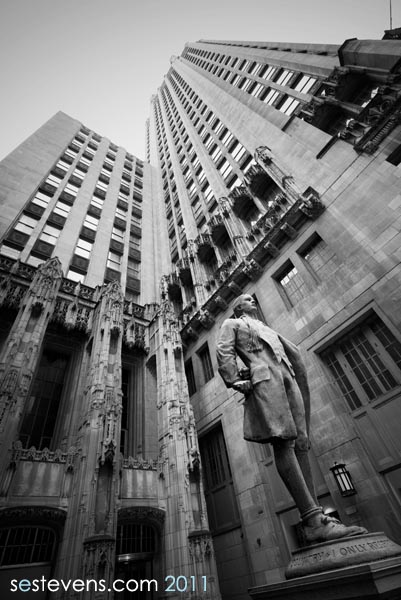 '
Then took a trip up the Hancock Tower to see the city from above.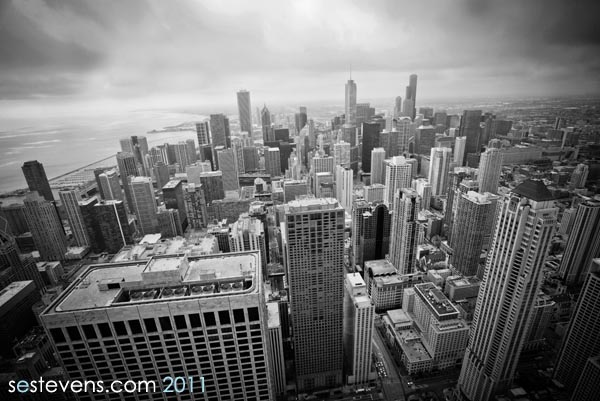 And this is the Hancock Tower. I had a good chuckle when one local paused to jest, "You know that building's been shot before, right?" Yeah, but I'm going to admit, Chicago was the most touristy I've felt in a number of years. Combined with the weather, most of what I took were more snapshots than anything else. And it was FUN.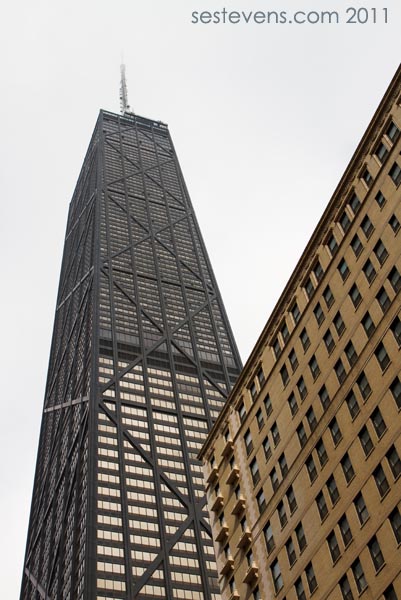 More stuff from Mies on Lake Shore Drive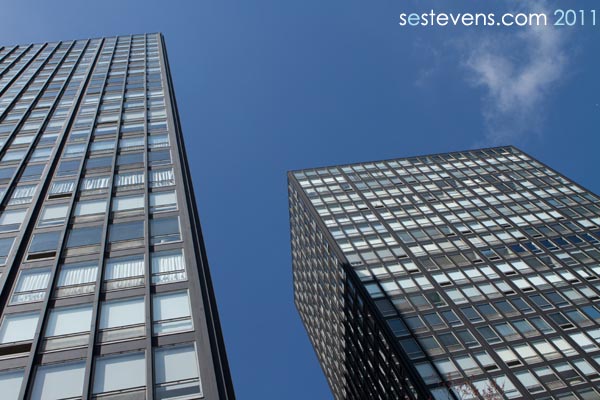 The Aqua Tower looks like one of those architectural projects in design studio that you're like, "There's no way that's ever going to get built". Very interesting what they did with the floor plates in creating the undulating pattern. In the day it's interesting to look at, but I think it becomes moreso at night.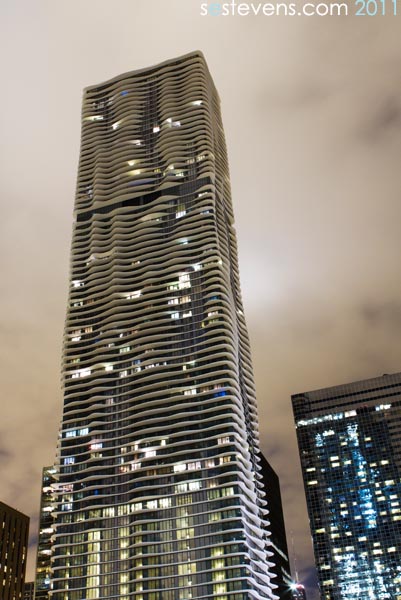 DAY FIVE
Because of its reflective surface, the Bean is much easier to photograph on cloudy days than sunny ones.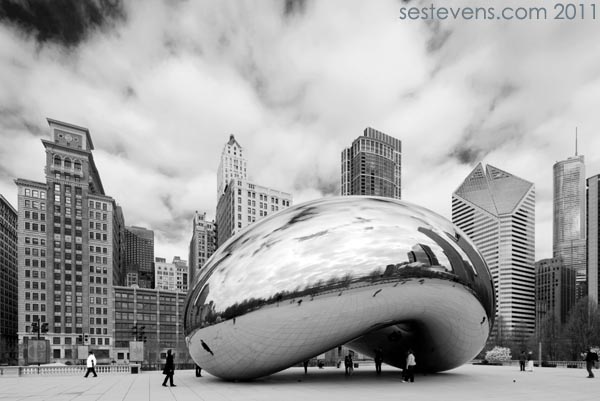 That's Gonna Be One Huge Beanstalk (2011)
It's an interesting centerpiece to downtown, but I'm not a huge fan of Pritzker Pavillion. Maybe I'd feel differently if I was there for a concert or event. Or maybe I've seen too many swoopy metal structures.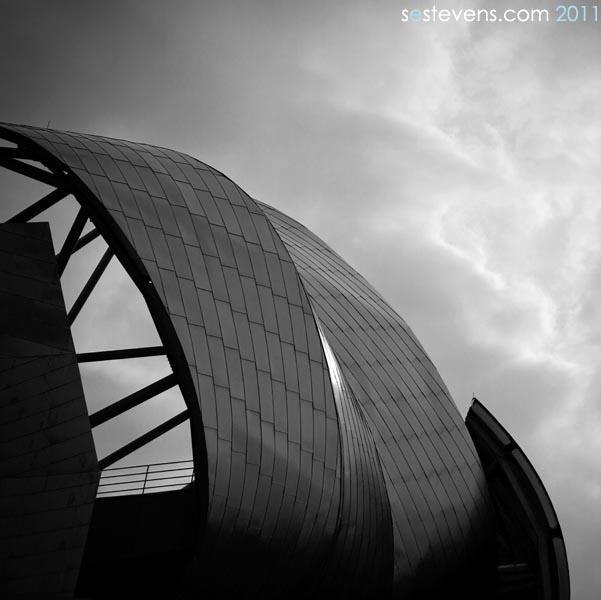 Sail (2011)
Finally, I hit up the staircase in the Contemporary Art Museum that EVERYBODY and their grandmother photographs. As a tourist, I was no different.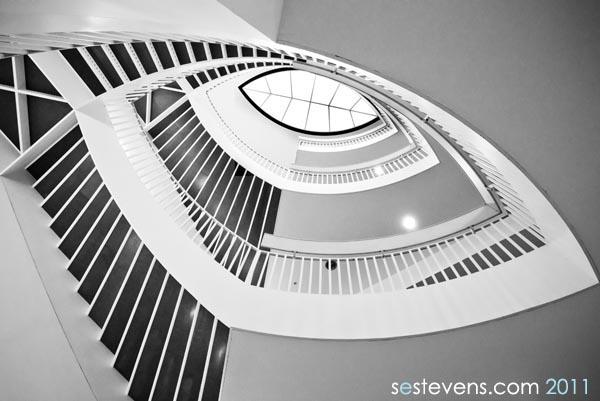 Blink (2011)
Saw Wrigley field on the way out of town, which was incredibly underwhelming. That pretty much covers it. I got to see just about everything I wanted to in a few days and would like to thank Tricia, Brian, and Mr. Zeke for their hospitality! This'll be my last blog while I make a few major tweaks to my website.