I recently visited my home state of New Jersey, pausing for a few stops along the way and back in a 1500 mile round trip. I was turned onto a renovated gas station in Elmer, NJ by another photographer and decided to take a side trip on the way to my parents' house.
Elevating over downtown Elmer is a large rusted tower. Just like my entire trip to Jersey, it was overcast and raining that day. I'm not sure why my black and white photography has taken such a moody turn over the past couple years – and perhaps it's because I have to be so colorful professionally – but the weather fit my evolving development style.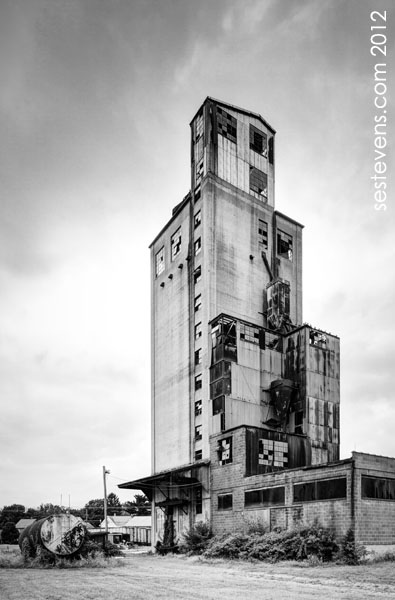 Elmer (2012)
I also found the renovated Texaco, which was pretty neat. You can tell the owner took a lot of time restoring this place.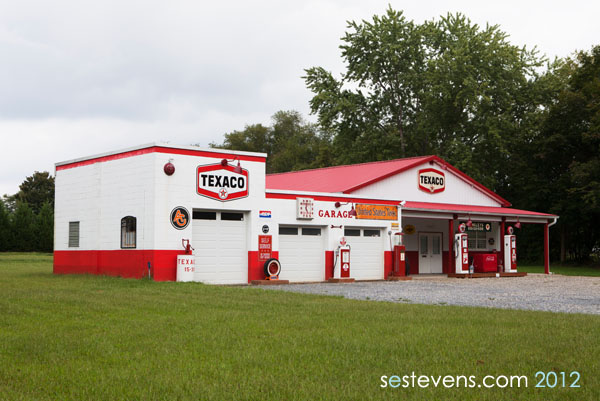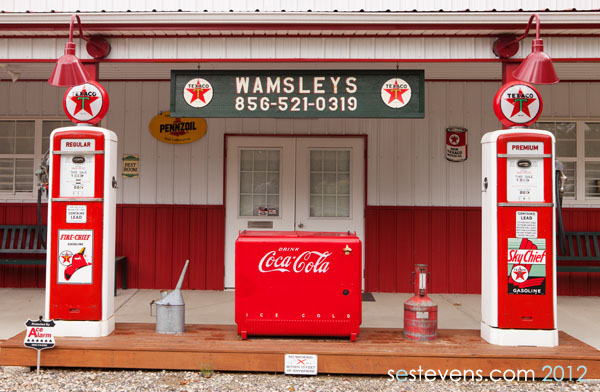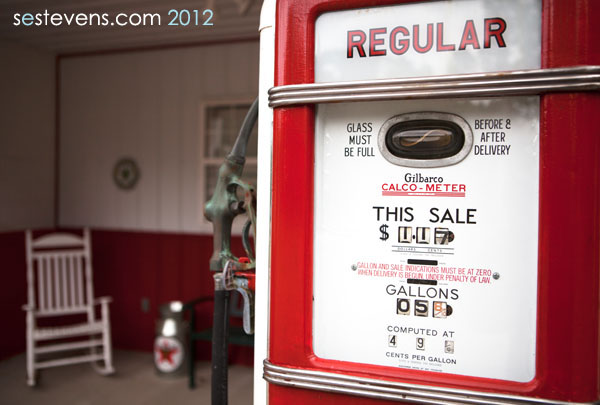 There's even an outhouse!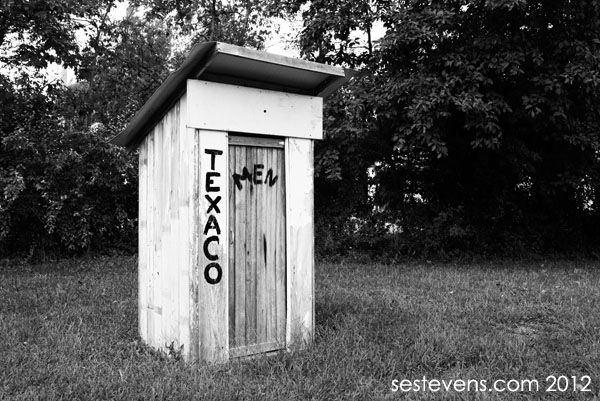 The state routes between southern and central Jersey led me to some rural finds. Yes, there's a real reason we're called the Garden State.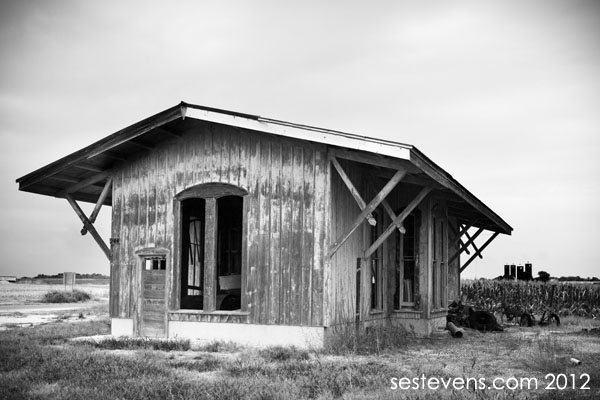 Rusticated II (2012)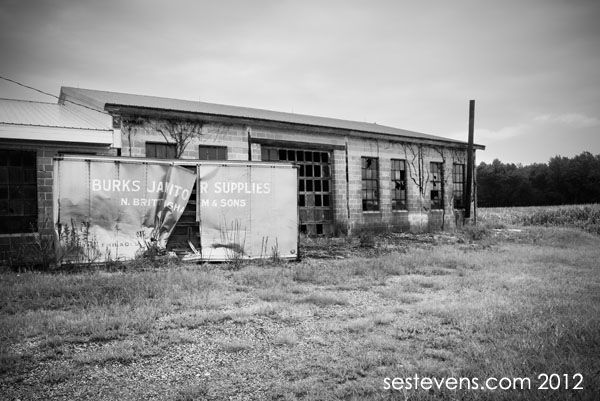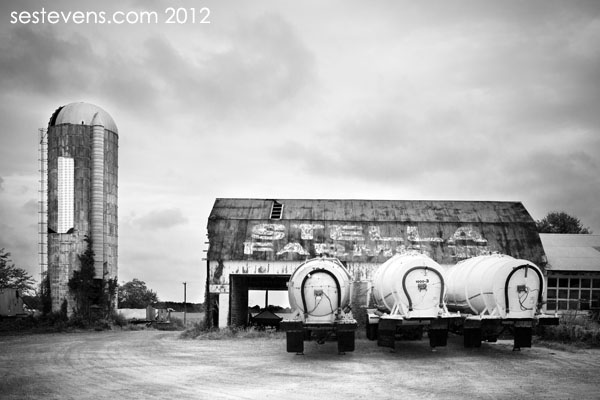 Stella Farms (2012)
After visiting my family, I hightailed it to Philly. Of course to do that, you must exit through Camden, which is often considered the most dangerous city in the United States.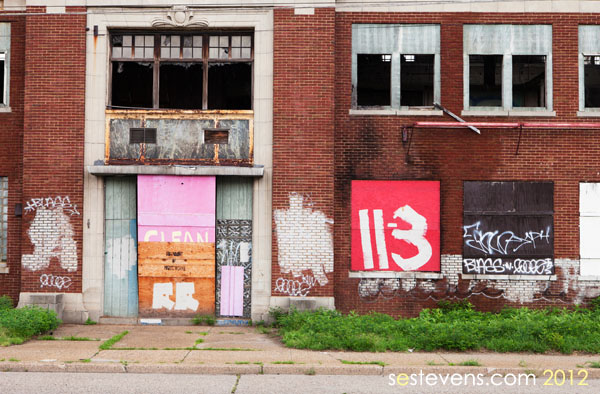 There's an abandoned building near the tracks that I stumbled upon in 2003 when I was teaching myself how to shoot a camera. Makes sense to stop, right?
Of COURSE it does.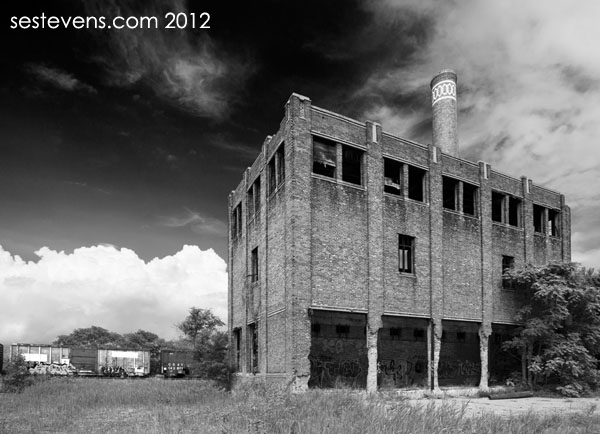 Camden (2012)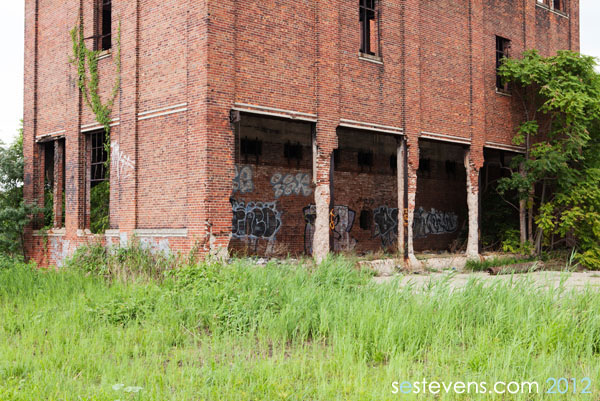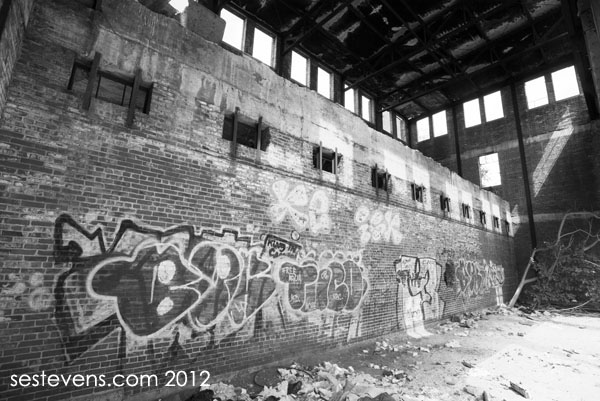 Part 2 of my trip coming up soon!