Finally, the first blog of the year! It's been a very busy and productive start to 2012 so I'll be blogging very intermittently. I've been traveling a bunch between Durham and downtown Raleigh, so during some down time the past couple of days for some quick evening long-exposures. Zoom zoom!
This is the Quintiles headquarters building in Durham off the interstate.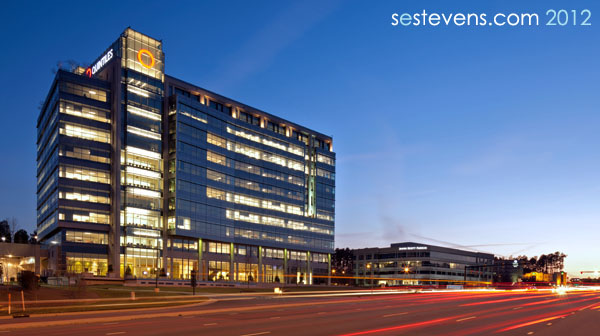 You'll note the Archdale Building has all it's office lights on and the new North Carolina AIA headquarters designed by Frank Harmon has nothing but an emergency light on. Dang green buildings. 😉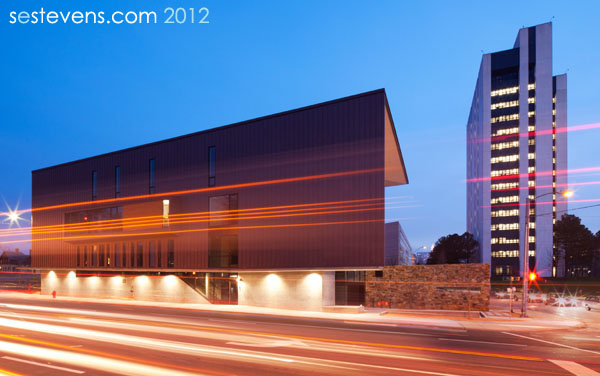 Finally, the Archdale Building, which I've been meaning to decently photograph since I moved to Raleigh in 1999. Took me long enough!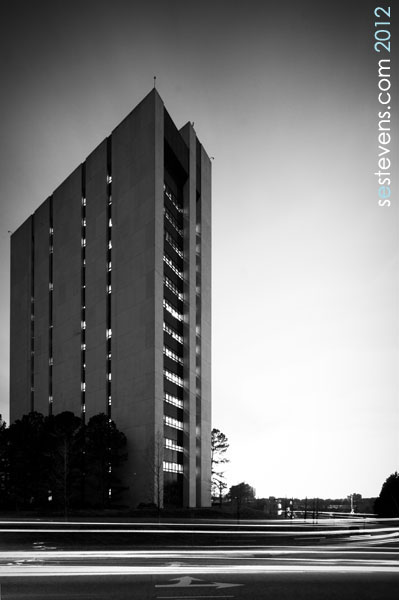 Monolith (2012)