Remember a month ago where I was talking about my group trip to West Virginia? Okay, so this is where we were going – the Trans-Allegheny Lunatic Asylum (also known as Weston State Hospital) in Weston. Similar to the Eastern State Penitentiary in Philadelphia, it's "decay tourism" done right, maintaining a delicate balance between preservation, decay, and tourism by keeping the integrity of the building and history without turning it into Disneyland. Which is more than I can say of the tasteless marketing of Pennhurst Asylum, which I'm sure is raking a ton of dough.
A group of four other photographers and I reserved the entire campus for the whole day, which if you have the resources, is the way to do it. It allowed us to perform photography with plenty of time and zero interference. Our private tour guide we had used to work here and knew the history and functions of the facility quite well. If you think mental healthcare is bad now, back in the 19th century it was way worse – just being a woman qualified for grounds to be committed.
Okay, the photographs – I apparently I'm becoming too predictable with my images lately. Types of shots can be subdivided into several categories. Ready? Herrrrrewego.
WINDOWS!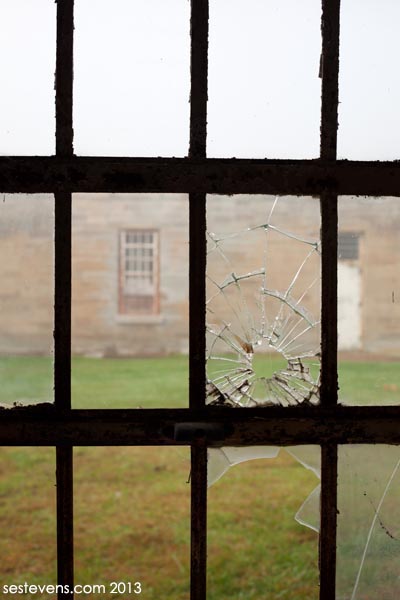 As in most places like this, people believe it is haunted. I don't believe in ghosts, so…I ain't afraid of no ghosts. One of them is "Lilly", who was a child who grew up on the premises of the asylum.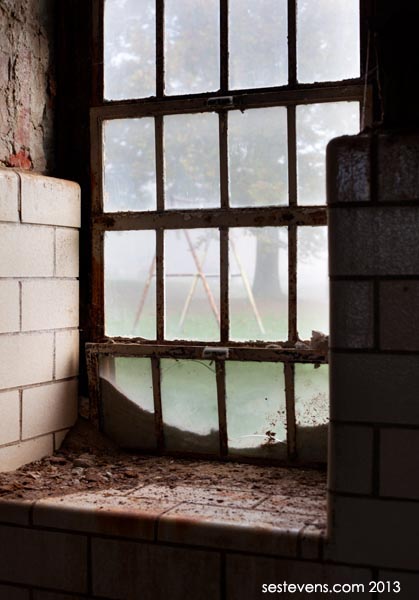 Lilly's Gone (2013)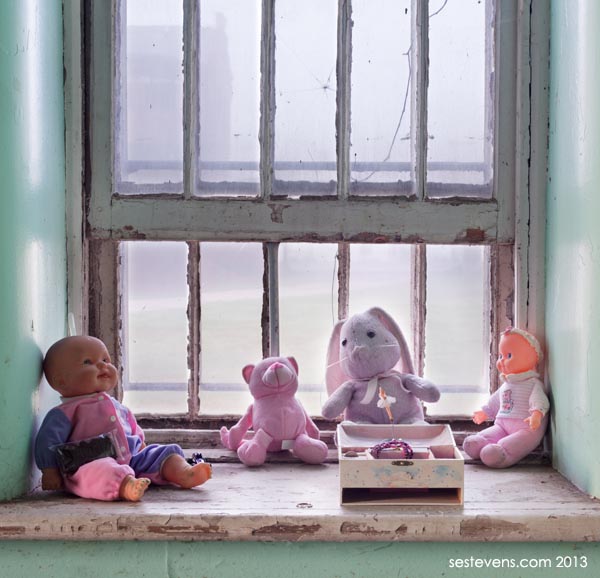 The weird thing is people will bring toys into the children's room as gifts for Lilly.
…yeah.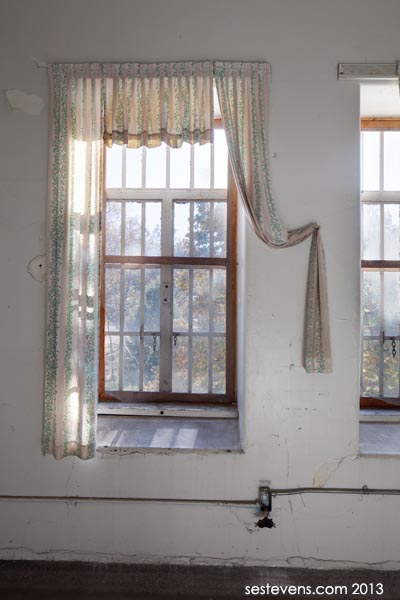 STAIRS!
My wide-angles got some healthy use up and down stairs.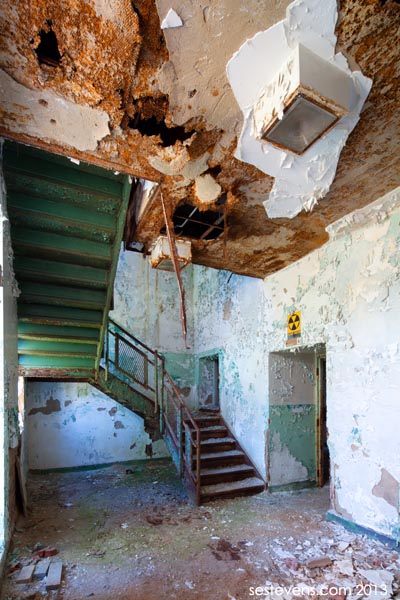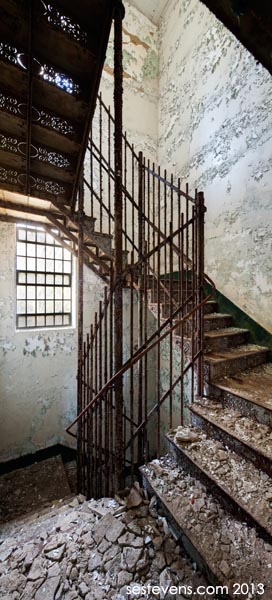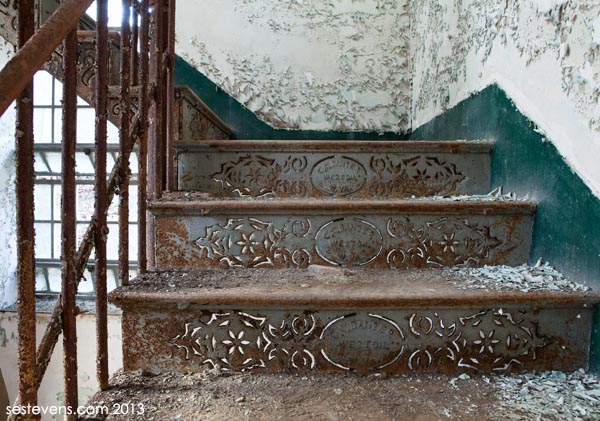 STAIRS WITH A WINDOW!
Just to "spice" things up a bit.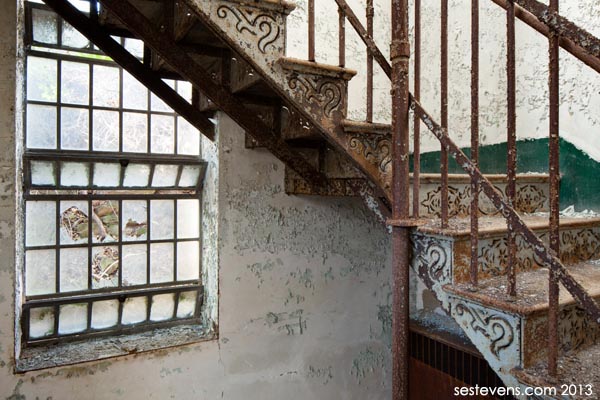 Peel and Rust (2013)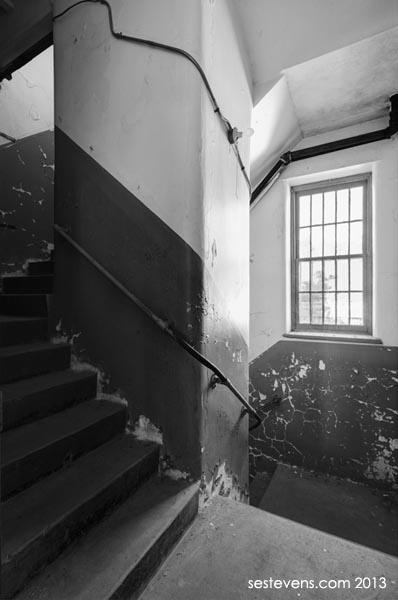 HALLS AND OPEN DOORS!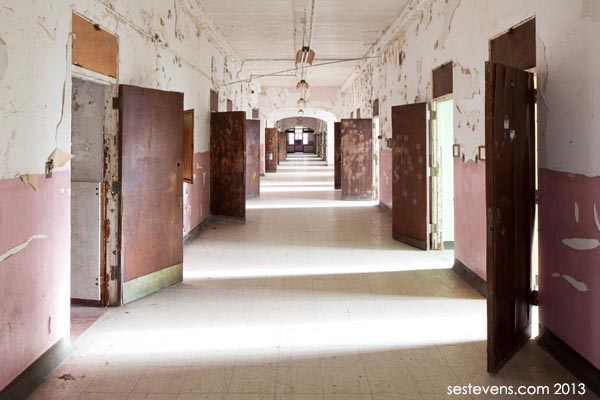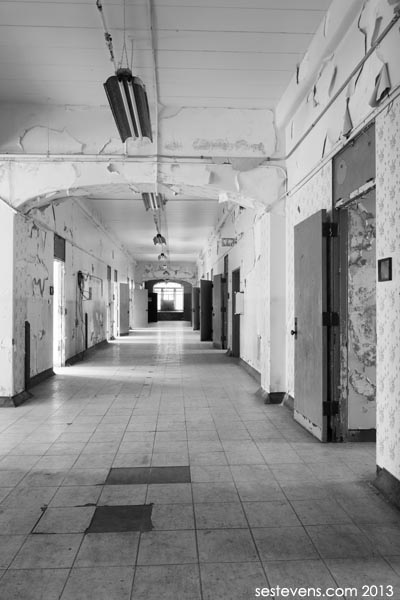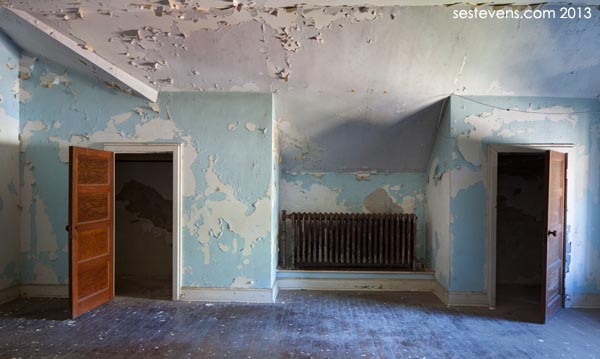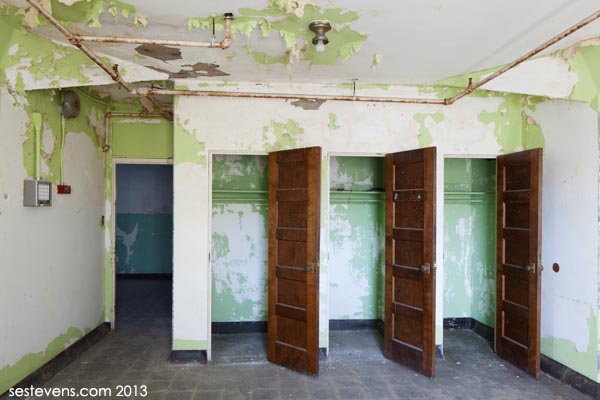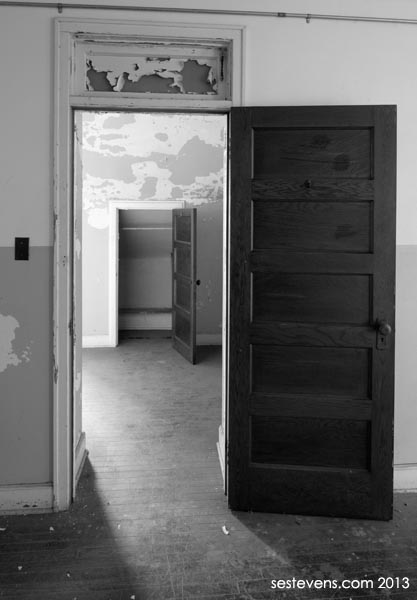 PLUMBING FIXTURES!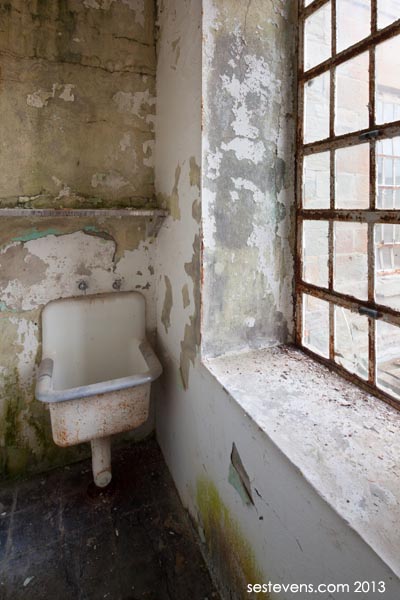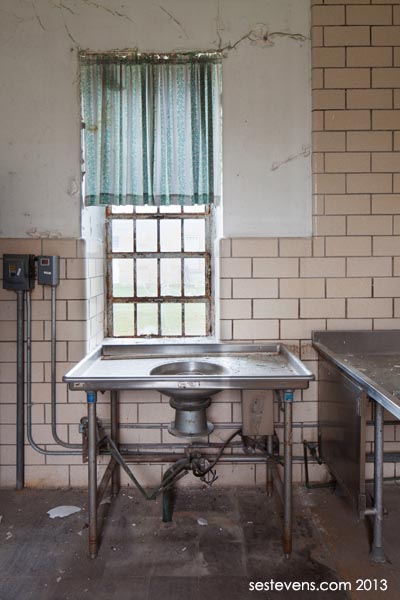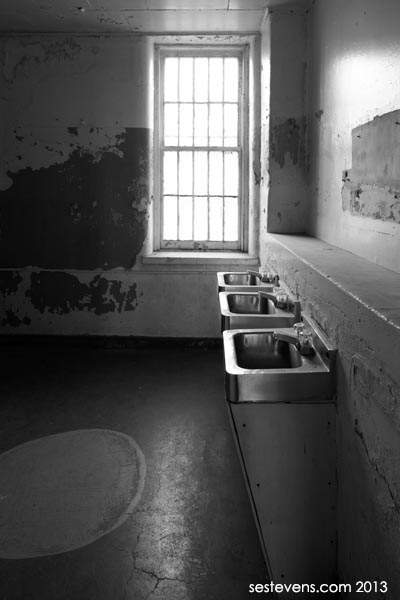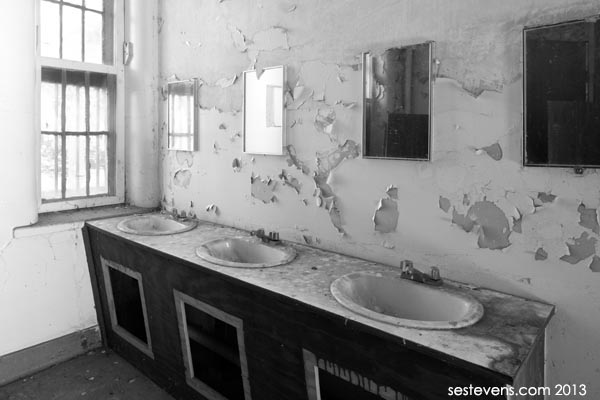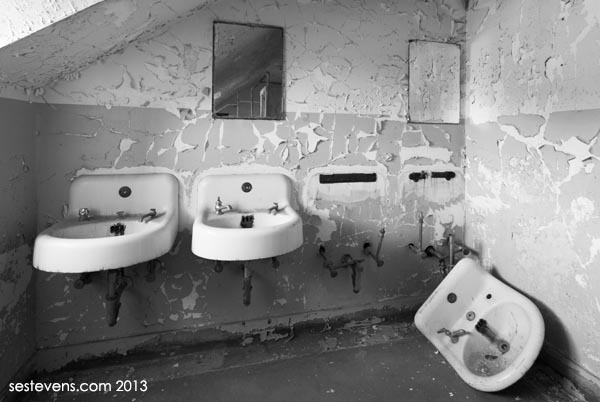 Clunk (2013)
Anyway, I'm pretty sure that's the sound that thing made when it fell.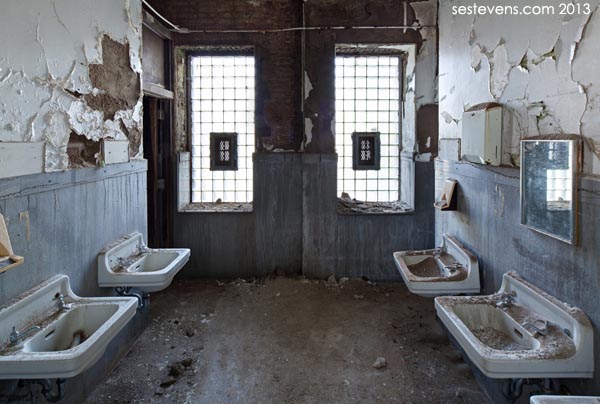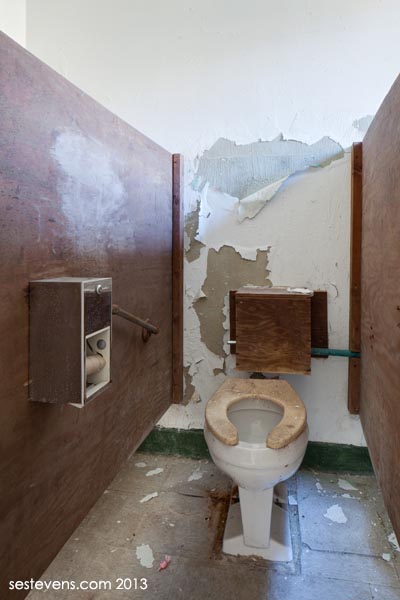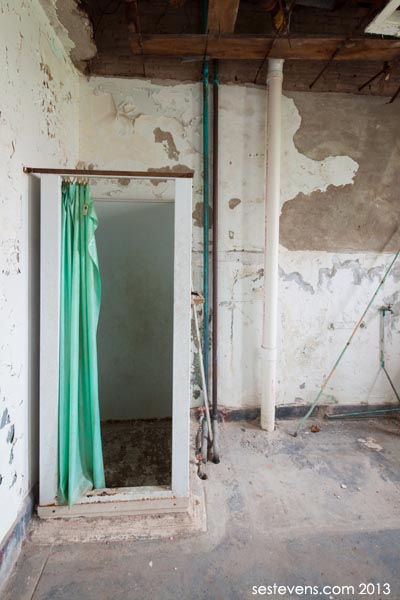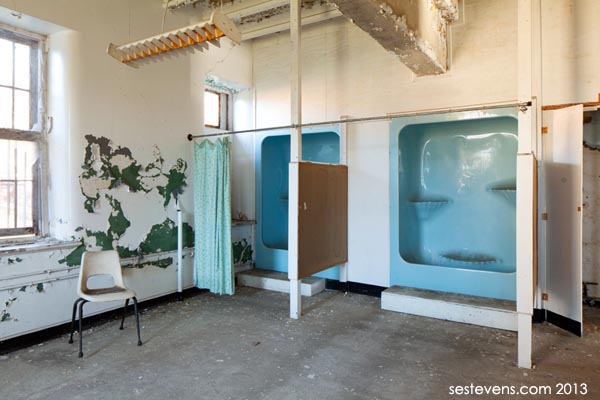 RANDOM CRAP!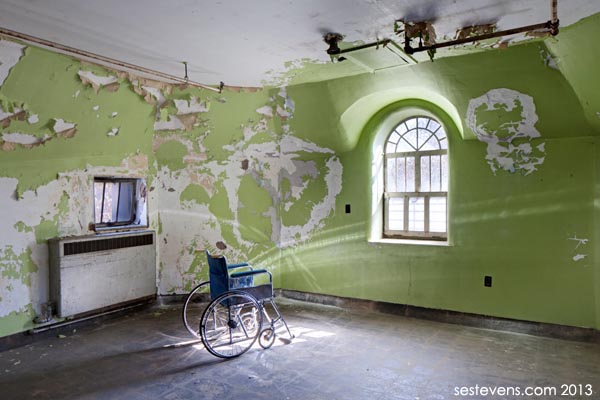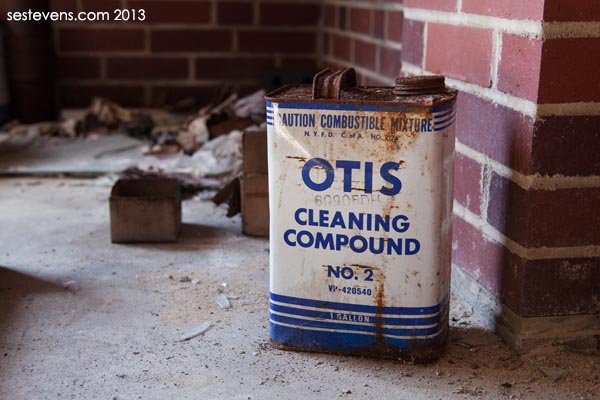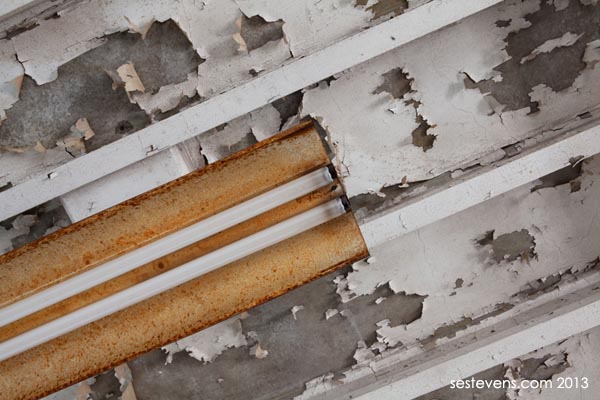 This is the crematorium room which appropriately had some filtered natural light.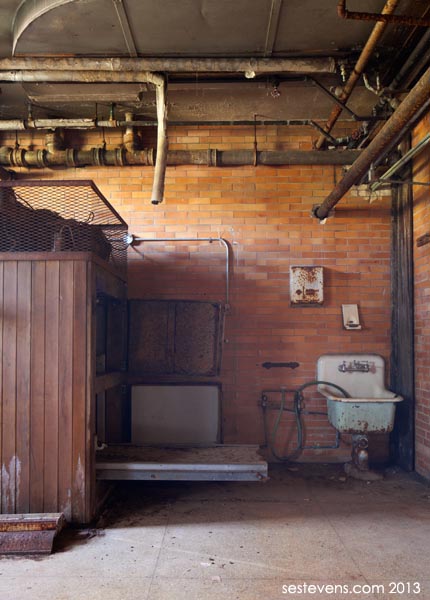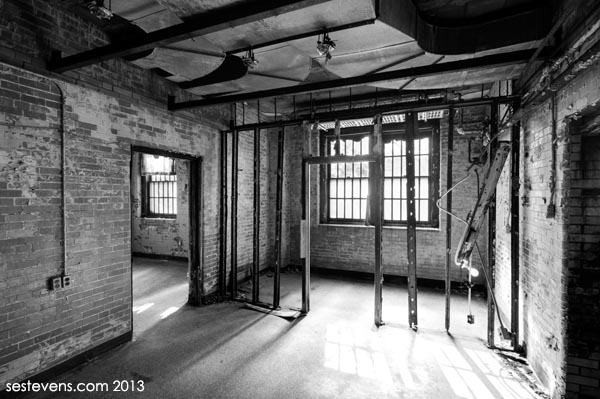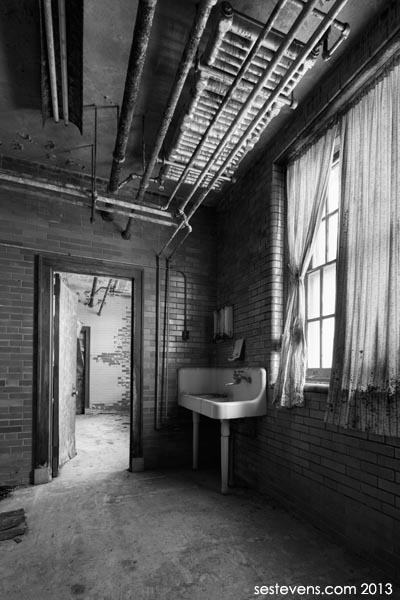 OUTSI- er…whoops.
As we were leaving at the end of the day, one of the photographers laughed asked, "Hey did anybody shoot the outside of the building?"
Er. Whoops. Honestly, I wasn't interested – not out of lack of intrigue but there were a lot of tents and decorations for Halloween up so I didn't see any point in making the attempt. These were a couple shots I took outside though, one was in the senior unit and the other in a greenhouse.